DAVE'S DIARY - 11/1/14 - PREVIEW OF EPISODE 7 - SERIES 21
VICTORIANS JASMINE RAE AND DAVIDSON BROTHERS HEADLINE NU COUNTRY TV
Fawkner singer-songwriter Jasmine Rae headlines Nu Country TV on Wednesday January 15 at 10 pm on Channel 31 with a video for a song likely to win her a Golden Guitar in Tamworth next week.

Jasmine and fellow Victorians The Davidson Brothers, also performing in Tamworth, are featured on a show repeated Monday at 5.30 am and 2.30 pm and Tuesday at 1 am.

Former Mississippi boxing champion Paul Thorn, shared billing with the Victorians at the fifth CMC Rocks The Hunter festival, also returns to the show filmed and edited by Laith Graham.
Another expatriate Victorian and latter day Canadian Gord Bamford also returns and Tennessean duo Joey and Rory feature in Behind Bars.

Nu Country TV has been added to the C 31 streaming list.
Just follow this link on your computer or mobile phone - http://www.c31.org.au/program/view/program/nu-country-tv
FAMILY TRAGEDY INSPIRES JASMINE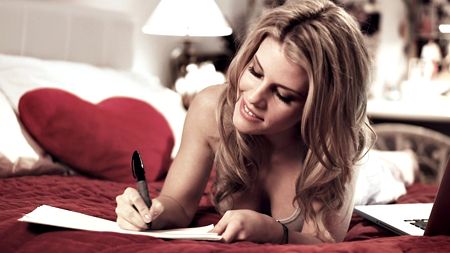 Fawkner singer-songwriter Jasmine Rae returns with the video for her new single Just Don't Ask Me Who I Am.

Jasmine started her song as a poem after the death of her dad at 56 from bowel cancer.

The singer, just 26, shared her grief with Nashville hit writer George Teren in the song - one of the highlights of her third album If I Want To.

Jasmine may find solace in Tamworth next week if she wins another Golden Guitar at the 42nd Australian Country Music Awards.

She filmed her video at Luna Park in Sydney that features the art work of the late famed cartoonist-artist-satirist Martin Sharp who was featured in a recent ABC-TV documentary shortly after his death late last year.

Jasmine will be reunited with U.S. Dancing With The Stars winner and duet partner Kellie Pickler when they perform at the fifth CMC Rocks The Hunter Festival in March.

CLICK HERE for an exclusive Jasmine interview in The Diary on August 20, 2013.

DAVIDSON BROTHERS MEN OF CONSTANT SORROW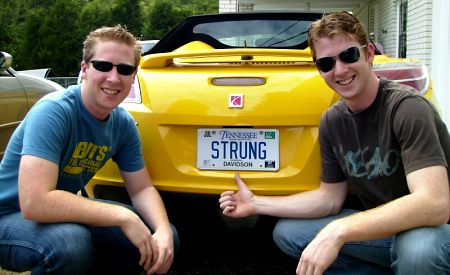 Gippsland raised Davidson Brothers return to the show with a bluegrass classic featured in many movies.

The latter day Bendigo duo performed Man Of Constant Sorrow live at last year's CMC Rocks The Hunter festival.

Hamish, 31, and Lachie, 30, mix chiropractic work and music from the Victorian high country at Harrietville to the pastures of plenty in Tennessee, Kentucky, Virginia, Europe and way beyond.

The duo hails from Yinnar and has released a six albums career - they wrote 10 of the 11 songs on their latest album Here To Stay recorded in Nashville in 2011.

Hamish & Lachie have recorded songs including Hit The Town for their new album at expat Texan Doug Bruce's studio in his adoptive home town Heathcote near Bendigo.

Their song Transpacific is a finalist in the instrumental section of the 2014 Australian Country Music Awards.

It's semi-contemporary bluegrass with Celtic influences features guest musicians include Michael Bub on bass and David Grier on guitar.

Aussie film maker Rowan Ferguson has created a short film titled Falcon Convertible about the two Australian brothers who overcome natural obstacles in pursuit of fun.

There is no dialogue in the film and the action paints a picture of what Aussie boys do for kicks in the bush.

CLICK HERE for a Davidson Brothers CD review in the Diary on August 23, 2011.
PAUL THORN - SON OF A PREACHER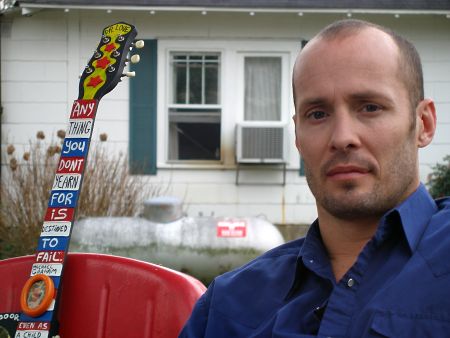 Former Mississippi boxing champion Paul Thorn returns with the video for You Might Be Wrong from his 2010 album Pimps & Preachers.

The Pentecostal preacher's son credits former U.S. President Bill Clinton for the inspiration for his song that he showcased on his debut Australian tour last year.

Thorn, 48 and father of two, performed Northcote Social Club on Beer Can Hill and Hallam Hotel in 2013 and also plays the 5th CMC Rocks The Hunter festival in March.

Thorn has made a career of rolling with the punches but has a major regret about an historic boxing bout.

He scored his biggest hits when he lasted six rounds with the world middleweight champion boxer Roberto Duran in Atlantic City, New Jersey, in April 1988.

At 24 and ranked 29th the sparring singer had nowhere to hide - the fight was televised throughout America.

Thorn harvested hay from Duran's haymakers - he wrote his 1997 album title track Hammer And Nail about the bout.

But he regretted in our interview he never asked Duran for his autograph.

His 33 song 2005 CD/DVD So Far, So Good: The Best of the Paul Thorn Band Live is accompanied by documentary Fellow American - a film by John Kane that chronicles Thorn boxing career.

Thorn scored 60 facial stitches in his four year 89 bout career but he'll have his audience in stitches when he tours here to promote Pimps & Preachers and What The Hell Is Going On (2012.)

CLICK HERE for a Paul Thorn feature in The Diary on June 10, 2013
CLICK HERE for the Thorn Northcote concert review in The Diary on June 23, 2013
CLICK HERE for the Thorn Hallam concert review.
JOEY AND RORY RETURN BEHIND BARS
Joey & Rory Feek return to Nu Country in Behind Bars with Josephine - a tear jerking Tennessee Civil War tale.

Their true story examined victims left at home during historic battles where there are no winners.

Josephine reached deep into their rich story telling tradition on their third album His & Hers.

They examined guilt of a different type in another song Headache where the sinner was hooked when he chose love ahead of fishing.

Rory also took the bait by writing Sweet Emmylou with Catherine Britt when she lived in Nashville.

It was on Joey & Rory's debut disc Life Of A Song and two Britt albums.

CLICK HERE for a Joey and Rory feature in The Diary on August 30, 2009.
GORD BAMFORD
Traralgon born Gord Bamford returns with a video highlighting a familiar metaphor about fading love and tail-lights.

Disappearing Taillights is on Gord's fifth album Is It Friday Yet?

At 37 the latter day Alberta artist is keeping the pure country flame alight in adoptive homeland Canada & beyond.
Gord was born in Traralgon but left for Alberta, Canada, with his country singer mum Marilyn when he was just five years old.
In January 2001, Bamford released his debut album, God's Green Earth, on his GWB Records recorded at Sound Edge Productions in Saskatoon, Saskatchewan.

Bamford wrote two songs on the album that failed to impact and he left the business discouraged.

In 2003 Bamford headed to Nashville, Tennessee writing with Steve Fox, Tim Taylor and Byron Hill who co-produced his second album Life Is Good.

Bamford wrote 10 of the 11 songs - the six singles included top 20 hits My Heart's a Genius, All About Her, Life Is Good and I Would for You.

He soon opened shows for Tim McGraw, Kenny Rogers, Carolyn Dawn Johnson, Don Williams and Terri Clark.

His third album Honkytonks and Heartaches produced by Byron Hill, was released on September 25, 2007 - first single, Blame It On That Red Dress, was Gord's first top 10 hit on the Canadian country singles chart.

Gord Bamford's fourth album, Day Job, was released in April 2010.

Four singles were released - Day Job, Put Some Alcohol On It, My Daughter's Father and Hank Williams Lonesome.

Bamford's fifth album Is It Friday Yet? was released in March 2012 with five singles - Is It Friday Yet?, Leaning on a Lonesome Song, Disappearing Tail Lights, Farm Girl Strong and Must Be a Woman.

Bamford's sixth album, Country Junkie, was released in October 2013 and his first Christmas album, Christmas in Canada, in November 2013.

Further info - www.gordbamford.com
HOW TO KEEP NU COUNTRY ON AIR
We need your support as we celebrate our 21st series of Nu Country TV.

Australian record companies and artists have joined forces to ensure our survival.
We have new CDS by major artists you can win by becoming a Nu Country TV member or renewing your membership.

They include singing actors Willie Nelson and Tim McGraw, Voice judge Blake Shelton, Ashley Monroe, Brad Paisley, Gary Allan, Toby Keith, Dierks Bentley, Eric Church, Carrie Underwood, Chris Young, Charley Pride, Slim Dusty, Adam Harvey, Troy Cassar-Daley and more.
We also have the latest John Denver all-star tribute album and DVDS by Miranda and fellow chart topper Lady Antebellum.

CLICK HERE for our Membership Page for full details.