DAVE'S DIARY - 16/1/13 - PREVIEW OF EPISODE 6 - SERIES 19
CARLTON FANS HEADLINE NU COUNTRY TV
Carlton fans Lee Kernaghan and Kasey Chambers headline Nu Country TV this Saturday January 19 at 10.30 p m on C 31.

Corryong born country king Lee showcases his new video on a show repeated Monday at 2.30 p m and midnight.

Kasey and singing spouse - a native Queenslander Shane Nicholson with different footy allegiance - also showcase their new music clip.

Kernaghan's former touring partner and Nashville hit writer David Lee Murphy returns to the show edited by Blaize Warden on the eve of his set at the CMC Rocks The Hunter festival.

Fellow Nashville singer Deana Carter - guest on the 2009 CMC Rocks The Snowys fest at Thredbo - showcases an amusing embryonic hit.

And Tennessee superstar Kenny Chesney teams with a Byron Bay blues festival guest - Grace Potter - on the video for a song penned by Deana and Matraca Berg.

Shotgun Willie Nelson returns to Behind Bars with his song from a moonshining movie starring Geelong College graduate and Cats fan Guy Pearce and featuring screenplay by former Caulfield Grammar boy Nick Cave.
BEAUTIFUL NOISE OF THE BUSH
Kernaghan shared stages with Kentucky born singing actor Dwight Yoakam on the eve of the release of his ninth album Beautiful Noise.

Lee, 48 and father of two sons, performs in the video for the title track of his album on this week's show.

It's the first new album from Kernaghan since multi-award winning Planet Country in November 2009.

Lee tours nationally with the Tasmanian Wolfe Brothers in March to promote the album that features tributes to the late Slim Dusty and a duet with Lee's singing spouse Robby who also co-wrote tunes.

The 2008 Australian of the Year has album sales of over 2 million, 10 Platinum discs, 28 Golden Guitars and three ARIA Awards.

Lee, a devout Carlton fan, welcomed Blues star forward Andrew Walker and team-mate David Ellard to his 2012 Palais concert with U.S. country bluegrass star Dierks Bentley.

CLICK HERE for a Lee Kernaghan Beautiful Noise feature in The Diary.
KASEY AND SHANE - QUIET LIFE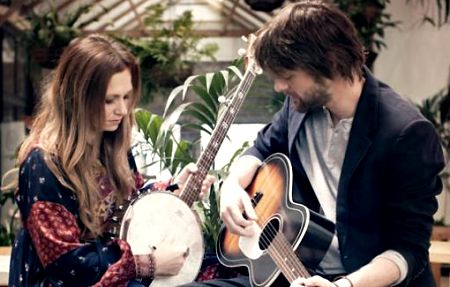 Fellow Carlton fan Kasey Chambers and partner Shane Nicholson exhibit pedal power in their animated video clip for single The Quiet Life from second duets disc Wreck & Ruin.

Some caged critters adorn the video that illustrates their exodus from big city turmoil.

They play a free live Tamworth concert on January 23 as they promote their second duet album Wreck & Ruin.

When Kasey and Shane fled to a remote cottage in the Hunter Valley to write a sequel to 2008 ARIA award winning Rattlin' Bones disc they enjoyed bucolic bliss.

Their writing retreat is reflected in The Quiet Life, reminiscent of Jimmy Buffett and Zac Brown.

They emerged with songs sharing sonic similarities - a country-bluegrass-gospel-old timey tableau baked with a lighter crust.

Chambers, mother of three, and Nicholson performed a national tour last year after their musical soiree in Austin, Nashville and other international locales.

They chose six-storey bluestone Rutherglen House in Highlander Lane in the Melbourne CBD for the live launch of Wreck & Ruin.

Those historic digs, adorned with stuffed wildlife from all over the world, have long been home of Octogenarian icon, bon vivant world traveller Peter Janson since he decamped the tower of the Windsor Hotel in 1988.

This heritage listed quasi museum, circa 1842, is his third CBD home since the nearby Federal Hotel went to God in 1973.

Captain Percy Pierre Gustaf-Janson drew his first breath in New Zealand and was raised by a grandfather among the English aristocracy in the old country.

CLICK HERE for a Kasey and Shane CD feature in the Diary on September 7, 2012.
DAVID LEE MURPHY
Tennessee tearaway David Lee Murphy exudes his love of the wild side of life in his historic video for embryonic hit Party Crowd in our Behind Bars segment this week.

Murphy - a previous touring partner of Kernaghan at St Kilda Palais in 2003 - performs Party Crowd when he joins an all-star cast at CMC Rocks The Hunter festival in March.

The Illinois born singer lives near Civil War town Franklin in Cheatham Country where his writing partners include Geelong refugee and prolific Golden Guitarist Adam Harvey.
Murphy, now 54, wrote Acting A Little Crazy for Harvey's fifth album Cowboy Dreams on one of those sessions.

CLICK HERE for a Murphy feature in the Diary on May 29, 2005.
WILLIE MOONSHINING BEHIND BARS
Photo by Carol Taylor
Shotgun Willie Nelson returns to Behind Bars with the video for apt song Midnight Run from new moonshining movie Lawless.

Willie, 79, performs his song in a jaunt through Virginia stills in the Deep South.

Ex-Caulfield Grammar boy Nick Cave wrote the screenplay for the film that featured Geelong College graduate Guy Pearce.

Cave, son of a country teacher, was born in Warracknabeal and raised in Wangaratta.

The late Johnny Cash covered Cave's song The Mercy Seat and they combined on duets of Hank Williams classic I'm So Lonesome I Could Cry and Cindy.

Cave has dabbled in country music since escaping the punk scene after stints with Boys Next Door, Birthday Party and The Bad Seeds.

Pearce, a regular guest in the Geelong footy dressing rooms, when not on filming locale recently starred in Peter Temple's Jack Irish crime movies.

The actor, 45, also appeared in 2003 movie LA Confidential - based on one of many crime novels by Californian noir novelist James Ellroy, 64.

Pearce also appeared in another 2005 Cave penned movie The Proposition.

His other roles include a transvestite in The Adventures Of Priscilla Queen of The Desert, The Hurt Locker, Animal Kingdom, The King's Speech and Mildred Pierce.
CLICK HERE for a Willie Nelson feature in the Diary on May 24, 2012.
KENNY AND GRACE SAMPLE TEQUILA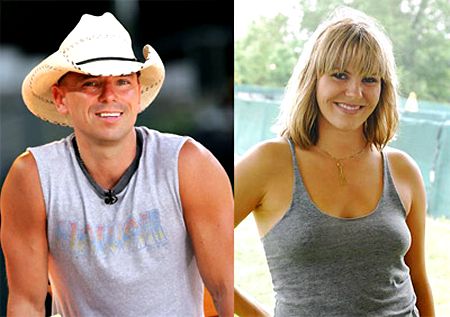 Tennessee superstar Kenny Chesney will follow duet partner Grace Potter down under.

They perform on Nu Country this week in their smash hit video of You And Tequila.

Grace plays Byron Bay Blues festival at Easter but Chesney is yet to announce plans for his debut Australian tour.

The singer reprised a live version of You And Tequila on his 14th album Welcome To The Fishbowl.

Deana Carter's award winning writing collaboration with Matraca Berg was a #1 hit on Kenny's 13th album Hemingway's Whiskey.

Chesney, 44 and former husband of actress Renee Zelwegger, has toured the U.S. with expat superstar Keith Urban and nurtured the career of Novocastrian Catherine Britt on her five year Nashville sojourn.

Kenny and Renee were wed and divorced in the same year - 2005.

Chesney was born in Knoxville and raised in Luttrell - same hometown as famed late guitarist-producer Chet Atkins.

CLICK HERE for a Chesney feature in the Diary on December 15, 2008.

DEANA CARTER - CLOSE SHAVE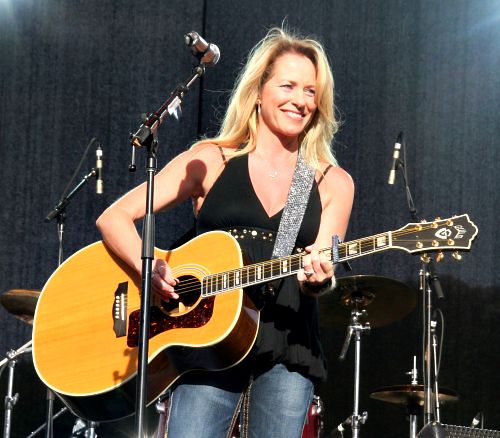 Photo by Carol Taylor
Deana Carter returns to Nu Country this week and shows razor wit in her humorous video for huge selling hit Did I Shave My Legs For This.

Carter - 46 and daughter of late hit writer and session ace Fred Carter Jr - played the 2009 CMC Rocks The Snowys festival at Thredbo.

She divorced Brandon Malone - her husband of two years in November.

But Carter's second marriage lasted twice as long as Chesney's.

Deana was the childhood sweetheart of Desperate Housewives actor Jamie Denton for six years before studying for a degree in rehabilitation therapy.

The singer appeared in a Billy Bob Thornton movie The Badge and has written movie and TV scripts.

But she used a different style of therapy in her evocative songs that have ensured career longevity.

Deana was previously wed to fellow singer-songwriter Chris DiCroce for six years and fiancé of filmmaker Chris Hicky.

Carter also scored an embryonic hit with another Berg song Strawberry Wine.

Deana's father Fred played on her seventh album The Chain in 2007 - he died at 76 on July 17, 2010.

CLICK HERE for a Carter interview in The Diary on May 23, 2005.
LADY ANTEBELLUM DVD PRIZES
We have copies of the hot new DVD by recent Grammy Award winners and Australian tourists Lady Antebellum for new members and renewing members of Nu Country.

The 18-track Own The Night World Tour DVD has five bonus songs with exclusive version of Black Water featuring Darius Rucker and Thompson Square.

There's also intimate backstage footage of the band, road crew and fans on a tour that included two concerts at the famed St Kilda Palais.

The 124-minute DVD features the band performing its many hits live in Little Rock, Arkansas, and documentary footage of band members and song sources.

Click Here for our membership page for details of all prizes.