DAVE'S DIARY - 12/7/10 - PREVIEW OF EPISODE 6 - SERIES 14
UNSUNG HEROINES ON NU COUNTRY TV
Novocastrian Catherine Britt and unsung bluegrass belle Rhonda Vincent add rustic charm to Nu Country TV this Saturday - July 17.

They share billing with superstars Tim McGraw, touring in September, and Kenny Chesney who plans a 2012 visit.

Melbourne alt-country band The Wildes close the show with Texan Clay Walker.

Britt toured Victoria earlier this month to promote her self titled fourth CD and The Wildes perform in Victoria in August.

The show is repeated Wednesday at 1 am and 3.30 p m and is accessible online at the C 31 web page.
BRITT BEACH BELLE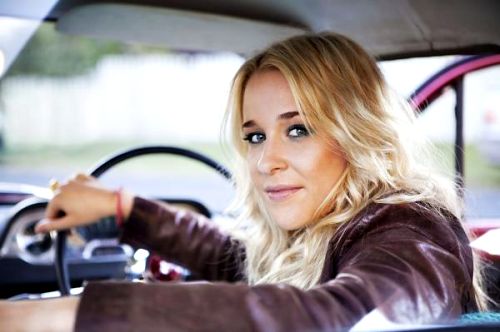 Catherine Britt revisited one of the beaches of her childhood to film the video for Can't Change A Thing.

Britt, 25, wrote the song after a freeway drive from hometown Newcastle to Sydney.

The M4 Roadway inspired trip was one of three songs she penned with Melanie Horsnell for her fourth album - a self-titled disc for ABC Music.

Britt wrote all 14 songs either solo or with a brace of Nashville and local songsmiths.

Bill Chambers and his son-in-law Shane Nicholson produced it at famed Sing, Sing Studio in inner Melbourne suburb Richmond.

Chambers also produced her first EP In The Pines.

It featured That Don't Bother Me - a song she wrote with Bill's daughter Kasey.

Bill also produced debut album Dusty Smiles And Heartbreak Cures - her parents Steve and Sue financed the $5,000 disc that landed her a major Nashville deal.

Britt, a recent guest on Hey, Hey It's Wednesday, spent six years trying to break the fickle U.S. market with singles off two albums cut in Music City but only released here.

Chambers also co-produced her first Nashville album Too Far Gone with Keith Stegall - Brett Beavers was producer of sequel Little Wildflower.

CLICK HERE for a Britt feature from the Diary on May 2, 2010.

RHONDA VINCENT AND DOLLY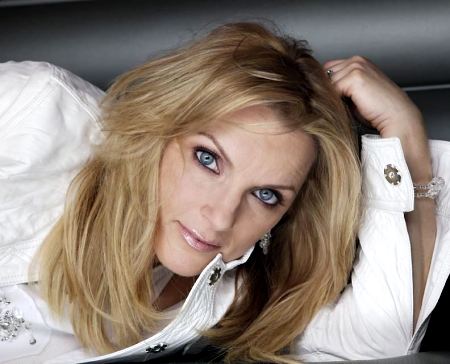 American bluegrass queen Rhonda Vincent enlisted the vocal and video support of singing actor Dolly Parton her video for Heartbreaker's Alibi.

This video highlights magic pairing of Rhonda and Dolly on one of many highlights of Vincent's 12th album All American Bluegrass Girl.

The Missouri born banjo-playing mother of two has won a brace of major bluegrass awards since her debut in her family band at the age of five.

Rhonda, 48 and co-producer of her albums, is a long time inspiration for young peers Alison Krauss and Alecia Nugent.

She sang harmonies on three songs on Georgian superstar Alan Jackson's 18th album Freight Train including hit single It's Just That Way.

That song is one of three Top 5 hits co-written by expatriate Port Douglas singer-songwriter and former Starmaker winner Kylie Sackley.

Vincent recently decamped from Rounder Records after releasing latest album Destination Life.

CLICK HERE for a Rhonda Vincent feature from the Diary on April 20, 2004.
CLICK HERE for a Vincent CD review on September 25, 2006.
KENNY CHESNEY
Tennessee born superstar Kenny Chesney returns this week with the video for latest hit Ain't Back Yet.

It's from his 2009 Greatest Hits II, re-released earlier this year with two bonus tracks.

Chesney, 42, was one of many artists to lose precious guitars in the Nashville floods.

The singer releases 12th album Hemingway's Whiskey on September 28.

It's his first album of new material since Lucky Old Sun in October 2008. Texan legend Guy Clark wrote the title track with Ray Stephenson and Joe Leathers.

A new single The Boys Of Fall - a Casey Beathard-Dave Turnbull song about college gridiron - was released this week.

Kenny is working on a documentary on the same subject.

Chesney, one time husband of actress Rene Zellweger, released a movie, Summer In 3D, in April and was honoured with a songwriters' concert in June.
CLICK HERE for a Chesney feature in the Diary on December 15, 2008.
TIM MCGRAW
Singing superstar and actor Tim McGraw reaches back for his version of Superstitions - a vintage hit by late New Jersey born star Eddie Rabbitt.

McGraw, 43, and singing spouse Faith Hill, helped raise $3 million at their four-hour concert Nashville Rising: A Benefit for Flood Recovery concert.

Tim persuaded Oscar winner Sandra Bullock - his screen wife in The Blind Side - to perform at the all star benefit.

The actress performed Deep Purple staple Smoke On The Water.

She previously headed the cast with Samantha Mathis and the late River Phoenix in Thing Called Love - the Peter Bogdanovich 1993 movie based on the famed Bluebird Cafe in Nashville.

Pilot McGraw and Hill plan to fly their three young daughters over the outback during their tour.
CLICK HERE for a McGraw feature in the Diary on May 23, 2010.
THE WILDES
Melbourne country quartet The Wildes performs the video of the title track of debut CD Ballad Of A Young Married Man.

The graphic narrative video depicts a gun duel where the winner, is of course, the female victim.

Director Sean Genders has also filmed a video for new single Sue Ellen.

The Wildes perform both songs and more on its east coast winter tour to promote its lauded album featuring famed Texan lap steel player Tommy Detamore.

CLICK HERE for a Wildes CD Review from the Diary.
CLAY WALKER
Texan Clay Walker lives it up on a Gulf Of Mexico beach before the oil spill in the video for his new hit She Won't Be Lonely Long.

The song is the title track of his 12th album - it debuted at #5 on Billboard charts.

Walker records for Curb - it's his fourth record label in a career that has produced six #1 hits.

The singer hails from Beaumont - same hometown as George Jones, Tracy Byrd and Mark Chesnutt
Clay is now 40 and has been fighting MS for almost two decades.

He released She Won't Be Lonely Long after marrying model Jessica Craig in 2007.

Tracy Lawrence performed at the wedding - two band members, Landon Taylor and Ken Smith, served as groomsmen.

Walker's divorce from his first wife, Lori, was finalised in 2006.

Further info - www.claywalker.com

WIN TIM MCGRAW TOUR SOUVENIR CD
Award winning Tim McGraw tour promoter Michael Chugg and Rob Potts are promoting Series #14 of Nu Country TV.

Now the superstar and singing actor's record company Sony has given Nu Country viewers a chance to win his souvenir tour CD.

The Southern Voice CD, with bonus tracks, is released here to promote McGraw's debut Australian tour with wife Faith Hill and The Dancehall Doctors in September.

All you have to do is become a member of Nu Country TV or renew your membership.

It costs just $20.

Please send a cheque or money order made out to Nu Country Music to us at P O Box 625 - Northcote - 3070.

Please email us first at music@nucountry.com.au as stocks are limited.
WIN ROSANNE CASH CD
We also have Rosanne Cash's acclaimed new EMI CD The List - new versions of classics from a list given to her by late father Johnny when she was 18 in 1973.

Guests on the Cash collection include Bruce Springsteen, Elvis Costello, Jeff Tweedy and Rufus Wainwright.

Cash's second husband John Leventhal produced the CD for Manhattan Records.

It features songs dating back to the Carter Family, the Hanks - Williams, Snow and Cochran - Harlan Howard, Merle Haggard and Bob Dylan.

We'll reward your new membership or membership renewal with a copy of the CD - please send us a cheque or money order for $20.

Please email us first at music@nucountry.com.au as stocks are limited.
WIN DIERKS BENTLEY CD

EMI Records has provided Nu Country TV with Arizona born Dierks Bentley's fifth chart topping CD Feel The Fire.

Bentley won an enthusiastic following on his debut Australian tour in May with superstars Brooks & Dunn.

Dierks, 33, has scored seven #1 hits since leaving Phoenix for Nashville as a teenager.

The singer has broadened his music by including bluegrass - featuring the famed McCoury family - on albums dating back to his indie debut Danglin' Rope.

He has also recorded duets with prolific Grammy winner Alison Krauss and Texan chanteuse Patty Griffin.

Win Feel The Fire by becoming a member of Nu Country or renewing membership.

It only costs $20 including postage.

Please email us first at music@nucountry.com.au

We will then send you the CD on receipt of your cheque or money order made out to Nu Country Music.
WIN SLIM DUSTY CLASSIC BOX SET
We have more good news for viewers - EMI Records has given us an invaluable collectors' item - a brace of the 4 Box sets by late Australian country legend Slim Dusty.

Sittin' On 80 features a lost, classic track discovered by Slim's widow Joy McKean.

Joy found Give Me Room from a 1997 recording at their home studio Columbia Lane.

It was written by one of Slim's favourite writers John Dohling - outback station hand and good mate who passed away in November last year.

Sadly he never heard the final version of Slim's recording of his classic trucking song.

It has now been released as a single and included on Sittin' On 80.

Slim's legendary Travelling Country Band played on the song that has been digitally re-mastered by Australia's mastering guru Don Bartley.

All you have to do to win Slim's 4 CD Box set is become a member of Nu Country TV or renew your membership.

It only costs $20 and includes postage.

Please email us first at music@nucountry.com.au

We will then send you the CD on receipt of your cheque or money order made out to Nu Country Music.

TAYLOR SWIFT FEARLESS CD OFFER
Universal Music has donated copies of teen sensation Taylor Swift's huge selling second album Fearless to Nu Country TV.

Viewers who become members or renew their membership for just $20 can win the Fearless CD.

Swift, 19, played capacity audiences on her Australian tour in March and returns here in February.

Please email us at music@nucountry.com.au with your pledge.

Important note - please email us first.

Don't send membership cheque until you have been confirmed as the winner.
WIN FELICITY CD
Multiple Golden Guitarist winner Felicity Urquhart returned to Nu Country TV as hosts during Series #12, beginning in June.

You can win autographed copies of Felicity's sixth album Landing Lights, available here in shops on Shock.

All you have to do is become a member of Nu Country TV or renew membership.

It only costs $20 including postage.

Please email us first at music@nucountry.com.au and let us know which CD you would like.

We will then send you the CD on receipt of your cheque or money order made out to Nu Country Music.
WIN CATHERINE BRITT CDS
MIKE BRADY TOO
We have Catherine Britt's third CD Little Wildflower for viewers who wish to become members or renew membership.

Catherine, Adam Brand and Mike Brady were among artists who donated their talent to the Whittlesea Bushfire benefit on Saturday April 4.

Brady donated autographed copies of his Country To Country CD to viewers who become members or current members who renew their membership.

Mike was also a VIP guest host of Nu Country TV during our eighth series.

So for your $20 membership you can win Mike's CD Country To Country or Catherine Britt's Little Wildflower CD.
WIN JASMINE RAE & STEVE FORDE CDS
We also have the following CDS for viewers who email our web page and pledge $20 membership at music@nucountry.com.au

Telstra Road To Tamworth winner Jasmine Rae's debut CD Look It Up.

We also have Steve Forde's fifth album Guns & Guitars.