DAVE'S DIARY - 5 JULY 2011 - PREVIEW OF EPISODE 5 - SERIES 16
BILLY JOE SHAVER RESURRECTION
Legendary Texan outlaw Billy Joe Shaver has boomeranged from a brace of health crises to return to Nu Country TV this Saturday July 10 at 10.30 p m on C 31.

Singing actors Shaver and Trace Adkins, whose Nashville home burned down on June 4, headline the show.

They head a posse of stone country singers including Texan Ronnie Dunn and Chris Young.

Australian chanteuses Catherine Britt and Felicity also appear on this star studded episode edited by Ashley Hall and repeated on Friday at 2.30 am

RONNIE DUNN BLEEDS RED
Ronnie Dunn toured here twice with Kix Brooks in superstar duo Brooks & Dunn before they split after two decades in 2010.
Dunn, son of a Texan oil filed rigger, performs in the video for Bleed Red - first #1 chart single from his self-titled debut disc.

The singer honours icons diverse as recent Aussie tourist - the Dali Lama - and long deceased British Prime Minister Sir Winston Churchill.

It also features Dunn's daughter Haley and symbolism of The Berlin Wall and the Twin Towers.

"We winged that video for a while," Dunn recently revealed.

"We were not exactly sure where we would have to go. We took Haley down to the old rusty horse trailer out behind my barn where we were going to do some still shots. As we talked, I remembered that she had broken up with her boyfriend the weekend before that.

It was during their spring break, and we got to talking about that. That's where she came up with the line, "Dad, I just never want to see him again." Well, they're back together now! At the moment, it was a little heavy! We just started talking about how this song deals with forgiveness and we went from there."
Dunn, 58 and happily wed to wife Janine, says the split with Brooks was not a drama.

"We said OK, we're done. Let's go do other things. Kix Brooks is out doing movies and he's doing his syndicated radio countdown show. So, everything's good."

Brooks has a small role in upcoming movie, Thrift Store Cowboy and is preparing to start filming another film The Last Ride where he will play the leading man.

Ronnie's mode of touring has changed vastly since splitting with Kix.

"In September, we had eight semis and six buses," Dunn recalled.

"I'm down to one bus and a horse trailer now. And I love it! Of course, it's easy for me to say, but I really enjoy doing this - playing venues and staying under the radar, tightening up the band and getting a sound and a vibe of just how this solo thing feels. The dates we've played are a blast."

Dunn was a solo artist in the early 1980s when he recorded for Churchill - an indie label.

He scored two chart singles - It's Written All Over Your Face in 1983 and She Put the Sad in All His Songs in 1984.

Both songs, neither of which he wrote, peaked at No. 59 on Billboard.

CLICK HERE for a Brooks & Dunn feature interview in the Diary on March 22, 2009.
CHRIS YOUNG - TOMORROW
Nashville Star 2006 winner Chris Young returns to Nu Country with latest #1 hit single Tomorrow from his third album Neon - out in July.

Young's female lead escapes in a Chevy pick-up truck in the video of the song he wrote with Frank Myers and Anthony Smith.

The pure country singer co-wrote seven of the album's 10 tracks and is touring with fellow chart topper Jason Aldean.

His three previous #1 hits were Gettin' You Home, The Man I Want to Be and Voices.

The 26-year-old baritone duetted with Shotgun Willie Nelson on the 1987 Waylon Jennings hit Rose Of Paradise.

Young grew up in Murfreesboro - just a short drive from Nashville.

He scored major airplay with a co-write on Drinkin' Me Lonely from his self-titled debut disc.
Young's debut included four originals including a co-write with David Lee Murphy who also penned entrée song Beer Or Gasoline.
Sadly Young did not write humorous peak White Lightning Hit The Family Tree.

Although he spent two years of business studies at university he honed his craft in an Arlington honky tonk in Texas.

Further info - www.chrisyoungcountry.com
BILLY JOE SHAVER - LIVE FOREVER
Billy Joe Shaver is now free to make his fourth Australian tour if the Good Lord and health allow.
He scored more than court dates when he shot a fellow drinker outside Papa Joe's honky tonk at Lorena south of his hometown Waco in 2007.

Dale Watson wrote the song Where Do You Want It - about a comment Shaver allegedly made before shooting Billy Bryant Coker who stirred Shaver's drink with a rusty knife.

Billy Joe, now 71, beat an aggravated assault charge and later pleaded guilty to carrying his .22 Saturday night special to the bar.

He was freed after surrendering his pistol but now wants his bullet back from the victim.

Shaver has suffered heart and other problems since the trial but played the Willie Nelson July 4 picnic at Billy Bob's in Fort Worth.
Both Willie and singing actor Robert Duvall appeared at Waco Court to show their support for Billy Joe.

And the legendary country folk superstar Bob Dylan also name-checked Shaver on recent album Together Through Life.

That was many moons after singing St Kilda cartoonist Fred Negro also honoured Shaver in his song Billy, Willie & Waylon after opening for his heroes at Rod Laver Arena on their 1994 Australian tour.

Now the Bad Blake character Jeff Bridges plays in the Oscar nominated movie Crazy Heart is reportedly a composite of Shaver, his late mentor Waylon Jennings and Kris Kristofferson.

Also in the movie is Tender Mercies and Get Low star Robert Duvall who cast Billy Joe in 1997 movies The Apostle and Secondhand Lions in 2003.

Duvall's partner Luciana Pedraza directed Portrait Of Billy Joe - a 2004 docco about the singer.

It premiered at the same Nashville film festival featuring Nick Brenner directed ABC-TV docco Nu Country FM.

That also had exit cameos by Shaver and Australian tour partner - singing Texan crime novelist Kinky Friedman.

Shaver has since appeared as Reverend Shackleton in the Wendell Baker Story in 2005 and as Buddy in 2008 movie Bait Shop.

He had quadruple heart by-pass surgery after his third Australian tour - with The Kinkster - in February 2002.

Billy Joe toured on one artery after suffering a heart attack on stage at Gruene - the oldest dance hall in Texas - on Saturday August 20, 2001.

Shaver performs on Nu Country this week in the video for Live Forever - a song he performed in the Wendell Baker Story movie.

CLICK HERE for a Shaver feature from the Diary on April 11, 2007.

TRACE ADKINS - BAPTISM AND BURNING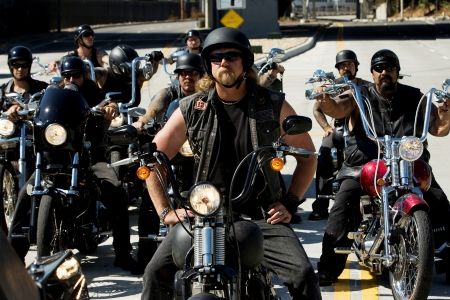 Life has imitated art a few times for three times wed Louisiana singing actor and father of five daughters - Trace Adkins.

Adkins' Nashville home burned down on June 4 when he was fishing and singing in Alaska to promote his latest hit - Just Fishing.

One of Trace's daughters Brianna, nine, won a PETA bravery award for saving the family's two dogs from the blaze.

Ironically, Adkins 12th album Proud To Be Here is out on August 2.

Adkins showcased his youngest daughter, Trinity, in the video for Just Fishing.

"It was her turn; I've used all the other girls in videos," Trace, 49, said.

"Mackenzie was in the More video when she was two and Brianna was in the Ladies Love Country Boys so it was Trinity's turn."

Adkins appeared as a bikie gang leader in recent Matthew McConaughey movie The Lincoln Lawyer.

He made his movie debut in 1987 in Square Dance with Jason Robards, Rob Lowe and Winona Ryder.

Tracy D. Adkins, as he was billed was a member of the Bayou Band.

"I was just background. Michael Nesmith of The Monkees was producer on that movie. The biggest thrill I ever remember getting from it was meeting Michael. All these cats were in the movie but I met Michael Nesmith from The Monkees."

Adkins waited another 17 years before roles in TV series including Yes, Dear, Higglytown Heroes and King of the Hill, where he was the voice of different characters, including Elvin Mackleston, in five episodes.

Adkins' acting career picked up since 2008 with appearances in Trailer Park of Terror, An American Carol, Lifted and TV movie Tough Trade.

This week we reprise Adkins video for Muddy Water featuring actor Stephen Baldwin cast as the sinner.

Baldwin's long fallen character, hitches a ride with a truckie, to the historic southern church of Adkins choice.

Adkins takes the sinner under his wing and organises the redemption.

There, in the muddy water of a swollen creek, a preacher cast as a hybrid of Billy Joe Shaver, Harlan Howard and Charlie Rich, saves the wayward traveller with a muddy good baptism.

Baldwin, 45 and born in Long Island, New York and known for roles in movies 8 Seconds, Last Exit To Brooklyn and Born On The Fourth Of July, is well cast.

So is Adkins who visited L A after starring in Donald Trump's American NBC series The Celebrity Apprentice.

CLICK HERE for an Adkins CD review from the Diary on July 6, 2009.
CATHERINE BRITT TOO FAR GONE
Novocastrian Catherine Britt reprises the video for the title track of her second album Too Far Gone - cut in Nashville.

Catherine is touring Victoria in August with James Blundell to promote her fourth album - a self-titled ABC Music release produced by Bill Chambers and son in law Shane Nicholson at Sing-Sing Studio in Richmond.

Catherine toured overseas with Alan Jackson and Brooks & Dunn in a six-year sojourn in Nashville.

The singer, a young veteran at 25, headlined the 10th Wandong Country Music Festival in March.
We will have new video clip for her new single I Want You Back later in the series.

CLICK HERE for a Britt feature in the Diary on May 2, 2010.
FELICITY IN THE MALL
Former Nu Country TV host and ABC Radio Saturday Night Country personality Felicity also returns to the show.

Felicity and guitarist-producer-photographer-graphic artist husband Glen Hannah became parents of a daughter Tia Joy on April 16.

The new mother performs in the video of In The Mall - a real life busking song she wrote with Mark Seymour.

It's the true story of Felicity's career that started at 12 in a Tamworth mall.

Felicity, 35, wrote it with the Hunters & Collectors singer for acclaimed sixth album Landing Lights.
CLICK HERE for Felicity interview where she reveals the source of her song in the Diary on February 17, 2009.
JACKSON AND LAMBERT PRIZES FOR TOURS
There's great news for fans of Georgian born superstar Alan Jackson and quadruple CMA Award winning Texan star Miranda Lambert.

We have the duo's latest CDS as prizes for viewers who renew Nu Country TV memberships or become members.

Sony-BMG promotions chief Emma Smith also gave us Miranda's new DVD - Revolution: Live By Candlelight.

Alan's 34 Number Ones features his biggest hits including his duet with Zac Brown Band - As She's Walking Away.

The bonus tracks also include his cut of the late June Carter Cash-Merle Kilgore written Johnny Cash hit Ring Of Fire and rare track Look At Me.

Emma also donated the newly wed Miranda's huge selling 4th CD Revolution.

And as a bonus there is Miranda's new DVD featuring rare acoustic performances of six songs White Liar, The House That Built Me, Love Song, Heart Like Mine, Love Is Looking At You and Rolling Stones country classic Dead Flowers.

Jackson played Rod Laver Arena on Friday March 4 before headlining CMC Rocks The Hunter on March 5 and 6.
WIN KEITH URBAN CDS ALSO
Expatriate Australasian superstar Keith Urban returned for a triumphant tour with chart-topping mates Lady Antebellum in April.

And Keith's long time record company EMI-Capitol has great news for Nu Country TV viewers.

Promotions ace Bianca O'Neill donated autographed copies of his huge selling ninth album Get Closer.

She has also donated new compilation The Very Best Of Slim Dusty and CMAA Winners - 2011.

All you have to do to win Jackson, Lambert, Urban and Dusty CDS or the Lambert DVD is become a member of Nu Country or renew membership.

It costs just $20.

Please send a cheque or money order made out to Nu Country Music to us at P O Box 625 - Northcote - 3070.

We also now have electronic banking for membership payment and renewal.

But email us first at music@nucountry.com.au as stocks are limited.

Other prizes on offer include -
Taylor Swift - 2ND CD Fearless.
Tim McGraw Southern Voice Tour CD with 11-bonus video clips.
Dierks Bentley - Feel The Fire.
Felicity - Landing Lights
Slim Dusty Sittin' On 80 Boxed Set
The Very Best Of Slim Dusty
Steve Forde - Guns & Guitars
Catherine Britt - Little Wildflowers.
Mike Brady - Country To Country.
CMAA Winners 2011 and other compilation CDS.