DAVE'S DIARY - 8/2/10 - PREVIEW OF EPISODE 9 - SERIES 13
THREE WISE MEN HEADLINE NU COUNTRY TV
Three wise men of the local genre return to Nu Country TV this Saturday - February 13 - on C 31 at 9.30 pm.

Troy Cassar-Daley, sporting six new Golden Guitars, digs deep into his catalogue for one of his classic videos.

And former Australian of the Year Lee Kernaghan performs the video for the title track of his 9th album Planet Country.

Geelong born Golden Guitarist Adam Harvey welcomes his little mate Guy Sebastian on a revamp of an historic hit.

Catherine Britt, a headliner at Whittlesea festival this weekend, performs the video for one of her songs recorded by Nashville star Kellie Pickler.

And courageous Wilson Pickers member and bone marrow transplantee Danny Widdicombe debuts with his video of a solo song.

Also returning is Nashville superstar Kenny Chesney with a video for a recent hit.

The show, hosted by Heather Rutherford, is repeated Tuesday at 3.p m and online at C 31.

LEE KERNAGHAN PLANET COUNTRY
Lee Kernaghan returns with the video for the title track of ninth album Planet Country that he's promoting on a national tour that brings him to Crown Casino - March 19 and 20.

Moe born Victoria Baillie and former Telstra Road to Tamworth winner Morgan Evans are featured in the clip.

Kernaghan, 45 and father of two sons, recruited singing spouse Robyn to sing and write on his album.

She collaborated on writing Cowgirl and Girl's Gone Wild.

The Kernaghans created the nucleus of their songs in their Queensland home studio.
"We wrote Girl's Gone Wild in an afternoon with Matt Scullion and finished it with Garth Porter down in Sydney," Lee revealed.
The Corryong born singer recruited Arizona star Dierks Bentley, who toured here with Brooks & Dunn, to sing on the song Scars.

Kernaghan also eulogised a bovine beauty - a cow named Elvis on I Milk Cows.

Lee joins Texans Jack Ingram and Nanci Griffith, Virginian Phil Vassar, Kasey Chambers, Adam Harvey and many more at the 3rd CMC Rocks The Snowy Festival on March 5 and 6.

CLICK HERE for a Kernaghan feature interview in the Diary - November 10, 2009.

TROY DRIVES GETAWAY CAR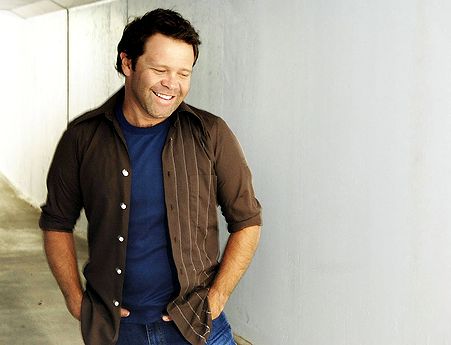 Grafton born Troy Cassar-Daley won't need a getaway car when he plays Whittlesea Country Music festival this weekend.

The singer has two ARIA Awards and 20 Tamworth Golden Guitars in his treasure trove.

He won the last six at the recent 38th Australian Country Music Awards for songs from his seventh album I Love This Place.

But this week he digs deep into his catalogue for the video of embryonic song Getaway Car.

The singer performs throughout Victoria during his February tour and returns for the 34th Port Fairy Folk festival from March 5-9.
CLICK HERE for a Troy feature from the Diary on May 7, 2009.
ADAM HARVEY AND A GUY NAMED SEBASTIAN
Geelong born Adam Harvey and Guy Sebastian perform the video for the historic Gerry Rafferty & Stealer's Wheel hit Stuck In The Middle.

The song is from Harvey's latest CD Both Sides Now - a duets disc.

Adam's album - featuring country and pop stars - topped ARIA charts on debut last year.

Harvey and Sebastian perform at the 3rd CMC Rocks The Snowy festival at Thredbo on March 5 and 6.

Adam, 34 and father of two sons, revived the Jerry Jeff Walker classic Mr Bojangles on his new album.

CLICK HERE for a Harvey feature from the Diary on November 5, 2009.
CATHERINE BRITT - A LUCKY GIRL
Newcastle born Catherine Britt returns to Nu Country on the eve of he major role at Whittlesea Country Music Festival this weekend.

Britt, 24, performs the video of her tune Lucky Girl from third album Little Wildflower.

Catherine wrote nine of 11 songs on her acclaimed album produced by Brett Beavers - also studio supremo for Dierks Bentley.

She wrote Lucky Girl with Beavers and Tony Martin on a disc rejected by BMG-SONY in Nashville.

The label dumped Britt after failing to release two Music City produced albums - instead they were launched here.

But Britt has earned solace from the cover of Lucky Girl by Nashville star Kellie Pickler on her second album.
Catherine's collaboration with Rory Lee Feek on Sweet Emmylou also appeared on the Joey & Rory CD The Life Of A Song.

CLICK HERE for a Britt feature from the Diary on February 20, 2008.
KENNY CHESNEY ALIVE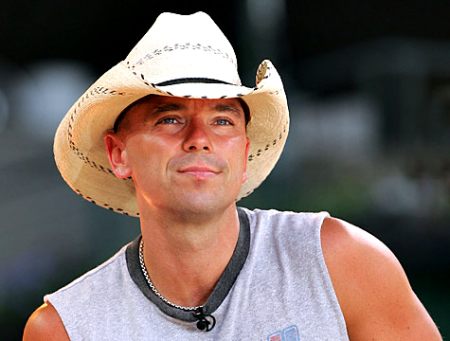 Multi-millionaire Tennessee superstar Kenny Chesney performs with Dave Matthews in the video for I'm Alive from 11th CD Lucky Old Sun.

Chesney, now courting a nurse, wrote it as therapy after his divorce from Cold Mountain actress Renée Zellweger in 2005.

Kenny reprised the song on his second Greatest Hits disc last year.

"The most personal song on the Greatest Hits II album is I'm Alive, just because of where I was in my life when I wrote it," Chesney 42, said.

"I wrote I'm Alive after my breakup with Renée Zellweger. I woke up one day and realised, even though I'm going through all this stuff and don't feel good about it, the outer shell of my life is really great. I'm alive; I get to make music; I've got a lot of great friends. That's the message of the song."

Chesney mentored Catherine Britt in her Nashville sojourn and earned $68 million since 2008.

He could afford $10 million for a 10,000 square foot, 14-room mansion, which includes seven full baths.

The estate is named Bella Luce - Italian for "beautiful light."

CLICK HERE for a Chesney feature from the Diary on December 15, 2008.
WILSON PICKER SOLO
Wilson Pickers guitarist-singer-songwriter Danny Widdicombe debuts on Nu Country with a video for his song My Desires.

The multi-instrumentalist performs against a kaleidoscopic backdrop of Brisbane suburbia.

My Desires is from his second solo CD Dominoes.

Danny has good reason to pick guitar in his chair - he had a bone marrow transplant in 2004 then released his debut solo CD The Transplant Tapes in 2006.

Widdicombe was 19 when diagnosed with chronic myoloid leukemia.
The Brisbane-raised musician moved to Melbourne with his parents and was working in Gaslight Records when the news was confirmed.

He later moved back to Brisbane with his parents.

His wife Carolyn gave birth to daughter India, sister to son Oliver, only months before a marrow match was found and the transplant went ahead in February 2004.

Widdicombe made the most of his new lease of life recording two albums with the Wilson Pickers who have won wide national acclaim.

They perform Apollo Bay festival March 26-28 with a diverse cast - The Flatlanders, Kasey Chambers, Chris Smither, James Blundell, Rory Ellis, Josh White Jr and many more.

CLICK HERE for a Wilson Pickers CD review from the Diary.
WIN ROSANNE CASH CD
We also have Rosanne Cash's acclaimed new EMI CD The List - new versions of classics from a list given to her by late father Johnny when she was 18 in 1973.

Guests on the Cash collection include Bruce Springsteen, Elvis Costello, Jeff Tweedy and Rufus Wainwright.

Cash's second husband John Leventhal produced the CD for Manhattan Records.

It features songs dating back to the Carter Family, the Hanks - Williams, Snow and Cochran - Harlan Howard, Merle Haggard and Bob Dylan.

We'll reward your new membership or membership renewal with a copy of the CD - please send us a cheque or money order for $20.

Please email us first at music@nucountry.com.au as stocks are limited.
WIN DIERKS BENTLEY CD

EMI Records has provided Nu Country TV with Arizona born Dierks Bentley's fifth chart topping CD Feel The Fire.

Bentley won an enthusiastic following on his debut Australian tour in May with superstars Brooks & Dunn.

Dierks, 33, has scored seven #1 hits since leaving Phoenix for Nashville as a teenager.

The singer has broadened his music by including bluegrass - featuring the famed McCoury family - on albums dating back to his indie debut Danglin' Rope.

He has also recorded duets with prolific Grammy winner Alison Krauss and Texan chanteuse Patty Griffin.

Win Feel The Fire by becoming a member of Nu Country or renewing membership.

It only costs $20 including postage.

Please email us first at music@nucountry.com.au

We will then send you the CD on receipt of your cheque or money order made out to Nu Country Music.
WIN SLIM DUSTY CLASSIC BOX SET
We have more good news for viewers - EMI Records has given us an invaluable collectors' item - a brace of the 4 Box sets by late Australian country legend Slim Dusty.

Sittin' On 80 features a lost, classic track discovered by Slim's widow Joy McKean.

Joy found Give Me Room from a 1997 recording at their home studio Columbia Lane.

It was written by one of Slim's favourite writers John Dohling - outback station hand and good mate who passed away in November last year.

Sadly he never heard the final version of Slim's recording of his classic trucking song.

It has now been released as a single and included on Sittin' On 80.

Slim's legendary Travelling Country Band played on the song that has been digitally re-mastered by Australia's mastering guru Don Bartley.

All you have to do to win Slim's 4 CD Box set is become a member of Nu Country TV or renew your membership.

It only costs $20 and includes postage.

Please email us first at music@nucountry.com.au

We will then send you the CD on receipt of your cheque or money order made out to Nu Country Music.

TAYLOR SWIFT FEARLESS CD OFFER
Universal Music has donated copies of teen sensation Taylor Swift's huge selling second album Fearless to Nu Country TV.

Viewers who become members or renew their membership for just $20 can win the Fearless CD.

Swift, 19, played capacity audiences on her Australian tour in March and returns here in February.

Please email us at music@nucountry.com.au with your pledge.

Important note - please email us first.

Don't send membership cheque until you have been confirmed as the winner.
WIN FELICITY CD
Multiple Golden Guitarist winner Felicity Urquhart returned to Nu Country TV as hosts during Series #12, beginning in June.

You can win autographed copies of Felicity's sixth album Landing Lights, available here in shops on Shock.

All you have to do is become a member of Nu Country TV or renew membership.

It only costs $20 including postage.

Please email us first at music@nucountry.com.au and let us know which CD you would like.

We will then send you the CD on receipt of your cheque or money order made out to Nu Country Music.
WIN CATHERINE BRITT CDS
MIKE BRADY TOO
We have Catherine Britt's third CD Little Wildflower for viewers who wish to become members or renew membership.

Catherine, Adam Brand and Mike Brady were among artists who donated their talent to the Whittlesea Bushfire benefit on Saturday April 4.

Brady donated autographed copies of his Country To Country CD to viewers who become members or current members who renew their membership.

Mike was also a VIP guest host of Nu Country TV during our eighth series.

So for your $20 membership you can win Mike's CD Country To Country or Catherine Britt's Little Wildflower CD.
WIN JASMINE RAE & STEVE FORDE CDS
We also have the following CDS for viewers who email our web page and pledge $20 membership at music@nucountry.com.au

Telstra Road To Tamworth winner Jasmine Rae's debut CD Look It Up.

We also have Steve Forde's fifth album Guns & Guitars.