DAVE'S DIARY - 25/8/12 - PREVIEW OF EPISODE 13 - SERIES 18
WILLIE BEHIND BARS AGAIN ON SERIES #18 FINALE
Shotgun Willie Nelson headlines the Series #18 finale of Nu Country TV this Wednesday August 29 at 10 p m on C 31.

Nelson, 79, performs a new video clip with one of his sons Lukas and a live version of another new song in Behind Bars.

Novocastrian Catherine Britt also returns with the video clip of the title track of her fifth album recorded near Willie Nelson Boulevard in Lone Star State capital Austin.

Louisiana born Kix Brooks debuts solo on a show, hosted by Mid Pacific Bob Olson, with Eagles guitarist Joe Walsh.

Georgian superstar Alan Jackson returns to one of three shows filmed by former Mallee Boy Laith Graham at Mid Pacific Bob's Beer Can Hill delta home.

And another Bob - veteran radio DJ Taylor - steered us to Alabama born Tim Culpepper's visitation with a Dixie ghost on the show edited by Ash Hall.

We also have a sneak preview of Series #19 - with Sunraysia singer Paul Costa, Perth, Colac and Geelong raised Adam Brand and Sydney starlet Aleyce Simmonds.

The show is repeated Thursday - 4.30 pm, Saturday 11.30 pm and Wednesday at 2 am.

We have more good news.
The Nu Country TV show has been added to the C 31 streaming list.

Just follow this link on your computer or mobile phone -
http://www.c31.org.au/program/view/program/nu-country-tv
SNOOP DOG IN A PEARL JAM
Photo by Carol Taylor
Septuagenarian Willie Nelson joins one of his sons Lukas in a sports car to illustrate the video for his recent single Just Breathe.

The Red Headed Stranger and Lukas avoid sunburn in the Texas heat on their countrified version of the Pearl Jam hit.

Lukas and brother Micah play on nine songs on their dad's 150th CD - Heroes - and also earned royalties from writing.

Fellow Highwaymen and Texan Rhodes scholar Kris Kristofferson join Jamey Johnson and Mr Snoop Dog on Willie's vegetarian classic Roll Me And Smoke Me When I Die on Heroes.

But the canine rapper, busted by another snoop dog at the same Sierra Blanca Texas-Mexico border checkpoint as Willie, was unavailable for the live version in Houston.

Instead Mr Snoop Dogg, pinged near Juarez and El Paso, was suffering déjà vu with another bust in Norway.

There are no plans for the hapless dog to record new rap rhyme No Worries in Juarez or updated versions of Marty Robbins hit El Paso.

Maybe Snoop Dogg could join family farmers and musical mates at Willie's 27th Farm Aid concert at Hershey Park in Pennsylvania on September 23.

CLICK HERE for a Willie feature from the Diary on May 24.
MORE TRUE BRITT
Novocastrian Catherine Britt returns to Nu Country with the video for the title track of her fifth album Always Never Enough.

Britt, 27, produced the album in Austin with her embryonic producer Bill Chambers who joined her in the studio with Keith Stegall in Nashville for her first American recording.

Britt excels on social comment tunes that embrace domestic abuse in the outback, battered boat people, sexual equality and nostalgia for family and her hometown house that parents Steve and Anne built.

Catherine joined studio guests Jimmy LaFave, Gurf Morlix and Carrie Rodriguez at the annual Woody Guthrie festival in Okema, Oklahoma.

She is now on the road again in Australia with duet partner Tim Rogers at venues diverse as The Spotted Cow in Toowoomba and Regal Ballroom in Northcote.

CLICK HERE for a Catherine CD review in the Diary on August 19.
KIX BROOKS KICKS GOALS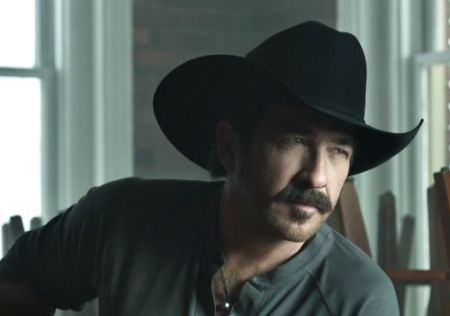 Kix Brooks shares Shreveport, Louisiana, birthplace with Hank Williams Jr but not hot guitarist Joe Walsh.

Walsh has toured here several times with The Eagles and plays on Brooks video for New To This Town.

It's Brooks first solo CD since splitting with partner Ronnie Dunn after a 21-year chart-topping career.

New to This Town - his first solo single in 23 years - is his first lead vocal since Brooks & Dunn's South of Santa Fe in 1999.

They toured Australia twice as Brooks & Dunn.

Kix took time out from movie roles in Thrift Store Cowboy and To Kill A Memory to record his new album.

He also operates Arrington Vineyards Tennessee winery near Nashville and famed syndicated radio show American Country Countdown.

Brooks has another new single Bring It on Home written with the Peach-Picking song duo team of Rhett Akins and Dallas Davidson.

Kix wrote nine of the 12 tracks on the new CD and admits his new song was definitely inspired in part by his relationship with his wife Barbara.

"I've been married a long time, but when I met Barbara, I had that feeling, because being a musician and living in bars, it was that point - meeting her - when I thought I may be ready to give up this lifestyle and try something that matters a little bit more," Kix revealed.

"Bring It on Home is really about a guy just getting back to what matters with love. I always liked the soulful attitude of this song and the kind of natural feeling."

Brooks arrived in Nashville in the early 1980s, scored a deal with Tree and wrote hits for the Nitty Gritty Dirt Band, John Conlee and others.

His two solo singles were Baby, When Your Heart Breaks Down in 1983 and Sacred Ground in 1989.

The latter would become a major hit for McBride & The Ride in 1992, but for Brooks, neither was a smash.

CLICK HERE for a Brooks & Dunn feature in the Diary on March 22, 2009.
ALAN JACKSON - 30 MILES WEST
Georgian Alan Jackson signed with Arista Records in 1988 - just a few years before Brooks & Dunn.

At the time former Geelong, Melbourne and Canberra Spurs cowboy bars promoter Barry Coburn managed Jackson.

Jackson, 53, has since sold more than 60 million discs and set up his own label for his 20th album Thirty Miles West.

He produced it with Keith Stegall who has major success with Zac Brown Band and John Anderson and was at the helm of Catherine Britt's first Nashville album.

Brown joins Jackson on Dixie Highway.

"It's a fun, growing-up-in-the-South song, and Zac Brown is singing on it with me 'cause he's from Georgia," says Jackson.

Jackson gave Zac a 1966 Cadillac in Nashville after they won a Grammy for their #1 hit with As She's Walking Away.
Alan co-wrote six of the 13 songs on Thirty Miles West.

Jackson performs the video this week for So You Don't Have to Love Me Anymore - written by his nephew Adam Wright - also on his indie label - and Jay Knowles.

The singer says it's "one of the best heartache songs I've heard in a long time."

Jackson also recorded a song penned by 2001 Star Maker winner Kylie Sackley.

She has also earned healthy royalties from her other hits cut by Faith Hill, LeAnn Rimes and Lee Brice.

Jackson and wife Denise wed in 1979 moved to Nashville several years later, raised three daughters and after 18 years of marriage separated in 1998 at the peak of his career.

They reconciled a few months later and later learned Denise had cancer.

Jackson wrote When I Saw You Leaving for Denise - it's the final track on his new album.

He describes the period after her diagnosis with colorectal cancer - in which she underwent months of radiation and chemotherapy - as a "tough time."

Jackson also wrote Drive for his father Gene after he died.

And after the September 11 terrorist attacks he penned Where Were You When the World Stopped Turning?

CLICK HERE for an Alan Jackson CD review.
CLICK HERE for a Jackson feature in the Diary on October 24, 2010.
TIM CULPEPPER - HAUNTED BY GHOSTS
Alabama honky tonk hero Tim Culpepper hosts a pet ghost on his debut video that we debut on Nu Country.

Veteran DJ and former Nu Country FM production ace, radio trainer and bon vivant Bob Taylor discovered Tim.

The ghost crossed to the other side when he visited Stereo 974 FM music director Taylor at his studio in the killing fields of Brooklyn, lurking near the West Gate Bridge.

Tim is the son of veteran Montgomery country musician Forrest "Curly" Culpepper.

Curly worked the smoky honky tonks of Montgomery in the era when Hank Williams Sr reigned.
So Tim grew up backstage as an infant - during a Hank Jr performance Bocephus's late songwriter-manager, Merle Kilgore, babysat infant Tim.

Tim took up guitar, aged nine, on an over-sized Epiphone, asking his dad for his first lesson.

After finishing school Tim decamped Montgomery for Nashville.

The traditional singer signed with Honkytone Records and is managed by songwriter/producer, Elbert West.

He sang for his supper in the famed honkytonks of lower Broadway and spent two years honing his craft, writing his first album, Pourin' Whiskey On Pain.

The Culpepper penned title track attracted West but his first single was Ghost, propelled by a memorable video.

The singer could be the ghost of the late Keith Whitley but the song's melody fittingly borrows from the Randy Travis hit Digging Up Bones.

More info - timculpeppermusic.com
SERIES #19 PREVIEW
We also feature sneak previews of Series #19 screened over the summer festival season with snippets of new videos by Paul Costa, Adam Brand and Aleyce Simmonds.
WIN CDS ON MEMBERSHIP PAGE
CLICK HERE for our membership page to win CDS and beanies by Zac Brown Band, Tim McGraw, Eric Church, Luke Bryan, Dierks Bentley, Carrie Underwood, Russell Hitchcock, Felicity, Slim Dusty, Keith Urban, Miranda Lambert and more.