DAVE'S DIARY - 19 AUGUST 2012 - CATHERINE BRITT CD REVIEW
BRITT DIGS UP BONES IN ALICE
"You buried my fragile bones underneath the bridge/ you thought noone would ever know/ thought you could get away with blood on your hands/ cos noone cares about Sally Bones."- Sally Bones - Catherine Britt.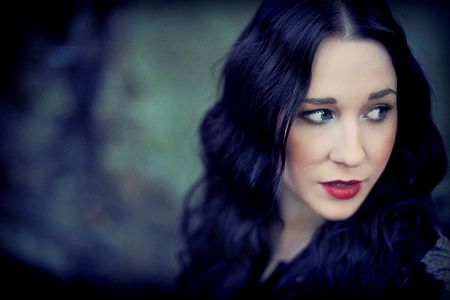 When Novocastrian Catherine Britt cut her fifth album in Austin in the heart of Texas she mined a murder vein from deep in our red heart.

She resurrected the old style murder ballad popularised in the thirties and forties and refined down the years.

Britt's teen tragedy rooted in the tribal tribulations of our outback culture crosses all races, genders and genres.

She reportedly sourced the subject from cousin Bess Nungarrayi Price - a key warrior in her brave battle against child sexual abuse and neglect in Northern Territory Aboriginal communities.

Price has risen above torrents of clichéd criticism from the inner suburban chattering classes who perceive the bush as fly over terrain where they never touch down in fear of spilling their soy latte.

Being at the coalface and picking up the pieces from collateral damage inflicted on families has given Price an insight others would kill for.

And, unfortunately, in Sally Bones the older male character does just that - he lures orphan Sally at 13 into a relationship that culminates with a $2 ring on her 15th birthday and a creek side marriage.

But before his betrothed reaches 16 the husband kills his bride, buries her under a bridge and believes he is home free.

The punchline is delivered with panache - the vanquished victim's spirit haunts her killer in an open-ended finale.

"I should be 16 now, but I'm light as a feather/ I should be 16 now, I'll haunt you forever."

At 27 Britt has developed a song writing maturity reflected widely in her music - especially on this disc.

Hell I was in my mid thirties, toiling for the now defunct Sydney Daily Mirror, when I wrote the song Marion Ain't The Marrying Kind after reading a report in our paper.

It was about a teenage Aboriginal girl who fled to the desert to avoid an arranged marriage.

But I digress - indigenous communities are not the only cultures where arranged marriages lead to disaster.

OUR TOWN
"He sees their face every time he reads the paper/ and he saw the boat that crashed on the evening news/ doesn't like that they live next to his land/ listening to the rumours his hatred grew." - Our Town - Catherine Britt.
So Britt reloads for another social comment Our Town about refugees fleeing arranged marriages, civil wars and murderous regimes in over populated third world dust and bomb bowls.

The singer nails her message by personalising the male lead who urges boat people to pack their bags in his town and boomerang to their land of origin.

It's a familiar tale where fear of the unknown colours the prejudices of prisoners of the siege mentality in our crowded suburbs.

But in Britt's tale the fatherless refugee's family pay a people smuggler and their boat reaches our golden shores with human cargo intact.

And it's in the sanctuary of a small town church the daughter, given the floor by the preacher in the absence of politicians, tells her story.

The congregation is converted and there is a happy sting in the tail of this tale.

A touch idealistic you might think but check your renovations and maybe explore the country of origin of the chappie who toiled on your tiling.

Maybe have a closer look at the escape route of some Olympic medallists and the occasional AFL footy star.
DRINKING AND LEAVING
"Dad's drinking again/ and I don't like the way he gets/ so my brother and I made a lock for my bedroom door/ and that's where I'll be/ til the morning sun will rise again/ and we find dad a-snoring on the kitchen floor." - There's Gotta Be More - Catherine Britt.
Britt primes the pathos pump again in There's Gotta Be More - definitely not inspired by her own family.

Country music flows fast on rivers of royalties from ruptured romances, cheating, drinking and drugging.

But few songs, with the exception of Gretchen Peters' Independence Day, a hit for Martina McBride, explore the pain of children where the mothers of unhappy marriages, disappear.

Britt had a plethora of recent high and low profile cases of abused wives being murdered or, if they are lucky, merely decamping domestic abuse.

But in this song she tells the story from a young daughter's fear of a new stepmother arriving and a fruitless search of their neighbourhood to find her biological mother.

Heavy stuff you might think for a genre where the youngest practitioners milk hedonistic pleasures and positive love songs.
But Britt is in no danger of keeping her powder dry - she personalises the trials of an unwed teenage mother in I'm Your Biggest Fan.
And maybe the yearning for a gal pal from days of yore in A Good Few Years has a meaning beyond the literal.

Well, that's what good country music is designed for - making listeners explore the analysis they may have left behind in English Lit classes in childhood bluestone Borstals.
CHARLESTON ROAD
"Mum yelled at us kids to out our kids away/ play games that your sister can play/ my brothers learned young they had to do it my way/ on Charleston Road." - Charleston Road - Catherine Britt.
Nostalgia is a salient staple of country - especially for those lucky enough to be born in the bush without distraction of TV, computer games, mobile phones and other brain numbing gadgets.

Ferreting, sending mice under hay bales to God without Gram Parsons cut rate cremation, swimming in the river, making and riding billy carts and developing equestrian skills on real horses was a luxury after harvesting.

So were crystal sets, gramophones, party line phones and smoke signals for those who didn't want to share their adolescent frolics with the PMG pimps.
But Britt was born a little later and closer to city limits where she didn't count sheep for sleep but the roar of diesel engines and trucks in a house that Steve built.

Charleston Road is a beatific trip reminiscent of The House That Built Me - Miranda Lambert's CMA award winning hit penned by Allen Shamblin and Tom Douglas.

But this is Newcastle - not Texas - and once again Britt personalises her tune with her own family memories where twin shares came with no real discount.

It's a happier memory than the title track single Always Never Enough.

The female lead's flaxen wings are clipped by an errant lover and has to choose between decamping or finding a new beau to make her ring as belle of the ball all over again.

Britt borrows from her historic mentor - the very late Hank Williams - for the title of her assertive rejection of a previous lover's lies and cheating in Mind Your Own Business.

But it's John - not James Blundell's trombone - that gives the rollicking song a Merle Haggard style Dixieland feel.
THANK GOD THERE IS A TRAIN

"Maybe today I take that train/ far out west until I again feel sane/ raise some cane or drain my veins/ oh thank God there is a train." - Thank God There Is A Train - Catherine Britt-Bill Chambers.
It's a tribute to Britt's newfound confidence after Nashville rejection that she doesn't choose a co-writer until her 11th song Thank God There Is A Train.
Trains may have become a dying breed in the deep south of the U.S.

But train songs are reliable vehicles to drive country messages - with or without passengers.

Here she climbs on board with her embryonic Aussie mentor and co-producer Poppa Bill Chambers who discovered her as a pre-pubescent singer with a taste for old Hank, way beyond her years.
So it's a fitting segue into her duet with legendary Texan born troubadour Guy Clark on his historic tune She Ain't Going Nowhere.

Clark, 70, toured here twice and suffered the loss of revered songwriter- artist wife Susanna at 73 in July.

So this should be solace for Guy with the flame being passed to a new generation.

Ironically, the bonus track All I Recall delves into death but no writing credit is given on the CD.

A limited edition of the disc features five acoustic songs including Sweet Emmylou that earned Britt a 2011 CMA Golden Guitar and second place in a Vanda & Young Songwriting Competition.

Britt recorded most of the album at Cedar Creek studio in Austin with a vast cast.

They include Grammy Award-winning producer-musician Lloyd Maines - dad of Dixie Chicks diva Natalie - guitarist Gurf Morlix, Jimmy LaFave and Carrie Rodriguez and Lucinda Williams on harmony vocals.

Sydney pop singer Tim Rogers also duets on Troubled Man - he plays the remorse driven male lead in a George and Tammy style ballad.

Britt tours nationally with Rogers in spring to break into a broader market - last time this diarist saw Rogers he sent Waifs fans to the bar as support at St Kilda Palais.

Fan of Rogers - not Kenny - include a Melbourne street press columnist who confessed he hadn't paid attention to Britt until he learned Rogers guested on her album.

That's a sad comment on horrific hurdles that pure country artists face in the big smoke where style - not substance - is a bizarre barometer.

CLICK HERE for Tonkgirl's Gig Guide for Britt tour dates.