DAVE'S DIARY - 5 /8 /12 - PREVIEW OF EPISODE 10 - SERIES 18
ZAC BROWN AND SPRING TOURISTS REIGN
Georgian country genre benders Zac Brown Band headlines Nu Country TV this Wednesday - August 8 - at 10 p m on C 31.

The band topped the Billboard all genre Top 200 charts on debut with its huge selling fifth album Uncaged.

Texan troubadour Hayes Carll also returns to the show on the eve of his debut tour that brings him to Gympie Muster and Northcote.

Fellow Texan Miranda Lambert, a guest on the American version of The Voice being repeated on the Nine Network, also returns on a show hosted by Caroline Springs secondary student Tess Seisun.

Another Georgian chart crashing trio Lady Antebellum also showcases its latest video on the eve of its second Australian tour in September.

Grafton raised singer-songwriter Troy Cassar-Daley, one of the local acts filling in for Arkansas born Glen Campbell, showcases his latest video.

Island refugees Camille & Stuie also return to the show that is repeated Thursday - 4.30 pm, Saturday 11.30 pm and Tuesday at 2 am.

We have more good news.

The Nu Country TV show has been added to the C 31 streaming list.

Just follow this link on your computer or mobile phone -
http://www.c31.org.au/program/view/program/nu-country-tv
ZAC BROWN BAND UNCAGED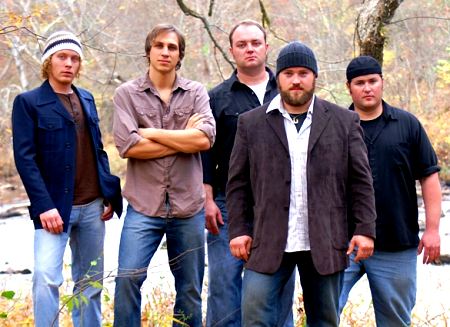 Zac Brown Band proves why it bumped rappers, dance dudes, rockers and other mainstream radio chart chaff from the Billboard all genre top 200 with its fifth album Uncaged.

The album sold 234,000 copies in its week and 78,000 units in its second week.

It returned to the top of the charts with another 48,000 copies sold in its third week.

We feature the sextet's satirical animated video clip for latest single The Wind.

Australian promoters are competing to bring the eclectic, hedonistic band here in 2013 for the lucrative country festival circuit.

Ironically, band boss Brown enjoyed a camping holiday here in his pre-fame era last decade.
The singer now operates his own Southern Ground record label and has a studio in Nashville.

Duet partners include recent Aussie tourists - fellow Georgian superstar Alan Jackson and Alabama born latter day Floridian Jimmy Buffett.

Jackson presented the band with a 1966 Cadillac on stage in Nashville after they won their second Grammy in 2010 for their smash duet #1 hit with him on She's Walking Away.

Now you have a chance to be first on the block with their beanie and CD.

CLICK HERE for our membership page to win Uncaged and a treasured collectors' item Zac Brown Band beanie.

CLICK HERE for a feature on the Zac Brown Band in the Diary on November 2, 2011.
HAYES CARLL HIGH ON BEER CAN HILL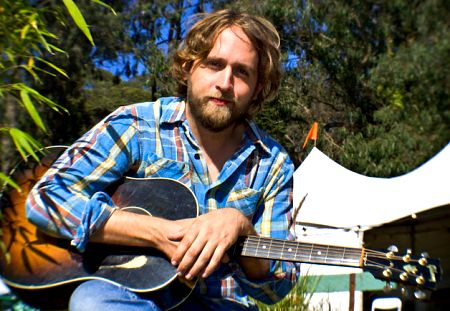 Texan troubadour Hayes Carll and writing partner - former Canadian rodeo rider Corb Lund - both perform at Gympie Muster this month.

But Carll will beat Lund down south when he performs on Beer Can Hill - the inner northern suburb where we arose from the ashes of Nu Country FM.

Hayes and Hunter Valley raised singer-songwriter Kirsty Lee Akers play Northcote Social Club on Saturday August 25.

The singer landed three songs in Tim McGraw-Gwyneth Paltrow movie Country Strong and performs the video for Another Like You on our show.

The love song with military metaphor features grizzled comedian-actor Brett Gelman known for HBO shows Funny Or Die Presents, The Life Of Tim and Eagleheart.

TV host, lawyer, actor and former Bill Clinton political strategist James Carville also appears in the clip with Republican power broker wife Mary Matalin.

Aqua Teen Hunger Force co-creator Dave Willis directed it and co-writer Darrell Scott, Will Kimbrough, Al Perkins and Dan Baird guest on Hayes fourth album KMAG YOYO & Other American Stories.

Carll was inspiration for singer Beau Hutton played by Garrett Hedlund - also in the 2004 McGraw film Friday Night Lights.

Hedlund also played Dean Moriarty in new Jack Kerouac movie On The Road now screening at the Melbourne International Film Festival.

He performed two Carll songs - Hard Out Here and Hide Me Babe - and Hayes sang Take Me Away after being head hunted by Country Strong music director Randall Poster.

Carll now lives in Northwest Austin - the city where he once sold vacuum cleaners - with his wife Jenna and Elijah, their 8-year-old son.

"Kiss My Ass Guys, You're On Your Own is a military acronym," Carll says.

"It's about a young soldier in Afghanistan who has a morphine-induced hallucination about working for the CIA. He gets hit by an IED and stuff goes through his head as he's hanging on. I wrote the music first and then needed something intense to match it, so I thought of blasting through the desert on a Humvee and riding a spaceship on LSD. I didn't set out to write a war or protest song but it kind of came together that way."

CLICK HERE for a Carll feature in the Diary on July 14.
MIRANDA LAMBERT - WITH NO PISTOL

Fellow Texan Miranda Lambert returns to Nu Country with the video for latest single Over You from her fifth album Four The Record.

Miranda wrote it with her Oklahoma born singing spouse Blake Shelton about the tragic death of his brother Richie.

Richie died in a car accident when Blake was just 14.

Miranda, a finalist in the 2003 Nashville Star, has already appeared on the Australian repeat of the U.S. version of The Voice with Shelton.

Shelton, popular judge and mentor, helped convince little mate - expat Australasian superstar Keith Urban - to star on the Australian version.

Miranda, also co-founder of the Pistol Annies with Ashley Monroe and Angaleena Presley - is writing for their second disc and her sixth album.
The trio's song Run Daddy Run is on the movie soundtrack, The Hunger Games: Songs from District 12 and Beyond.

She appeared in an episode of Law & Order: Special Victims Unit this year as an actress seduced by a reality TV show producer.

She also co-hosted The View after the Colorado The Dark Knight Rises movie theatre mass murder.

Prolific Grammy and CMA Award winner Lambert, now 28, wed Blake when she was 27 and live on their ranch at Tishomingo in Oklahoma.

CLICK HERE for a Miranda feature in the Diary on May 5, 2007.
CLICK HERE for a Miranda CD review on January 11, 2010.
LADY ANTEBELLUM DANCING AWAY
Lady Antebellum return to Nu Country with the video for recent single Dancing Away With My Heart.

They trio have won seven Grammies in a short career that began in 2006.

They play two concerts at St Kilda Palais next month to promote chart topping third album Own The Night.

CLICK HERE for a Lady Antebellum CD review in the Diary on June 21, 2010.

TROY CASSAR-DALEY - HOME AGAIN
Prolific Golden Guitarist Troy Cassar-Daley proves spring is on its way by driving a sports car after singing in church on his latest video clip.

Live & Learn is on Troy's eight album Home - recorded in Nashville.

Troy, 44, replaces Glen Campbell on Kenny Rogers Australian tour this month.

The singer's wife Laurel Edwards hosted her 4KQ breakfast show from Nashville while Troy wrote songs and recorded his disc on Music Row.

Troy and Laurel have recovered from the floods that invaded their farm home near the Wivenhoe home.

The couple, son Clay and daughter Gem, also have a home in Brisbane.

CLICK HERE for an exclusive Troy interview in the Diary on February 12.
CAMILLE & STUIE - VAN DIEMENS LAND
Camille and Stuie French return to Nu Country with the video for a song about his late mother.

Beverley Joy raised Stuie and his five siblings at Wynyard on the north west coast of Tasmania.

They also included historic footage of Beverly at their island home.

Camille met Stuie when she came here from the north island of New Zealand in 1999
They also wrote a song about Camille's Samoan granny on their second album Big Days And Little Years.

CLICK HERE for a Camille & Stuie CD review in the Diary on May 27.
WIN CDS ON MEMBERSHIP PAGE
CLICK HERE for our membership page to win CDS by Zac Brown Band, Tim McGraw, Eric Church, Luke Bryan, Carrie Underwood, Dierks Bentley, Russell Hitchcock, Felicity, Taylor Swift, Slim Dusty, Keith Urban, Miranda Lambert and more.