DAVE'S DIARY - 20/2/13 - PREVIEW OF EPISODE 11 - SERIES 19
GRAMMY WINNING GEORGIANS HEADLINE NU COUNTRY TV
Treble Grammy winning Georgian tourists Zac Brown Band headline Nu Country TV this Saturday - February 23 - at 10.30 p m on C 31.

Fellow March visitors Rascal Flatts also appear on the show on the eve of their debut Australian tour.

Former Australian tourists - surfing Californian cowboy Gary Allan and Texan honky tonker Billy Joe Shaver - appear on the show repeated Monday at 2.30 p m and midnight.

Floridian John Anderson and Georgian Kip Moore also return to the program, edited by Blaize Warden and filmed by Laith Graham.

And Londonderry lass Jayne Denham also returns with her video from her third album.
ZAC BROWN HITS TOWN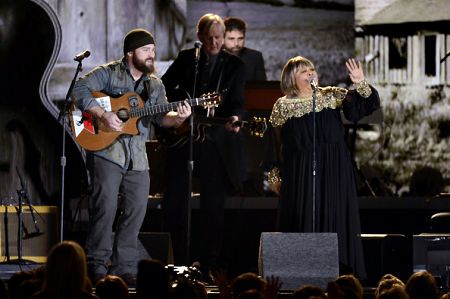 Zac Brown, T Bone Burnett & Mavis Staples
Georgian sextet - Zac Brown Band - performs its new video for Goodbye In Her Eyes from its sixth album Uncaged that won its third Grammy this month.

The band filmed it at a circus with a colourful cast of camels, horses, fire-eaters, jugglers and the tears of a clown when the beauty decamps with her goodbye eyes.

Zac's combo plays the Myer Melbourne Music Bowl with the Jason Mraz Band on March 25, inaugural Deni blues & roots festival, Byron Bay Blues festival and Sydney.

They joined fellow winners Mumford & Sons in a tribute on the 55th Grammys to the late Band drummer-actor Levon Helm who died of cancer in 2012.

The band plans to record with prolific producer T Bone Burnett.

"We're going to release new album this year, a little later in the year," Zac revealed.

"It will be an acoustic record too. We've been hanging out with T Bone Burnett. He's playing in the band as well with us. I've been talking with him too. So hopefully we'll get to do a project with him this year."

Texan Burnett won a previous Grammy for the O Brother, Where Art Thou soundtrack and Oscar for the Crazy Heart movie music.

Zac may expand on the successful folk vibe that scored Mumford & Sons a Grammy.

"I think everything runs in cycles," Zac said at the Grammys after being asked why folk was so popular.

"You go through cycles of having some really not so great things go through and it gets back to being real and back to the roots. It's great to have people who actually play instruments and sing and write their own songs and have real bands and things like that.

It's time for a lot of that to come back around full circle. Mumford & Sons won album of the year and deserve it. They're one of my favourite bands ever. It's great to see that real music is getting spotlight."

CLICK HERE for a Zac Brown CD review in the Diary on August 12, 2012
CLICK HERE for a Zac Brown feature in the Diary on November 2, 2011.
BILLY JOE EXORCISES JOHN ANDERSON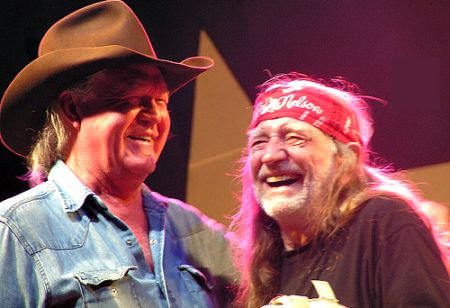 Legendary Texan singer-songwriter Billy Joe Shaver performs a bizarre exorcism on fellow honky tonk hero John Anderson in the video for Get Thee Behind Me Satan.

The video, featuring a vast cast of converts and energised gospel music is on Billy Joe's 20TH album Everybody's Brother.

Shaver, 73, plays a preacher with powerful panoply of healing in the church of his choice in our Behind Bars segment.

He plucks thrice-wed singing and dancing Anderson from the congregation, hauls him up to the pulpit and attempts a complete cure for his sins.

Billy Joe, recovering from a litany of illnesses, injuries and mishaps, beat assault charges in 2010 after he shot Billy Coker outside Papa Joe's Texas Saloon in Lorena, Texas, in March 2007.

Shaver detailed the incident in Wacko From Waco - a song he wrote and recorded with Shotgun Willie Nelson, 79 - on his new Live From Billy Bob's album.

Willie and fellow singing actor-director Robert Duvall attended Shaver's Waco court case as potential character witnesses.

Duvall appeared with Billy Joe in movies The Apostle and Second Hand Lions and sang his song Live Forever in the Crazy Heart movie.

Duvall produced and partner Luciana Pedraza directed 2004 documentary The Portrait Of Billy Joe Shaver.

CLICK HERE for a Billy Joe Shaver feature in the Diary on April 11, 2007.
CLICK HERE for a John Anderson feature in the Diary on December 18, 2012.
GARY ALLAN STORM
Gary Allan performs in the video for his latest #1 hit Every Storm Runs Out Of Rain.

It's from his ninth album Set You Free that topped Billboard all-genre Top 200 chart on debut.

Allan, now 45 and father of six children and frequent Australian tourist knows all about rain and pain.

His third wife Angela committed suicide at their Nashville home just after midnight on October 25, 2004.

Allan found solace in therapeutic songs he wrote and recorded about the tragedy.

But, now eight years down the Lost Highway, he is belatedly on the road to recovery with the most successful album of his career.
CLICK HERE for a CD review and feature in The Diary on February 8.

KIP MOORE BEER MONEY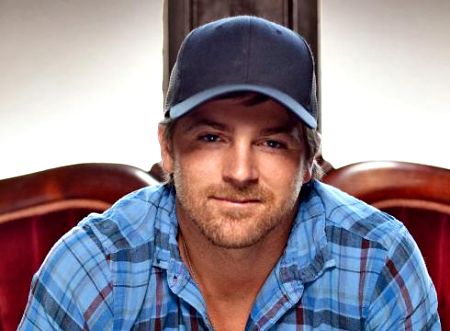 Georgian star Kip Moore working up a thirst in the video for Beer Money from his blue collar job for a little weekend stress relief.

Moore, 32, wrote every song including Beer Money - one of the hits from his big selling debut album Up All Night.

Kip, who went to college in Alabama, explains the song details a major part of his young adulthood and the lives of many people he has known.

"It's a signature thing for small-town America," he says, "and what I think small-town America is, and people working the 9 to 5 jobs saving just enough to kind of escape from those jobs for the weekend. They've got to have their Beer Money to do it. And you want to go out and blow it out and have a good time."

The singer has the right genetics for country music.

His mother is an organist in the Baptist church in his hometown of Tipton, Georgia, and his late father drove a pick-up truck full of rootsy music.

Kip and his father often butted heads, and in an effort to find independence from his family as a teenager, Moore accepted a basketball scholarship at Wallace State, Alabama.

Moore transferred to Georgia's Valdosta State University on a golf scholarship but his growing love of music meant the scholarship didn't carry through to graduation.

He quit golf to play shows and paid his last year of tuition with money he earned singing in clubs.

Moore recently toured with Eric Church on the Blood, Sweat & Beers tour and joins Toby Keith on his Hammer Down tour in June.

CLICK HERE for a Moore feature in the Diary.

RASCAL FLATTS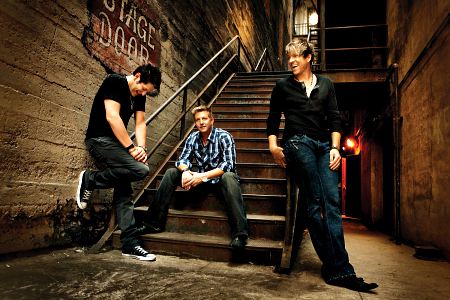 Chart topping country band Rascal Flatts is touring here with young stars The Band Perry in March.

The trio wins back the girl in the video for their song Come Wake Me Up from its eighth album Changed.

Rascal Flatts plays St Kilda Palais with Band Perry on Friday March 15 before the CMC Rocks The Hunter festival from March 16-18.

The band, celebrating 13 years recording, joined Miley Cyrus in her Hannah Montana movie on Backwards and Bless This Broken Road.

They also appeared on top rating TV series CSI - set in the Nevada gambling nirvana.

The plot for the episode Unshockable on March 4, 2010, involved a band member injured onstage and other members as suspects.

Fellow country star Taylor Swift's acting debut was also on CSI - as a murdered teen.

Rascal Flatts moved to Big Machine Records - also home of Swift - after Disney closed its previous label, Lyric Street Records.

Rascal Flatts partners Jay DeMarcus, Gary LeVox and Joe Don Rooney were with the label for more than a decade.

Oklahoma born Rooney is husband of 2005 Playmate of Year Tiffany Fallon whom he wed in Cabo San Lucas, Mexico in April of 2006.

Florida born Fallon - Miss Georgia of 2001 - played a femme fatale in Oklahoma star Toby Keith's video Who's Your Daddy?

Further info - http://www.rascalflatts.com/

JAYNE DENHAM FINDS SHELTER
Jayne Denham escapes the storms of life with a blazing fire and a roo on the couch in the video for her new song Shelter.

Jayne won back the love of her man and her new best friend - The Roo - in the song that also highlighted hardships of life on the land.

It's on the Londonderry singer's third album Renegade.

Jayne won a wide Victorian following during her performances at the Bunyip, Red Hill and Whittlesea Country Music festivals.

CLICK HERE for a Jayne CD review in the Diary on August 17, 2009.
GARY ALLAN CD PRIZES
California singing cowboy singer Gary Allan debuted at #1 on the Billboard all-genre Top 200 chart with his ninth album Set You Free.

We have more exciting news - you can win this acclaimed CD by becoming a member of Nu Country TV or renewing your membership.

CLICK HERE for our membership page to win Set You Free.
LADY ANTEBELLUM DVD PRIZES
We have copies of the hot new DVD by recent Grammy Award winners and Australian tourists Lady Antebellum for new members and renewing members of Nu Country.

The 18-track Own The Night World Tour DVD has five bonus songs with exclusive version of Black Water featuring Darius Rucker and Thompson Square.

There's also intimate backstage footage of the band, road crew and fans on a tour that included two concerts at the famed St Kilda Palais.

The 124-minute DVD features them performing many hits live in Little Rock, Arkansas, and documentary footage of band members and song sources.

Click Here for our membership page for details of all prizes.