DAVE'S DIARY - 8/11/2021 - PREVIEW OF EPISODE 11 - SERIES 49
LOGAN MIZE HEADLINES NU COUNTRY TV
Kansas singer-songwriter Logan Mize headlines Nu Country TV on Saturday November 13 at 9.30 pm with a George Strait homage
Texan icon Strait and fellow Georgian born star Alan Jackson return to the show hosted by our multi-talented lockdown host-producer-editor Laith Graham.
Georgians Kip Moore, Blackberry Smoke , Warren Haynes and Arkansas outlaw Ashley McBryde appear in Behind Bars on the program repeated Wednesday at 11.30 pm.
Kentuckian Carly Pearce and Van Diemen's Land band The Wolfe Brothers also boomerang this week.
Nu Country TV is a highlight of C 31 streaming list on Digital 44.
Further info - https://www.c31.org.au/
WHY LOGAN MIZE LOVES GEORGE STRAIT SONGS
Kansas singer-songwriter Logan Mize opens our show with his homage to Texan George Strait.
The Clearwater singer, 36, sings of his rural roots and mentors in a paddock near his hometown Prairieville.
Mize and his band performed as harvesters worked in nearby paddocks near huge wheat silos.
Logan 's evocative video for George Strait Songs is on his fifth album Welcome To Prairieville.
He wrote it with fellow Kansas singer-songwriter Blake Chaffin.
"My buddy Blake Chaffin and I have been writing together for several years. Early on in our careers, we came up with this concept where we'd basically write songs about an imaginary place that we came to know as Prairieville," Mize revealed.
"Growing up in middle-of-nowhere towns, we took all the characters we've encountered over the years, stories that stood out to us and just our life experiences overall, and from there, we painted our own versions into this tiny town. When it's all said and done, it isn't exactly a place you can pinpoint on a map, but I like to think it's a representation of all the one-stoplight towns across the nation. At the very least, we've all driven through a Prairieville."
Mize wrote eight songs with Chaffin who penned new single I Need Mike .
Further info - https://www.loganmize.com/
STRAIT AND JACKSON IN AMARILLO BY MORNING
South Texas singer-rancher George Strait and Georgian superstar Alan Jackson showcase one of Strait's big hits live.
They perform Amarillo By Morning on July 4 to 104,000 fans at A & T stadium in Arlington , Texas - also home arena for the Dallas Cowboys.
George, 69, and Alan, 62, proved why they play full houses on one of Strait's 60 Number one hits and his 33 albums.
Amarillo By Morning was a huge hit on Strait's 1982 album Strait From The Heart.
Fellow Texan singer-songwriter Terry Stafford wrote it after he drove home to Amarillo after playing a 1973 San Antonio rodeo.
Strait appeared on Nu Country with I Cross My Heart - second single on his 30th album Honky Tonk Time Machine - his 27th #1 LP.
He also appeared promoting his brand of Tequila launched at Gillette stadium - home of the New England Patriots.
Strait markets his Tequila as Codigo - it was first video from his Honky Tonk Time Machine.
Strait wrote eight songs on it and received the Nashville International Songwriter Keystone Award at Ryman Auditorium.
George has never toured here but our diarist interviewed him at the 1983 Aqua Festival in Austin , Texas .
CLICK HERE for an exclusive Strait interview in the Diary on November 16, 2011.
CLICK HERE for an Alan Jackson feature in The Diary on June 7, 2021.
KIP MOORE AND ASHLEY MCBRYDE LIVE IN BEHIND BARS
Georgian singer-songwriter Kip Moore and Arkansas nouveau outlaw Ashley McBryde return live to Behind Bars.
Kip, 41, joined Ashley on stage at famed Ryman in Nashville for Jani Blue.
Moore and Ashley both toured Australia before Kip released the deluxe version of his fourth album Wild World.
Kip played 2018 CMC Rocks Queensland festival and Melbourne Forum with Lee Brice and Charlie Worsham.
Moore, one of six children, debuted at Snowy Mountains country festival in Thredbo and CMC Rocks Queensland in 2016.
He also produced 33 minute documentary The Journey To Slowheart .
Ashley, now 37, toured in 2019 with North Carolina chart topper Luke Combs and played St Kilda Palais and CMC Rocks Queensland festival.
Ashley is one of eight children of a Mammoth Springs farmer preacher and rides in slipstream of Ray Wylie Hubbard, David Allan Coe and late Texans Townes Van Zandt and Guy Clark.
Her 2006 debut EP preceded four indie albums and two albums produced by Jay Joyce
Ashley's sixth album Never Will followed Girl Going Nowhere .
CLICK HERE for Ashley's concert review in The Diary on March 13, 2019.
CLICK HERE for a Kip Moore Slowheart feature in the Diary on April 16, 2018.
WARREN HAYNES AND BLACKBERRY SMOKE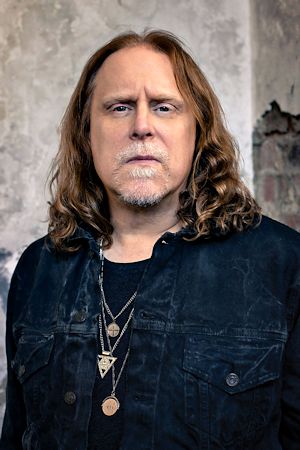 Georgian band Blackberry Smoke and Warren Haynes return to Behind Bars live in Dave Cobb's studio.
They teamed with North Carolina guitar slinger Haynes, 61, who has six solo albums.
Haynes recorded more than 30 albums with Allman Brothers and Govt Mule.
All Rise Again is on Blackberry Smoke's ninth album You Hear Georgia.
The band was discovered by fellow home state icons the Zac Brown Band before their 20 years in the saddle.
They have a deal with Ole Smoky Tennessee Moonshine - Tennessee 's first legal moonshine.
Their album-DVD set Blackberry Smoke Homecoming: Live in Atlanta, features 18 songs on two CDs or three LPs, with special-edition colored vinyl disc.
Blackberry Smoke also appears in acclaimed Paramount TV Series Yellowstone.
We featured their videos One Horse Town , Shaking Hands With The Holy Ghost, Sunrise In Texas and Too High.
Haynes explained the embryo of sixth solo album Ashes & Dust on a previous Nu Country show.
He performed live in concert at the White House during Barack Obama's reign.
Haynes upstaged Willie Nelson and singing Texan singing crime novelist Kinky Friedman - White House guests during reigns of Jimmy Carter, George W Bush and Bill Clinton.
Warren toured here four times with Govt. Mule and his Warren Haynes band.
He was a guitarist in former convict and outlaw country singer David Allan Coe's band at the 1983 Willie Nelson July 4 picnic in Atlanta when this diarist first saw him perform.
CLICK HERE for our exclusive interview with Haynes in the Diary on August 17, 2015.
Further info - http://www.blackberrysmoke.com/
CARLY PEARCE LORETTA LYNN HOMAGE
Kentucky singer-songwriter Carly Pearce returns with her evocative homage to fellow Kentucky born belle Loretta Lynn who is still recording aged 89.
Loretta is a year older than singing Texan actor-songwriter Willie Nelson, 88, who is also still recording, performing and touring.
Carly, 31, was inspired by duet partner Patty Loveless - another Kentucky coalminer's daughter and singer.
Dear Miss-Loretta is on Carly's third album 29: Written In Stone that features 15 Carly originals .
"To hear Patty Loveless sing your words there's no way to describe that sensation," Pearce revealed of the song she wrote with Brandy Clark and Shane McAnally.
"Her voice is Appalachia those mountains and hollers are country music. To think a year ago I was asking myself, 'what would Patty Loveless do?' thinking about all her songs, how smart and sassy she always was and now she's on one of mine."
Carly wed Florida singer Michael Ray on October 6, 2019, on a Nashville farm but divorced him after eight months of marriage.
She hails from Taylor Hill, fronted bluegrass bands from age of 11, played prison concerts at 14 and moved to Dollywood at Pigeon Forge for a music residency at 16.
Carly appeared on Nu Country with Lee Brice on I Hope You Are Happy Now on her second album released on Valentines' Day, 2020.
She dedicated her previous album to her late producer Busbee who died at 43 on September 29, 2019, after a battle with glioblastoma.
Carly appeared on Nu Country with Hide The Wine and Every Little Thing and West Texan Josh Abbott with Wasn't That Drunk from Josh's fourth album Front Row Seat.
Further info - https://www.carlypearce.com/home
WOLFE BROTHERS AND LOCASH
Van Diemen's Land band the Wolfe Brothers return to Nu Country with U.S duo LoCash.
Nick and Tom Wolfe may have been in isolation but were not low on cash as they wrote songs and recorded during the pandemic.
They perform Starting Something from their fifth album Kids On Cassette.
It's their 15th No 1 single and likely to win Golden Guitars at the 50th Tamworth Country Music Festival in January.
They recorded their Kids On Cassette album in Tom's home studio at their 120 year-old Fairy Glen berry farm near Neika in the deep south of Tasmania.
Nick and Tom have since released a video for the album title track.
CLICK HERE for our Wolfe Brothers interview in The Diary on June 4, 2018.
WIN WAYLON, GEORGE JONES AND HIGHWAYMEN
George Jones, Waylon Jennings, Merle Haggard and Willie Nelson were among country historian Barbara Dowling's favourite Texans.
You can win Waylon, Highwaymen , Merle and George discs donated by Barbara who died at 77 in December by becoming a Nu Country TV member or renewing your membership.
She co-hosted Long In The Saddle in our Nu Country FM era and was pioneer Australian and Victorian country music awards judge.
Barbara was admired for rising above losing her sight as a young woman and her country passion with annual trips to Waylon's birthplace in Littlefield, West Texas.
Waylon died at 64 on February 13, 2002, and is survived by singing spouse Jessi, now 78, and son Shooter, 42.
WIN KEITH URBAN CDS ALSO
We have expatriate Australasian superstar Keith Urban's chart topping 12th album The Speed Of Now - Part 1.
Also BR5-49 CD Big Backyard Beat Show and Billy Ray Cyrus's historic 1992 album Some Gave All that features Achy Breaky Heart.
Join Watling & Bates as members and win their 13 track CD Small Town Tales.
We have other CDS by major artists you can win by becoming a Nu Country TV member or renewing your membership.
They include Brad Paisley, Carrie Underwood, Eric Church, Kip Moore and late larrikin legend A.P. Johnson.
CLICK HERE for our Membership Page for details.