DAVE'S DIARY - 12 JULY 2021 - PREVIEW OF EPISODE 8 - SERIES 48
RODNEY CROWELL HEADLINES NU COUNTRY TV
Texan singer-songwriter Rodney Crowell headlines Nu Country TV on Saturday July 31 at 9.30 pm on Channel 31/Digital 44
Georgian star Alan Jackson and Mississippi minstrels Charlie Worsham return to the show hosted by Mid Pacific Bob Olson and repeated Wednesday at 11.30 pm.
Gippsland dairy farmer's son and Hawthorn school teacher Michael Waugh boomerangs to the program edited by multi-talented lockdown producer Laith Graham.
Merri Creek Tavern publican Michael Thomas and Golden Guitarists Felicity Urquhart and new partner Josh Cunningham also re-appear this week.
Nu Country TV is a highlight of C 31 streaming list on Digital 44.
Further info - https://www.c31.org.au/
MASKED BAND IN CROWELL TEXAS TRIAGE
Texan Rodney Crowell performs live in the studio with a masked band in an emotional plea for better times in his latest video.
Crowell, now 70, toured here with Emmylou Harris in 2015 and was married to fellow singer-songwriter Rosanne Cash from 1979-1992.
They have three daughters and Crowell has another daughter from his first marriage to Martha Watts in 1975.
Rodney later married fellow singer and actor Claudia Church, now 59, in 1998 and produced her self-titled debut CD after she appeared in his videos.
During a brief break-up, Crowell wrote Please Remember Me - a hit for Tim McGraw.
He also wrote Making Memories of Us for Claudia as a Valentine's Day gift - it was a major smash for expat Australasian star Keith Urban.
His new hit Something Has To Change is on his 22nd album Triage that comes out on July 23.
"Near the end of 2018, I began scribbling the first few lines that would become songs on yet another album," Crowell revealed.
"With monotheism, climate change and cultural divide foremost on my mind, adequately framing the healing power of Universal Love became my primary goal. I'd learned from experience that writing and recording songs with the desire to make a difference, be it small or large, in an increasingly complex world is a tricky business. Steering clear of self-importance while, at the same time, believing deeply in what one has to say, calls for striking a near perfect balance. With Irish poet/playwright Samuel Beckett's sobering mantra 'fail better' planted firmly in mind, I called producer Dan Knobler for help recording the songs."
CLICK HERE for a Rodney Crowell-Emmylou Harris CD review in The Diary on June 16, 2015.
ALAN JACKSON MATERNAL HOMAGE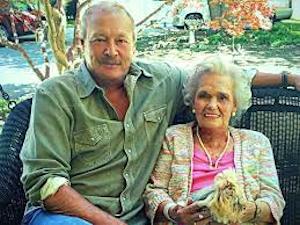 Georgian singer-songwriter Alan Jackson, now 62, returns with a passionate paean for his late mother Ruth who died at 86 in 2017.
Ruth passed away in the home where she lived for 70 years and reads from the bible in the song Where Her Heart Has Always Been from Jackson 's 25 th album Where Have You Gone.
Alan performed the song at his mother's funeral and included her in his song - among the highlights of his 15 originals on his 21-track album.
Jackson was a major mentor for Hawthorn star Jarman Impey who learned to play didgeridoo and guitar listening to the music of Alan and the late Charley Pride around campfires.
Alan exuded passion for true country when I first interviewed him on a 1988 bus trip to a Vern Gosdin concert in civil war town Franklin, south of Nashville , when he was managed by expat Kiwi Barry Coburn.
CLICK HERE for influence of Jackson and other country stars on AFL players in our Where Have You Gone feature in the Diary.
CLICK HERE for an Alan Jackson CD feature in the Diary on August 25, 2012.
CLICK HERE for another Jackson interview in The Diary on October 24, 2010.
MICHAEL WAUGH FLYING FROM GIPPSLAND TO HAWTHORN
Gippsland dairy farmer's son and Hawthorn media teacher Michael Waugh creates a flying bike in his return.
The Scotch College house master recalled childhood visits to the big smoke with a young brother when their mum took them to Myers and movies at the Forum in the CBD.
Waugh, now 50, revisits movie character ET and director Stephen Spielberg in his video for Flying from his fourth album The Cast that comes out on August 27.
Sadly, Michael's mum and dad both died last year.
Waugh rides his bike from Scotch College in Hawthorn through the suburbs to the city to keep fit and research song sources.
CLICK HERE for Waugh's The Weir CD feature in The Diary on September 30, 2019.
CHARLIE WORSHAM BELIEVES IN LOVE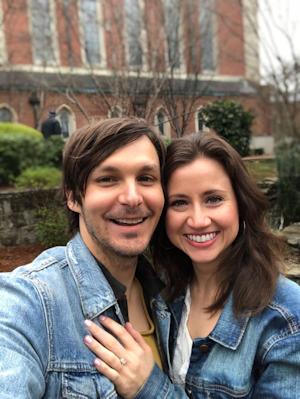 Mississippi Minstrel Charlie Worsham performed at the Forum long after the Waugh family on his 2018 tour with Georgian Kip Moore and South Carolina born Lee Brice.
They also played the Way Out West festival at the Waltzing Matilda Centre in Winton , Queensland.
Charlie, now 36, also appeared in the TV show Bones in his multi-media career that included stints with Old Crow Medicine Show.
This week he performs in his video for Believe In Love that is on his third album due out this year.
Worsham recently appeared on Nu Country in his Fist Through This Town video.
Charlie emerged as mandolinist-singer in embryonic band King Billy who cut an EP in 2010.
CLICK HERE for our interview with Charlie in The Diary on July 16, 2018.
MICHAEL THOMAS CAPTAIN COLLINGWOOD
Weddings Parties Anything founder Michael Thomas and his Roving Commission are animated in their new video Captain Collingwood.
The Gippsland born latter day Merri Creek Tavern host filmed it before Nathan Buckley and Eddie McGuire walked the plank at Collingwood.
Long time Collingwood captain Scott Pendlebury did not fuel the song penned by Thomas's fellow Weddings veteran Peter Lawler.
Captain Collingwood is on Thomas's second lockdown album City 's Calling Me he described as "a guided tour through 'the city of the heart",
It features revamped old favourites and new songs from Mick's catalogue and friends Sally Kimber, Van Walker, and Charles Jenkins
The video was made by local animator Nathan Armstrong and features Brooke Russell who sings on the track and has just decamped the group.
Her replacement is another Brooke - Melbourne singer-songwriter Brooke Taylor, who released debut solo album entitled It's the Little Things last year.
Mick has known Brooke for 15 years and said: "we always said this band was going to be like the Grandfather's Axe and so it continues. As with every line-up this may just be the one."
City's Calling Me features Brian Nankervis in cameos including previous video Keeping The Cannons Clean filmed live on the mean streets of Beer Can Hill - locale of our burnt-out Nu Country FM studio that went to God on June 26, 2000.
The album features The Suburbs In Between poem by octogenarian Melbourne Grammar icon Barry Humphries and read by Nankervis with musical backing from Mick and band.
Multi-media SBS RocKwiz show co-host Brian shares hosting duties on ABC radio show Friday Revue with Jacinta Parsons .
Nankervis, a former Wesley College primary teacher, is also a successful script writer and charity concert benefactor.
CLICK HERE for a Thomas feature in the Diary on June 3, 2012
NEW SEASONS OF ROMANCE FOR FELICITY AND JOSH
Felicity Urquhart and Waifs co-founder Josh Cunningham return with their new Seasons video from their duets disc The Song Club , released on May 7.
The singer-songwriter found solace with divorcee Josh after the death of singing spouse Glen Hannah in 2019.
Felicity, now 45 and mother of two daughters, rebounded from the suicide of Glen on May 28, 2019, to win six Golden Guitars in 2020 for seventh solo album Frozen Rabbit.
The revered former host of ABC Radio show Saturday Night Country , Sydney Weekender presenter on Seven Network and one time Nu Country TV host, is a prolific songwriter.
Josh co-founded award winning West Australian trio The Waifs with Vikki Thorn and Donna Simpson in 1992.
Felicity met Josh through the online Song Club where artists share songwriting and recording by email.
Josh suffered divorce from his former wife in 2019 and met Felicity at her Avoca Beach home on the NSW Central Coast over a cup of tea.
This tea coupling inspired their album that features eight Cunningham originals, two co-writes and Felicity solo original Hopeless And Good .
Josh and Felicity are now on a 17 date national tour.
CLICK HERE for Felicity's Frozen Rabbit CD feature in the Diary on April 29, 2019.
CLICK HERE for an historic Waifs interview in the Diary on March 31, 2004.
WIN WAYLON, GEORGE JONES AND HIGHWAYMEN
George Jones, Waylon Jennings and Willie Nelson were among country historian Barbara Dowling's favourite Texans.
You can win Waylon Jennings, Highwaymen , Merle Haggard and George Jones discs donated by Barbara who died at 77 in December by becoming a Nu Country TV member or renewing your membership.
She co-hosted Long In The Saddle in our Nu Country FM era and was pioneer Australian and Victorian country music awards judge.
Barbara was admired for rising above losing her sight as a young woman and her country passion with annual trips to Waylon's birthplace in Littlefield, West Texas.
Waylon died at 64 on February 13, 2002, and is survived by singing spouse Jessi, now 77, and son Shooter, 41.
WIN KEITH URBAN CDS ALSO
We have expatriate Australasian superstar Keith Urban's chart topping 12th album The Speed Of Now - Part 1.
Also BR5-49 CD Big Backyard Beat Show and Billy Ray Cyrus's historic 1992 album Some Gave All that features his Achy Breaky Heart hit.
Join Watling & Bates as members and win their 13 track CD Small Town Tales.
We have other CDS by major artists you can win by becoming a Nu Country TV member or renewing your membership.
They include Brad Paisley, Carrie Underwood, Eric Church, Kip Moore and late larrikin legend A.P. Johnson.
CLICK HERE for our Membership Page for details.