DAVE'S DIARY - 27/12/12 - PREVIEW OF EPISODE 3 - SERIES 19
SHOTGUN WILLIE BEHIND BARS

Shotgun Willie Nelson and Austin western swing band Asleep At The Wheel headline Nu Country TV this Saturday - December 29 - at 10.30 pm on C 31.

The Texan trailblazers appear in our popular Behind Bars live concert and historic videos segment in a show edited by Blaize Warden.

Novocastrian Catherine Britt also returns to the show with her Golden Guitar nominated video from her acclaimed fifth album Always Never Enough.

Mt Barker raised Kristy Cox debuts on the show, repeated Monday 2.30 pm and midnight and Thursday at midnight, on the eve of her Red Hill country festival gig.

Southern NSW tablelands cattle farmer Roo Arcus also debuts with the video for the title track of his second album This Here Cowboy.

And prolific singer-songwriter Matraca Berg returns with some high profile pals on an historic hit from our radio era in the nineties.
WILLIE & THE WHEEL ROLL ON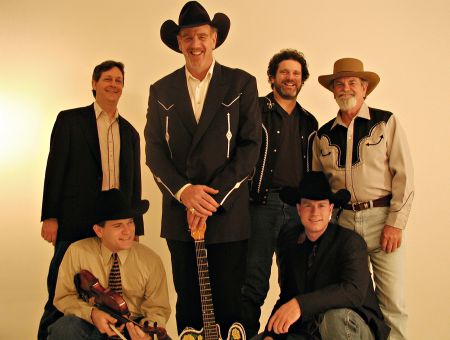 illie Nelson turns 80 in April but shows no signs of slowing with a new book and batch of CDS.

We feature Willie & Asleep At The Wheel performing in the behind the scenes video for Hesitation Blues from their 2009 his album Willie & The Wheel.

The song is a traditional tune re-arranged by Wheel leader Ray Benson - the album is on his Bismeaux Records in Austin.

The performers took viewers on their Lost Highway from the Lone Star state to San Francisco.

Asleep At The Wheel has long kept alive the spirit of late Texan western swing king Bob Wills.

They performed in their video for the historic Wills hit Cherokee Maiden.

It was on Ride With Bob - the 1999 Wheel tribute disc to Wills.

Wills, born in Limestone Country, Texas, died in Fort Worth at the age of 70 on May 13, 1975.

Ray, Willie, Merle Haggard, Lyle Lovett, Dixie Chicks, Reba McEntire, Vince Gill, Mark Chesnutt, Clint Black, Steve Wariner, Johnny Gimble, Tracy Byrd, Lee Ann Womack, Clay Walker and recent tourist Dwight Yoakam were all in the video and on the album.

Then in 2005 Benson and Texas-born screenwriter Anne Rapp wrote A Ride With Bob: The Bob Wills Musical - a quasi-fictional account of Wills' life that features 15 of his songs performed by Asleep at the Wheel.

Benson plays Ray Benson - a burned-out, road-weary Western Swing musician who rediscovers his mojo after encountering a tour-bus driver who just happens to be the ghost of Bob Wills.

CLICK HERE for a Willie and Asleep At The Wheel feature in the Diary on July 4, 2009.
TRUE BRITT ON CHILDHOOD ROAD
Catherine Britt, a seven-time finalist in the 41st Australian Country Music Golden Guitar Awards in January returns to the show with a trip down memory lane.

Britt, now 27, returns to Charleston Road - the suburban Newcastle street where she grew up with her siblings.

That was before she spent five years working and recording across the sea in Nashville.

She produced her fifth album Always Never Enough with South Australia raised mentor Bill Chambers.

Bill also produced her debut CD Dusty Smiles & Heartbreak Cures and co-produced one of her Nashville albums with Keith Stegall.

Stegall, a prolific songwriter, produced huge selling albums with stone country singers Alan Jackson and John Anderson and Grammy winning Georgian Zac Brown Band.

CLICK HERE for a Britt feature from the Diary on August 19, 2012.
KRISTY COX - RED HILL BOUND
Kristy Cox grew up at Mt Barker near Adelaide - closer to Beccy Cole's roots than the Chambers clan Southend coastal town.

But the singer, like Britt, travelled to Nashville where she cut her third album Miles & Timezones.

Cox performed showcases in Music City in an eight-week visit before an Australian tour with Aleyce Simmonds.

She wrote the title track - illustrated by her new video clip - with Bendigo bluegrass ace Lachie Davidson.

Lachie and brother Hamish, born at Yinnar in Gippsland, are frequent Nashville visitors when not on the local road or delivering chiropractic treatment in their adoptive home city.
The song is dual finalist in best new talent and alternative country album Golden Guitars at the 41st Australian Country Music Awards in Tamworth in January.
It follows her journeys to recording and performing in Nashville with prolific producer-writer Jerry Salley.

Salley - a frequent Tamworth visitor and co-writer with Australian artists - also produced Cox debut CD Breaking New Ground.

Expat Quorn born South Australian Kym Warner of Greencards fame plays on Cox's new CD.

Salley also hired Music City bluegrass session serfs diverse as Bryan Sutton, Randy Kohrs, Andy Leftwich, Alecia Nugent, Cody Colby and Scott Vestal for her albums.

Catch her at Red Hill Country fest Sunday January 13 with Adam Harvey, Paul Costa and many more.

Further info - www.kristycox.com
ARCUS - NO ROO IN THE STEW
Goulburn cattle farmer Roo Arcus performs in the video for the title track of his second album This Here Cowboy.

Roo, now 40, had two Golden Guitar nominations in 2001 for debut album Station Boy.

But he took a 10-year break when his mum died of leukemia and drought decimated their family farm near Goulburn.

He wrote five songs for his new album produced by Rod McCormack.

Roo inhabits the traditional country sound of South Texas rancher George Strait.

CLICK HERE for a Roo feature from the Diary on September 23, 2012.
MATRACA BERG - BACK IN THE SADDLE
Tennessean Matraca Berg has been riding high in the saddle since writing her first hit at 18.
Faking Love - penned with Bobby Braddock - charted for T.G Sheppard and Karen Brooks.

We feature Matraca and chart topping peers in the comedic video for nineties hit Back In The Saddle Again.

The prolific writer penned You And Tequila - a #1 hit for Tennessee superstar Kenny Chesney and Grace Potter - with fellow singer Deana Carter.

Matraca also wrote Strawberry Wine for recent divorcee Carter, now 46, who played the 2010 CMC Rocks The Snowys festival at Thredbo.

Other credits include Dixie Chicks' hit If I Fall You're Going Down With Me, Faith Hill You're Still Here, Patty Loveless You Can Feel Bad, Martina McBride Wild Angels, Reba McEntire The Last One to Know, Randy Travis Mining for Coal, Keith Urban Nobody Drinks Alone and Trisha Yearwood XXX's and OOO's. An American Girl and Wrong Side of Memphis and Suzy Bogguss Hey Cinderella.

Matraca is also the daughter of late session singer Icie Berg & wife of Nitty Gritty Dirt Band co-founder Jeff Hanna.

CLICK HERE for a feature on Matraca in the Diary.

LADY ANTEBELLUM DVD PRIZES
We have copies of the hot new DVD by recent Grammy Award winners and Australian tourists Lady Antebellum for new members and renewing members of Nu Country.

The 18-track Own The Night World Tour DVD has five bonus songs with exclusive version of Black Water featuring Darius Rucker and Thompson Square.

There's also intimate backstage footage of the band, road crew and fans on a tour that included two concerts at the famed St Kilda Palais.

The 124-minute DVD features the band performing its many hits live in Little Rock, Arkansas, and documentary footage of band members and song sources.

Click Here for our membership page for details of all prizes.