DAVE'S DIARY - 7/2/10 - PREVIEW OF EPISODE 10 - SERIES 15
GEORGIA ON NU COUNTRY MINDS
Georgian chart toppers Zac Brown and Sugarland headline Nu Country TV this Saturday - February 12 - on C 31 at 9.30 pm.

Grafton raised trio The McClymonts and Gippsland born belle Tracy Killeen also return to the show that is repeated Tuesday at 4.30 p m.

And Beccy Cole, whose singer mum Carole still calls South Australia home, showcases her revamp of a Dolly Parton hit.

The late great Keith Whitley - one of Tennessee fireball Lorrie Morgan's six ex-husbands - performs one of his classic videos from his short but brilliant career.

Nu Country TV is also online at the C 31 web page.

SUGARLAND STUCK IN PLATINUM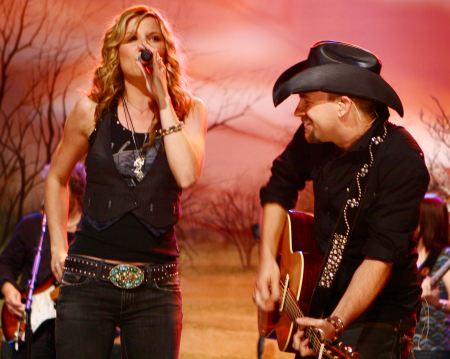 Georgian duo Sugarland celebrates platinum sales of fifth album The Incredible Machine by performing the video for recent hit Stuck On You.

The song's reggae rhythms are akin to eclectic music of fellow Georgians - Zac Brown Band - also on Nu Country this week.

Singer Jennifer Nettles frocks up in a bright green leotard for her dance routine and kidnapping in the video.

It's one of the duo's two nominations in the 46th Academy of Country Music Awards in April.

The Incredible Machine sales of one million units in four months lift the band's career sales to nine million.

The duo packed Northcote Social Club on its brief 2009 sojourn here and launches its Incredible Machine tour in Houston on March 3 and ends in hometown Atlanta on October 22.

Nettles and Kristian Bush no longer share fruits of their labour with co-founder Kristen Hall.

Hall, a singer-songwriter, scored settlement from her former bandmates after suing for profits she said she was owed after she left.

Kirsten founded Sugarland with Bush in 2002 and said she served as the band's manager when it started and had used her own credit cards to help cover its expenses.

Hall left in 2005 to go solo and sought more a third of the band's profits.

Bush and Nettles said they had no profit-sharing agreement with Hall, who, they said, left them with debts of nearly $100,000.

A judge in the United States District Court in Atlanta signed an order in November saying the two sides had reached a settlement.

Terms were not disclosed.

CLICK HERE for a Sugarland feature interview in the Diary on March 3, 2008.
ZAC BROWN ON THE ROAD AGAIN
The Zac Brown Band trumped fellow Georgians Sugarland with five nominations in the ACM awards.

One of those is for As She's Walking Away - their duet with fellow Georgian superstar Alan Jackson, touring here in March with Texan Miranda Lambert, who scored seven nominations.

Sadly Zac Brown's fifth album You Get What You Give is not released here.

So we revert to a video clip of Whatever It Is from their fourth album The Foundation.

Maybe the new disc will escape in time for their planned tour here later this year.

Zac may need the loot - he and wife Shelly welcomed a fourth daughter Joni earlier this month in Atlanta.
Click Here for a Zac Brown CD review on August 9, 2010
THE MCCLYMONTS HEARTS ON FIRE
Grafton-born trio The McClymonts return to Nu Country with their video for Hearts On Fire.

It's a fitting prelude to their CMC Rocks The Hunter festival gig with Jackson, Texans Lambert and Jack Ingram, Joe Nichols, Buxton Hughes, O'Shea and many more.

The trio made the most of their U.S. record deal by extensive touring of the biggest country market last year.

It's a smart move with mentors The Dixie Chicks in hiatus as Courtyard Hounds pick up the slack.

Keith Urban, touring here with Lady Antebellum in April, kicked down Music Row doors for fellow expats Jedd Hughes, Greencards, Sherrie Austin, Jamie O'Neal, Adam Brand, songwriter Kylie Sackley, producer Mark Moffatt and his Fawkner raised studio belle Jasmine Rae.

Click Here for a McClymonts feature in the Diary on January 25, 2010.

TRACY KILLEEN - METROSEXUAL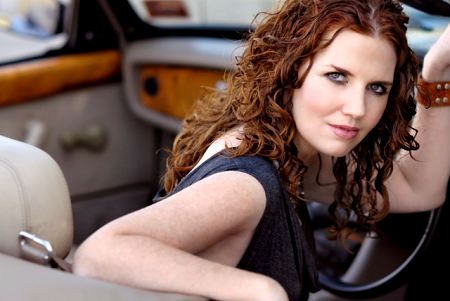 Gippsland refugee Tracy Lee Killeen returns to Nu Country with a humorous video for latest single Metrosexual Craze.

The singer, who first graced radio in the duo Sweeney Killeen, spoofs speed dating.

It's not clear how many of her teenage Gippsland dates applied lippie, waxed their backs and wore nice scarves in their tractor and ute era.

The song is on Tracy's second indie solo album Driver's Seat.

Killeen won 1998 Gippsland Singer of Year and debuted with Ophelia's Charm for ABC disc The Open Road - Undiscovered Country.

She was a 1999 Tamworth Starmaker finalist, graduating from Australian College of Country Music where she met Kiwi singer Nicky Sweeney.

They teamed as Sweeney Killeen and scored airplay on Nu Country FM, ABC and community radio for an EP and singles.

Sweeney returned to New Zealand in 2006 and Tracy cut her 2007 album with former Bushwackers member Roger Corbett who also produced the duo's music.

She appeared in Nashville on the 2008 Aussie showcase and TV shows diverse as Landline, Escape With ET and Today.

Tracy returns to Victoria this weekend for the Whittlesea Country Music festival.

Further info - www.tracykilleen.com
KEITH WHITLEY RESURRECTION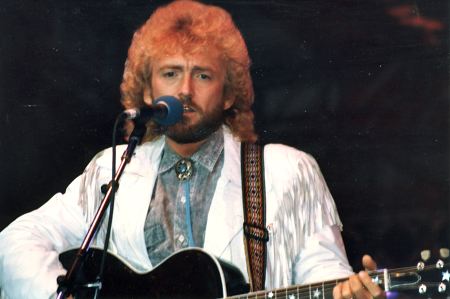 The long deceased Kentucky cowboy Keith Whitley makes his rare but welcome appearance on Nu Country.

Whitley, a bluegrass icon who died with a blood alcohol reading of .477, performs the video for his aptly titled tune Hard Living.

Keith died at 33 on March 5, 1989, after a booze and dope fuelled bender.

He was the second ex-husband of fellow star Lorrie Morgan at the time of his death.

Morgan was on her way to do a show in Alaska when he breathed his last at their home in Goodlettsville, Tennessee.

He also left behind an infant son and a stepdaughter.

Lorrie's other ex-husbands were musicians Ron Gaddis, Sammy Kershaw & Jon Randall & Clint Black bus driver Brad Thompson.

She also dated Republic Senator and Law & Order DA Fred Thompson.

Lorrie is now married to Randy White - a former lineman for the Dallas Cowboys.

Jesse Keith Whitley grew up at Sandy Hook in eastern Kentucky.

He made his TV debut on The Buddy Starcher Show in Charleston, West Virginia at 8, singing Hank Williams' You Win Again.

An audio fragment from that show is on Whitley's posthumous album, Kentucky Bluebird.

In early teens he teamed with fellow Kentuckian Ricky Skaggs to form a bluegrass band, modelled on the Stanley Brothers' high, lonesome sound.

That homage paid off in 1970 when Ralph Stanley heard them perform.

"I walked in," the bluegrass pioneer said, "and they were doing the Stanley Brothers better than the Stanleys."

Soon after Whitley and Skaggs joined Stanley band, the Clinch Mountain Boys.

Whitley stayed with the band, on and off, until 1978.

He also performed with J.D. Crowe & the New South as they produced critically acclaimed 1982 country-tinged album,Somewhere Between.

The title cut was written by Merle Haggard and first recorded by Haggard and late former singing spouse Bonnie Owens.

It features covers of Lefty Frizzell's I Never Go Around Mirrors, Tom T. Hall's Another Town, Billy Joe Shaver's To Be Loved by a Woman and 1968 Jody Miller hit, Long Black Limousine.

Whitley signed to RCA and charted his first single in September 1984 - Turn Me to Love with Patty Loveless on backing vocals.

It peaked at No. 59 - the next three singles also withered on the vine.

But in 1986 Ten Feet Away soared to No. 9 followed by Homecoming '63.

That same year Whitley married Morgan who had just joined RCA.

It was the second marriage for both. Their son, whom they named Jesse Keith, was born in 1987.

It wasn't until 1988 Whitley charted a No. 1 single - Bob McDill-penned weeper called Don't Close Your Eyes.

The next four singles - When You Say Nothing at All, I'm No Stranger to the Rain (the last one to top the charts before he died), I Wonder Do You Think of Me and It Ain't Nothin' - also went to #1.

I'm No Stranger to the Rain won CMA single of the year in autumn after Whitley's death.

Then, in 1990, Til a Tear Becomes a Rose - a song Whitley recorded as a demo and to which Morgan added her voice, was voted the CMA's vocal event of the year.

Whitley earned no gold or platinum albums during his lifetime but Don't Close Your Eyes went gold two months after his death and I Wonder Do You Think of Me hit gold in 1990.

Greatest Hits scored platinum in 1993 and Super Hits were also gold in 2003.

Ironically a Whitley composition never released, except online was I've Done Everything Hank Did but Die.

Further info - www.myspace.com/keithwhitley
BECCY COLE COMES AGAIN
Beccy Cole emulates Texan born legend with her dexterity on her rider mower in her video for Dolly Parton penned hit Here You Come Again.

Beccy, now 40, headlines Whittlesea next weekend with Mick Thomas, Steve Forde, expatriate Texan Doug Bruce and many more.

She also plays Crown Casino - March 19 with Geelong born star Adam Harvey - to promote her compilation CD Pre-Loved.

Cole found it hard to narrow down her song selection for the CD released last September.

"Look, it wasn't easy," Cole, mother of a son, said.

"There's hundreds of songs on that list that I'd love to re-record and do my way - songs that I loved when I was a kid and growing up. Getting to down to 12 wasn't easy."

Beccy worked closely with NSW Central Coast neighbour Gina Jeffreys husband and producer/musician Rod McCormack for the disc.
Beccy joined Amber Lawrence for her cover of Loretta Lynn hit - You Ain't Woman Enough (To Take My Man).

She also sang with her mother, Carole Sturtzel the album finale - You're So Square.

"Mum is just such a great performer and an incredible human and she never actually recorded apart from a couple of times with me," Beccy said. "I just wanted to give her a voice on the album because she sings so great. That's getting right back to my roots. Mum and I used to sing that song - she taught it to me when I was three I think."

Click Here for a Cole interview in the Diary on April 16, 2005.
JACKSON AND LAMBERT PRIZES FOR TOURS
There's great news for fans of Georgian born superstar Alan Jackson and quadruple CMA Award winning Texan star Miranda Lambert.

We have the March tourists latest CDS as prizes for viewers who renew Nu Country TV memberships or become members.

Sony-BMG promotions chief Emma Smith has also given us Miranda's new DVD - Revolution: Live By Candlelight.

Alan's 34 Number Ones features his biggest hits including his duet with Zac Brown Band - As She's Walking Away.

The bonus tracks also include his version of the late June Carter Cash-Merle Kilgore written Johnny Cash hit Ring Of Fire and the rare track Look At Me.

Emma also donated Miranda's huge selling 4th CD Revolution.

And as a bonus there is Miranda's brand new DVD featuring rare acoustic performances of six songs White Liar, The House That Built Me, Love Song, Heart Like Mine, Love Is Looking At You and Rolling Stones country classic Dead Flowers.

Jackson and Lambert perform their hits at Rod Laver Arena on Friday March 4 before headlining CMC Rocks The Hunter on March 5 and 6.
WIN KEITH URBAN CDS ALSO
Expatriate Australasian superstar Keith Urban returns for a triumphant tour with chart-topping mates Lady Antebellum in April.

And Keith's long time record company EMI-Capitol has great news for Nu Country TV viewers.

Promotions ace Bianca O'Neill has donated autographed copies of his huge selling ninth album Get Closer to You.

All you have to do to win the Jackson, Lambert and Urban CDS of the Lambert DVD is become a member of Nu Country TV or renew your membership.

It costs just $20.

Please send a cheque or money order made out to Nu Country Music to us at P O Box 625 - Northcote - 3070.

We also now have electronic banking for membership payment and renewal.

But email us first at music@nucountry.com.au as stocks are limited.
Other prizes on offer include -
Taylor Swift - 2ND CD Fearless.
Tim McGraw Southern Voice Tour CD with 11-bonus video clips.
Dierks Bentley - Feel The Fire.
Felicity - Landing Lights
Slim Dusty Sittin' On 80 Boxed Set
The Very Best Of Slim Dusty
Steve Forde - Guns & Guitars
Catherine Britt - Little Wildflowers.
Mike Brady - Country To Country.
CMAA Winners 2011 and other compilation CDS.