DAVE'S DIARY - 15/12/09 - PREVIEW OF EPISODE 2 - SERIES 13
ADAM - BRAND NEW STAR IN NASHVILLE
Karma works in mysterious ways for Australian country artists.

Adam Brand and Catherine Britt both donated their talent and time when they performed at the Whittlesea Bushfire benefit festival on April 4.

Brand has since landed a major deal with Nashville label Sony-BMG - the same label that dumped Britt after she recorded Top 40 singles.

The Perth born Dancing With The Stars winner and Newcastle singer return to Nu Country TV this Saturday December 19 at 9.30 p m on C 31.

They share billing with major U.S. stars Alan Jackson and Brooks & Dunn who also record for Sony-BMG.

Alison Krauss and Robert Plant return with a song from their Grammy Award winning album Raising Sand on the show, repeated on Tuesday at 3 p m.

And former Yass singer-songwriter and Golden Saddle Awards winner Lianna Rose appears on Nu Country after scoring exposure in box office smash movie Charlie & Boots.
DANCING AND SINGING WITH STARS
Adam Brand is keen to join the expatriate Australian posse scoring fame and fortune in the U.S.
The singer graduated from being a dental technician and sprint car driver to music after spending his adolescence in Wallington and Colac.

Brand, now 40, landed his Sony deal after performing acoustic in the record company's Nashville boardroom.

That was after recording his eighth album Hell Of A Ride with leading Music Row producer Richard Landis.

The singer's Nashville album will include tracks from Hell Of A Ride and new songs - also produced by Landis.

Brand struts his stuff on Nu Country in a beachside video clip for latest single Ready For Love.
The singer had good reason for donating Dancing With The Stars prize money to the Children's Cancer Institute Australia - it was in memory of his little nephew Harry, who passed away a couple of years ago.

Brand has joined the most successful Aussie expats by living in Nashville - he'll return here for select tour and concerts.
CLICK HERE for a Brand feature from the Diary on March 31, 2009.

ALAN JACKSON STILL LIKES BOLOGNA
Alan Jackson spices up chef host Olson's palate by performing in a video for his latest hit I Still Like Bologna.

The Georgian born superstar, managed by expatriate Australasian Barry Coburn in his embryonic career, was upstaged by a gaggle of children in his waterfront video.

Alfresco food fights are not on the menu in the Olson household in the Beer Can Hill delta.

But Jackson, 51, can afford the cleaning bill in his lakeside mansion that was on the market recently for a cool $38 million.

He shares it with Denise - his wife of 29 years - and three daughters.
The singer's video is from his 17th album Good Time that has pushed career sales beyond 50 million.

Jackson was tipped to tour here in 2010 but those plans are now on hold.

CLICK HERE for a Jackson feature from The Diary on May 28, 2008.

BROOKS & DUNN INDIAN SUMMER
Retiring superstars Brooks & Dunn toured Australia twice before they announced their planned split earlier this year.

The duo, formed in 1991, introduced fellow chart-topper Dierks Bentley to Australian audiences on their national tour in May.

They perform the video for Indian Summer off their most recent latest Greatest Hits CD.

Louisiana born Kix Brooks and Texan Ronnie Dunn dominated charts and country music awards show in their colourful career.
They created the Boot Scoot Boogie and also wrote songs about heroes diverse as Jerry Jeff Walker and Martin Luther King.

But the grind of constant touring took its toll on the artists - both of whom had solo careers before becoming a duo.

They released 10 studio albums, several greatest hits discs and a brace of compilations.

Brooks, 54, and wife Barbara will now have more time to sample the product at their Tennessee winery and quarter horse stud that employs three Australians.

Dunn, 56 and married for 17 years to his wife, Janine, plans to spend more time with their three children: Whitney, Jesse and Haley.

Click Here for a Brooks & Dunn feature interview from the Diary on March 22, 2009.
ALISON KRAUSS PLANTS RETURN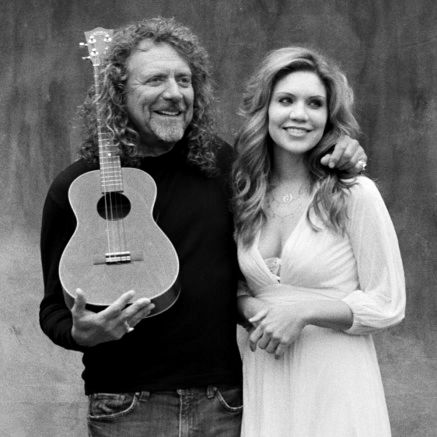 Former bluegrass child prodigy Alison Krauss ignites Nu Country on a duet with Robert Plant.

Krauss and the Led Zeppelin singer revive the Everly Brothers hit Gone, Gone, Gone.

It's from their acclaimed album Raising Sand - produced by T Bone Burnett.

Raising Sand is a collection of 13 obscure folk, rockabilly, gospel and blues tunes.

Krauss has won 26 Grammy Awards - five with Plant for this disc, her 12th album.

The tunes include Plant's Read This Letter, the late Townes Van Zandt song Nothing, Allan Toussaint's Fortune Teller, the late Gene Clark's pair Through The Night and Polly Come Home and Tom Waits Trampled Rose.

Kraus, 38, and Plant, 61 toured the U.S. and Europe to prime the sales pump of an album that scored platinum status.

Alison and multiple award winner and hotshot guitarist Brad Paisley also performed together at the White House this year for President Barack Obama and wife Michelle.

Krauss and Plant have begun recording a new album with Burnett who has produced the soundtrack of the new Jeff Bridges movie Crazy Heart.

That movie, based on a composite of Billy Joe Shaver, Waylon Jennings and George Jones, opens in February with Ryan Bingham singing the title track.

Click here for a Krauss CD review from the Diary on January 23, 2005.
Click Here for another Krauss CD review from the Diary on August 29, 2007.
TRUE BRITT
Catherine Britt returns to Nu Country as a preview for her performance at the 2010 Whittlesea Country Music Festival from February 12-14.

The singer returned here to live after her third album Little Wildflower was released in Australia.

The album, produced by Brett Beavers, was not released in the U.S. but included Lucky Girl - also recorded by Nashville star Kellie Pickler.

Britt, 24, performs in the video for What I Did Last Night that reached No 30 on U.S. charts.

Catherine also landed another evocative song Sweet Emmylou on the Joey & Rory CD The Life Of A Song.

She wrote the song with Rory Lee Feek - singing spouse of his recording partner Joey Martin.

Catherine is one of the headliners at the 2010 Whittlesea festival - sequel to the event cancelled this year because of the Black Saturday bushfires.
Other major artists include dual ARIA Award winner Troy Cassar-Daley, Felicity, The McClymonts, The Flood, Jetty Road, The Distance, James Reyne, Amber Lawrence and Travis Collins.

CLICK HERE for a Britt feature from the Diary on February 20, 2008.

ROSE WANTS HER TRACTOR BACK
Former Yass singer Lianna Rose earned acclaim for songs she wrote for Adam Brand.

Now, after scoring covers by other artists and songs in Home & Away and Neighbours, she blazes her own trail on her debut solo disc Soak Up The World.

The singer moved to the NSW Central Coast - her launch pad for the Matt Fell produced album.

Rose's song Jack (New Strings) is featured in the Australian box office smash movie Charlie & Boots.

Charlie & Boots is the story of two characters - played by Paul Hogan and Shane Jacobson - who head north from Warrnambool for a new life.

Morgan Griffin plays Jess - a budding country singer hitchhiking her way to country music capital, Tamworth.
She performs Jack - also released by Rose as a video - in the movie.

But it's veteran rocker Angry Anderson who joins Lianna in the video for her latest single I Want My Tractor Back.

The duo fight for post divorce ownership of an historic and rare David Brown tractor in the video that debuts on Nu Country.

Rose's video is one of her three nominations in the Australian Country Music Golden Guitar Awards in Tamworth in January.

She also recently scored $5,000 as winner of the 2009 Golden Saddle independent country music awards.

CLICK HERE for a Lianna Rose CD Review from the Diary on July 27, 2009.
WIN ROSANNE CASH CD
We also have Rosanne Cash's acclaimed new EMI CD The List - new versions of classics from a list given to her by late father Johnny when she was 18 in 1973.

Guests on the Cash collection include Bruce Springsteen, Elvis Costello, Jeff Tweedy and Rufus Wainwright.

Cash's second husband John Leventhal produced the CD for Manhattan Records.

It features songs dating back to the Carter Family, the Hanks - Williams, Snow and Cochran - Harlan Howard, Merle Haggard and Bob Dylan.

We'll reward your new membership or membership renewal with a copy of the CD - please send us a cheque or money order for $20.

Please email us first at music@nucountry.com.au as stocks are limited.
WIN DIERKS BENTLEY CD

EMI Records has provided Nu Country TV with Arizona born Dierks Bentley's fifth chart topping CD Feel The Fire.

Bentley won an enthusiastic following on his debut Australian tour in May with superstars Brooks & Dunn.

Dierks, 33, has scored seven #1 hits since leaving Phoenix for Nashville as a teenager.

The singer has broadened his music by including bluegrass - featuring the famed McCoury family - on albums dating back to his indie debut Danglin' Rope.

He has also recorded duets with prolific Grammy winner Alison Krauss and Texan chanteuse Patty Griffin.

Win Feel The Fire by becoming a member of Nu Country or renewing membership.

It only costs $20 including postage.

Please email us first at music@nucountry.com.au

We will then send you the CD on receipt of your cheque or money order made out to Nu Country Music.
WIN SLIM DUSTY CLASSIC BOX SET
We have more good news for viewers - EMI Records has given us an invaluable collectors' item - a brace of the 4 Box sets by late Australian country legend Slim Dusty.

Sittin' On 80 features a lost, classic track discovered by Slim's widow Joy McKean.

Joy found Give Me Room from a 1997 recording at their home studio Columbia Lane.

It was written by one of Slim's favourite writers John Dohling - outback station hand and good mate who passed away in November last year.

Sadly he never heard the final version of Slim's recording of his classic trucking song.

It has now been released as a single and included on Sittin' On 80.

Slim's legendary Travelling Country Band played on the song that has been digitally re-mastered by Australia's mastering guru Don Bartley.

All you have to do to win Slim's 4 CD Box set is become a member of Nu Country TV or renew your membership.

It only costs $20 and includes postage.

Please email us first at music@nucountry.com.au

We will then send you the CD on receipt of your cheque or money order made out to Nu Country Music.

TAYLOR SWIFT FEARLESS CD OFFER
Universal Music has donated copies of teen sensation Taylor Swift's huge selling second album Fearless to Nu Country TV.

Viewers who become members or renew their membership for just $20 can win the Fearless CD.

Swift, 19, played capacity audiences on her Australian tour in March and returns here in February.

Please email us at music@nucountry.com.au with your pledge.

Important note - please email us first.

Don't send membership cheque until you have been confirmed as the winner.
WIN FELICITY CD
Multiple Golden Guitarist winner Felicity Urquhart returned to Nu Country TV as hosts during Series #12, beginning in June.

You can win autographed copies of Felicity's sixth album Landing Lights, available here in shops on Shock.

All you have to do is become a member of Nu Country TV or renew membership.

It only costs $20 including postage.

Please email us first at music@nucountry.com.au and let us know which CD you would like.

We will then send you the CD on receipt of your cheque or money order made out to Nu Country Music.
WIN CATHERINE BRITT CDS
MIKE BRADY TOO
We have Catherine Britt's third CD Little Wildflower for viewers who wish to become members or renew membership.

Catherine, Adam Brand and Mike Brady were among artists who donated their talent to the Whittlesea Bushfire benefit on Saturday April 4.

Brady donated autographed copies of his Country To Country CD to viewers who become members or current members who renew their membership.

Mike was also a VIP guest host of Nu Country TV during our eighth series.

So for your $20 membership you can win Mike's CD Country To Country or Catherine Britt's Little Wildflower CD.
WIN JASMINE RAE & STEVE FORDE CDS
We also have the following CDS for viewers who email our web page and pledge $20 membership at music@nucountry.com.au

Telstra Road To Tamworth winner Jasmine Rae's debut CD Look It Up.

We also have Steve Forde's fifth album Guns & Guitars.