DAVE'S DIARY - 14 JULY 2012 - PREVIEW OF EPISODE 7 - SERIES 18
HAYES CARLL JOINS PARTNER AND JESUS
Texan troubadour Hayes Carll joins songwriting partner Ray Wylie Hubbard to headline Nu Country TV this Wednesday - July 18 - at 10 pm on C 31.

Carll, 36, debuts on the eve of his first Australian tour with his humorous ruptured romance requiem video - She Left Me For Jesus.

It's a fitting foil for Hubbard's live version of his hilarious Conversation With The Devil in our Behind Bars concert segment.

Georgian Craig Campbell debuts with his repossession parody When I Get It and teenage American Idol winner Scott McCreery returns to his alma mater.

Hunter Valley singer Melissa Barjic revisits a show repeated Thursday 4.30 pm, Saturday 11.30 p m and Wednesday - 2 am - with a video clip filmed in the big smoke of Sydney.

We have more good news.

The Nu Country TV show has been added to the C 31 streaming list.

Just follow this link on your computer or mobile phone -
http://www.c31.org.au/program/view/program/nu-country-tv
SHE LEFT HAYES FOR JESUS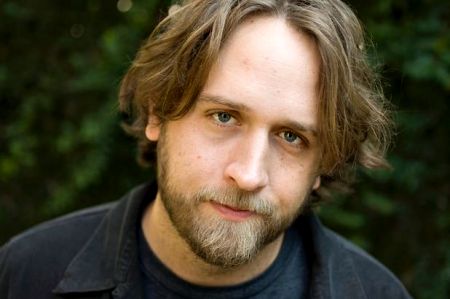 Hayes Carll scored a prestigious Americana award for his 2008 hit She Left Me For Jesus from his third album Trouble In Mind.

It's no surprise Carll's video is equally as vivid as his cheating song.

The singer's director parodied the Houston tabloid TV show Cheaters - a popular nocturnal hit pick with our chattering class during its Australian seasons.

Carll was the source of a young character in 2010 Tim McGraw-Gwyneth Paltrow movie Country Strong.

He was inspiration for singer Beau Hutton played by Garrett Hedlund - also in the 2004 McGraw film Friday Night Lights.

Hedlund performed two Carll songs - Hard Out Here and Hide Me Babe - and Carll performed Take Me Away after being head hunted by music director Randall Poster.

"That was really neat to watch, a better-looking, better-singing version of myself doing my songs," Carll revealed on the eve of his debut Australian tour that starts at the Gympie Muster in August.

"My highlight was when Gwyneth asked me to dance at the movie wrap party. Garrett sang Hard Out Here. Slow dancing with Gwyneth Paltrow while Garrett Hedlund sang one of my songs was pretty surreal."

Carll was nominated for an Americana Award for Drunken Poet's Dream - a song he wrote with Oklahoma born outlaw Ray Wylie Hubbard.

CLICK HERE for our exclusive Carll feature interview in the Diary.
RAY WYLIE HUBBARD DANCES WITH THE DEVIL
Hubbard, 65, and father of guitarist son Lucas, 19, returns to Nu Country for our Behind Bars concert segment.

The seasoned singer-songwriter performs Conversation With The Devil from his eighth album Crusades Of The Restless Knights.

Lloyd Maines - father of Dixie Chicks singer Natalie - produced the disc with Ray and featured harmonies by Lisa Mednick, Patty Griffin and Terri Hendrix.

The singers share musical spirituality but Ray takes it way over the top in a satiric tango with Satan and hot gospel fuelled The River Runs Red.
Hubbard says the songs came long after nightfall in the solitude of his loft at Wimberley in the Texas Hill Country.

In Conversation With The Devil - the male lead admits he snorted cocaine because he liked the smell and believed Satan played the superior fiddle solo in the Charlie Daniels hit.

Satan's guided tour enables a leather jacketed visitor to inspect warm new digs of failed politicians, sinful preachers, murderers, rapists, crooked cops and politicians, child abusers, unwed fathers, record company executives and corporate program directors.

There are also Christian right wing coalitions and politically correct ponces burning in hell.

CLICK HERE for a Ray Wylie Hubbard feature in the Diary on July 7.
CRAIG CAMPBELL - REPOSSESSED
| | |
| --- | --- |
| | |
Georgian young gun Craig Campbell shares producers with fellow red dirt born superstar Alan Jackson.

Jackson, a 2011 Australian tourist, sold his Nashville lakeside mansion for more than $28 million.

But Campbell's character suffers a relocation of a different sort in the video for his hit When I Get It.

He deals with a bunch of repo men and an ex-lover when they invade his more modest digs.
They took his paintings, lampshades and carpet before he told them to funk off.

The model who plays his ex-lover arrives with a dog in her bag - a Paris Hilton style fashion accessory.

At least Craig, who performed at CMC Rocks The Hunter in March, got to keep his guitar - paid in full.

When I Get It is on Campbell's self-titled debut ABC-Bigger Picture album.

Campbell co-wrote nine of the 11 songs.

Prolific hit writer and award winning producer Keith Stegall - the studio czar for Floridian John Anderson and Novocastrian Catherine Britt - also produced Campbell.

CLICK HERE for a Campbell feature in the Diary.
SCOTTY MCREERY HAS TROUBLE WITH GIRLS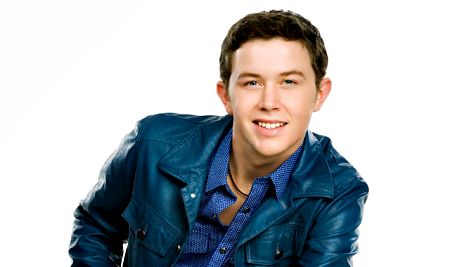 American Idol winner Scotty McCreery returned to school for the video of his teen anthem The Trouble With Girls.

It's amazing what happens for teen tonkers in science labs, locker rooms and behind baseball nets.

The North Carolina student, 18, is still studying after winning the 10th series of American Idol on May 25, 2011.

The Trouble With Girls is on Scott's debut CD Clear As Day that debuted at #1 on Billboard.

Scotty became the first and youngest country artist to debut at #1 on the all genre Billboard Top 200 with his debut album.

McCreery was born in Raleigh and raised in Garner where his dad is a manufacturing systems analyst and his mother is a real estate agent and teacher.

The singer is further proof of the power of reality music TV - his album has sold more than a million copies in eight months and produced three hit singles.

He also included a Keith Urban song on his disc.

Fellow American Idol winner - Texan Kelly Clarkson - has also gone country.

This will be a kick in the genitalia to the bug-eyed judge on Australia's Got Talent who told a slide guitarist he was good but would not make it because his style of music wasn't played on radio.

The chappie could change that by opening up the airwaves to substance not style.

Further info - www.scotty-mccreery.net/
MELISSA BARJIC
Hunter Valley cowgirl Melissa Barjic headed south to the big Sydney smoke to film the video for Big City Hotel.

She didn't indulge in the aerobics of pole dancing - it was more like a slow dance with a bottle of brandy.

Then Melissa boot scooted to room 304 on the 21st floor.

Melissa, 27, was raised in a small village in the Hunter Valley vineyard belt.

The song is off her fourth album Diamonds & Wine, produced by Lindsay Butler.

Further info - www.melissabajric.com
WIN CDS ON MEMBERSHIP PAGE
CLICK HERE for our membership page to win CDS by Tim McGraw, Eric Church, Luke Bryan, Carrie Underwood, Dierks Bentley, Russell Hitchcock, Felicity, Taylor Swift, Slim Dusty, Keith Urban, Miranda Lambert and more.