DAVE'S DIARY - 7 JULY 2012 - PREVIEW OF EPISODE 6 - SERIES 18
TEXAN TASTE ON NU COUNTRY TV
Latter day Texan outlaw Ray Wylie Hubbard and fellow Lone Star State quintet Eli Young Band headline Nu Country TV - Wednesday July 11.

Oklahoma born Hubbard entrees our new Behind Bars concert segment with an embryonic classic made famous by another transplanted Texan Jerry Jeff Walker.

The Eli Young Band grew from a quartet to a quintet after its March tour with singing actors Tim McGraw and Faith Hill.

Newcastle duo McAlister Kemp, who shared the CMC Rocks The Hunter bill with international peers, also returns.

And Chelsea Basham, raised in the West Australia wheat belt, makes her Nu Country debut.

Veteran Melbourne band Bona Fide Travellers return to a show repeated Thursday 4.30 pm, Saturday 11.30 p m and Wednesday - 2 am.

We have more good news.

The Nu Country TV show has been added to the C 31 streaming list.

Just follow this link on your computer or mobile phone -
http://www.c31.org.au/program/view/program/nu-country-tv
RAY WYLIE HUBBARD - UP AGAINST THE WALL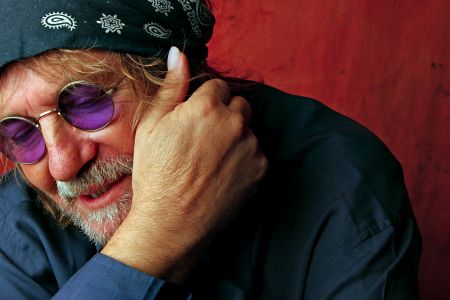 We honour Ray Wylie Hubbard with a live performance of a song he loved so much he recorded it three times.

That was after Jerry Jeff, who migrated to Texas from upstate New York, made Up Against The Wall Redneck Mother a seventies kicker bar classic that stood the test of time.

Walker, father of guitarist Django, first recorded Redneck Mother on his Viva Terlingua LP in late 1973.

The long tall Texan, who toured here in the eighties, also reprised it on latter albums.

Hubbard, now 65 and nurturing guitarist son Lucas in his band, has been writing and recording with fellow Texan Hayes Carll who makes his debut Australian tour in August.

They wrote Drunken Poet's Dream - entrée song on Carll's 2008 album Trouble In Mind.

I interviewed Ray Wylie - twice in Austin in 1978 and Nashville in 1983.

The first was at famed Driskill Hotel after Ray Wylie played the launch of Shotgun Willie Nelson's Lone Star Records at the now defunct Austin Opry House.

Then just 23 years later my partner Carol Taylor photographed him from the stage at Willie's 2006 July 3 and 4 Picnics at Carl's Corner and Fort Worth.

That was after Lucas and mates taught her son Jordan how to throw the Texas Longhorns gridiron ball she bought him in Austin.

It was there he and Shooter Jennings duetted on his satiric song - Screw You, We're From Texas.

That song graced Gurf Morlix produced 2003 Hubbard CD Growl - two years after Morlix produced Eternal and Lowdown.

But in 2006 the singer was promoting his Snake Farm CD.

Since then he has released A. Enlightenment B. Endarkenment (Hint: There Is No C) and 15th album The Grifter's Hymnal on long time wife Judy's Bordello Records.

CLICK HERE for a Ray Wylie Hubbard feature in the Diary.
ELI YOUNG BAND
The Eli Young Band performs in the video for Even It Breaks Your Heart - the latest single from its fourth album Life At Best.

The quintet enjoyed a backdrop of historic guitars in a seventies music shop.

The lads opened for Tim McGraw and Faith Hill at Rod Laver Arena in March.

Click Here for an exclusive interview with Eli Young bassist Jon Jones in the Diary on September 14, 2011.
MCALISTER KEMP - COUNTRY PROUD
Bush bred duo McAlister Kemp performs in the video for the title track of its second album Country Proud.

The boys strut their stuff in a blue-collar workplace with a little help from friends.

They perform the famed Hallam Hotel on July 20 during a east coast tour to promote their CD.

Click Here for a McAlister Kemp interview in the Diary on May 9, 2011.
CHELSEA BASHAM ON CABLE BEACH
Chelsea Basham is probably the hottest export from WA wheat belt town Wongan Hills.

She headed north to historic pearl town Broome's famous Cable Beach to make the video for her song I Make My Own Sunshine.

The 22 year old discovered daisies and ice cream on the great white sands without upsetting the local camel trade.

Chelsea first heard country music with her brothers in their parents' music store.

I Make My Own Sunshine is on her debut album out on August 25.

Compass Brothers label boss Graham Thompson produced her CD.

Further info - www.chelseabasham.com
BONA FIDE TRAVELLERS - HEAD TO THE HILLS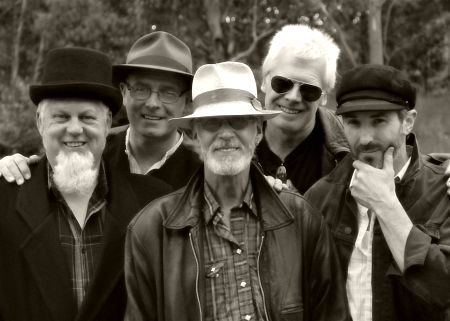 Veteran retro Melbourne band Bona Fide Travellers return with their video for The Old River Line.

The group chose a railway track with no trains due and a year before the Gippsland earthquake.

There was a lonesome whistle and a slow flowing river when Don Farrell joined the band on guitar.

"The story of the song came about when Snowy Townsend was living up at Neerim South and over imbibing on gin whilst sitting on the veranda strumming his guitar," drummer Shane Fitchet revealed.

"Life's pressures were getting to him and as his mind wandered in and out of lucidity, he thought he heard a train, which brought visions of boxcar hopping and travelling like the swaggies of yore. Of course there was no train, just too much gin! The Tarago River is river nearby. The clip was shot on part of the old South Gippsland railway line at the quaint little hamlet of Clyde southeast of Melbourne. The interiors were shot at our bassist's Mike "The Colonel" Parker's garage! It features Don Farrell, former guitar slinger with Monique Brumby, Neil Murray, Dead Livers and Sons Of The Outback. The track is notable for the addition of pedal steel guitar by former Nu Country TV audio technician and Dead Livers guitarist Rodger Delfos."

The song is from their second album Sunday Morning Showdown.

Bona Fide Travellers, fronted by former One Armed Bandit singer Snowy, are no strangers to Nu Country.

They opened for Californian born country comedienne Kacey Jones and Oklahoma stone country singer Becky Hobbs when they played the Nu Country TV live concert at the Noise Bar at Railway Hotel in Brunswick.

Further info - www.myspace.com/thebonafidetravellers
WIN CDS ON MEMBERSHIP PAGE
CLICK HERE for our membership page to win CDS by Tim McGraw, Eric Church, Luke Bryan, Carrie Underwood, Dierks Bentley, Russell Hitchcock, Felicity, Taylor Swift, Slim Dusty, Keith Urban, Miranda Lambert and more.