DAVE'S DIARY - 14 SEPTEMBER 2011 - ELI YOUNG BAND INTERVIEW
COUNTRY THROWDOWN - NO CRACKER
"Red light traffic is standing still, keeping me from you/ tough days in this town, but this one will soon be through/ cause right down the bend on the porch step by the drive/there's an angel out there waiting who'll bring me back to life."- On My Way - Scooter Carusoe-Jon Jones-James Young.
Hotshot expat Australian guitarist Jedd Hughes made a big impression on the chart topping Texan quartet - Eli Young Band - when they met on the Lost Highway.
Hughes, a prolific writer and singer, teamed with the Lone Star state band to collaborate on songs they plan to record after touring here together in March.

They share billing on the prestigious Country Throwdown tour in the U.S. and also 2012 CMC Rocks The Hunter festival at the Hope Estate.

"We've written with Jedd before," Eli Young bassist Jon Jones told Nu Country TV in a call from Oklahoma.

"We did the Country Throwdown tour with Jedd all last summer, we got to know him pretty well. He's got some great demo recordings of songs we've done together. None of them have made it onto any CD yet but I wouldn't be surprised if we recorded some of those down the road. He was touring with Sarah Buxton. Their demos were on one of the CDS I couldn't get out of my car for a long time. He's on the CMC Rocks The Hunter line-up. He's advertised as being American. I guess he's been over here so long."

< Jedd Hughes
Hughes, in demand guitarist for Texans Rodney Crowell, Jack Ingram and Kentuckian Patty Loveless, released solo album Transcontinental in Nashville before teaming with Buxton who wrote the Keith Urban hit Stupid Girl.

CRAZY GIRL
"We're gonna do what lovers do/ we're gonna have a fight or two." - Crazy Girl - Lee Brice-Liz Rose.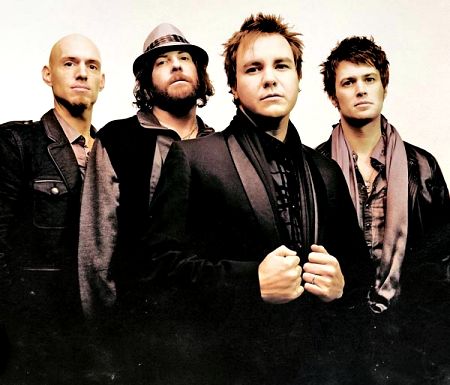 But it was a song penned and surrendered by Lee Brice - former partner of expat Port Douglas hit singer-songwriter Kylie Sackley - that scored them their biggest hit.

"We talked Lee out of recording it," said Jones, who was born in Omaha, Nebraska, before meeting his band mates at college in Denton - north of Dallas.

"He was in the process of recording own record at the time. He chose an outside song he didn't write - Love Like Crazy - that did great things for him. He was thinking about recording Crazy Girl when drummer Chris Thompson and I were writing I Love You with Lee and Kyle Jacobs. We talked to him about Crazy Girl and grappled it away from him."

South Carolina born Brice had a #1 hit with Love Like Crazy, penned by Doug Johnson with Tim James.

So it was a win-win case for all - especially when the four way co-write on I Love You featured Jacobs - husband of Kellie Pickler who recorded Novocastrian Catherine Britt's song Lucky Girl.

Jacobs, 38, also wrote More Than A Memory for Garth Brooks and songs for Pickler, Jo Dee Messina, Tim McGraw, Trace Adkins, Craig Morgan and Clay Walker.

"We did a songwriting retreat with Kyle out in the mountains and you could only stand in one place to get phone reception," says Jones who now lives in Dallas.

"It was pretty barren - he would call Kellie a couple of times a day to check in. I'm very happy they got married - he's a great guy."

But why were four writers needed for a song with just one verse and a chorus?

"I Love You is the most simple love song out there," Jones confessed.

"Yes, very short lyrics and the shortest chorus in music history - three words - simple and to the point. Some times that's all you have to do - say I love you."
REHAB VIDEO
Love is a common thread for the quartet who now live south of Denton.

Mike Eli, 30, lives in Cowtown (Fort Worth,) Chris Thompson, 31, is in Austin, and James Young, 31, has a home in Meridian.

"Yes, we have good reason to write positive love songs," joked Jones, 31, who wed longtime girlfriend, Sarah Guinn, on January 29 in Jamaica.

"We have been together for nine years, almost as long as the band has been together. And we have a Boxer that's almost eight years old. Our drummer Chris is getting married in a few weeks. Mike got married last year and guitar player James is getting married in February. It's hard to write a break-up song for us right now and we hope it stays that way for a very long time."

The songs may be simple but the hit earned a second video clip.

"We filmed the first video for Crazy Girl in Nashville at a hospital - in the rehab clinic," Jones revealed.

"There were four wings - one was still functioning. The other three were closed down - they gave us the run of the place for a day. It was great using this old medical equipment - for the natural lighting. It was fun to act for a day and lose ourselves in something never had a chance to do before. The female lead is an actress from outside Nashville. I have never spoken to her since. She was great - she was very understanding of how many takes it took us to do everything. We have just shot a second video for Crazy Girl. A lot of times you don't release a video until the song is on the charts here. With this they released it right at the start and that was smart. We have done it and it should be Top 10 on Billboard charts next week. We'll work this single as long as we can."

So what will be the successor?

"Even If It Breaks Your Heart is a good chance," Jones confided.

"I Love You and Say Goodnight are in the running. It's more likely the faster love songs - they're no-brainers."
NO OVERNIGHT SUCCESS
"Baby who do you think is better than you/ do you know everything they go through/ have the taken you on their closet tour/ you'll find a few skeletons I'm sure." - Life At Best - Mike Eli-James Young.
The band met at the University of North Texas in Denton in 2000.

They spent three years working in clubs of Texas, Oklahoma, Arkansas, Colorado and Southeast before opening a show for Miranda Lambert just after she finished Nashville Star.

She introduced them to Frank Liddell - second husband of fellow Texan star Lee Ann Womack - and producer and founder of Carnival Records.

They recorded a self titled 2002 disc and 2005 album Level for Carnival before cutting 2008 album Jet Black and Jealous, ignited by a video for When It Rains, on Universal South.

But their breakthrough was fourth album Life At Best for Republic in August this year.

Although Jones developed his musical roots interstate it was Denton that was his catalyst.

"I grew up in Omaha, Nebraska, right there in the mid-west," Jones says.

"It was a big town surrounded by lots of farms. I was a city kid playing in rock bands in high school. My mum was a music teacher - so was my grandmother. From an early age started playing. My mum started me on violin when I was two and half years old. I have been playing all my life. Then I moved to the University of North Texas at Denton. It was such a good music college. In my first week of school I met Chris and James. Then Mike came to school a year later. I didn't know Meatloaf went there but I know some of The Eagles went there and also Norah Jones. My dad owned his own company - an import-export business. My sister played piano. She was a drum major in high school and in college. Her piano teacher stopped giving her lessons because she ran out of things to teach her - that was never a problem for me. I was creative but my sister had the talent."
MY OLD MAN'S SON
"I was born my old man's son/ my momma's secret weapon/ her loaded gun/ from the way I laugh to the way I hold a woman's hand/ everywhere I go wherever I run/I'll be my old man's son." - My Old Man's Son - Mike Eli-Blu Sanders.
The Eli Young Band sprouted in the Red Dirt music scene of Texas and Oklahoma that produced Cross Canadian Ragweed, Red Dirt Rangers, Reckless Kelly, Great Divide, Randy Rogers Band, Jason Boland, Wade Bowen, Stony LaRue, Susan Gibson and many others.

Since breaking nationally they zeroed in on mainstream radio.

But there's roughage beyond the positive love song ponds - sadly they won't be singles, just fuel for Americana radio.

The band shares management with Texan troubadour Robert Earl Keen who recently released new song The Road Goes On And On as a social comment on Oklahoma star Toby Keith's borrowing the theme of The Road Goes On Forever for his 16th album title track Bullets In The Gun.

Blu Sanders

And with a 14-song album the quartet has the luxury of lyrical gems such as My Old Man's Son and War On A Desperate Man - both penned by Eli with Blu Sanders.

"Blu Sanders lived in Austin, then lived in Nashville for a long time, now he is living back in El Paso," Jones explained.

"Part of the reason behind My Old Man's Song is that it's about Mike's dad and also Blu's dad who has Lou Gehrig's disease. That's why he ended up moving back home to El Paso. He stopped being a songwriter in Nashville and went home to look after his dad. It's a real tough thing when you are in your thirties and you have to go home and man up - song kind of tender."
It's a sibling song of sorts of War On A Desperate Man.

"Part of that had to so with Blu and where he was in his life when his dad was in the early stages, something I can relate to," Jones added.

"Life can be really hard to understand - you don't really know what the next step is and you try to make the next step. Some times you make the wrong step and finish in deep despair."

They also recorded Sanders fourth album title track When This Whole World Goes Dark at the Dark Horse studio in Franklin - a civil war town south of Nashville.

It's only available through the band's web page.

"The Room Goes Dark never got a full recording," Jones added.

"It made it to a really good demo phase. We usually don't heavily demo songs. We'll do a guitar/vocal, and usually not in a studio setting. But we did for a few songs and that was one of those. It was at a point where it could be released, but it wasn't part of the Dark Horse sessions that we did for this record."

Sanders, 36 and former University Of Texas business student in El Paso, also wrote Get In The Car And Drive and Radio Waves for previous discs and Hold On for fellow Texan Jack Ingram who toured here in 2010.
MILES AND MILES OF TEXAS
Home may be where the heart is - so might Texas for bands who leave the comfort of the big bucks in the wide open spaces for life in an even bigger pond.

"You can make more money when you stay in Texas," Jones concedes.

"You lose for a while if you want to go nationally - that was our goal.

Pretty soon we branched out - it was pretty slow until we got a record deal and got airplay.

Hey, it was the right move - it is taking us down to Australia - it's the first time we will have been outside the U.S. Once we made foundation and do music for a living we were happy with that. We weren't greedily after the money. We were greedy in another way - to get the music out to as many people as possible."

Touring Australia has also been more economical for Texan solo artists, duos, trios and stripped down quartets.

"We need to get a festival of Texas bands out there," Jones suggests.

"Longevity is one of the good things about being an artist in Texas. You can have longevity.

It's great having a foundation in Texas. We take care of our families and fans - where on the national scene you can be there one day and forgotten the next. The beauty of Texas is you can go back 20 years later and see great artists like Ray Wylie Hubbard and Billy Joe Shaver back up on stage entertaining fans."

So far the band is not writing for other artists.

"Some smaller bands play covers of our songs but we have kept our songs to ourselves," Jones said.

"We own our own publishing but don't have anyone out there pushing our songs to anyone else right now."
GOVERNOR WITH GOLDEN RETRIEVER AND GOLDEN PISTOL
"How can I win when the battle keeps changing/ should I just lay down my gun/ surrender to the demons I'm facing/ do I fight or do I run/ is this the moment I finally take a stand/when this war on a desperate man." - War On A Desperate Man - Mike Eli-Blu Sanders.
The band fired up two narratives with gun metaphors - perhaps a salute to their pistol packing Governor and Republican presidential candidate Rick Perry.

And if Austin based drummer Chris Thompson is brave enough he jogs in the fire ravaged Lone Star State capital Austin when the Governor is out of town.

"Chris is with us on the road right now," Jones revealed.

"He could see smoke in every direction when he left home. He's in Austin proper - hopefully the fires won't come any closer into town. We haven't talked to anyone we know who has been displaced directly but the Governor Rick Perry made the right call when he left the campaign trail to visit the fires. We need him back in Texas right now - we played his inauguration when he was re-elected Governor of Texas last year - we got to meet him. It will be interesting to see how he goes on the national front."
But what about his rival in the 2006 Gubernatorial campaign - singing Texan crime novelist Kinky Friedman?

"I've never met Kinky, he seems like such an interesting character," says Jones.

"We need people like that coming out of Texas to supplement the Rick Perrys and George Bushes - we are a pretty well rounded state in some ways."

But none of the band plans to venture out into the smoke scarred woods where the Governor packs a pistol in his shorts as he jogs with his Golden Retriever.

"That would be pretty uncomfortable - you would think he would have a security detail with you if he thought he needed a gun. But I read he runs with his Golden Retriever and got attacked by a coyote and shot it. I read that too - the Governor with the Golden Retriever and the Golden pistol."
URBAN COWBOYS
The band may find it safer to take up jogging in the Hunter Valley - much safer than the outback or the killing fields or our own Gaza strips.

Maybe they could enlist a little help from Keith Urban.

"We have never met Keith Urban," Jones joked.

"If you have his number give him a call for us - in our own mind that would be one of the best fits for us. Our country has a rocking edge - we would love to share the stage with him."

Meanwhile the band is on the road with Urban's duet partner - Arizona born Dierks Bentley who toured here with Brooks & Dunn in 2010.

"We're going out here with Dierks Bentley this autumn - by the time we make it to Australia we should be really good friends with Dierks. We have played with him before. He's a really nice guy - it's great to tour with one act for a period of time. That's why we get on so well - we have been on road together so long. Australia is ideal for us. When we first heard about it said we would go for free - for a working vacation. We can't wait - it's the first time we played outside the states at all. We had a couple of shows in Canada on a Gary Allan tour that was cancelled. This is the way to break out."

The Eli Young Band plays the CMC Rocks The Hunter festival at the Hope Estate from March 16-18 to promote its fourth album Life At Best on Republic-Universal.