DAVE'S DIARY - 12/4/ 2021 - PREVIEW OF EPISODE 8 - SERIES 47
MIRANDA LAMBERT HEADLINES NU COUNTRY TV
Texan star Miranda Lambert and singing actor Elle King headline Nu Country TV Saturday April 17 at 9.30 pm on Channel 31/Digital 44.
North Carolina outlaw Eric Church returns to the show repeated Wednesday at 11.30 pm.
Hawaiian Waylon Nihipali debuts on our program edited by our multi-talented lockdown producer Laith Graham.
A pair of Aussie Bens - Ransom and Mastwyk - also appear as we celebrate the late Waylon Jennings legacy with one of his major hits.
Nu Country TV is a highlight of C 31 streaming list on Digital 44.
Further info - https://www.c31.org.au/
MIRANDA AND ELLE KING SING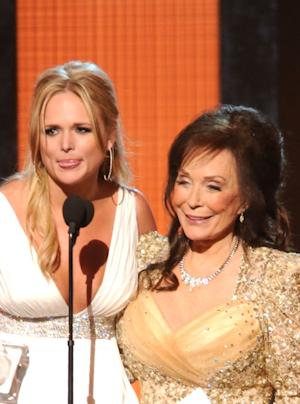 Prolific Texan Grammy and CMA Awards winner Miranda Lambert returns as queen of the bars in a live drink double shot in Behind Bars.
Miranda performs Tequila Does - a song she wrote with fellow Texans Jack Ingram and Jon Randall - for her seventh album Wildcard that earned her third Grammy in February.
It's fitting as Miranda has added Texan themed Casa Rosa bar on Broadway in Nashville to her portfolio that includes her dog rescue charity Mutt Foundation.
Miranda has also won 29 Academy of Country Music Awards, six American Country Awards, seven CMT Music Awards and 14 Country Music Association Awards.
She is also joined by singing actor Elle King in Drunk And I Don't Want To Go Home.
Elle, 31, is daughter of actor comedian Rob Schneider and niece of singing actor John Schneider of Dukes Of Hazzard fame.
Drunk And I Don't Wanna Go Home follows two albums and two EPS for Elle who debuted as an actress in 1999 in her dad's film Deuce Bigalow: Male Gigolo before other acting and music roles from when she was 16.
Miranda celebrated her 37th birthday on November 10 with her second husband Brendan McLoughlin - a New York city cop.
She wed Brendan on January 26, 2019 in Davidson County, Tennessee .
It was Lambert's second wedding after her four-year marriage to Blake Shelton from 2011 to 2015 and rebound romances with singers Anderson East and Turnpike Troubadours co-founder Clay Felker.
Miranda also rescues dogs and rides horses in her rural retreats when not touring solo or with the Pistol Annies with whom she has recorded three albums.
Lambert and frequent co-writers Ingram and Randall also have a new 15 track disc - the Marfa Tapes, released on May.
Miranda cancelled her debut Australian tour with Brothers Osborne at Rod Laver Arena and 13th CMC Rocks Queensland festival in Ipswich in 2019.
CLICK HERE for an exclusive Miranda interview in The Diary on November 11, 2019.
Further info - https://www.elleking.com/
ERIC RETURNS TO CHURCH
North Carolina singer-songwriter and 2020 CMA Entertainer of the Year Eric Church returns with another video filmed during lockdown from his 10 th album.
Church performs Heart On Fire - one of three new heart songs and entrée on his triple album Heart And Soul, released in April.
Church, 43, followed his CMA win in November by performing the national anthem with Jazmine Sullivan at the Super Bowl in Florida this year.
"I have three albums coming out in April. They came out of my 28 days in the mountains of North Carolina , where the songs were recorded and written. The collection is entitled Heart & Soul ," Church revealed.
Eric explored a month-long creative process in his 24-song collection with elite songwriters who joined secluded marathon writing and recording sessions.
"I've always been intrigued when a song is born in a writer room - there is a magic that happens there," Church explained.
"I wanted to put that in the studio form. So, every day, we would write a song in the morning and we would record the song that night. Doing it that way allowed for the songwriters to get involved in the studio process and the musicians to be involved in the creative process. You felt a little bit like you were secretly doing something that was special, and you knew it. You started going, 'hmm, wait 'til the world finds out about this.'"
Producer Jay Joyce, backing vocalist Joanna Cotten and his Church Choir joined many talented Nashville studio musicians on the albums.
CLICK HERE for a Church feature in The Diary on December 10, 2018.
CLICK HERE to win a Church CD on our Membership page.
ANOTHER WAYLON FROM HAWAII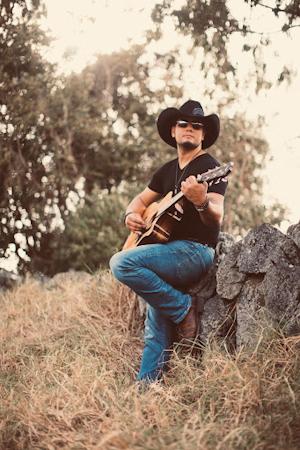 We discover another Waylon from Hawaii this week.
Waylon Nihipali hails From Hilo in Hawaii and graces Nu Country with his In Another Man's Truck video.
The ballad is on the debut album by Waylon who turns 40 in July.
Waylon followed his country singer dad to concerts and studios before he qualified as a contestant in High School Nationals Rodeo Finals in Gillette , Wyoming , in his junior and senior years in high school.
He joined the Air Force after high school graduation and worked in Civil Engineering as a Heavy Equipment Operator.
Waylon taught himself on a guitar from his dad during his seven years in the Air Force before he recorded in a little studio in Clovis, New Mexico .
He came third in the Colgate Country Music Showdown before he left the Air Force to follow country music as a singer-songwriter.
Further info - http://waylonsmusic.com/
BEN RANSOM RAISES HELL IN RANDWICK AND BEYOND
Randwick singer-songwriter and nurse Ben Ransom returns with latest video Raise Some Hell from his fourth album Brave New World.
When he first toured Europe in 1999 he worked as an Anaesthesia nurse while singing for his supper.
It enabled him to keep dingoes from his door as he used the Walkabout Hotel as his mecca and exposed his music to enthusiastic expatriate Australians and others on the Continent and way beyond.
Ransom's popularity expanded from Shepherd's Bush Covent Garden before he boomeranged to our bush on tours and festivals to promote original songs from four albums.
Ben's benevolence to patients enabled him to use his songs as therapy for family tragedies including premature deaths of his mother at 62 and brother at 48 from brain cancer and another young relative from a stroke.
His mother inspired maternal wisdom song Mamma Said and family tragedies sourced Never Can Tell and Coming Down In Spades from Brave New World that was inspired by Aldous Huxley.
CLICK HERE for a Ransom feature in The Diary on March 22.
BEN MASTWYK DINES OUT ON CHICKEN AND EGGS
Melbourne singer-songwriter Ben Mastwyk headed west to Nhill for his Nu Country debut.
Ben and his Millions band became pinball wizards in the video directed by Stu Mannion in the Australian Pinball Museum at the Nhill Oasis Motel.
He was joined by a vast cast of dancers in his lost highway jig - probably the only time he was middle of the road.
Chicken and the Egg is fourth single on his third album Livin' On Gold Street out on March 26 through Social Family Records.
"I'm a big pinball fan. I had heard about this mythical location in Central Victoria called Nhill where, in a small 70s motel, lived the Australian Pinball Museum ," Ben revealed.
"Clearly, I was drawn to go and explore this place and on my first visit I knew I had to return to shoot a video. The motel and pinball museum are drenched with intoxicating visual ephemera, but the surrounding landscape is equally stunning. We presented this location as the fictitious home of The Millions . Basically, I return from a long journey, on a horse, to our home in the desert to join The Millions and our entourage for a big party at the motel. The song is ultimately about making the most of the opportunities in your life. Push a little harder, go a little further and just maybe you can have it all the chicken and the egg."
Livin' on Gold Street was recorded at The Shrimp Shack with guitarist/producer, Michael Hubbard.
The album features his band The Millions - guitarist Hubbard, bassist Craig Kelly, drummer Josh Duiker and Ben Franz on pedal steel.
Livin' on Gold Street depicts emergence from darkness to light when Ben found himself living, both literally and figuratively on Gold Street .
It covers classic honkytonk and country funk influences from The Flying Burrito Brothers , Travelling Wilburys and Chris Isaac.
Further info - https://www.facebook.com/mastwykben/
WIN WAYLON, GEORGE JONES AND HIGHWAYMEN
Late Texan outlaw Waylon Jennings and the Highwaymen close our show with the late Ed Bruce's historic The Last Cowboy Song.
The song is on one of many Waylon, Johnny Cash, Highwaymen and George Jones albums you can win by becoming a Nu Country TV member or renewing your membership.
They are among albums donated by country historian Barbara Dowling who died at 77 on December 11, 2020.
She co-hosted Long In The Saddle in our Nu Country FM era.
The pioneer Australian and Victorian country music awards judge was admired for rising above losing her sight as a young woman and pursuing country music passion with regular trips to Waylon's birthplace in Littlefield, West Texas .
Waylon died at 64 on February 13, 2002 and is survived by singing spouse Jessi, now 77, and son Shooter, 41.
WIN KEITH URBAN CDS ALSO
We have expatriate Australasian superstar Keith Urban's chart topping 12th album The Speed Of Now - Part 1.
Also BR5-49 CD Big Backyard Beat Show and Billy Ray Cyrus's historic 1992 album Some Gave All that features his Achy Breaky Heart hit.
Join Watling & Bates as members and win their 13 track CD Small Town Tales.
We have other CDS by major artists you can win by becoming a Nu Country TV member or renewing your membership.
They include Brad Paisley, Carrie Underwood, Eric Church, Kip Moore and late larrikin legend A.P. Johnson.
CLICK HERE for our Membership Page for details.