DAVE'S DIARY - 1/2/2021 - PREVIEW OF EPISODE 8 - SERIES 46
KEITH URBAN AND PINK HEADLINE NU COUNTRY TV
Expatriate Australasian superstar Keith Urban and Pink headline Nu Country TV on Saturday February 6 at 9.30 pm on Channel 31/Digital 44.
Missouri minstrel Chris Janson returns to the show repeated Wednesday at 10.30 pm and Thursday 4.30 am.
Floridian Michael Ray and California surfing cowboy Gary Allan perform a whiskey double shot in Behind Bars on the program filmed and edited by our multi-talented lockdown host Laith Graham.
Blue Mountains singer-songwriter Cass Hopetoun and California born bluegrass award winner Molly Tuttle also return.
Nu Country TV is a highlight of C 31 streaming list on Digital 44.
Further info - https://www.c31.org.au/
URBAN HAS ONE TOO MANY WITH PINK
Keith Urban and Pink filmed their joint video One Too Many oceans apart in isolation during the pandemic.
They released it the day after they performed it on the 55TH Academy of Country Music Awards that Urban hosted on September 16.
They showcase idyllic imagery as Urban awakes and plays guitar on a leather couch floating off a NSW beach while Pink stands on shore in Los Angeles .
Shots of the singers are interspersed with various people sitting on furniture in the water.
The location is appropriate - the empty beach reflects the song's lyrics that discuss drinking alone while reflecting on a current relationship.
Urban revealed after "getting this song sounding good and feeling good," he had to find a good duet partner and always loved Pink's voice.
"But her artistry and her multi-faceted ability to create and her God-given talent, truly makes her one of the greatest voices of our time," Keith explained.
"She's one of the greats and I don't mean that just throwaway. I mean, literally, she's a singer's singer. I can't imagine any singer disagreeing with that. She's the real deal and she's a great storyteller, and I think that's what sets her apart from so many other people that have got good voices. She's an incredible storyteller. You can feel all of her humanity when she sings, so she was just perfect for this. Everything that she does, she's committed, she doesn't half ass it. She's all in. I love that about her."
The song is a highlight of 16 songs on 12th album The Speed Of Now - Part 1 .
Urban, 53 and father of two daughters, had a conversation with his saviour in his previous God Whispered Your Name video.
The album features five Urban originals and collaborations with artists diverse as Eric Church, Breland and Nile Rogers.
This eclectic Australian chart-topping album, also his ninth U.S. and sixth Canada #1 disc, has been promoted by colourful videos filmed in isolation.
Urban's innovative videos filled the vast void of live concerts postponed in the Covid-19 pandemic.
There was a worthy exception - a ground-breaking Nashville drive-in theatre concert Keith staged for medics, nurses and other emergency first responders.
CLICK HERE for our The Speed Of Now CD feature in The Diary on October 19.
CLICK HERE to win the CD on our membership page.
CHRIS JANSON WAITING ON 5
Missouri minstrel Chris Janson kicked off his working day in style on his return.
He sang of how blue collar mates start at 6 and finish at 5 while toiling for rich employers.
The vivid video traces a working week that ends in joy when the characters cut loose and make the most of after work freedom.
Chris, now 34, wrote a stack of hits on arrival in Nashville in 2009 and is a major mentor of younger artists in altruistic pursuits.
He played midnight grand pianos on Lower Broadway in Nashville in a previous video Drunk Girl.
Chris's advice to peers was to protect women.
Drunk Girl was one of 12 songs he wrote for second album Everybody including five from his Fix A Drink EP that followed debut disc Buy Me A Boat.
His recent tune Put Me Back To Work has an equally strong message.
Waiting On 5 is on his third album Real Friends that features the title track duet with Oklahoma singing actor and TV host Blake Shelton.
Chris and singing spouse Kelly have four children and took their two sons fishing and joined extended family in a trip back in time in recent video Good Vibes.
CLICK HERE for a Janson CD feature in The Diary on November 16, 2015.
MICHAEL RAY MIXES WHISKEY AND RAIN
Florida born singer-songwriter Michael Ray mixes drinks in our whiskey double shot in Behind Bars.
Ray filmed his Whiskey And Rain video after an eight month marriage to Kentuckian singer-songwriter Carly Pearce.
Ray, 32, and Carly, 30, split before he returned to hometown Eustis in Florida after the death of an uncle.
He wrote another song Picture with Hardy and David Garcia on the day of the funeral.
"It's one of those years that you grow a lot from. You go through a lot of stuff, and through that, you find out more of who you are," Ray revealed.
"You just have no other choice but to kind of rely back on who you are. I think I'll always be a lyric guy. I think what makes country music what it is, is the lyrics and the story of it."
Ray was photographed with singer Tyler Reed Tritt - daughter of Georgian country star Travis Tritt - on a Halloween date.
Whiskey And Rain is his third album title track.
Further info - https://www.michaelraymusic.com/
GARY ALLAN WASTES HIS WHISKEY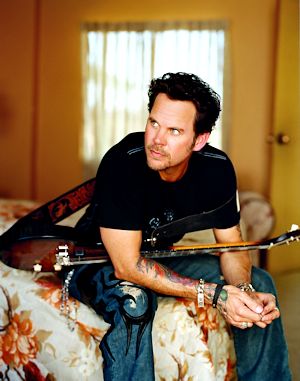 California born Gary Allan sang of spilled whiskey live in his studio on our second double shot.
The thrice wed singer, now 53, played Geelong and St Kilda Palais on his 2005 and 2014 tours
Allan also appeared on Nu Country with songs diverse as It Ain't The Whiskey and Don't Tell Mama.
Allan used his whiskey metaphors after third wife Angela Herzberg committed suicide with a single gunshot wound just after midnight on October 25, 2004.
Texan born Angela pulled the fatal trigger but the ricochet fuelled morose songs by latter day Nashville widower Gary, now 46 and father of six children.
Waste Of A Whiskey Drink is on his 12th album Hard Way .
CLICK HERE for a Gary Allan CD Review in the Diary on February 8, 2013.
MOLLY TUTTLE AT FULL THROTTLE
Californian born bluegrass belle takes us on a journey that began when she learned guitar when she was just eight in Santa Clara county.
She recorded her first album with her dad Jack in Santa Clara when she was 13 and played with her family band The Tuttles.
Molly, now 28, moved to San Francisco before making Nashville her home and recording base.
She appeared on Nu Country with her Good Enough video from her seven track EP Rise.
Take The Journey is on her seventh album When You're Ready on Compass Records after she won 2017 Americana awards for best guitarist and best instrumentalist.
Further info - https://www.mollytuttlemusic.com/
CASS HOPETOUN HAS SHOTS NIGHTCAP
Blue Mountains belle Cass Hopetoun proved being party host and drink tender has a few setbacks in her Shots video.
Cass made the most of her humorous hospital stay in a pillow fight with her night nurse.
Bruce Dawson directed Shots and Typical Bride for her debut disc produced by Matt Fell at his Love Hz studio in Sydney.
Shots was released in March and reached top 5 on Australian country charts and is on her Compass Brothers label album out later this year.
Cass performed live on Casey Donovan's drive-in concert on Seven network show Sunrise and appeared on the news during lockdown.
She depicted how to avoid the fate of fellow Blue Mountains belles in her Typical Bride video.
Cass wants to do it her way on the big day - it follows talks with her parents.
" Typical Bride is a defiant song written for all the girls, like me, who don't fit into the traditional bride mold," Hopetoun revealed.
"It's a country sass anthem, all about feeling empowered to do things the way you like and not worrying about what everyone else thinks you should do. The idea poured out of me one day after talking to my parents about my wedding plans. We had very different ideas about what the day had to include, and so the first writing session was definitely a bit of a vent."
Further info - http://www.casshopetoun.com.au/
HOW TO KEEP NU COUNTRY ON AIR
We need your support in Nu Country TV's 46th series with Australian record companies and major artists teaming to ensure our survival.
We have expatriate Australasian superstar Keith Urban's chart topping 12 th album The Speed Of Now - Part 1.
Also vintage BR5-49 CD Big Backyard Beat Show and Billy Ray Cyrus's historic 1992 album Some Gave All that features his Achy Breaky Heart hit.
You can join Watling & Bates as members and win their 13 track CD Small Town Tales.
We also have other CDS by major artists you can win by becoming a Nu Country TV member or renewing your membership.
They include Brad Paisley, Carrie Underwood, Eric Church and late larrikin legend A.P. Johnson.
CLICK HERE for our Membership Page for details.