DAVE'S DIARY - 26/12/13 - PREVIEW OF EPISODE 1 - SERIES 21
TOURISTS HEADLINE NU COUNTRY SERIES #21 PREMIERE
International superstars Tim McGraw, Keith Urban and Taylor Swift headline the Nu Country TV Series #21 premiere Wednesday December 4 at 10 p m on C 31.

The trio combine on the award winning McGraw video for his hit Highway Don't Care from his 12th album Two Lanes Of Freedom on a show repeated Mondays at 2.30 p m.

Americana stars Jim Lauderdale and Buddy Miller also return to the show on the eve of Jim's 6th Australian tour that includes the 5th CMC Rocks The Hunter festival in March.

Moonshiner's daughter Elizabeth Cook, who performed with Lauderdale in Tamworth in January, showcases the video for a song she wrote with Melinda Schneider.

Soulful roots country artists Ray Wylie Hubbard and T Graham Brown also perform in our popular Behind Bars segment.

And former Tamworth Star Maker finalist Jess Hogan debuts on the show - first in the series to be edited by Laith Graham who picks up the reins from Blaize Warden who returns to studies after being at the helm of the last two series.

Laith is well known to C 31 viewers for his work on Bumper To Bumper, Local Knowledge and Theatre Sports.

Nu Country TV show has been added to the C 31 streaming list.
Just follow this link on your computer or mobile phone -
http://www.c31.org.au/program/view/program/nu-country-tv

WINNING DRAW MCGRAW
Singing actor Tim McGraw headlines with his video for Highway Don't Care that won musical event and music video of the year at the recent CMA Awards in Nashville.
McGraw, who has toured here twice, teamed on the song with expat Australasian Keith Urban and Taylor Swift who plays Ethiad Stadium in Melbourne on Saturday December 14.

McGraw and singing spouse Faith Hill made their second Australian visit in 2012 with the Texan Eli Young Band who return here in March with Oklahoma superstar Toby Keith and Kellie Pickler.
Toby, Kellie and the Texan band play Rod Laver Arena on March 19 after performing at CMC Rocks The Hunter.

CLICK HERE for our Membership Page to learn how to win McGraw's two most recent albums Emotional Traffic and Two Lanes Of Freedom and Keith's 18th album Hope On The Rocks.
CLICK HERE for a Tim McGraw feature in the Diary on March 12, 2013.
PREACHER JIM AND BUDDY MILLER

Americana aces Jim Lauderdale and Buddy Miller return with a live lament about The Train That Carried My Gal From Town.
Sadly, the departing passenger was a woman who wasn't coming back.

The song is on their 2012 album Buddy & Jim, recorded in Miller's Nashville home studio.

Lauderdale, whose first Australian tour was with Kim Richey and Canadians Fred Eaglesmith and Jason McCoy in 2002, returns to Nu Country TV later this month as a preacher in a new Pistol Annies video.
And Miller, former member of November tourist and singing Texan crime novelist Kinky Friedman's Texas Jewboys, has also toured here with Steve Earle and Emmylou Harris.

The duo also host a radio show Buddy & Jim from Miller's home studio.

Ohio born Miller, 61, has also recorded nine solo albums and three duet discs with singing spouse Julie.

Lauderdale, 56 and son of a North Carolina Presbyterian minister, has released 21 solo albums and the duet disc with Miller since 1991.

CLICK HERE for a Lauderdale interview in the Diary on January 19, 2002
CLICK HERE for a Lauderdale CD review in the Diary on December 14, 2006.
CLICK HERE for a Buddy Miller interview in the Diary on February 14, 2005.
ELIZABETH COOK BRANDISHES BALLS
Florida born Moonshiner's Daughter Elizabeth Cook returns to Nu Country with the video for a song she wrote with Sydney singer Melinda Schneider.

Both Cook, now 41 and youngest of 11 children, and Schneider, 42, recorded It Takes Balls To Be A Woman.

Cook used the song as the title track of her 2007 album and performed at Northcote Social Club earlier this year after being part of Jim Lauderdale's Americana shows in Tamworth.

Cook's band, including her singing spouse Tim Carroll and former Midnight Oil upright bassist Bones Hillman, toured here to promote her 2010 album Welder.

She hosts her radio show Apron Strings on the Sirius XM radio station Outlaw Country on Channel 60 in the U.S.

CLICK HERE for a Cook interview in the Diary on November 9, 2008.

RAY WYIE HUBBARD - FROM TEXAS TO NEW YORK
Oklahoma born, long time Texan singer-songwriter Ray Wylie Hubbard struck a chord when he performed his marital eulogy Mother's Blues on the David Letterman TV show in New York City.

Letterman was so impressed that he asked Hubbard, 67, to encore with his satirical tune Screw You, We're From Texas.

"The problem with irony is not everyone gets it," Hubbard revealed in his intro for the song that he reprises on Behind Bars on Nu Country this week.

Hubbard performs the song solo - son Lucas has played guitar in Hubbard's band since he was 12.
The singer praises Texas music and parodies corrupt politicians.
CLICK HERE for Ray Wylie Hubbard interviews in the Diary on July 7, 2012.
T GRAHAM BROWN TURNS WINE INTO WATER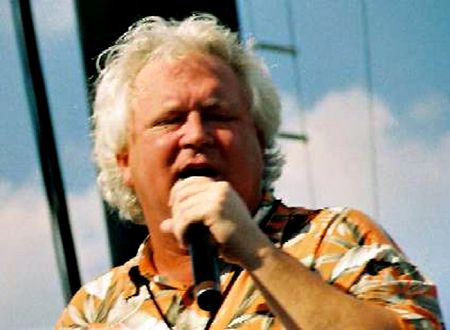 Soulful Georgian country survivor T Graham Brown debuts on Behind Bars with a biblical parable.

Brown, 59, had a brace of country hits including sixth album title track Wine Into Water that he performs live to an appreciate audience of peers this week.

That song, inspired by his battle with booze, was written when he was diagnosed with a bi-polar disorder.

The singer, born Anthony Graham Brown in Atlanta, is a master of culinary delights - he once had a band called Rack 0f Spam.

Brown has released 13 albums in a career that began in a duo Dirk & Tony in 1973 and several Georgian bands before moving to Nashville in 1982 and progressing from writing and singing jingles to songwriting.

His prolific writing landed him a record deal with Capitol in 1984.

Brown's first release Drowning in Memories peaked at #39, debut album title track I Tell It Like It Used To Be went to #7 and I Wish That I Could Hurt That Way Again peaked at #4.

His first two #1 singles were Hell and High Water and Don't Go To Strangers.

Brown's second album Brilliant Conversationalist produced top 10 hits including the title track, She Couldn't Love Me Anymore and Last Resort.

Third album Come as You Were ignited his 3rd #1 hit Darlene.

Further info - http://tgrahambrown.com/
FROM WINE TO CIGARETTES AND WHISKEY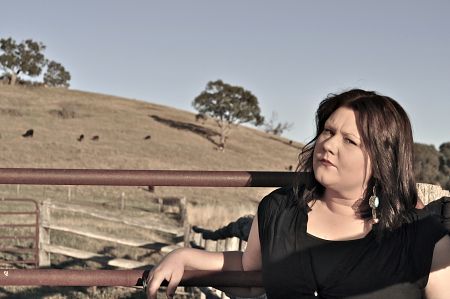 Mudgee minstrel Jess Holland debuts on Nu Country with her humorous video for Cigarettes & Whiskey.

Holland parodies the syndicated faux reality TV music shows that have become a surrogate launch pad for the new millennia mavericks.

The dual Tamworth Star Maker finalist is well qualified to indulge in satire - she began her career at school the western plains of NSW & has released two albums.

She showcased latest single Fine Lines this month from third album, Whole Lot To Say, set for release on WJO Distribution in March.

Jess's grandfather was a founder of The Stringybark Band.

She taught herself to play piano, picked up guitar at five and by nine she was performing in musical groups in her home town Mudgee.

In high school she formed her own band, McGee, playing mandolin, keyboard and acoustic guitar.

McGee released debut self-titled EP in 2008 and cut a solo single When You Know for compilation CD recording Pick of the Bunch.

She was a Star Maker Finalist - in 2011 and 2013 - after releasing debut solo album Introducing Jess Holland.

Her first single My Kinda Town preceded Cigarettes & Whiskey that revealed an earthy edge.

Jess left her band in Mudgee this year and headed off to some of the most remote pubs on the map.

"Small places don't have the same opportunities to hear live music - yet that's where the true country fans live," she says.

"Until recently I was performing part time and working part time as an agronomist, but now I'm a full-time musician. Actually, it wasn't all that big a change - as an agronomist I spent most of my time on farms, on the land, and it's the land that inspires me as a country musician."

Further info - www.jessholland.com.au
HOW TO KEEP NU COUNTRY ON AIR
We need your support as we celebrate our 21st series of Nu Country TV.

Australian record companies and artists have joined forces to ensure our survival.

We have new CDS by major artists you can win by becoming a Nu Country TV member or renewing your membership.

They include singing actors Willie Nelson and Tim McGraw, Voice judge Blake Shelton, Ashley Monroe, Brad Paisley, Gary Allan, Keith Urban, Toby Keith, Dierks Bentley, Eric Church, Carrie Underwood, Chris Young, Charley Pride, Slim Dusty, Adam Harvey, Troy Cassar-Daley and more.

We also have the latest John Denver all-star tribute album and DVDS by Miranda and fellow chart topper Lady Antebellum.

CLICK HERE for our Membership Page for full details.