DAVE'S DIARY - 20 JUNE 2011 - PREVIEW OF EPISODE 3 - SERIES 16
MOVIE STARS HEADLINE NU COUNTRY TV
Singing actors Tim McGraw and Gwyneth Paltrow cross musical and arts genres as they headline Nu Country TV on C 31 this Saturday - June 25 - at 10. 30 p.m.

McGraw and Paltrow perform in a video from their new movie Country Strong.

Expatriate Australian duo O'Shea also appears on the show, edited by Ashley Hall and repeated on Friday at 2.30 a m.

Griffith duo Ooh La-La, Shipwreck Coast born singer Damian Howard and Gippsland raised Tracey Killeen also showcase their new video clips.

And Illinois singer Brett Eldredge makes his Nu Country debut with an evocative video from his debut album.
TIM AND GWYNETH - SCREEN PARTNERS
McGraw and Paltrow have made plenty of movies but this is the first time they have been cast together.
It's also their debut as a married couple - on screen - but not in real life.

McGraw is happily married to fellow singing actor Faith Hill - mother of their three children.

And Paltrow is the spouse of Coldplay singer Chris Martin.

But McGraw, 44, plays the husband-manager of Paltrow's character - a resurrected singer - in the new movie Country Strong.

The duo performs in the video for Me And Tennessee from the movie that opened in Nashville in December but went straight to DVD in Australia.
Acclaimed singer-songwriter and guitarist Jim Lauderdale performs in the house band in the final scene of the movie and video.

The Tony Martin penned song is also on the movie soundtrack that has Paltrow performing three tunes - including the title track - and fellow cast members Garrett Hedlund and Leighton Meister.

The soundtrack also features Faith Hill, Ronnie Dunn, Trace Adkins, Lee Ann Womack, Hank Williams Jr, Sara Evans, Patty Loveless and Chris Young.

McGraw has since made another new movie Dirty Girl but pulled out of South African filmed Denzel Washington movie Safe House - because of tour commitments.

The singer and his record label Curb have sued each other over his latest album Emotional Traffic, set for release this year.

McGraw recorded the album before his Australian tour last year but Curb released a Greatest Hits disc before his visit.

Another Greatest Hits, featuring only one new song Felt Good On My Lips, was released earlier this year.

CLICK HERE for a McGraw interview from the Diary on May 23, 2010.

DAMIAN HOWARD ON DOCK OF THE BAY
Shipwreck Coast singer Damian Howard headed for the dock of the bay - Port Phillip - to illustrate his new video clip and second album title track Out Of My Hands.

The clip also featured the famed St Kilda pier and Espie Hotel - scene of the rhyme for Damian and elder siblings Shane and Marcia in their post Goanna careers.

The concert footage was not shot here or in the Howard family spiritual home Ireland but by the BBC at the Heb Celt festival in the Isle of Lewis in Scotland.

Local décor was filmed at The Ploughboys managerial property beside the Little Yarra River at Gladysdale in the Yarra Valley.

The ornate chandelier featured in the video remains a permanent fixture in their Gladysdale retreat despite attempts by Howard's hombres to take it on the road as a stage prop.
Howard featured Warrnambool pianist Richard Tankard, guitarist Jason King and Yackandandah fiddler Pete Denahy on the album.

The 2011 Tamworth Starmaker finalist has been frequent flyer to Europe during a 16-year career as a solo artist and Ploughboys singer.

Other guests on his discs include guitarist Lee Morgan, drummer Jon Emry, Lost In Suburbia pedal steel guitarist Murray McDowell, Anthony O'Neill on mandolin and fiddler Dan Burke.

Further info - www.damianhoward.com.au
OSHEA - SMASH ON LOWER BROADWAY
Expatriate Australian duo O'Shea return to Nu Country with the video for their new single Smash.

The duo - Mark and singing spouse Jay O'Shea - filmed their clip in the famed Ernest Tubb record store on Lower Broadway in Nashville.

They accentuated the authenticity with vast walls of vinyl records and a vintage microphone from Grand Ole Opry radio station WSM.

O'Shea performed at the CMC Rocks The Hunter festival in March after finalist roles on American reality TV show Can Your Duet?

Mark, 33 and youngest of nine children, hails from Dalby in Queensland, and wife Jay is from Adelaide
His debut album landed him two Golden Guitars for Best New Talent and Video.

Jay, now 36, made her TV debut at 12.

Shortly after becoming engaged the duo's careers took them to different parts of the world.

Jay's Aussie Open Singing Championships $75,000 prize enabled her to move to London for a publishing deal with Warner Chappell.

She penned a #1 pop song in Europe and toured as a backing vocalist for Australian rock legends, INXS.

But it wasn't until marrying and moving to Nashville in 2007 they made music together.

They recorded EP Live At The Blue Bar Version 2.0, and toured with acts diverse as Phil Vassar, Jimmy Wayne, Sara Evans, Oak Ridge Boys and Gretchen Wilson.

Jay and Mark write songs individually and as a duo with hit-makers such as Dave Berg, Tim Nichols, Warren Brothers and Shawn Colvin.

They recently scored cuts by Emma Mae Jacob and Dan Evans.

Further info - http://www.facebook.com/therealoshea
OOH LA-LA - BACK SEAT DRIVERS IN GRIFFITH CAR
Griffith duo Ooh La La makes it debut on Nu Country with their video for The Saint That Sinned.

Laura Pattison and Lauren Hodge filmed their clip at the Griffith Central mall and underground car park.

Other segments were shot at a quaint local home and the vista on a hill outside their Riverina hometown.

Two back seat drivers spring the cheaters in the song - one of eight originals on their debut CD now in shops.

Lauren plays guitar and mandolin and Laura is also a guitarist.

The song is one of eight originals on their debut CD now in shops.

Further info - www.myspace.com/ten13griffith
TRACY KILLEEN - MARGARET AND VERA 1942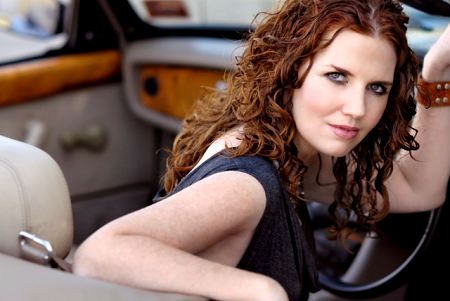 Gippsland born Tracy Killeen showcases the video for her poignant World War 11 song - 42 - Margaret & Vera.

Tracy and Sydney singer-songwriter Alan Caswell wrote the true story of two nurses Margaret Anderson and Vera Torney.

The song explores their unbridled courage in times of war.

Margaret and Vera treated wounded soldiers on the deck of the Empire Star ship in 1942.

Faced with uncertain death, the nurses put their lives on the line for their comrades.

It's on the 2010 Golden Saddler award winner's second album Driver's Seat, released by WJO distribution.

The ravishing redhead won 1998 Gippsland Singer of Year and debuted with Ophelia's Charm for ABC disc The Open Road - Undiscovered Country.

She was a 1999 Tamworth Starmaker finalist, graduating from Australian College of Country Music where she met Kiwi singer Nicky Sweeney.

They teamed as Sweeney Killeen and scored airplay on Nu Country FM, ABC and community radio for an EP and singles.

Sweeney returned to New Zealand in 2006 and Tracy cut her debut 2007 solo album with former Bushwackers member Roger Corbett who also produced the duo's music.

She appeared in Nashville on the 2008 Aussie showcase and TV shows diverse as Landline, Escape With ET and Today.

Further info - www.tracykilleen.com
BRETT ELDREDGE AND RAYMOND - 1943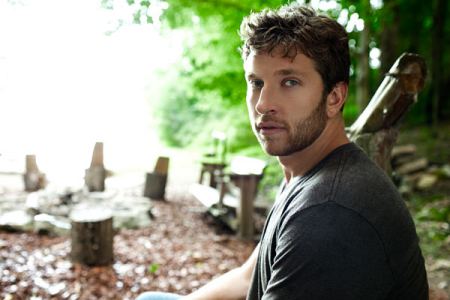 Brett Eldredge debuts on Nu Country with his video for another war song dating back to 1943.

The Paris, Illinois, born baritone singer's character takes viewers inside a nursing home in the video for his song Raymond.

Raymond is the poignant tale of a nursing home employee mistaken by a patient with Alzheimer's for her deceased son, who was killed at war.

The single rings true for Eldredge as his grandmother currently struggles through the disease.

"As a songwriter," he says, "my aim is to portray a little bit of me and my life along with the stories of other people and turn them into something that can really touch somebody's heart and soul. We sit down on Music Row every day and write songs and every once in a while a song like Raymond comes from such a real place. I hope it's that real to other people and that I can make them feel the way I felt when I wrote it and when I sing it."

The song, released in September, 2010, is title track of Eldredge's debut album.

Eldredge, whose cousin Terry plays in singing actor Dolly Parton's band, The Grascals, expanded his love of country music during his second year at Chicago's Elmhurst College.

Eldredge's songwriting credits include I Think I've Had Enough - a track on Gary Allan's Get Off on the Pain album.

He began recording his songs and eventually signed a deal with Atlantic Records following a showcase in Nashville.

Parton, 65, tours Australia in November.

Further info - www.bretteldredge.com
JACKSON AND LAMBERT PRIZES FOR TOURS
There's great news for fans of Georgian born superstar Alan Jackson and quadruple CMA Award winning Texan star Miranda Lambert.

We have the duo's latest CDS as prizes for viewers who renew Nu Country TV memberships or become members.

Sony-BMG promotions chief Emma Smith also gave us Miranda's new DVD - Revolution: Live By Candlelight.

Alan's 34 Number Ones features his biggest hits including his duet with Zac Brown Band - As She's Walking Away.

The bonus tracks also include his cut of the late June Carter Cash-Merle Kilgore written Johnny Cash hit Ring Of Fire and rare track Look At Me.

Emma also donated the newly wed Miranda's huge selling 4th CD Revolution.

And as a bonus there is Miranda's new DVD featuring rare acoustic performances of six songs White Liar, The House That Built Me, Love Song, Heart Like Mine, Love Is Looking At You and Rolling Stones country classic Dead Flowers.

Jackson played Rod Laver Arena on Friday March 4 before headlining CMC Rocks The Hunter on March 5 and 6.
WIN KEITH URBAN CDS ALSO
Expatriate Australasian superstar Keith Urban returned for a triumphant tour with chart-topping mates Lady Antebellum in April.

And Keith's long time record company EMI-Capitol has great news for Nu Country TV viewers.

Promotions ace Bianca O'Neill donated autographed copies of his huge selling ninth album Get Closer.

She has also donated new compilation The Very Best Of Slim Dusty and CMAA Winners - 2011.

All you have to do to win Jackson, Lambert, Urban and Dusty CDS or the Lambert DVD is become a member of Nu Country or renew membership.

It costs just $20.

Please send a cheque or money order made out to Nu Country Music to us at P O Box 625 - Northcote - 3070.

We also now have electronic banking for membership payment and renewal.

But email us first at music@nucountry.com.au as stocks are limited.

Other prizes on offer include -
Taylor Swift - 2ND CD Fearless.
Tim McGraw Southern Voice Tour CD with 11-bonus video clips.
Dierks Bentley - Feel The Fire.
Felicity - Landing Lights
Slim Dusty Sittin' On 80 Boxed Set
The Very Best Of Slim Dusty
Steve Forde - Guns & Guitars
Catherine Britt - Little Wildflowers.
Mike Brady - Country To Country.
CMAA Winners 2011 and other compilation CDS.