DAVE'S DIARY - 5/7/10 - PREVIEW OF EPISODE 5 - SERIES 14
BENDIGO BELLE BUSHFIRE BENEFACTOR
Bendigo born Kelly Brooks was so moved by Black Saturday bushfires she financed and recorded a song and video clip about the disaster.

Her clip Watching Over Them is one of the highlights of Nu Country TV this Saturday July 10 at 10 p m on C 31.

Texan singer Miranda Lambert also returns with the video for her chart topping homage to a childhood home.

Fellow Texan Sunny Sweeney and Oregon quarter horse breeder singer Joni Harms returns with a video recorded in Queensland.

Singing superstar and actor Tim McGraw uses a weather metaphor in an historic hit on the eve of his Australian tour in September.

Former Sydney teacher Luke O'Shea and Dunkeld raised sisters Sunny Cowgirls strut their stuff here and in China on a show repeated at 1 am and 3.30 p m on Wednesday and online at C 31 web page.

KELLY BROOKS HEADLINER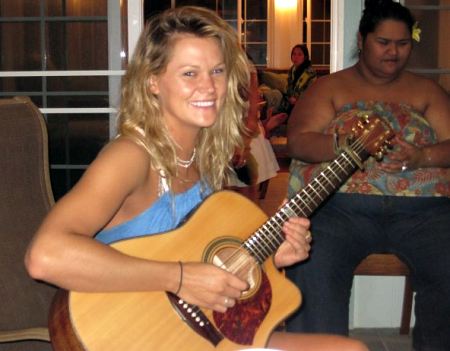 Bendigo born singer Kelly Brooks put her cold hard cash where her heart was when she recorded her tribute to a Black Saturday bushfire survivor.

The former Deal or No Deal model financed Nashville recording sessions with one time Saltbush pedal steel guitarist Mark Moffatt.

She also filmed the video for Watching Over Them on the Rubicon farm where she was raised - right in the heart of the bushfires.

Kelly was home on the farm fighting the fires when they hit Bendigo.

Her song and video, shot by a snake-strewn riverbank, reflects the story of a man who lost everything in the Victorian bushfires but his faith.

Kelly wrote her first song at 11 about her pet sheep Holly and wrote and directed three short films after studying film and TV production at RMIT.

After graduation she bought an $800 car in Florida and drove to Nashville with her guitar in the back and $1000 dollars in the bank.

She worked on a farm outside Nashville driving tractors and exercising horses in return for board at the farmhouse.

"During the day I would go to Nashville and start the difficult process of meeting people, writing songs and establishing myself there," Kelly said.

"I managed to save up and record a five track demo but was unhappy with how they turned about because they were not my songs and I didn't feel the emotion I was trying to portray.

Brooks, a 2007 Tamworth Starmaker finalist, also recorded another song Cold As You with Moffatt.

She now lives Broadbeach on the Gold Coast and donated proceeds from the songs sales to the Red Cross bushfire appeal.

The singer is sponsored by Maton Guitars.

Further info - www.kellybrooksmusic.com
MIRANDA LAMBERT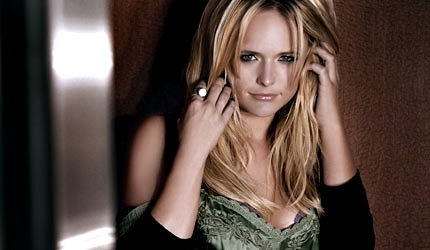 Miranda Lambert topped charts for more than a month with The House That Built Me from her fourth album Revolution.

That's why we belatedly feature the video for the song - evocative tale of returning to a childhood home occupied by new owners - this week.

Unlike Kelly, the singer arrived by bus and didn't have to fight fires with her family.

Fellow Texan Allan Shamblin wrote Miranda's song with Tim McGraw hit writer Tom Douglas about seven years ago.

"We were at Sundance Film Festival in Utah doing some writer shows for the Bluebird Café in conjunction with Sundance," Shamblin revealed.

"I had the title for the song and I ran it by Tom. We started talking about the idea. When you co-write a song you each dig into your own heart for where you're coming from. The inspiration for me was the last ten years or so with having my own children. I often think about the neighborhood and the house that my father built that I grew up in."

Lambert, fiancé of Oklahoma star Blake Shelton won three Academy Of Country Music awards in April with the video for cheating song White Liar and fourth album Revolution.

She recently filmed a video in Tennessee town Joelton for Only Prettier with southern belles Kellie Pickler, Hillary Scott of Lady Antebellum and Laura Bell Bundy.

CLICK HERE for a Lambert feature in the Diary on May 5, 2007.
SUNNY SWEENEY
Fellow Texan Sunny Sweeney returns with her video for If I Could from her debut album Heartbreaker's Hall Of Fame.

Sunny shares a love of canines with Lambert - she has three dogs named Dolly, Nash and Merle.

Her latest single From a Table Away debuted at #58 on the charts.

Sunny records for Big Machine - the same indie record label as another Texan and recent Australian tourist Jack Ingram.

The latter day Austin resident also went to university in San Marcos with Randy Rogers.
Tim Carroll - singing spouse of Melinda Schneider's writing collaborator Elizabeth Cook - recorded his original of If I Could as the title track of his third album in 2001.

Cook's dad Tom, now a spritely 86 year old, served 11 years prison for his role in moonshine whiskey before being saved by her mum Joyce.

She recently released her fifth album Welder dedicated to her dad.

Click Here for a Sweeney feature in the Diary on April 25, 2007.

JONI HARMS
Former Nu Country TV host Joni Harms returns with a video clip filmed in Queensland.

The Oregonian oriole, who has toured here twice, filmed Cowboy Up at Widgee near Gympie in Queensland?

"It's the cutest little rodeo arena there, very authentic, which was what we wanted," Harms said.

"We didn't want anything that was brand new and all shiny with metal gates. We wanted something that was more rustic. We found Joe Mooney to play the cowboy role in Cowboy Up where he has to cowboy up - not only because he gets bucked off - but also because his girlfriend leaves him. He did a great job - he rode a bull and also couple of broncs. I rode horses and brought my two children in to be part of the video. We had a lot of the folks in the Widgee area show up and it was a real blast."
The 49-year-old mother of two has made 10 albums in a career littered with stillborn discs.

Click Here for a Harms feature in the Diary on June 27, 2007.

TIM MCGRAW REIGNS
When superstar Tim McGraw performs in the video this week for historic hit She's My Kind Of Rain he uses a marital metaphor.

McGraw, 43 and singing spouse and actress Faith Hill recently sold their Beverly Hills six bedroom mansion for $9.5 million.

They bought the four-acre plot for $6.4 million in 2003 when Hill was filming The Stepford Wives with Keith Urban's thespian wife Nicole.

The couple raised their three daughters in Nashville where McGraw has lived since 1989.

Tim is the son of late baseball legend Tug.
But his mother raised him near Start in Louisiana.

Tim and Faith, from Star, Mississippi, met at a Nashville radio station - she was opening act on his 1996 tour.

They wed that year and recorded a brace of duet hits including It's Your Love, Just to Hear You Say That You Love Me and Let's Make Love.

McGraw shaved his moustache as on screen husband of Sandra Bullock in The Blind Side.

He grew a beard for his role as Gwyneth Paltrow's husband and manager in new movie Love Don't Let Me Down.

McGraw is reunited in the film with Garret Hedlund who played his son in 2004 gridiron movie Friday Night Lights, set in Odessa, Texas.

And in yet another new movie Dirty Girl, Tim shares billing with Robert Duvall and Kentucky born singing actor Dwight Yoakam who were all in the 2008 movie Four Christmases.

McGraw is touring here in September to promote his music, now boasting career sales beyond 40 million, with his band The Dance Hall Doctors.

Viewers may recall The Warren Brothers - Brad and Brett - who toured here as a duo last century.

But, unlike their debut at long defunct ID's bar in Greville St, Prahran, they'll be on the big stage at Rod Laver Arena on Sunday September 19 before heading north.

CLICK HERE for a McGraw feature in the Diary on May 23.

LUKE O'SHEA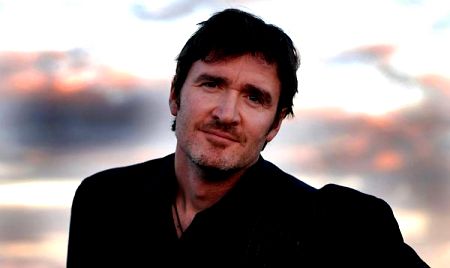 Sydney singer-songwriter Luke O'Shea performs in the video for the title track of his fourth album Prodigal Son.

O'Shea performed in Melbourne during the birth of the TV show in 2003.

Luke follows in a long line of schoolteachers to indulge in country music.

Sunraysia born Sara Storer, Dead Livers lead singer Marty Atchison and John Schumann, who cut Marty's signature song Holy Mary, are revered writers torn from secondary and primary teaching.

O'Shea, who won his break with indie single Standing In The Rain and Telephone Lines on a Sydney Basement CD and wrote all 12 songs on a previous disc No Day Like Today.

Luke's music draws from his travels here and in the U.K. and Ireland and on Indian reservations in the U.S.

CLICK HERE for an O'Shea CD review in the Diary on March 3.
SUNNY COWGIRLS
The Sunny Cowgirls return with a snippet of Pink Galahs filmed at a concert in China.

It's a long way from where Sophie and Celeste Clabburn were raised on a sprawling sheep and wheat farm near Dunkeld in shadows of the majestic Grampians in northwest Victoria.

The sisters made a documentary, released with third CD Dust Will Settle.

They began performing as children, forming Big Dick and the Strokers (their father's name is Richard), and jamming for friends and family.

They moved farming operations to West Australia and the sisters chose NSW as their musical launch pad.

The duo reached back to their childhood on fourth album Summer after a trip to Nashville.

Celeste wrote Good Spot as a tribute to her Grampians roots.

"I went to stay with a friend for a few days and ended up spending three months there, it was such a wonderful way of life," Celeste said.
She also wrote Soft as Wool, about one of the characters she met there. It's a song about a tough shearer with a heart of gold, sung with warmth and much affection.

A sense of place and a girl with whom Celeste went to school inspired 12 Trees - a song about coming home and a celebration of life on the land.

"The songs we write come from a very real place - they're always inspired by where we've been and the people we've met," said Sophie.

CLICK HERE for a Sunny Cowgirls CD review on July 12, 2005.

WIN TIM MCGRAW TOUR SOUVENIR CD
Award winning Tim McGraw tour promoter Michael Chugg and Rob Potts are promoting Series #14 of Nu Country TV.

Now the superstar and singing actor's record company Sony has given Nu Country viewers a chance to win his souvenir tour CD.

The Southern Voice CD, with bonus tracks, is released here to promote McGraw's debut Australian tour with wife Faith Hill and The Dancehall Doctors in September.

All you have to do is become a member of Nu Country TV or renew your membership.

It costs just $20.

Please send a cheque or money order made out to Nu Country Music to us at P O Box 625 - Northcote - 3070.

Please email us first at music@nucountry.com.au as stocks are limited.
WIN ROSANNE CASH CD
We also have Rosanne Cash's acclaimed new EMI CD The List - new versions of classics from a list given to her by late father Johnny when she was 18 in 1973.

Guests on the Cash collection include Bruce Springsteen, Elvis Costello, Jeff Tweedy and Rufus Wainwright.

Cash's second husband John Leventhal produced the CD for Manhattan Records.

It features songs dating back to the Carter Family, the Hanks - Williams, Snow and Cochran - Harlan Howard, Merle Haggard and Bob Dylan.

We'll reward your new membership or membership renewal with a copy of the CD - please send us a cheque or money order for $20.

Please email us first at music@nucountry.com.au as stocks are limited.
WIN DIERKS BENTLEY CD

EMI Records has provided Nu Country TV with Arizona born Dierks Bentley's fifth chart topping CD Feel The Fire.

Bentley won an enthusiastic following on his debut Australian tour in May with superstars Brooks & Dunn.

Dierks, 33, has scored seven #1 hits since leaving Phoenix for Nashville as a teenager.

The singer has broadened his music by including bluegrass - featuring the famed McCoury family - on albums dating back to his indie debut Danglin' Rope.

He has also recorded duets with prolific Grammy winner Alison Krauss and Texan chanteuse Patty Griffin.

Win Feel The Fire by becoming a member of Nu Country or renewing membership.

It only costs $20 including postage.

Please email us first at music@nucountry.com.au

We will then send you the CD on receipt of your cheque or money order made out to Nu Country Music.
WIN SLIM DUSTY CLASSIC BOX SET
We have more good news for viewers - EMI Records has given us an invaluable collectors' item - a brace of the 4 Box sets by late Australian country legend Slim Dusty.

Sittin' On 80 features a lost, classic track discovered by Slim's widow Joy McKean.

Joy found Give Me Room from a 1997 recording at their home studio Columbia Lane.

It was written by one of Slim's favourite writers John Dohling - outback station hand and good mate who passed away in November last year.

Sadly he never heard the final version of Slim's recording of his classic trucking song.

It has now been released as a single and included on Sittin' On 80.

Slim's legendary Travelling Country Band played on the song that has been digitally re-mastered by Australia's mastering guru Don Bartley.

All you have to do to win Slim's 4 CD Box set is become a member of Nu Country TV or renew your membership.

It only costs $20 and includes postage.

Please email us first at music@nucountry.com.au

We will then send you the CD on receipt of your cheque or money order made out to Nu Country Music.

TAYLOR SWIFT FEARLESS CD OFFER
Universal Music has donated copies of teen sensation Taylor Swift's huge selling second album Fearless to Nu Country TV.

Viewers who become members or renew their membership for just $20 can win the Fearless CD.

Swift, 19, played capacity audiences on her Australian tour in March and returns here in February.

Please email us at music@nucountry.com.au with your pledge.

Important note - please email us first.

Don't send membership cheque until you have been confirmed as the winner.
WIN FELICITY CD
Multiple Golden Guitarist winner Felicity Urquhart returned to Nu Country TV as hosts during Series #12, beginning in June.

You can win autographed copies of Felicity's sixth album Landing Lights, available here in shops on Shock.

All you have to do is become a member of Nu Country TV or renew membership.

It only costs $20 including postage.

Please email us first at music@nucountry.com.au and let us know which CD you would like.

We will then send you the CD on receipt of your cheque or money order made out to Nu Country Music.
WIN CATHERINE BRITT CDS
MIKE BRADY TOO
We have Catherine Britt's third CD Little Wildflower for viewers who wish to become members or renew membership.

Catherine, Adam Brand and Mike Brady were among artists who donated their talent to the Whittlesea Bushfire benefit on Saturday April 4.

Brady donated autographed copies of his Country To Country CD to viewers who become members or current members who renew their membership.

Mike was also a VIP guest host of Nu Country TV during our eighth series.

So for your $20 membership you can win Mike's CD Country To Country or Catherine Britt's Little Wildflower CD.
WIN JASMINE RAE & STEVE FORDE CDS
We also have the following CDS for viewers who email our web page and pledge $20 membership at music@nucountry.com.au

Telstra Road To Tamworth winner Jasmine Rae's debut CD Look It Up.

We also have Steve Forde's fifth album Guns & Guitars.