DAVE'S DIARY - 30/8/10 - PREVIEW OF EPISODE 13 - SERIES 14
ANNELIESE HOSTS SERIES #14 FINALE
Sapphire Coast student Anneliese Staubli hosts the Series #14 finale of Nu Country TV this Saturday - September 4 - at 10 p m on C 31.

Staubli, fresh from her discovery of Tura Beach singer Cameron Cusack, introduces Bega band Garry Carson Jones & The Poddy Dodgers.

The O'Sheas - another expatriate Australian act - also debut this week.

Former Texan child prodigy and latter day singing actress Leann Rimes returns with her version of a vintage hit.

Zac Brown, about to be a father for the fourth time, also performs on a show featuring Geelong born balladeer Adam Harvey.

Sydney singer Tori Darke makes her debut and Mascot minstrel Amber Lawrence returns with her new video clip.
LEANN RIMES SWINGING
Texan Leann Rimes reached out to Floridian stone country singer John Anderson to source her latest single Swingin'.

Anderson had a major hit in 1983 with the song, reprised on Rimes 14th album Lady And Gentleman, set for October 5 release.

Former Pure Prairie League singer and superstar Vince Gill produced the covers album with Nashville A-team session players.
Rimes, 28, partnered with noted choreographer and dance partner Benji Schwimmer and director David McClister for the nine-hour shoot at the Moose Lodge in Burbank, California.

The riveting video features a dance until you drop contest under the gaze of two huge stuffed moose heads on the wall.
She reaches back to an era when western swing was still the king for her entree by pioneer dance callers.

They morph into a present day scenario with Rimes wearing four-and-a-half inch heels.

"There was no pressure. It was so easy and chill," Rimes revealed.

"I just wanted everybody to feel the fun that comes off of that track."

A friend suggested an album of classic love songs, but Rimes realised that men sang nearly all her favourite classic country songs.

Rimes also features the legendary Time Jumpers for a super-retro remake her own 1996 career-starter, Blue on the disc.

She also revamped the late Texan outlaw Waylon Jennings' Only Daddy That'll Walk the Line as Only Mama and is the first-person narrator of his Good Hearted Woman.

Rimes now lives in Los Angeles with boyfriend actor Eddie Cibrian and his two children.

The couple began their romance shooting the Northern Lights movie in Calgary, Alberta.

Last year she separated from her husband of seven years, dancer Dean Sheremet, to be with Cibrian who was also married.

Expatriate Queensland Star Maker winner Kylie Sackley penned Rimes top #5 hit Nothing 'Bout Love Makes Sense.

She penned it with another former Pure Prairie League singer Gary Burr and Joel Feeney for Rimes 12th album This Time, that sold 100,000 copies in its first week.

CLICK HERE for a Rimes feature in the Diary on October 25, 2003.

O'SHEAS MAKE HAY
Fellow expatriate Australians Mark and Jay O'Shea debut on the show with their video for their song Old School.

The duo performs as O'Shea and made the finals of American reality TV show Can Your Duet?

They should not be mistaken for Sydney singer Luke O'Shea or Darwin diva Karen O'Shea.

O'Shea's vibrant video features collages of famed duos such as Sonny & Cher, John & Yoko, Elvis & Priscilla and Adam & Eve.

Mark, youngest of nine children, hails from Dalby, Queensland, and wife Jay is from Adelaide.

He was raised in remote bush country and educated in Catholic boarding school where he trained on piano and at 13 started a band with two older boys.
Mark's debut album earned him CMAA Tamworth Golden Guitar awards for Best New Talent and Best Video.

Jay made her TV debut at 12 after calling her local station and asking to sing an Olivia Newton John song on their variety show.

Also a talented dancer, Jay toured the UK and Europe with the Australian Dance-Drill Team at 15.

Shortly after becoming engaged their careers took them to different parts of the world.

Jay's Australian Open Singing Championships $75,000 prize enabled her to move to London for a publishing deal with Warner Chappell.

She penned a #1 pop song in Europe and toured as a backing vocalist for Australian rock legends, INXS.

Mark joined a rock band that signed with LA based label, Trauma, (No Doubt, Bush).

They released a single in Australia that went top 20.

But it wasn't until marrying and moving to Nashville in 2007 they made music together.

They recorded EP Live At The Blue Bar Version 2.0, travelling the U.S. to open for artists diverse as Phil Vassar, Jimmy Wayne, Sara Evans, Oak Ridge Boys and Gretchen Wilson.

Jay and Mark write songs individually and as a duo, with hit-makers such as Dave Berg, Tim Nichols, Warren Brothers and Shawn Colvin.

They recently scored cuts by Emma Mae Jacob and Dan Evans.

Further info - http://www.facebook.com/therealoshea
ZAC BROWN BAND ON HIGHWAY 20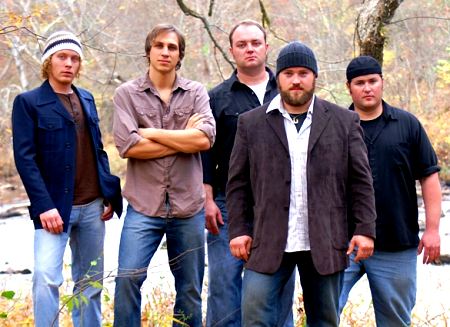 Georgian chart-toppers the Zac Brown Band return to Nu Country with an evocative video for a song about paternal regret.

Highway 20 is a powerful story of a father on the road and missing his son.

Brown, about to become a father for the fourth time, is well qualified to sing about the rigors of the road.

But, unlike the character in the song, Brown lives with his wife and kids when not on the road.

The song is from the band's fourth album The Foundation.

Fellow Georgian Alan Jackson and Floridian Jimmy Buffett - partners on the #1 hit It's 5 O'Clock Somewhere - join the band on its fifth album You Get What You Give.

Jackson performs a duet on As She's Walking Away and Brown's mentor Buffett joins the band for Knee Deep.

The album is set for a September 21 release on Atlantic Records.

Zac's band topped Billboard charts recently with Free.

We recently featured the video for the band's breakthrough hit Chicken Fried - the song was also cut by defunct Virginian band Lost Trailers.

CLICK HERE for a Zac Brown Band CD review in the Diary on August 9, 2010.
ADAM HARVEY FAMILY PARTY
Adam Harvey, born in the Geelong suburb of Leopold, enjoys an open house for parties.

So he invited his band to entertain guests in the video for his new single Better Than This on his ninth album Best So Far.

Adam's wife Kathy, sons Conway, 9, and Laylah, 8, also joined the party at their home on the NSW Central Coast.

Harvey, 35 and recipient of seven Golden Guitars, had plenty of company on his previous duets disc Both Sides Now.

CLICK HERE for a Harvey feature in the Diary on November 5, 2009.
AMBER LAWRENCE TAUNTS VIXENS
Mascot minstrel Amber Lawrence returns to Nu Country TV with an all female cast for the video of her latest single Women Like Me Don't Like Girls Like You.

Amber delivered a strong warning to vixens who try to steal her man.

It was filmed at the Retro Manhattan Bowling Alley in Mascot with Amber behind the wheel of a genuine 1959 Pontiac.

It's on her second album When It All Comes Down.

She performed at the Whittlesea festival in February and CMC Rocks The Snowys at Thredbo in March.

Success is sweet solace for Lawrence who suffered tragedy on the eve of recording her album when her father died from leukaemia.

The singer, 25, exorcised grief by writing her second album title track and Always Kiss Me Goodnight about her patriarch - replete with paternal nod in The Good Men.
Further info - http://www.amberlawrence.com/
TORI DARKE SHOTGUN RIDER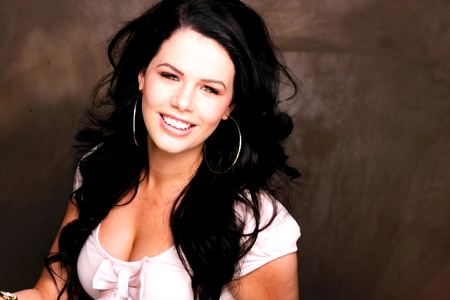 Fellow Sydney singer Tori Darke debuts on the show with the humorous video for her single You Better Run.

But the furious fellow wielding the shotgun and wearing a hoodie in the video was not her real life father.

The girls in her band were armed with a fiddle and drum sticks.

Tori, now 20, is from Mt Annan near Camden and recorded her debut album with producer Michael Davie in Nashville during winter.

You Better Run is one of three video clips on her first EP.

The former Elderslie High School student visited Canada in 2009 where she played Merritt Mountain Country Music Festival, opening for Kenny Chesney.

Further info - www.toridarke.com
PODDY DODGERS NO RUSTLERS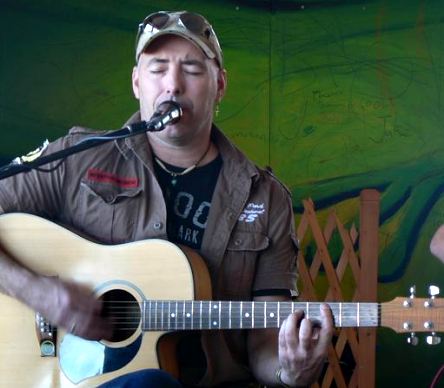 Bega band Garry Carson Jones and his Poddy Dodgers don't live up to their name and rustle unbranded calves on the NSW Sapphire Coast.

Instead they play country music in the Bega dairy belt and beyond.

This week they debut on Nu Country with a snippet of their video of their song Jack Frost.

It's from their second indie album Spirited.

Garry was born in Delegate (population 700) in Monaro Country, began his career at 10 and wrote his first song at 14.

His brothers played bass and drums in his bands that embraced rock and country.

Garry's real passion is country - he entered his first talent quest in 2001 and won both singer/songwriter and recorded songwriter sections.

The following year he won Merimbula Country Music Talent Quest.

In 2003 Garry entered Tamworth Songwriters' Association Tiara Awards.

He was rewarded with a berth amongst the finalists. That same year he was a finalist in Steel City Champion of Champions in Newcastle and came third in the National Champion of Champions in Canberra.

Further info - http://poddydodgers.com/
WIN TIM MCGRAW TOUR SOUVENIR CD
Award winning Tim McGraw tour promoters Michael Chugg and Rob Potts are promoting Series #14 of Nu Country TV.

Now the superstar's record company Sony has given Nu Country viewers a chance to win his souvenir tour CD.

The Southern Voice CD, with 11 bonus DVD video clips, is released to promote Tim's debut Australian tour with singing actress wife Faith Hill and The Dancehall Doctors in September.

All you have to do is become a member of Nu Country TV or renew your membership.
It costs just $20.

Please send cheque or money order made out to Nu Country Music to us at P O Box 625 - Northcote - 3070.

But email us first at music@nucountry.com.au as stocks are limited.
WIN ROSANNE CASH CD
We also have Rosanne Cash's acclaimed new EMI CD The List - new versions of classics from a list given to her by late father Johnny when she was 18 in 1973.

Guests on the Cash collection include Bruce Springsteen, Elvis Costello, Jeff Tweedy and Rufus Wainwright.

Cash's second husband John Leventhal produced the CD for Manhattan Records.

It features songs dating back to the Carter Family, the Hanks - Williams, Snow and Cochran - Harlan Howard, Merle Haggard and Bob Dylan.

We'll reward your new membership or membership renewal with a copy of the CD - please send us a cheque or money order for $20.

Please email us first at music@nucountry.com.au as stocks are limited.
WIN DIERKS BENTLEY CD

EMI Records has provided Nu Country TV with Arizona born Dierks Bentley's fifth chart topping CD Feel The Fire.

Bentley won an enthusiastic following on his debut Australian tour in May with superstars Brooks & Dunn.

Dierks, 33, has scored seven #1 hits since leaving Phoenix for Nashville as a teenager.

The singer has broadened his music by including bluegrass - featuring the famed McCoury family - on albums dating back to his indie debut Danglin' Rope.

He has also recorded duets with prolific Grammy winner Alison Krauss and Texan chanteuse Patty Griffin.

Win Feel The Fire by becoming a member of Nu Country or renewing membership.

It only costs $20 including postage.

Please email us first at music@nucountry.com.au

We will then send you the CD on receipt of your cheque or money order made out to Nu Country Music.
WIN SLIM DUSTY CLASSIC BOX SET
We have more good news for viewers - EMI Records has given us an invaluable collectors' item - a brace of the 4 Box sets by late Australian country legend Slim Dusty.

Sittin' On 80 features a lost, classic track discovered by Slim's widow Joy McKean.

Joy found Give Me Room from a 1997 recording at their home studio Columbia Lane.

It was written by one of Slim's favourite writers John Dohling - outback station hand and good mate who passed away in November last year.

Sadly he never heard the final version of Slim's recording of his classic trucking song.

It has now been released as a single and included on Sittin' On 80.

Slim's legendary Travelling Country Band played on the song that has been digitally re-mastered by Australia's mastering guru Don Bartley.

All you have to do to win Slim's 4 CD Box set is become a member of Nu Country TV or renew your membership.

It only costs $20 and includes postage.

Please email us first at music@nucountry.com.au

We will then send you the CD on receipt of your cheque or money order made out to Nu Country Music.

TAYLOR SWIFT FEARLESS CD OFFER
Universal Music has donated copies of teen sensation Taylor Swift's huge selling second album Fearless to Nu Country TV.

Viewers who become members or renew their membership for just $20 can win the Fearless CD.

Swift, 19, played capacity audiences on her Australian tour in March and returns here in February.

Please email us at music@nucountry.com.au with your pledge.

Important note - please email us first.

Don't send membership cheque until you have been confirmed as the winner.
WIN FELICITY CD
Multiple Golden Guitarist winner Felicity Urquhart returned to Nu Country TV as hosts during Series #12, beginning in June.

You can win autographed copies of Felicity's sixth album Landing Lights, available here in shops on Shock.

All you have to do is become a member of Nu Country TV or renew membership.

It only costs $20 including postage.

Please email us first at music@nucountry.com.au and let us know which CD you would like.

We will then send you the CD on receipt of your cheque or money order made out to Nu Country Music.
WIN CATHERINE BRITT CDS
MIKE BRADY TOO
We have Catherine Britt's third CD Little Wildflower for viewers who wish to become members or renew membership.

Catherine, Adam Brand and Mike Brady were among artists who donated their talent to the Whittlesea Bushfire benefit on Saturday April 4.

Brady donated autographed copies of his Country To Country CD to viewers who become members or current members who renew their membership.

Mike was also a VIP guest host of Nu Country TV during our eighth series.

So for your $20 membership you can win Mike's CD Country To Country or Catherine Britt's Little Wildflower CD.
WIN JASMINE RAE & STEVE FORDE CDS
We also have the following CDS for viewers who email our web page and pledge $20 membership at music@nucountry.com.au

Telstra Road To Tamworth winner Jasmine Rae's debut CD Look It Up.

We also have Steve Forde's fifth album Guns & Guitars.