DAVE'S DIARY - 16/1/12 - PREVIEW OF EPISODE 7 - SERIES 17
OVERSEAS TOURISTS ON NU COUNTRY TV
International autumn tourists Dierks Bentley and Faith Hill return to Nu Country TV this Wednesday January 18 at 10 pm on C 31.

The Nashville stars headline a show also featuring hotshot guitarist Brad Paisley - keen to tour Australia in 2012.

Paisley appears with veteran chart topping band Alabama.

Hunter Valley singer Kirsty Lee Akers performs with duet partner Bob Evans.

And Gippsland band Jetty Road also returns to the show, hosted by Aila Serrano and edited by Ashley Hall.

Gunnedah born singer Katrina Burgoyne debuts her latest video on the program, repeated Friday at 1.30 am.
DIERKS BENTLEY TOUR ENTRÉE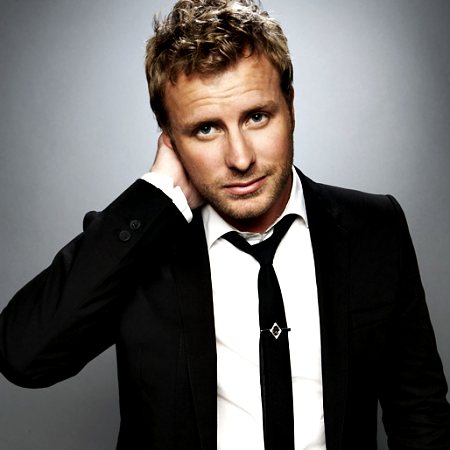 Arizona born singer-songwriter Dierks Bentley returns with a humorous video for his latest single Am I The Only One.

Bentley heads out solo for a night on the town after being rejected by his mates.

Instead Dierks walks into a bar where he finds a willing band to perform his latest #1 hit.

Bentley makes his second tour of Australia in March - he's promoting his seventh album Home, released on February 7.

Dierks, who debuted here with Brooks & Dunn in 2010, plays St Kilda Palais on March 13 with Aussie country king Lee Kernaghan.

He's also one of the international headliners of the second CMC Rocks The Hunter festival at the Hope Estate.

Bentley, 35, explored his bluegrass roots on his previous album Up On The Ridge.

The singer is indebted to Charles Kelley of Lady Antebellum for saving his 1967 Chevy Camaro when it caught fire in Nashville on January 18 last year.

The car was an anniversary gift from Bentley's wife Cassady.

"It was the night of the Nashville Grammy party, so I thought it would be a good night to take it out for a spin," Bentley revealed.

"Then after that party, I drove it to Whiskey Kitchen, and I didn't want to valet park it, but I did."

Then he went inside and bumped into Kelley, who said he wanted to see the new car.

"It was not even a minute after I'd walked in, and Charles and I go back outside and there are flames coming out from under the engine - and wrapping around the sides," he recalled.

"The valet guy was still in it, trying to pop the hood. My brain was not even processing it. I was in shock. But Charles saw a guy from the bar who had access to a fire extinguisher and said, 'Get over here.'" The cause of the fire apparently had something to do with the power steering fluid being too close to the exhaust system."

CLICK HERE for a Dierks interview in the Diary on April 26, 2009.
BRAD PAISLEY - OLD ALABAMA
Guitarist-songwriter Brad Paisley acts out a childhood dream when he performs in a video with Alabama.

Paisley joins the veteran Dixie band, now making a comeback, on their duet hit Old Alabama at a Drive-Inn theatre.

Old Alabama is treble Grammy winner Paisley's 19th No 1 hit in a career that began in Wheeling West Virginia in 1993.

It was also Alabama's 43rd No 1 hit and catalyst for their 2012 tour.

Paisley, 39, included the song on his 9th album This Is Country Music.

The husband of actress Kimberley Williams is a frequent guitar-playing mate of expat Australasian superstar Keith Urban.

Paisley had a duet hit with Urban on Start A Band and has been mooted to tour here.

The guitarist has two songs on the Cars 11 soundtrack and a voice cameo on South Park.

CLICK HERE for a Paisley CD review from our Diary on December 15, 2008.
FAITH HILL - WILD ONE
Mississippi born singing actress Faith Hill performs with husband Tim McGraw and the Texan Eli Young Band at Rod Laver Arena on March 20.
Faith, 43, reaches back to her early career for the video of Wild One on this week's show.

Hill was born in Ridgeland, raised in Star and left home for Nashville at 19 after being raised by her adoptive parents.

She sang demos for a publishing company before winning acclaim at the famed Bluebird Café performing songs by former Pure Prairie League singer Gary Burr.

The five-time Grammy winner wed music publisher Daniel Hill in 1988 but they divorced in 1994 before she met McGraw.

Hill, who took a six-year break from recording while raising the couple's three daughters, performed her new single Come Home on the 45th CMA Awards in November.

Faith, who scored several hit duets with McGraw, has sold 40 million albums.
She hopes to have a new single from eighth album Illusion, released on February 28, to promote here.

Meanwhile her duet on A Showman's Life with Texan rancher George Strait's 39th album Here For A Good Time is scoring airplay.

CLICK HERE for a Faith Hill interview in the Diary on September 21, 2005.

KIRSTY BOBS UP WITH EVANS
Hunter Valley singer-songwriter Kirsty Lee Akers joins forces with Bob Evans on their revamp of John Prine tune In Spite Of Ourselves.

Former Chicago postman Prine originally released the song with Iris De Ment who toured here in the nineties.

This time an animated video fuels their duet that appears on Akers third album Naked.

Kirsty toured the east coast last year with Nashville singer-songwriter Jace Everett before performing in Nashville.

Kirsty, 23, returns home for the second CMC Rocks The Hunter festival in March.
When Akers traced her ancestry she discovered she descended from the indigenous Wanaruah clan who roamed Kurri Kurri for centuries.

Now, after rejection by a Nashville label, she boomerangs on a raunchy disc produced by Olympian distance runner Paul Greene and Matt Fell.

CLICK HERE for a Kirsty CD review in the Diary on August 23, 2011.

KATRINA BURGOYNE FINDS GHOSTS
When Katrina Burgoyne returned to her century old family home at Gunnedah after a stint in Brisbane she found an extra resident - a ghost.

Instead of haunting her, Ghost became the entrée song for her debut disc produced by guitarist fiancé Michael Muchow.

Burgoyne, aided by a $12,000 APRA development grant, spent a month in Nashville where she swung from the writing ropes.

So it's no surprise she wrote all 11 songs - with a little help from Ghost co-writer Bill Chambers who added mandolin and lap steel.

Chambers also plays dobro on I Wasn't Gonna Cry that Burgoyne, now 23, began writing at school and finished with Matt Scullion.
Akers CD earned two finals nominations in this week's 40th Australian Country Music Awards in Tamworth.

CLICK HERE for a Katrina Burgoyne CD review in the Diary.
FROM GIPPSLAND TO CANADA
It's a long journey from the Gippsland Lakes to the chilly climes of Canada.

But Jetty Road has made the trip a few times while chasing dreams and performing concerts and festivals on the rolling prairies of Canada.

The band also played the peaks and valleys of Switzerland, Germany, Belgium, Norway, Denmark and Austria.

This week the quartet performs in the video for Serves You Right from its fourth album Far Away Places.

The album was recorded in Vancouver in Canada.

Jetty Road, featuring identical twin sisters Lee and Paula Bowman, made several overseas trips to research and showcase its music.

The twins founded the band six years ago with multi-instrumentalists Julian Sammut and Simon Ross.

Jetty Road plays Whittlesea and CMC Rocks The Hunter festivals in February and March after its Tamworth gigs.

CLICK HERE for a Jetty Road CD review from the Diary on December 13, 2010.
JACKSON AND LAMBERT PRIZES
There's great news for fans of Georgian born superstar Alan Jackson and quadruple CMA Award winning Texan star Miranda Lambert.

We have their latest CDS as prizes for viewers who renew Nu Country TV memberships or become members.

Sony-BMG promotions chief Emma Smith also gave us Miranda's new DVD - Revolution: Live By Candlelight.

Alan's 34 Number Ones features his biggest hits including his duet with Zac Brown Band - As She's Walking Away.

The bonus tracks also include his cut of the late June Carter Cash-Merle Kilgore written Johnny Cash hit Ring Of Fire and rare track Look At Me.

Emma also donated Miranda's huge selling 4th CD Revolution.

And as a bonus there is Miranda's new DVD featuring rare acoustic cuts of six songs White Liar, The House That Built Me, Love Song, Heart Like Mine, Love Is Looking At You and Rolling Stones country classic Dead Flowers.
WIN KEITH URBAN CDS
Expatriate Australasian superstar Keith Urban is recovering from throat surgery.

To celebrate, Keith's record company EMI-Capitol has great news for Nu Country TV viewers.

Promotions ace Bianca O'Neill donated autographed copies of his huge selling ninth album Closer To You.

She also donated new compilation The Very Best Of Slim Dusty and CMAA Winners - 2011.

All you have to do to win Jackson, Lambert, Urban and Dusty CDS or the Lambert DVD is become a member of Nu Country or renew membership.

It costs just $20.

Please send a cheque or money order made out to Nu Country Music to us at P O Box 625 - Northcote - 3070.

We also now have electronic banking for membership payment and renewal.

But email us first at music@nucountry.com.au as stocks are limited.

Other prizes on offer include -

Eric Church - Chief
Luke Bryan - Tailgates & Tanlines.
Taylor Swift - 2ND CD Fearless.
Tim McGraw Southern Voice Tour CD with 11-bonus video clips.
Felicity - Landing Lights
Air Supply singer Russell Hitchcock - Tennessee - The Nashville Sessions CD and DVD
Slim Dusty Sittin' On 80 Boxed Set
The Very Best Of Slim Dusty
Catherine Britt - Little Wildflowers.
Various compilation CDS.