DAVE'S DIARY - 11 MARCH 2009 - LUCINDA WILLIAMS INTERVIEW
LUCINDA WEEPS TEARS OF JOY
"Uprooted and restless, I paid the cost/ I've been misguided and lost/ but I've been so blessed since our paths have crossed/ that's why I'm crying tears of Joy." - Tears Of Joy - Lucinda Williams.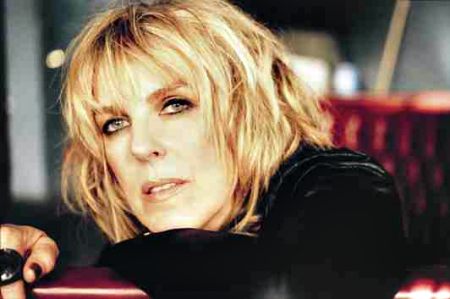 Lucinda Williams regrets cancelling her 2004 Australian tour after her mother Lucille died.
"I should have still come down," Lucinda, 56, told Nu Country TV on the eve of her belated fourth Australian tour.

"It would have been good for me."

The Louisiana born singer was shattered by her mother's death at the age of 73 on March 7 and also cancelled a raft of U.S. concerts.

Williams, whose previous tours included a memorable sojourn with Rosanne Cash and Mary Chapin Carpenter, plays Hamer Hall on April 1 and 2.

The three time Grammy award-winning star is touring with her hot band Buick 6 to promote acclaimed ninth album Little Honey on Lost Highway.

She may be vague about exact dates of previous tours but not song sources for the dynamic disc produced by partner Tom Overby and Eric Liljestrand.

The Louisiana born daughter of renowned professor and poet Miller Williams injects precise detail into her tomes with same dexterity as she delivers debris of ruptured romances.

Williams has written of colourful characters diverse as Texan Blaze Foley, murdered by a man named January in February of 1989, former producer Gurf Morlix and a brace of bassists.
AND JAILHOUSE TEARS
"They locked me up/ and you locked me out/ you tried to steal my truck/ but that's not what this is about." - Jailhouse Tears - Lucinda Williams
Now, with due irony, it's her former husband and Long Ryders drummer Greg Sowders - who may be a subject of resurrected songs he pitches as her publisher.

When you see or hear one of Lucinda's songs in a movie or TV show the Long Ryder helps keep wolves from her Studio City door in L.A.

"Some date back 20 years to my time with ex-husband Greg Sowders who has since remarried," Williams said.

"Greg used to be the drummer in the Long Ryders. I actually wrote Circles and X's and If Wishes Were Horses during that time. Isn't that funny?"

Yes, but not as funny as the story behind Jailhouse Tears - her delicious duet with Elvis Costello.

In the song, owing much to that golden duet era of George Jones and Tammy Wynette and Conway Twitty and Loretta Lynn, the imagery is vivid and poignant.

So did Williams' vanquished villain steal her pick-up truck and end up in the slammer?

"No, the truck was not stolen, but it might as well have been," Williams revealed.

"Some other stuff got stolen. One of my Grammys disappeared. No, it wasn't Car Wheels On A Gravel Road. I don't think he remembers though. It was the Get Right With God one.

I've been searching all over since we moved in here. We bought a house a year ago, been unpacking and getting organised. It's nowhere to be found. I think it might be sitting in a pawn shop somewhere in L A. He ended up in jail for a little bit of time - for traffic stuff and then he ended up in rehab. Now he's been sober for three years, I think. I stretched it out a bit - poetic licence. Most of the stuff in there is all pretty literal - literate. He was not a musician. I met him through another musician I was doing a show with - he was working with the other musician on his crew."
LORETTA LYNN - FIST CITY
"My, my, my how do you figure/ the reason why we always differ/ but hey now, you know what I mean/ if you hang around trash, you can't come out clean." - Well, Well, Well - Lucinda Williams.
I earlier observed some culprits in several Williams' songs were bassists.

"No, he was not a bass player," Williams joked.

"That was just coincidence, no, there's something about bass players - they're just sexy guys. I don't know why." "They may also have dual skills like the chiropractor who played bass with you at one stage," I asked.

"That was Dr John Ciambotti," Williams added.

And then there was bassist Richard Price?
"We lived together for a while," she proffered.

Williams wrote Drunken Angel about the late Blaze Foley, Lines Around Your Eyes about a former bassist and Pineola about a suicidal poet.
She also reportedly wrote Reason To Cry and Broken Butterflies about former producer-soul mate Gurf Morlix.
So, like Lucinda, let's leave bassists behind and reach back to 1991 tune Well, Well, Well with memorable lyric "if you hang around trash you can't come out clean."

The song was an outtake from her Sweet Old World disc.

"That's a great southern expression," Williams added.

"My step mom said that one time when I was visiting my folks, you know. It's a loose refrain to that Loretta Lynn song - take out the trash."

Yes, the feisty Fist City from the famed Coalminer's Daughter back in 1967.

"A you've been makin' your brags around town/ that you've been a lovin' my man/ but the man I love, when he picks up trash/ he puts it in a garbage can/ and that's what a you look like to me/ and what I see's a pity/ close your face and stay outta my way/ If ya don't wanna go to fist city."
REAL LOVE
"The thing about you so far, you squeeze my peaches/ then you send me postcards of girls on beaches/ you're drinking in a bar in Amsterdam/ I'm thinking baby far out, be my man." - Real Love - Lucinda Williams.
Students of song may have perceived entrée track Real Love was about Lucinda's partner of four years - Tom Overby.

The obliging singer was happy to explain an interim partner - not an intern - inspired it.

"Most of Little Honey was written before the West album," the singer recalled.

"We had enough songs for two CDS. I wanted to put out a double CD of West. We had to split them up because the label didn't want to do a double CD package for various reasons.

When we went in to do Little Honey we had all these songs from before. It's a little confusing for people because Real Love was written before Tom. Everybody thinks it was about Tom. It's really difficult. I just wanted to get the songs out - I wanted to put them all out when I put West out and be done with it and move on."

It's probably fortuitous that Williams is playing Hamer Hall - not Don't Tell Tom in Brunswick.
HONEY BEES STING
"Oh, my little honey bee/ I'm so glad you stung me/ you've become my weakness/ now I've got your sweetness up in my hair." - Honey Bee - Lucinda Williams.
Williams concedes she can thank Overby for at least three songs on Little Honey including Honey Bee, far too sensual for radio's me too hits and misses mausoleums.

"I was alluding to the fact that the honey bee and bumble bee have been used in blues songs throughout history," Williams said.

"Like I'm a king bee. Miss Minnie had a song bumblebee. I guess this is the female answer to I'm a king bee. The bee stings but also makes honey. We have bumblebees living outside our house. On the kitchen windows are cone-shaped purple flowers.

It's in Studio City - just over the hill from Hollywood and all that. It's real close to the hub of L A - far enough way to be quiet in the hills. It's nice, centrally located but tucked away. It's really incredible - the tree level goes down our drive. You don't even realise you're in L A."
The song was a little longer in gestation than Tears Of Joy and Knowing.

"Tears Of Joy was a pretty quick one actually to write," she said. "It took only a few days. I don't exactly remember."

PLAN TO MARRY
"When leaders can't be trusted/ heroes have let us down/ and innocence lies rusted/ and frozen beneath the ground." - Plan To Marry - Lucinda Williams
Williams embroiders her love conquering war message in Plan To Marry with vivid imagery.

"Yes, it's still a love song but you wonder what's the point of bringing more kids into the world," Williams commented.

"Despite all the tragedy the human spirit forges ahead. I was working on it before we went into record. I had little bits and pieces of it."

So it's no surprise that the singer's meeting with her beau Tom was not at a gig - but at a Hollywood hair salon.

"I met Tom about four years ago in April," Williams revealed.

"We met at a hair salon in Hollywood actually."

I only had one question - who was under drier?

"I had gone in with a friend of mine and we were getting ready to leave," she added.

"As he says women get their hair done, men get their hair cut. He just popped in for a quick haircut. We had actually met back in the early 90s when he was working for the music division of Best Buy. I was on tour promoting the Sweet Old World album. I had to do a meet and greet at Best Buy and we met then - he was engaged at the time to someone else. They stayed together engaged a long time but never got married and broke up. Flash forward 15 years and he moved to L.A, to work for Fontana - part of Universal Group. And I moved back. When he walked into the hair salon he knew me. He knew who I was and he introduced himself and we ended up hanging out that night and going to see some music at the Hotel Café. Susan Marshall was one of the artists."

Marshall, Charlie Louvin, Jim Lauderdale, Matthew Sweet, Gia Ciambotti - daughter of bassist John - Bangles belle Susanna Hoffs, Kristin Mooney and Tim Easton are among vocalists on Little Honey.

LITTLE ROCK STAR

"Will you ever know happiness, little rock star/ or is your death wish stronger than you are/ will you go up in flames like the torches that are carried for you." - Little Rock Star - Lucinda Williams.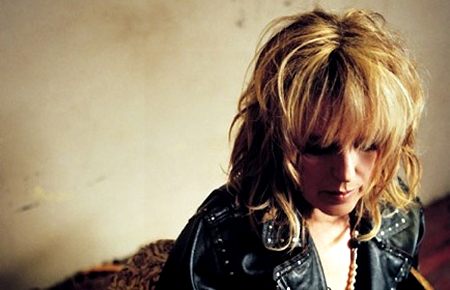 Little Rock Star may appear vitriolic but there's empathy for the victims.

"It's not about any one person," Williams explained.

"During the time we were recording Little Honey I saw a lot of articles on Amy Winehouse.

It was just article after article, a deluge with all that. I think she is very talented but it was one of those tragic tales. I kind of combined what I read about her with other characters like Pete Doherty. I don't know him at all. I don't even follow his music. But there was some other stuff on Ryan Adams back in his day and I did know him. I put in what I knew from hanging out with Ryan. But not just him - I've seen a lot of this. Townes Van Zandt - there are various levels of that composite."
MIA DOI TODD - A RARITY
"Your voice a cello/ your words speak volumes/ in and out, around flow/ like Leonard Cohen's." - Rarity - Lucinda Williams.
Even more sympathetic is Rarity - based on the careening career of a peer but equally relevant to Williams.

"I was actually really inspired by Mia Doi Todd," she explained.

"She's just a really, really brilliant songwriter kind of more in underground folk pop thing.

She's an artist I discovered on a small label several years ago. I was really taken with her work. She got picked up by a Universal label and I got really excited for her, oh great.

Sometimes I discover artists and really champion them and I enjoy doing that you know. I was really happy when I saw she got picked up by a big label. I thought she deserved it as she was fantastic. The next year I saw an article in the paper in L A where she lived and was dropped by that label. Her next record came out on a tiny unknown label. That was the whole situation I wrote the song around - there's a little bit of me in there too. I remember what it was like trying to get signed and all the rest of it."

Williams battled for years before debut disc Ramblin' in 1979 and Happy Woman Blues (1980) - she was belatedly discovered after writing a brace of hits for other artists.

Mary Chapin Carpenter, Patty Loveless, Emmylou Harris, Tom Russell, Butch Hancock & Jimmie Dale Gilmore, Tim & Mollie O'Brien, Joy Lynn White, John Mellencamp, Kasey Chambers & The Dead Ringer Band are among the benefactors.

She landed her songs in movies diverse as Lone Star, The Horse Whisperer, Niagara, Niagara, Shallow Hall and The Baron And The Kid.

Until Hal Wilner produced West most of his predecessors were musicians such as Gurf Morlix, Steve Earle, Bo Ramsey and Charlie Sexton.

So how's airplay now for the artist - not just her royalty trove?

"Americana radio plays me but there's no real mainstream radio any more for my kind of music," Williams says.

"Satellite radio, Syrius radio, they're really taking over which is great. It's really good because we don't have to worry about regular mainstream radio. There's college radio also but that's somewhat limited."

But when an artist has peers like Dylan and Ray Wylie Hubbard playing her on their satellite shows it's sweet solace.

IT'S A LONG WAY TO THE Z. Z. TOPP

So why plunge deep into mainstream by covering golden oldie It's A Long Way To The Top by radio rulers AC-DC?

"We were getting towards the end of recording the album and Tom was coming up with ideas," Lucinda recalled.
| | |
| --- | --- |
| | "He was looking at the whole big picture as he had worked in marketing and A & R and all that stuff for record companies for years and years. He has good ideas for that sort of thing. He said I think we really need a balls to the wall song on this record. I said 'well, maybe I could write one.' He said let's do something you do a cover of. I said 'OK cool.' We had a few options - he came up with the AC-DC idea. I was not sure about it because I didn't know the song. I had heard it but never sang the song before. I didn't know if it was gonna work. He said 'give it a shot'. It took a few go arounds in the studio but the guys in the band nailed it. They worked it up first. I got in there and played it once they learned it. I tried to figure out the phrasing, getting inside the song and it just kind of clicked. OK it worked." |
I wondered whether Williams previously had AC-DC in her collection.

"They're in there now," she joked.

"I've come to appreciate more hard rock and even death metal - some of newer bands like Tool, although they're not that new.

I got turned onto Audioslave a few years ago. Their songs sound more familiar than Emo rock or whatever you call it. The connection between AC-DC and Z. Z. Topp is pretty close."
SANCTUARY FROM THE FIRE
Williams was shocked to learn of the severity of the Victorian bushfires but elated to learn that Kevin Welch had written and recorded his song Marysville for the survivors.

The song has been released as a single and is on the St Vincent de Paul disaster appeal benefit CD After The Fire.

"Wow, I'm sorry I wasn't aware of how bad they were," she confided after recalling her previous visit to the Healesville bushfire zone.

"Last time we were taken to an animal sanctuary, not a zoo like we have here with cages.

It was a sanctuary. It was great when I got introduced to the wombat. Thank you for updating me. I'll go online on my computer and check that out and tell Tom about it. We have a lot of those fires here in California."

Maybe Lucinda and Tom can kick start Yarra Valley tourism with a visit between April concerts.

CLICK HERE for Tonkgirl's Gig Guide.