DAVE'S DIARY - 7 FEBRUARY 2010 - NANCI GRIFFITH
NANCI GRIFFITH - THE LOVING KIND
"They were the loving kind/ she was black and he was white/ in Virginia nineteen fifty-eight/ they found love amongst the hate/ well the law said they could not wed/ they married anyway, the sheriff put them both in jail/ separated 'till they made their bail." - The Loving Kind - Nanci Griffith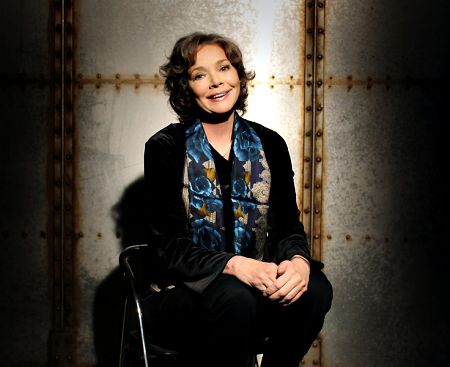 When Nanci Griffith read the New York Times obituary of a black woman jailed for an inter-racial marriage she spent an afternoon in tears.

But Griffith soon channelled her torrential tears into lachrymose lava in a powerful song about the couple's battle for their love to be legalised.

It was so poignant it became the title track of the Texas born singer-songwriter's acclaimed 19th album The Loving Kind.

Now, the Grammy winner is making her first Australian tour to showcase The Loving Kind and her many other social comment classics.

Griffith's song has eerie parallels with Society's Child - penned by fellow latter day Nashville singer Janis Ian when she was just 16.

But there is one vital difference.

"The Loving Kind is based on a true story," Griffith, 56, told Nu Country TV in a call from her home at Franklin, south of Nashville.
Mildred Delores Jeter became pregnant at 18 in 1958.

She and Richard Loving left Virginia for the nearby District of Columbia to wed because their home state forbade mixed race marriages.

They returned to their home in the tiny Central Point town in Caroline County to enjoy marital bliss.

But that was short lived - the local sheriff arrested them five weeks later in the middle of the night on July 11, 1958.
The newlyweds spent several days in a local jail before pleading guilty to the charge.

Then on January 6, 1959, they were jailed for a year - their sentence was suspended for 25 year on condition they leave the state.

They raised three children and launched their court action from interstate but did not win it until 1967.

That was after the assassinated Senator Robert Kennedy - then Attorney General - referred them to American Civil Liberties Union.
NEW YORK TIMES OBITUARY
"The Lovings lived a quiet life/in their Virginia home/and while the case worked it's way through the courts/they brought three children to this world/Richard died in seventy-five, Mildred kept their love alive/'Till the spring of two thousand-eight/fifty years beyond the hate." - The Loving Kind - Nanci Griffith.
But fate was not kind to the Loving couple.

Just eight years later a drunken driver killed Richard Loving at 41 and seriously injured Mildred who died of pneumonia at 68 on May 2, 2008.

"I never knew about this court case until I read the New York Times obituary of Mildred Loving," Griffith explained.

"I just sat and cried for an afternoon. It just floored me. Why wasn't this in my history books - why wasn't this championed every year? Her last name was Loving. She was black - he was white. They fought this court case after they were arrested for being married in 1958. They fought for years to win this court case. Mildred's last wish before she passed was that she hoped this case would make a difference. Not just for black and white but same sex marriages - whoever wanted to be in love with whoever. She never remarried after Richard died. In the last interview before she passed she expressed the hope their case, Loving v. Virginia, would eventually be open door to same sex marriage. Governments need to get out of the loving business."

SOCIETY'S CHILD
"They changed the heart of a nation/with their wedding vows/ from the highest court in the land/their union would lawfully stand/simply Mildred and Richard/that's how they'll be remembered/ they proved that love is truly blind/they were the loving kind." - The Loving Kind - Nanci Griffith.
The court case inspired 1996 movie Mr and Mrs Loving starring Timothy Hutton, Lela Rochon and Ruby Dee.

Ironically, New Yorker Janis Ian wrote Society's Child - a prophetic song on teen inter-racial love in the sixties.

"I remember Janis Ian's Society Child well," Griffith added.

"She was just a teenager. I think she was 16 when that song came out. It was a great piece of work."

Ian, born Janis Eddy Fink and now 59, has toured here several times.

So have Griffith's Texan peers Billy Joe Shaver, Willie Nelson, Butch Hancock, Jimmie Dale Gilmore, Kris Kristofferson and Rosie Flores.
But for Griffith and Texan label mate-collaborator Lyle Lovett, it's their maiden tour.

"I heard the other day that he's coming too," Griffith said.

"That's great. I hope we get to cross paths. I tried so many times to get there before.

Finally everything came through. I'm so excited to come. I understand it's Lyle's first trip too."

Griffith and fellow Texan Jack Ingram headline the third CMC Rocks The Snowy Festival at Thredbo on March 5 and 6 before playing the 34th Port Fairy folk festival.

CLICK HERE for full tour details in Tonkgirl's Gig Guide.
NOT INNOCENT ENOUGH
"What the hell was I doing there/in that fast-food parking lot/ they say I robbed the restaurant/and a Memphis cop got shot/I was trying to feed my habit/I was scared and I was high/it was never my intention/that anyone should die." - Not Innocent Enough - Nanci Griffith.
Griffith shares abolitionist views with Steve Earle but chose a different execution for new song - Not Innocent Enough.
"That was a case that really turned my head and changed my heart to be an abolitionist of the death penalty," Griffith said of the execution of a Kentuckian charged with a Memphis murder on August 5, 1981.

"Phillip Workman - a young man - was a heroin addict and all crack headed up. He tried to rob a Wendy's in Memphis and the police came. There was a shoot-out and a policeman died but wasn't Phillip Workman who killed him. It was friendly fire from the other policeman. Somehow they managed to go ahead and get the conviction and death penalty. He was not innocent enough. Since then several prisoners, found guilty and executed, have been cleared posthumously because of DNA testing. It's a very sad state for Americans to still have the death penalty."
Workman, 28 at the time of the robbery, was executed at 53 on May 9, 2007, for murdering Lieutenant Ronald Oliver.

John Prine, Todd Snider and Elizabeth Cook join the chorus on the song.

"It's quite a chorus line," she joked.

"John Prine is the voice of God on there."

Sadly Workman didn't have God on his side when he fought the law and the law won.

That was despite the victim's daughter also pleading for the prisoner to be given a stay of execution.

"I had no money for a lawyer/to fight the system from within/there's no justice for the poor/from the witness they brought in/circumstance and random chance/I never meant to do no harm/now that cop and I, we've both died/from that needle in my arm."
LBJ AND COTTON
"In the days before the powerlines/when LBJ taught school/we dreamed of a fairer nation/and promised to change the rules/to build a great society/and all the folks in the same room/fighting a war on poverty/and taking us to the moon." - Cotton's All We Got - Nanci Griffith-Charley Stefl-Thomm Jutz.
Griffith blames former Texan President George Dubya Bush for a recent hiatus from writing.

But she credits another ex-Lone Star State President for her song Cotton's All We Got.

"I spent the whole Bush era with my pencil in the sand," she confessed.

"I couldn't get over direction my country was going in, and I just couldn't get inspired. I spent most of the time touring abroad because it was too frightening for me. Getting past that with the election, really opened my heart and my mind and set me free to pull my pencil out again."

So who was the Texan president she admired?

"I knew LBJ and his nephew really well," says Griffith who often wears a LBJ badge on stage.

"He was a mentor to me. There was Vietnam and he inherited that. He was a domestic president and really knew nothing about foreign policy. He gave us all these other things - Medicare, voters right tax and took us to the moon. We never give him credit for it. It was always those who came before him and who came after him and took credit for these things. He was a man of social conscience."

LBJ also has a few Texas radio stations bearing his name.

Griffith credits President Barack Obama for her song Across America.

"It's not like me to write a real happy song but it just turned out that way," the singer confessed.

"I was turned around by the election and I'm still turned around. We have a lot of problems in the U.S. right now and they're not going to go away soon. But at least they're being worked on and not being ignored."
NOVELS AND HISTORY
"She sure could turn the boys' heads to stare/ swimwear saunter, tan and haunt them that's all she learned in school; books were for the other girls and the other girls were fools In Texas back in '69, It was drive-in movies and dashboard lights."- Drive-in Movies and Dashboard Lights - Nanci Griffith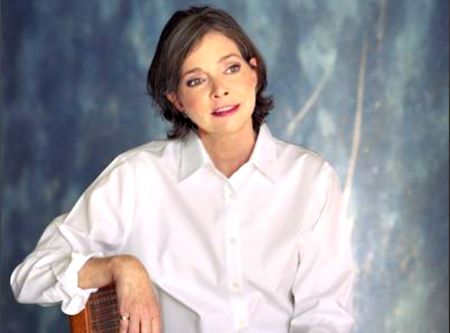 Griffith, youngest of three children of an actress mother and barbershop-quartet singing sire, was born in Seguin, Texas, in 1953.

Her parents split when she was six - she began playing clubs at 14.

She combined music with studies at University of Texas in Austin and graduated with a degree in education.

She taught kindergarten and first grade while playing famed Hole in The Wall on the Drag, long defunct World Armadillo HQ and Kerrville Folk Festival.

In 1978 she released the first of 19 albums - indie There's A Light Beyond These Woods.

Her second album Poet in My Window four years later was also on an Austin label.

She became a preceptive writer with Kathy Mattea having hits with her songs Love At The 5 & Dime, Going Gone and Down & Outers - about the homeless.

Suzy Bogguss also scored with Outbound Plane - a tune she wrote with Californian born latter day El Paso resident Tom Russell.

Her plentiful albums morphed into three novels - the first was Two Of A Kind, based on three generations of a Texas family.

The second was Love Wore A Halo from her song inspired by Edward Hopper painting Jersey Shore.

The third was Other Voices Too - based on the second of her compilation albums.

It began with Other Voices, Other Rooms that took its name from Truman Capote's debut novel that Griffith clutches on the cover.

Her eclectic cast included Emmylou Harris, Arlo Guthrie, Bob Dylan, John Prine, Carolyn Hester, Guy Clark, Iris De Ment, Chet Atkins, John Gorka and Indigo Girls.

She also won a Grammy in 1994 for Other Voices Too (A Trip Back To Bountiful) - based on Horton Foote's book.

"I finished the novels but nobody wants them," Griffith confessed.

"I'm a better songwriter than I am a novelist. My first novel took four years to write. I had a few offers. Maybe some time down the road I'll go back and rework it. I always wanted to write novels but I guess I'm better at the short stories."
KEITH CARRADINE AND MOVIES
"This is not a one-horse town we're not alone/it's somewhere off the beaten track we're loyal to the bone/everybody's got their place and got their role to play/we should never change our rules/'cause it's our very own." - Our Very Own - Nanci Griffith-Keith Carradine.
Griffith's cinematic songs have been healthy earners in movies and TV shows.

So it was no surprise she visited Academy Award winning actor Keith Carradine on the set of the 2005 movie Our Very Own to write the theme song with him.

Carradine won best song Oscar for I'm Easy from 1975 Robert Altman movie Nashville.

Griffith's niece was working on the movie, starring Carradine, Alison Janney and Jason Ritter - son of John and grandson of Tex.

"I went on the movie set and we wrote Our Very Own," Griffith recalled.
"I love writing with Keith - he's a wonderful songwriter and absolutely brilliant actor. So is his daughter Martha Plimpton. Keith is so much fun to work with. We finished the song in his trailer. I love the story - it's a song that wrote itself. It's based on a family in Shelbyville set in 1978 during the seventies when times were very difficult - just like they are now. It features Tennessee Walking Horses."

Griffith says use of her songs in movies is a huge bonus.

"I have had plenty of songs in movies and soundtracks," she added.

"Sometimes I know it's going to happen and sometimes it's a big surprise - when it does happen I'm always excited. I don't write songs for movies with the exception of writing with Keith for Our Very Own - it was very special. When I write something that is fiction or in my past or in the future I'm always surprised when it gets chosen for a film. My favourite one was the Melanie Griffith movie Milk Money (1994). My song This Heart ends with her closing line of something about this heart and then the song comes on because that's a beautiful movie."
LOVE AT THE FIVE & DIME
"They'd sing, 'dance a little closer to me/dance a little closer now, dance a little closer tonight/dance a little closer to me it's closing time/and love's on sale tonight at this five and dime." - Love at the Five and Dime - Nanci Griffith.
Griffith's writing with late legend Harlan Howard opened musical and movie doors.

"My song Anybody Can Be Somebody's Fool was in American Quilt," Griffith recalled of the 1995 movie.

"There were also some big surprises. The Harlan Howard song I recorded - Never Mind - was in Arnold Schwarznegger movie Twins (1988) with Danny DeVito. Harlan was a great tutor, a great pal, a wonderful best friend."

She also admires late Kingston Trio graduate John Stewart whose song Armstrong she cut three decades after Reg Lindsay's Australian 1971 hit version.
It's on her 2001 album Clock Without Hands.

"Isn't that a beautiful song?" Griffith asked.

"My favourite photograph is in the studio with John Stewart and Harlan Howard, being flanked by two of the greatest American songwriters that ever lived. Their songs will keep being recorded."

Although Griffith has landed many songs in movies she still has hope for one that got away.

"Horton Foote, one of my favourite screen writers and playwrights, was interested in turning Love at the Five & Dime into a play but he passed on last year," Griffith revealed.

"I miss the fact that he passed on and it didn't get done by him - I hope one day it will get done but it will be special for me if it does get done.

The same with Drive-In Movies & Dash Board Lights."

MOMMA AND TOWNES
"You took it on yourself to pave the road to hell/paid your dues and sang the blues/Lord, you knew them all too well/every word upon the page/you let them sail away/the wind would blow and then you'd go." - Up Against The Rain - Nanci Griffith- Charley Stefl-Thomm Jutz.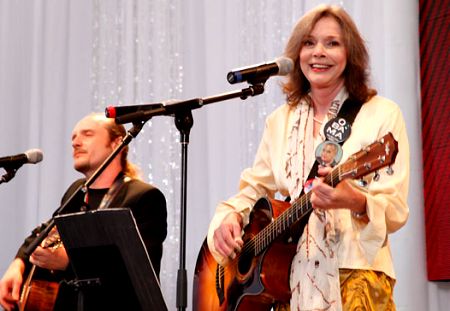 Griffith has fought and won two battles with cancer that delayed her first attempt to tour Australia.

But it was her mother's premature death that inspired her Last Song For Mother on Clock Without Hands.

The album took its title from a Carson McCuller novel about ridding of complacency of heart and mind.

"I wrote that song about my mother," Griffith revealed.

"She suffered with Lou Gerhig's disease and really lived a lot longer than she wanted to. It was a terrible disease for a woman who was a Scotch drinking, cigarette smoking, real cussing left wing woman. It was terrible way to go. She was an amateur actress and very involved in the theatre in Austin. She got us involved to get going and do things creative. I had my own battle with cancer and conquered it. I'm totally cancer free. It had a huge impact on my international touring. It's very restrictive of where you can go when you are going through radiation treatment and if you are on chemotherapy. My breast cancer was about 15 years ago and thyroid cancer was about nine years ago. I want to see what everybody thinks I should see because I have waited all my life to come to Australia."

But the singer outlived one of her most treasured Texan mentors - the late Townes Van Zandt who died at 52 on January 1, 1997.

She penned Up Against The Rain about the troubled troubadour who beat Nanci to Australia by 20 years.

Steve Earle honoured Van Zandt in his tribute disc Townes that won the Texan his third Grammy this week.
PHIL KAUFFMAN
"I am a backseat driver from America/they drive on the left on Falls Road/the man at the wheel's name is Shamus/we pass a child on the corner he knows/and Shamus says, "Now, what chance has that kid got?" And I say from the back, "I don't know" He says, "There's barbed wire at all of these exits/and there ain't no place in Belfast for that kid to go." - It's a Hard Life (Wherever You Go) - Nanci Griffith
Griffith was once married to Georgian born singer-songwriter Eric Taylor and engaged to another writer Tom Kimmel in the nineties.

She wed Georgian born Vietnam veteran Taylor, now 60, at 21 in 1976 but they split in 1982.

Griffith cut Taylor song Dollar Matinee on There's a Light Beyond These Woods, Ghost In The Music on Poet In My Window, Deadwood South Dakota and Storms as title track of her 1989 album.

She also sang on Shameless Love - the first of Taylor's six albums.

Lyle Lovett also recorded Taylor songs Memphis Midnight, Memphis Morning, Fat Babies - his song Whooping Crane is on Lovett's 14th album Natural Forces.

But it won't be Lyle who accompanies Nanci down under - that honour is bestowed on incendiary author-tour manager Phil Kaufman, famed for his Road Mangler Deluxe book.

Kaufman and little Aussie mate Michael Martin scored infamy when they stole Gram Parsons body from Van Nuys airport for a cut rate cremation at Cap Rock in Joshua Tree Park in the Mojave desert.

They stole the body of Florida born Parsons who died at 26 on September 19, 1973, of a booze and dope overdose, as part of a death pact at the funeral of Byrds guitarist Clarence White.

The saga inspired the 2004 movie Grand Theft Parsons starring Johnny Knoxville as Kaufman and Christina Applegate.
SONGS OF LOVE AND WAR
Griffith's 2005 album Hearts In Mind was steeped in social comment on wars dating back to 1914.

She wrote Not Travelling Through This Part Of You about Vietnam after visiting there on several occasions.

Pearl's Eye View - The Life Of Dickey Chapelle - was written about the famed photojournalist killed by a landmine in Vietnam after she depicted horrors of Korea and World War 2.

She's also proud of her anti-war hymn Big Blue Ball of War.

"It's about love in time of war - peace and reconciliation. It's what the whole record is about."

Griffith refined her strong social conscience on European tours and had a second home in Dublin - Ireland also inspired It's A Hard Life Wherever You Go.
But other war torn locales sourced Trouble In The Fields, Love Wore A Halo Back Before The War, The Flyer, Time Of Inconvenience, Heart of Indochine and Old Hanoi.
THE CRICKETS
Griffith also recorded and toured with The Crickets after being on 1996 tribute disc Not Fade Away (Remember Buddy Holly).

Since then the Crickets backed her throughout Europe and appeared with her on Austin City Limits in 1998.

She also cut Crickets guitarist Sonny Curtis's song I Fought The Law as a duet with him on 1997 album Blue Roses From The Moons with the Blue Moon Orchestra.

The disc featured a duet on Gulf Coast Highway with former Hootie & The Blowfish singer Darius Rucker long before his country career.

Rucker and Griffith also duetted on Love At The Five & Dime on 1999 Dust Bowl Symphony album with the London Symphony Orchestra.

Other duets included Mac McAnally on Ron Davies music-box ballad Rise to the Occasion and Jimmy Buffett on I Love This Town.

And a 13-piece string section backed her on 2006 disc Ruby's Torch, mainly covers.

The Loving Kind features four covers including Rowdy Party Girl and Tequila After Midnight by early mentor Dee Moeller.

"Dee Moeller was my hero," Griffith says, "she was rocking during my teenage years Texas."

Griffith also covered Edwina Hayes song Pour Me A Drink and Gale Trippsmith tune Money Changes Everything.

"Edwina Hayes has been a friend over years, a great writer," Griffith added.

"Pour Me a Drink is a different one for me, in terms of what people are used to me singing, but it's almost like Edwina wrote my life down."