DAVE'S DIARY - 2 JULY 2013 - PREVIEW OF EPISODE 5 - SERIES 20
KACEY MUSGRAVES NU COUNTRY TV DEBUT
Texan singer-songwriter Kacey Musgraves debuts on Nu Country TV this Saturday July 13 at 9.30 p m on Channel 31.

Musgraves, co-writer with fellow Texan Miranda Lambert on Miranda's latest hit Mama's Broken Heart, shares billing this week with Miranda's singing spouse Blake Shelton and Brad Paisley.

Hunter Valley singer Kirsty Akers, who performed with former Mississippi boxing champ Paul Thorn on some of his Australian June concerts, also returns to the show repeated Monday at 3 pm and midnight and Thursday 1am. Blaize Warden edits this series that also features the return of Reckless Kelly and Cross Canadian Ragweed after rave reviews for their debut last week.

You can also see this week's program on Catch-Up TV on Channel 31.
MERRY GO ROUND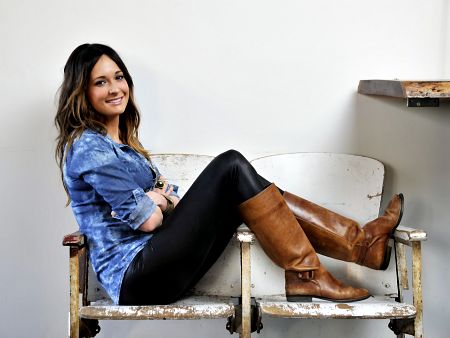 Kacey Musgraves debuts on Nu Country TV with the video for her debut hit Merry Go Round.

Musgraves retraces life from the womb to the tomb with colourful pit stops en route in suburbia on her parody of life in the not so slow rural lanes.

The sinners and saints in her narcotic narrative bathe in the eerie afterglow of Tom T Hall's famous Harper Valley PTA as their follies pirouette on her Merry Go Round video, replete with roller coasters and dodge em cars.

The satiric song is on her acclaimed CD Same Trailer Different Park that topped Billboard on debut.

Kacey and fellow Texan Miranda Lambert were both finalists in reality TV show Nashville Star before signing major record deals.

Musgraves released three indie albums in Texas after starting on the local Opry circuit at 10.

Her writing preceded her mainstream recording - she wrote Lambert's hit Mama's Broken Heart, Undermine from ABC TV show Nashville soundtrack, When You Love a Sinner for Martina McBride and There's a Person There for fellow Texan Lee Ann Womack.

Rolling Stone recently hailed Musgraves and The Pistol Annies - Lambert, Ashley Monroe and Angaleena Presley - as torch bearers for powerful new women in country music.

CLICK HERE for a Kacey Musgraves CD review in the Diary.
BLAKE SHELTON - COOL WITH TEXAN WOMEN
Oklahoma superstar and Voice judge and coach Blake Shelton returns with his video for Be Sure Cool If You Did from his huge selling eighth album Based On A True Story.

The singer exposes a raft of young women in his colourful video shot in a bar.

Not featured this week is singing spouse Lambert's Pistol Annies who are in Blake's next video for Boys Round Here.

Shelton, 37, and second wife Miranda 29, have neighbouring ranches in Oklahoma where they retreat when not on the road.
They raised $6 million when they headlined the Healing In The Heartland tornado relief concert after twisters struck in Moore and Oklahoma City in May.
The singer's concert was televised on the NBC network that features The Voice.

Blake's mentoring on The Voice has been a huge success with his team's strike rate reaching three with teenage Texan protégé Danielle Bradbery the winner of the latest series in June.

Bradbery is The Voice's youngest winner.

Shelton, who celebrated his 37th birthday on Tuesday, says he doesn't try to win as much as he tries to build a team that excites him.

"This year, I finally got the country team that I dreamed of since day one, and I have a little bit more knowledge about that than I had in the past," Blake said.

"But the truth is, anybody could win if they have Danielle Bradbery. She's just an incredible, God-given gift to the music industry. Anybody who can sing like that, with almost no experience whatsoever coming into this thing, is very special. Any producer, no matter what genre, would be thankful to work with somebody that talented."

CLICK HERE for our review of Blake's CD in The Diary.
CLICK HERE to win Blake's CD on our Membership Page.
BRAD PAISLEY BEATS SUMMER
West Virginian Brad Paisley, 40, appears in his video of Beat That Summer from chart topping ninth album Wheelhouse.

Brad creates a Santa Monica carnival atmosphere and continues Kacey Musgraves merry go round theme by using child characters on the beach on this child friendly video.

It's a vast contrast to his previous videos featuring characters diverse as Little Jimmy Dickens, now 92, and the late Andy Griffiths.

Paisley escalated his chances of an Australian tour by igniting by a mass media storm with his album that hitched a freewheeling ride on social media maelstrom with songs that parodied racism, religious zealots and wife bashers.
Brad and wed to actress Kimberley Williams-Paisley, soared to #2 on debut on Billboard all genre Top 200 and #1 on country charts with sales of 100,000.

It was his seventh chart-topper, aided by a mass media TV variety show blitz, and polarizing passion of lesser talents.

CLICK HERE for a Brad Paisley Wheelhouse CD review in the Diary on April 22.
CLICK HERE for our Membership page to win Wheelhouse.
KIRSTY AKERS - ABANDONED LOVE
Hunter Valley singer-songwriter Kirsty Akers returns to the show with the video for Dirty Farmer's Daughter from third album Naked.

Akers wrote her song about an adulterous male spreading his fertile seed into the loins of a sister of the soil and decamping.

Like so many reality rooted rural requiems from days or yore the victim in Dirty Farmer's Daughter is forced to give up her child for adoption.

That song is a distant descendant of John Prine tune Unwed Fathers, once cut by the late Tammy Wynette.

Kirsty, 25, wrote seven songs on her album with soul sister Melody Pool.

She also shared stages with Paul Thorn during his recent debut Australian tour and toured with Jace Everett and Texan Hayes Carll on their maiden visits here.

Akers won Tamworth Star Maker talent quest and a Golden guitar as a teenager but took a 12-month hiatus after being rejected by a Nashville label.
This time she channeled her muse and vocals on Olympian middle distance runner Paul Greene - also a revered singer-songwriter - and fellow producer Matt Fell.

She recorded her album at Green's Red Shelf studio on the NSW south coast and Fell's Love HZ in Razor city where clients include Sara Storer, McAlister Kemp, Graeme Connors, Tracey Lee Killeen, Lianna Rose, Sam, Hawksley and Victoria Baillie.

Akers discovered her indigenous roots while climbing the family tree after the death of her grandmother.

She discovered she was a descendant of the Wanaruah clan.

CLICK HERE for a Naked review in The Diary on August 23, 2011.
RECKLESS KELLY BACK BEHIND BARS
Texan band Reckless Kelly returns to our Behind Bars segment to perform the video for Pennsylvania Avenue from its ninth album Good Luck And True Love.

The Idaho raised band took its name from the 1993 movie Reckless Kelly about the famed Aussie bushranger.

That was 34 years after Mick Jagger starred in the Tony Richardson directed 1969 Ned Kelly movie featuring a soundtrack composed by late former Playboy cartoonist and children's author Shel Silverstein.
Artists on that album include Texans - Rhodes Scholar Kris Kristofferson and the late Waylon Jennings and Thom Ghent.

Reckless Kelly members now hang their hats and heads in Austin Texas.

They released seven studio albums and two live discs - the most recent was Good Luck And True Love in 2011 on their own label No Big Deal.

Brothers Willy (vocals/guitar) and Cody Braun (vocals/fiddle/mandolin/harmonica) formed in Bend, Oregon, before relocating to Austin, Texas, in October, 1996.

The Brauns previously toured with their father in Muzzie Braun & the Boys - a Western swing band - and were joined in their own group by lead guitarist Casey Pollock, bassist Chris Schelske, and drummer Jay Nazz.

The band played locally on historic Sixth Street in Austin and turned a small bar & restaurant called Lucy's Retired Surfers Bar, into a popular music venue.

In 2010 Reckless Kelly released Somewhere In Time - an album of songs by one of their musical heroes Pinto Bennett & the Famous Motel Cowboys.

CLICK HERE for a Reckless Kelly CD review in the Diary on June 30.
CROSS CANADIAN RAGWEED TUMBLING ALONG
Oklahoma band Cross Canadian Ragweed performs the video for its song Alabama off Soul Gravy - the fourth of 10 albums it released in its colourful 15 year career.

The band, formed in Yukon, Oklahoma, was leader of the Red Dirt country movement and recorded seven studio albums and three live discs in its 20 year career.

It took its name from founding members Grady Cross, Cody Canada, Randy Ragsdale and Matt Wiedemann.

They moved to college town Stillwater, Oklahoma, where Mike McClure's The Great Divide and singer-songwriter Jimmy LaFave established enough of a local scene to earn Stillwater the nickname North Austin.

In May 2010 the band announced a hiatus from touring.
Ragsdale said "Right now, I need to be at home for my family, particularly my son JC, who has autism. He's 10 years old now and still struggling in his development. I feel the only way I can help him is to be more hands on and close to home."

In September 2010 Canada officially announced the band was calling it quits by announcing their Last Call Show in October, 2010 at Joe's Bar in Chicago.

In a March 2012 interview, Canada said the band's breakup was based on more than Ragsdale's need to be with his family, implying that tension with Cross was also a factor.

"We just wanted to protect the name of the band", he said.

"There was one person who wasn't happy from an artistic or business perspective."

Canada and Plato formed The Departed with fellow Yukon-native Dave Bowen (drums), Seth James (guitar), and Steve Littleton (keyboards), releasing their debut album in June, 2011.

Ragsdale and Cross both returned to Yukon and Ragsdale toured with Stoney Larue from December 2011.

Cross purchased and operates the bar that was the very first venue Cross Canadian Ragweed performed in 1994.

Their song Boys from Oklahoma plays as the credits roll in the movie Leaves of Grass starring Edward Norton and Susan Sarandon.
HOW TO KEEP NU COUNTRY ON AIR
We need your support to return to air in December on Channel 31 to celebrate our 21st series of Nu Country TV.

Australian record companies and artists have joined forces to help our survival.

We have new CDS by major artists you can win by becoming a Nu Country TV member or renewing your membership.

They include singing actors Willie Nelson and Tim McGraw, Voice judge Blake Shelton and singing spouse Miranda Lambert, Ashley Monroe, Brad Paisley, Gary Allan, Keith Urban, Toby Keith, Dierks Bentley, Eric Church, Carrie Underwood, Slim Dusty, Felicity and more.

We also have the latest John Fogerty and John Denver all-star tribute albums and DVDS by Miranda and fellow chart topper Lady Antebellum.

CLICK HERE for our Membership Page for full details.