DAVE'S DIARY - 20/8/13 - PREVIEW OF EPISODE 11 - SERIES 20
JOHN FOGERTY HEADLINES NU COUNTRY TV
Legendary singer-songwriter John Fogerty headlines Nu Country TV this Saturday August 24 at 9.30 pm on Channel 31 with his video of a new song from his tribute disc - Wrote A Song For Everyone.

Fogerty and fellow icon Shotgun Willie Nelson, returning to Behind Bars, have ensured their longevity by writing new songs each year.

Sara Evans, making her debut Australian spring tour with Georgian superstar Alan Jackson, also returns to the show repeated Monday 3 pm and midnight, and Thursday at 1 am.

And unsung songwriter Will Hoge returns to Behind Bars on an episode filmed by Laith Graham on a series edited by Blaize Warden.

Fawkner singer Jasmine Rae and Western Australian singer-songwriter Jonny Taylor showcase new videos on their national tours that include Gympie Muster this weekend.

CLICK HERE to view Nu Country on Catch-Up TV on the Channel 31 web page.
FOGERTY RIDES ON THE MYSTIC HIGHWAY
Creedence Clearwater co-founder John Fogerty debuts on Nu Country with the video for Mystic Highway - one of the new original songs on his tribute album Wrote A Song For Everyone.

It features acts diverse as expat Australasian superstar Keith Urban, March visitor Zac Brown, Brad Paisley, Bob Seger, Miranda Lambert, Foo Fighters and spring tourist Alan Jackson.

Fogerty describes Mystic Highway as another song about an "extended family in constant motion along their journey of destiny."
He also passed the baton to sons Shane and Tyler for Lodi - a fatalistic blues-rocker with slide guitars and a driving stomp - written from his California childhood travels with his father.

But it was the flip side of fame prompted the title track penned when Fogerty's ex-wife left him for a Sunday drive while he wrote songs.

"As the door closed I saw the phrase 'wrote a song for everyone and I couldn't even talk to you.'"

CLICK HERE for a John Fogerty CD review in the Diary on June 18, 2013.
CLICK HERE to win Fogerty's CD on our membership page.

SARA EVANS MOVIE SONG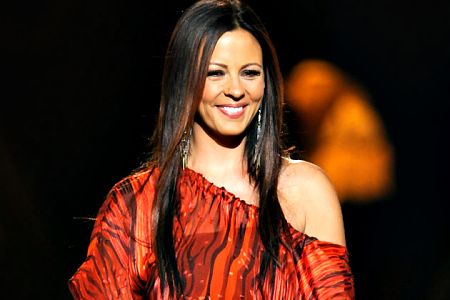 Missouri born minstrel Sara Evans returns to Nu Country on the eve of her debut Australian tour with Georgian superstar Alan Jackson with the video for a song featured in the Tim McGraw-Gwyneth Paltrow movie Country Strong.

Sara performs in the video for A Little Bit Stronger from her sixth album Stronger and most recent of her Greatest Hits discs.

Evans 42 and mother of three, is bringing her bassist brother Matt and her two daughters on her tour that also feature Newcastle singer-songwriter Morgan Evans - no relation.

They debut at CMC Rocks North Queensland in Townsville before playing Rod Laver Arena on Friday October 4 and the 15th Deni Ute Muster.

CLICK HERE for our exclusive Sara Evans interview in The Diary on August 6.
SHOTGUN WILLIE RICOCHET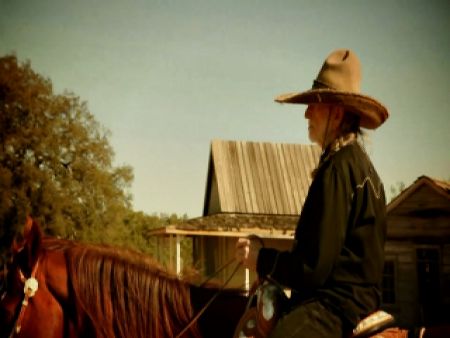 Octogenarian Texan singing actor Willie Nelson returns to Behind Bars with a video for I Wish I Didn't Love You So from his 61st solo album Let's Face The Music & Dance.

Willie Nelson, who turned 80 on April 30, proves he & trusty guitar Trigger are still masters of the genre.

The singer celebrated his 40th July 4 picnic this year and headlines Farm Aid next month with Neil Young, John Mellencamp and Dave Matthews.

Also on the bill are fellow Texan Kacey Musgraves, son Lukas Nelson & Promise of the Real, Jack Johnson, Amos Lee, Toad the Wet Sprocket, Bahamas, Carlene Carter, Pegi Young & The Survivors, Sasha Dobson and The Blackwood Quartet.

Willie also recorded new duet album To All The Girls featuring 18 female artists and released on September 24.

To All The Girls is Willie's third album of new music released in the last 16 months as he celebrate his ninth decade.

Artists include daughter Paula, Emmylou Harris, Dolly Parton, Miranda Lambert, Rosanne Cash, Loretta Lynn, Alison Krauss, Mavis Staples, Carrie Underwood, Wynonna Judd, Norah Jones, Secret Sisters, Sheryl Crow, Tina Rose, Melonie Cannon, Shelby Lynne and Lily Meola.

Willie also wrote a memoir, Roll Me Up and Smoke Me When I Die with foreword by singing Texan crime novelists Kinky Friedman.

CLICK HERE for our review of Let's Face The Music And Dance in the Diary on April 29.
CLICK HERE to win Willie's CD on our membership page.
WILL HOGE
Tennessean singer-songwriter Will Hoge returns to Behind Bars with a song he recorded after he almost died in a scooter crash.

Hoge, 41, packed up his troubles in the video for Favourite Waste Of Time in Franklin - a Civil War town, also home to frequent Australian tourist David Lee Murphy.

The song is on Hoge's aptly titled 2009 album The Wreckage.

Will has released eight albums, several live discs and EPS.

He is also renowned for writing hits for artists diverse as Lady Antebellum and the Eli Young Band who toured here with singing actor Tim McGraw and singing spouse Faith Hill.
Will co-wrote the North Texan Eli Young Band's #1 hit Even if It Breaks Your Heart before releasing 2012 EP Modern American Protest Music.

The seven-song project includes Jesus Came To Tennessee and ends with topical tune The Ballad Of Trayvon Martin - and touches on religious and political issues.

"I have a feeling that Modern American Protest Music will instantly cause a reaction because these are hot button issues for a lot of folks," Will admits.

"I don't want to fool people into thinking this is another Will Hoge country/rock record about girls, this is something very different. I'm not looking for people to agree or disagree, it's a personal expression from me as a songwriter."

Hoge also recorded opening theme song You Make Me Happy for CBS sitcom Still Standing and appeared at 2013 Grammy block party in Nashville with Kip Moore.

Further info - http://willhoge.com/wired
JASMINE RAE
Fawkner raised singer-songwriter Jasmine Rae returns with the video for with If I Want To - title track of her third album that she launched at Rooty Hill RSL early this month before a Gympie Muster showcase.

Jasmine, 26, wrote it with Bob DiPiero - ex-husband of Nashville star Pam Tillis.

She filmed the video at a Freshwater mansion on Sydney's north shore
Jasmine wrote several songs inspired by the tragic death of her motor mechanic dad - she debuts at Queenscliff Music festival in November.
CLICK HERE for a Jasmine feature in the Diary.
JONNY TAYLOR
Western Australian singer-songwriter Jonny Taylor returns to Nu Country with his video for another poignant social comment tune.

Jonny Taylor chanced his guitars & soul on a railway track at Moulyinning in a forest in the WA wheat belt in the video for Brighter Than You - a song designed to help fellow Australians beat depression.

It's on his second album Something To Say that he showcased this weekend at Gympie Muster in a Queensland forest.

CLICK HERE for a Jonny Taylor feature in the Diary on July 16, 2013.
HOW TO KEEP NU COUNTRY ON AIR
We need your support to return to air in December on Channel 31 to celebrate our 21st series of Nu Country TV.

Australian record companies and artists have joined forces to ensure our survival.

We have new CDS by major artists you can win by becoming a Nu Country member or renewing membership.

They include singing actors Willie Nelson and Tim McGraw, Voice judge Blake Shelton and singing spouse Miranda Lambert, Ashley Monroe, Brad Paisley, Gary Allan, Keith Urban, Toby Keith, Dierks Bentley, Eric Church, Carrie Underwood, Charley Pride, Slim Dusty, Felicity and more.

We also have the latest John Fogerty and John Denver all-star tribute albums and DVDS by Miranda and fellow chart topper Lady Antebellum.

CLICK HERE for our Membership Page for full details.