DAVE'S DIARY - 9/1/13 - PREVIEW OF EPISODE 5 - SERIES 19
TENNESSEAN HEADLINES NU COUNTRY TV
Tennessean country star Chris Young headlines Nu Country TV this Saturday January 12 at 10.30 pm on the eve of his debut Australian tour in March.

Young and fellow stone country singer Ashton Shepherd appear on the Channel 31 show, repeated Monday at 2.30 pm and midnight.

Texan brothers Charlie and Bruce Robison also front our Behind Bars segment edited by Blaize Warden.

Expatriate Australian Adam Brand, who appears with Young at the CMC Rocks The Hunter festival, also return to the show.

And North Queenslander Seleen McAlister debuts with a memorable video.
CHRIS - A YOUNG TRADITIONALIST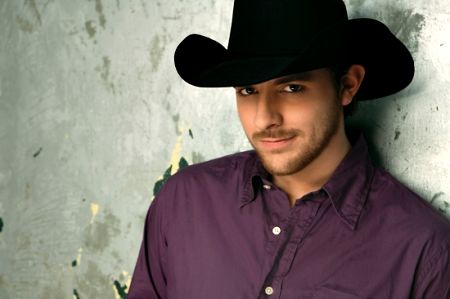 Young performs the video for the title track of his third album Neon.

The video is directed by Ryan Hamblin and filmed at Melrose Billiards in Nashville.

Black lights were used as well as special effects to create a neon world of pinks, greens, yellows and blues.

Everything from Chris' guitar to the pool tables are bathed in neon as Chris takes in the scene from his bar stool, picks his guitar and helps a pretty girl with a game of pool.

It's a far cry from She's The One - the first song he wrote when he was 14 in 1999.

"It was that George Jones style, where you think it's about a girl," Young revealed.

"But by the time you get to the end, you realise it's really about a car. I wrote it before I could even drive, because when you're 14, that's all you want to do is to be able to drive. That's all that was on my mind."

Young, 27, hails from Murfreesboro and has honed his songwriting craft but did not write his album title track.

But he wrote seven of the songs on Neon - two of which were #1 singles.

"Usually, I like to work off a hook," the winner of the fourth season of Nashville Star explained.

"So more than 50 percent of the time, I'm a lyric guy first."

Young is a traditionalist with a dark, wounded voice.

He had perfect roughage for a country career after singing for his supper in Tennessee during university studies.

The singer headed west to Texas and fronted an Arlington honky tonk house band before returning home to win Nashville Star in 2006.

Young laced his self-titled debut disc with wry tales, fanned by the booze flame.

He co-wrote four tunes including debut single Drinkin' Me Lonely but not entrée Beer Or Gasoline, penned by fellow CMC Rocks The Hunter visitor and frequent Australian tourist David Lee Murphy.

Young drew on Texas dance hall stint for Centre Of My World - with Murphy - and his roots for Small Town Big Time - one of two tunes penned with Tim James.

But he didn't write White Lightning Hit The Family Tree that borrows spirit from Robert Earl Keen's Merry Christmas From The Family.

Young joins Rascal Flatts, Band Perry, Murphy, Big & Rich, Billy Ray Cyrus, Love And Theft, Canadian Corb Lund and more at CMC Rocks The Hunter at the Hope Estate from March 15-18.

CLICK HERE for a Chris Young feature in the Diary.
ASHTON - THE GOOD SHEPHERD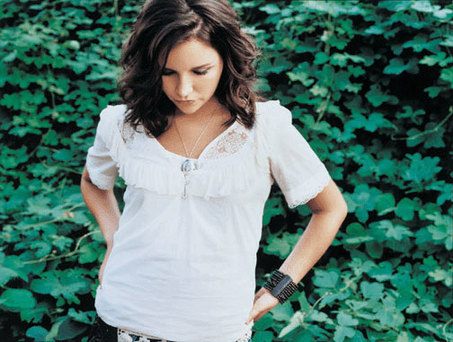 Fellow pure country Alabama singer Ashton Shepherd returns with her video for second album title track Where Country Grows.

Ashton writes in The Picking Shed on her farm at Leroy in Alabama - same home state as Jamey Johnson.

Shepherd, now 27 and mother of two, broke in 2008 with debut single Takin' Off This Pain from her debut 2008 album Sounds So Good.

She is acclaimed for her traditional sound - her debut disc featured a raft of songs she wrote before she turned 21.

But Ashton split with MCA after releasing two albums - she is now writing songs for her belated third album produced by Shenandoah drummer Mike McGuire.

Shepherd hails from Coffeeville, population 340, and delivered summary justice to a lying, cheating ex lover in the video for previous hit Look It Up.

The singer's character sold the cheater's boat, golf trophies, whiskey and even a bible.

She also used a dictionary to demean the banished beau.

Look It Up was also on Where Country Grows.

She wrote it with Angaleena Presley and Robert Ellis Orrall whose songs are published by expatriate Australasian Barry Coburn and ex wife Jewel Blanch Coburn.

Ironically, Fawkner singer Jasmine Rae also recorded Look It Up during her sojourn in Nashville.

CLICK HERE for an Ashton feature in the Diary on December 23, 2008.
BRUCE ROBISON - BEHIND BARS
Texan Bruce Robison plans a return Australian tour this year with singing spouse Kelly Willis.

The duo performed live on air at the Nu Country FM Beer Can Hill studio in January 2000 before the station was destroyed by fire.

They also played at the long defunct Continental Café in Prahran.

This week Bruce debuts on Behind Bars on Nu Country TV with historic hit Angry All The Time - also a #1 hit for 2012 tourists Tim McGraw and Faith Hill.

Robison, now 46, also wrote Travelling Soldier that was #1 on the charts for Dixie Chicks until singer Natalie Maines gave then President George Dubya Bush a character reference on stage at a 2003 London concert.

At the time Bruce's elder brother Charlie was married to Dixie Chicks banjo and dobro ace Emily Irwin.

Bruce and Kelly release their duets disc Cheater's Game on February 13 on Valentine's Day Eve as a prelude to their return tour down under.

CLICK HERE for a Bruce Robison interview and features in The Diary.
CHARLIE ROBISON RETURNS TO EL CERRITO PLACE
Charlie performs the video for his vintage tune El Cerrito Place - a latter day hit for Tennessee superstar Kenny Chesney.

The elder Robison brother, now 51, accompanied former wife Emily here on one of the Dixie Chicks tours.

El Cerrito Place took its name from a street in Hollywood Hills in southern California but a Texan wrote it.

Lone Star State native Keith Gattis wrote the haunting ballad - it was a hit for Charlie in 2004 and also recorded by Gattis.

"I've loved that song for a while," Chesney says.
"There is a certain longing in this song that in a lot of ways I really relate to. It's about wanting something that's obviously not there, this searching that we all have for love and lust, and someone that's not in your life anymore. It talks about all of the measures that we go through to feel loved and to get that certain thing back that's just driving you crazy. El Cerrito Place has that certain insanity about it that I think is very relatable.

There's searching and longing that all of us have inside. I've felt every bit of emotion that the character in that song deals with."

Robison wasn't surprised to see Kenny's version on his 13th album Welcome to the Fishbowl.

CLICK HERE for a Charlie Robison feature in the Diary on December 4.
SELEEN FLIES SOUTH FROM AYR
Seleen McAlister debuts on Nu Country with her video for Guilt Free.

Seleen hails from Ayr in far north Queensland and wrote most of her Worth The Wait EP with Bill Chambers.

Seleen won the 2011 Optus Gympie Music Muster Maton Talent Search and performed songs from her EP on the main stage.

The 2013 Starmaker finalist plans to release her solo album in 2013.

Golden Guitar award-winning Duncan Toombs produced the Guilt Free clip that entered charts at the end of 2011.

Chambers produced her four-track EP with Lee Kernaghan's former guitarist, Rob Black. Jeff McCormack mastered the EP and is lined up for her first studio album.
She has also toured with Chambers and expat Texan Doug Bruce in 2012.
The married mother of three met her husband 22 years ago and lost her mother to illness - matters of the heart and of love provide her with fertile song sources.

Further Info - www.seleenmcalister.com
ADAM BRAND - MORE LOVE
Thrice wed Adam Brand proves he still believes in love with the video for the title track of his ninth album There Will Be Love.

The Perth born singer, now living in Nashville, plays CMC Rocks The Hunter in March with Chris Young who opened this week's show.

Adam turns 42 on January 27 after 41st Australian Country Music Awards in Tamworth while touring here to promote his new album released in August.

The prolific Golden Guitarist has made the finals of the best male vocal and album of the year.

He also dedicated the video of another new original song I'll Be Here as theme song for the Salvation Army Christmas appeal to help the homeless and disadvantaged.

That clip featured the Salvos at work on the mean streets of the cities.

CLICK HERE for an Adam Brand interview in the Diary on March 31, 2009.
LADY ANTEBELLUM DVD PRIZES
We have copies of the hot new DVD by recent Grammy Award winners and Australian tourists Lady Antebellum for new members and renewing members of Nu Country.

The 18-track Own The Night World Tour DVD has five bonus songs with exclusive version of Black Water featuring Darius Rucker and Thompson Square.

There's also intimate backstage footage of the band, road crew and fans on a tour that included two concerts at the famed St Kilda Palais.

The 124-minute DVD features the band performing its many hits live in Little Rock, Arkansas, and documentary footage of band members and song sources.

Click Here for our membership page for details of all prizes.