DAVE'S DIARY - 30 DECEMBER 2008 - DAVID FRIZZELL
DAVID FRIZZELL FANS FLAMES OF FRATERNAL FAME

"I came crawling home last night, like many nights before: I finally made it to my feet as she opened up the door/and she said, "You're not gonna do this anymore."/she said: "I'm gonna' hire a wino to decorate our home/ so you'll feel more at ease here, and you won't have to roam/ we'll take out the dining room table, and put a bar along that wall/ "and a neon sign to point the way to our bathroom down the hall." - I'm Gonna Hire A Wino To Decorate Our Home - Dwayne Blackwell.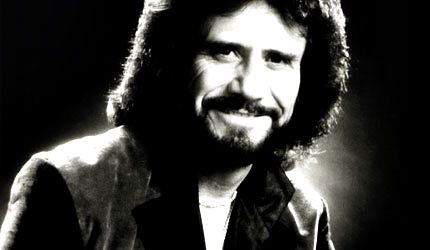 When David Frizzell was just 12 he hit the road on tours with legendary elder brother Lefty.

Now, 55 years down the lost highway, the singer still carries the flame for Lefty who died at 57 on July 19, 1975.

Lefty, born William Orville Frizzell, was the vocal inspiration for Merle Haggard and John Anderson, and spiritual source for many more protégées.

His songs have stood the test of time - 33 years after his death, with a little help from younger brothers David and Allen.

David enjoyed a three-tiered career as a young rockabilly and country singer before topping charts as a solo and duet artist and returning this time to honour the roots of the genre.

David, now 67, enlisted Allen and niece Tess to adorn Frizzell & Friends - This Is Our Time.

He produced and released the disc on his Nashville America Records label.

The 20 song CD is accompanied by a DVD documentary - The Making Of Frizzell & Friends - with extracts that we feature on Nu Country TV.

The disc contains Frizzell duets with Crystal Gayle, Helen Cornelius, Amy Clawson, Jeannie Seely and Dalton and Amy Clawson.

Three of the male-female duet songs are Frizzell originals.

They are with Crystal Gayle on Wedding Dress For Sale, Helen Cornelius on Could It Be We Fell In Love Tonight and Amy Clawson on Why Wasn't It Me.

He also joined Jeannie Seely - ex-wife of Hank Cochran - on late centenarian Jimmie Davis song Nobody's Darlin' But Mine.

The disc also features Haggard, Johnny Lee, Johnny Rodriguez, Gene Watson, Joe Stampley, T. Graham Brown, Bobby Bare, John Cowan of New Grass Revival and Jimmy Fortune of Statler Brothers.

We also have another DVD of Frizzell and Jett Williams - daughter of the late Hank - performing songs by Lefty and Hank.

There are also two exclusive clips of Lefty and Hank performing at the peak of their careers.
FROM EL DORADO TO NASHVILLE AND BEYOND
"Nobody saw them running/from 16th Avenue/they never found the fingerprints/or the weapon that was used/but someone killed country music/cut out its heart and soul/ they got away with murder down on music row." - Murder On Music Row - Larry Cordle-Larry Shell.
Meanwhile back to David Frizzell who was born in El Dorado in Arkansas, in 1941.

He began performing in big brother Lefty's show at the age of 12.

David toured with Lefty throughout the 1950s and 1960s and served in the U.S. Air Force during the Vietnam War.

He signed with Columbia Records in 1970 and recorded and charted the first country version of L.A. International Airport - months before Susan Raye made it a hit.

Frizzell also had solo success with I Just Can't Help Believing - the B J Thomas pop staple - cracking Billboard top-40 country charts.

Other chart entries were Goodbye #73 in 1971, Words Don't Come Easy #63 in 1973,
Take Me One More Ride #94 and A Case Of You #100 in 1976.

He appeared regularly on the late Buck Owens' All American TV Show in the 1970s and recorded for Capitol Records.

Frizzell then used his recording success to headline country shows in Las Vegas - his bold move opened the Vegas gates for many other country acts.
FRIZZELL & WEST
"There's a full moon over Tulsa, I hope that it's shining on you/ The nights are getting cold In Cherokee County/ there's a Blue Norther passing through/ I remember green eyes and a ranchers daughter/ but remember is all that I do/ losing you left a pretty good cowboy with nothing to hold on to/ sundown came and I drove to town and drank a drink or two." - You're The Reason God Made Oklahoma - David Frizzell.
In the early 1980s he founded the duo Frizzell & West with Shelly West - daughter of country star Dottie West.

After recording You're The Reason God Made Oklahoma, they suffered the indignity of being turned down as an act by every major country label.

Then their producer, Snuff Garrett, played the song for Clint Eastwood.

Eastwood loved it and insisted on adding You're The Reason God Made Oklahoma to the soundtrack of his smash movie Any Which Way You Can.

This soon earned Frizzell & West a record contract with Warner Bros.

A small radio station in Tulare, California, was the first to play it when still an album track.

Other stations quickly followed, prompting Warner Bros. to release it as a single - the song nobody wanted became a smash hit.
Frizzell also featured with West on Please Surrender and John Anderson, late Marty Robbins and Clint Eastwood on Jimmie Rogers' song In The Jailhouse Now on the soundtrack of Eastwood movie Honky-Tonk Man.

The duo's hits included I Just Came Here to Dance #4, A Texas State of Mind # 9, Husbands and Wives #6 and Silent Partners #20.

Frizzell & West scored major success by recording five albums together.

Other highlights included Another Honky Tonk Night On Broadway, Jose Cuervo, Flight 309 To Tennessee, Where Are You Spending Your Nights These Days and Another Motel Memory.

They won the Country Music Association's Vocal Duo of the Year award for 1981 & 1982, Academy of Country Music award for Vocal Duet of Year for 1981 & 1982 as well as ACM Song of the Year award in 1981.

Frizzell and West also scored Music City News Awards for Duet of the Year in 1982 & 1983 and Music City News' Song of the Year award in 1982.
WINO WARS MAKE LOVE LAST

"She said: "You'll get friendly service, and for added atmosphere/ I'll slip on something sexy, and I'll cut it clear to here/ Then you can slap my bottom, every time you tell a joke/ Just as long as you keep tipping, well, I'll laugh until you're broke."
- I'm Gonna Hire A Wino To Decorate Our Home - Dwayne Blackwell.
In 1982, Frizzell hit #1 on the country charts with solo single, I'm Gonna Hire a Wino (to Decorate Our Home), nominated for Song of the Year in 1982 Grammy Awards.

The song scored major airplay here on 4KQ in Brisbane, 2KY in Sydney and 3UZ in Melbourne.

The record, a standard, was recently featured on CMT 40 Greatest Drinking Songs in Country Music, making #17 in the countdown.

It's easy to see why - with the female winning the bar wars.

She said: "Instead of family quarrels, we'll have a bar-room brawl/ "When the Ham's bear say's its closing time, you won't have far to crawl/ "And when you run out of money, you'll have me to thank/ "You can sleep it off next morning, when I'm putting it in the bank."

Frizzell continued to tour and record with West until 1986.

After he parted ways with Shelly West, Frizzell continued to record solo albums.

Among other songs to score airplay here were No Way Jose and also Lefty with Merle Haggard.

SOLO DISCS

"For the steel guitars no longer cry/and you can't hear fiddles play/with drums and rock 'n' roll guitars/mixed right up in your face/why the Hag wouldn't have a chance on today's radio/since they committed murder down on music row." - Murder On Music Row - Larry Cordle-Larry Shell.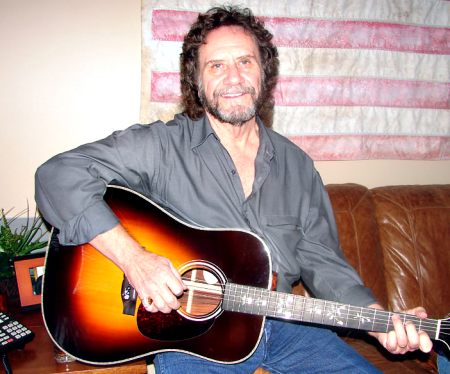 Frizzell's solo albums included My Life Is Just A Bridge - 1993, Sings Lefty 1996, For The Love Of Country - 1999, 2001, Takes To the Road - 2002, and Confidentially - 2004 and children's album - Jamie Boo - 2007.

David also included his version of Larry Cordle-Larry Shell song Murder On Music Row on For The Love Of Country.

It was the title track of the 1999 Cordle and Lonesome Standard Time album that also featured Jesus And Bartenders.

Both artists recorded the savage parody of Music Row before it won the CMA song of the year in 2000.

Texan George Strait and Georgian Alan Jackson - both superstars - performed it live on the awards show and Strait included it on 2000 album Latest, Greatest Strait Hits.

Frizzell's album 2001 featured I Ain't Going If There Ain't No Hank and You've Just Been Robbed by Jesse James.
Discography - Frizzell-West
Albums
Year of release - chart position - label
1981 Carryin' on the Family Names (with Shelly West) 6 Warner/Viva
1982 The David Frizzell & Shelly West Album (with Shelly West) 8
The Family's Fine, But This One's All Mine! 7
1983 Our Best to You (with Shelly West) 24
On My Own Again 32 Viva
1984 In Session (with Shelly West) 33
Solo Golden Duets (The Best of Frizzell & West) (with Shelly West) 45