DAVE'S DIARY - 3 AUGUST 2020 - JAKE ROSE CD FEATURE
2020 CD FEATURE
JAKE ROSE
ECONOLINE (Sony)
JAKE ROSE FROM PUMPKIN FARM TO MUSIC CITY IN ECONOLINE
"Lotta John does, lotta John Deeres here/ lotta trucks running in granny gear here/ lotta wind rows fence posts/ we got those stop signs with bullet holes/ when your living in a tractor town/ it moves slow like the wheels go round/ pass a little time with some paper sack brown/ get some mud on your boots where your roots go down/ make one of them getaway pacts with your buddies/ when your time comes if your lucky man/ you'll end up on the other side of the dirt/ that you pushed around in a tractor town." - Tractor Town - Brett Tyler-/Brett Beavers-Jake Rose.
Minnesota minstrel Jake Rose has earthy inspiration for his songs that elevated him from small town farm boy to pistol packing country roots star.
Jake grew up on a pumpkin farm in Hamel where tractors, trucks and cows were staples as he listened to his dad and uncle's band Stampede.
It sourced his song and video for Tractor Town that debuted on Nu Country TV on May 9 this year.
Rose also has a former lover to thank for Favor - his video for that song features his new girlfriend Rachel.
And all he needs to do is a raise a glass or guitar and he is quickly reminded of the colourful tattoos and death of his sister that gave birth to his stage name and song and video for Sleeves.
Born Jake Scherer, he took his stage name Rose from his baby sister, who died before she was two.
He wrote all 10 songs on his debut solo disc he produced with Nathan Chapman and Kevin Kadish.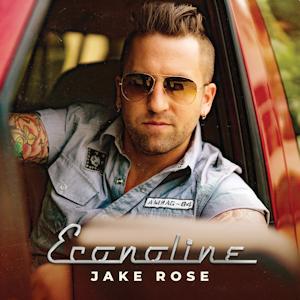 Rose's highway homage album title track entrée Econoline echoes his dreams to chase fame on that famed lost highway and rise above fertile farm roots.
"I also want the audience to know, I was another farm kid from a small town who chased down a dream of making music and truly anything is possible with hard work," Rose revealed.
Jake has vivid memories of filming his Tractor Town video - the song he wrote with a pair of Bretts - Tyler and Beavers.
"I remember a lot of mud, the cows, and the cold weather," Rose recalled.
"I was instantly transported back in time to growing up on a farm in Minnesota . It was a familiar feeling. I felt right at home again, back in boots, back to my roots. I think this video does a great job showing what it really looks like for a lot of small-town farm folks around the country. Life is a little less fast-paced, the two-lane roads, the cows, the barns, the old tractors, the little main street town we shot in. It's like you're living in a little snow-globe farm town growing up that way, because it's beautifully simple.
"I wrote this song based around how I grew up in a small town Hamel , Minnesota where tractors took up the road often, and often it was someone in my family driving them. We tried to encapsulate what that feeling is like in this song.
"I hope people see this video and see a beautiful side of American farmers and small towns. This video is meant to celebrate and embrace small-town, hard-working folks and farmers all across the country. There's a common bond between all who grew up like this, and I hope people can relate to the lyrics and feel a little more connected. I knew after the first time I watched the Tractor Town video this was the best video my team and I have done so far. I am proud of the way we represented farmers and small-town lifestyle. I think the video tells a story, an authentic story for me. This is how I grew up."
FEMME FATALE FAVOR FOR A BLOOMING ROSE
"You did me a favour/ when you did what you did/ don't apologise you guys, it's a blessing in disguise/ glad I found out when I did/ before we brought kids into this/ you did me a favor." - Favor - Jake Rose-C Lagerberg-J Miller
Rose emulates mentors diverse as Shotgun Willie Nelson and Billy Joe Shaver by turning a ruptured romance with a former lover into a romantic rebound with a new belle.
Jake's boomerang bonus is new partner Rachel who plays the female lead in his video for Favor.
"Well, this song is a true story about my ex, and we basically recreated what actually happened," Rose explained.
"I had a feeling my ex was cheating on me and saw texts on her phone that confirmed it. The song is about the silver lining when something like this happens to you - one door closes and the next opens. Sometimes when things go wrong in life they hurt but they are blessings in disguise.
"Rachel, my girlfriend now, plays the girl in the video who also gets cheated on and I end up with her at the end of the video. I can say, I'm truly blessed for what happened before because it brought me to Rachel! I wrote the song before I met Rachel, so the "blue eyes" line would have been "brown" instead!"
Rose believes his song and video will be solace for other vanquished victims.
"I want people who have had something like this happen to them to know, most of the time the person is doing you a favor," Jake added.
"They obviously were not the right person for you and now they just made it an easy decision. Of course it's not quite that easy, but it certainly helps you move on. Once you find the right person you will realise how glad you are that you're not with that person who hurt you. You will be much happier in the end, and there is no sweeter revenge than moving on from being hurt and being happy!
Rose filmed his video at a petrol station in his new hometown Nashville .
"We shot a lot of the performance shots at a gas station just outside of Nashville at sundown," Rose revealed.
"I just remember tons of people coming up to get gas and looking at us like, "why do they have cameras?" and "why is that dude singing?! Oh, it's a music video!" Welcome to Music City USA ! Even the gas stations have a little show biz."
So how did Rose when he saw the finished product for the first time.
"It was kind of surreal since this story of the song is so real and it's actually my real-life girlfriend who I end up with in the video," Jake joked.
"Feels like a movie of my actual life. It also makes me happy. This song was kind of therapeutic for me to write and articulate my feelings after all this happened to me. I love hearing it on the radio and fans sing it back to me now. Makes the heartache fade away very quickly."
SLEEVES SWEET SOLACE FOR LATE SISTER
"These roses ain't random and that name ain't some ex/ my little sister went to heaven, it's how I tell her she's missed/ when my grandpa got sick and they sold away the farm/ I got this old hay shaker truck tattooed on my arm/ it's my life things I love it's the people I've lost/ it's the lessons that I've learned that ain't ever coming off/ don't matter what you think/ this ink is more than skin deep/ it's why it's there/ why I wear my heart on my sleeves/ like a prayer why I wear my heart on my sleeve." - Sleeves - Jake Scherer-Craig Wiseman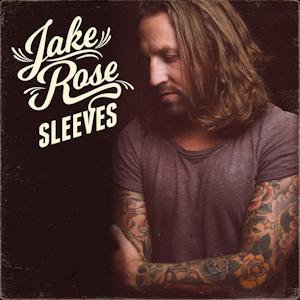 Rose's repertoire includes hedonistic honky-tonk anthems Cold Beer & Pretty Girls and Weekday Drunk, balanced by personal paeans Family and the album's fitting finale I Will.
" Better in a Bar was written with other artists Canaan Smith and Hunter Phelps and our friend Nick Donley," Rose revealed of a song on his new three song digital EP Tractor Town.
"We were just talking about how when you're at a bar having a beer with your friends, it just tastes a little better. We wrote the song about all these other universal truths, and drove home our favorite, beer tastes better in a bar. Cold Beer & Pretty Girls was inspired by opening for Billy Currington in Milwaukee , Wisconsin a few summers back. I just wanted to write a song about the feeling of summertime and in my opinion, the two best things in the world."
Equally memorable is Sleeves - a tribute to his sister Rose who died at the age of two - also accompanied by video.
"My favourite song I've recorded so far is Sleeves, " Rose revealed.
"The story is about my tattoos, what each of them mean to me and why I got them. It's been my most impactful release of my career so far. I think it resonates with people who have tattoos and feel the need to explain them and helps those who don't have tattoos understand why someone would get one."
Rose fronted rock rooted New Medicine band earlier in his career and is candid about his inspirations.
"I'm a storyteller from a generation who listened to everything from Metallica to Taylor Swift, Chesney to Eminem because it was all available to me," recalled Rose.
"I'm right where rock meets country, melodies you can sing along to, stories you can relate to, lyrics that make you wanna drink a beer. When I look back on last year I can honestly say I wrote some of my best songs I've ever written and played some of the best shows I have ever played. I also went on my Econoline tour all over the US and Canada opening for big acts like Brett Eldredge, Kip Moore, Maren Morris and Brad Paisley. My songwriting career really took off as well and I've started getting a lot of songs cut on other artists. That shows me I have really grown as a songwriter. I'm constantly holding myself to a high standard and trying to improve in everything I do. I want people singing my songs at the top of their lungs in stadiums all over the world."
Rose's rural roots resonate with Aussie peers - an entrée for a post pandemic tour here long after writing songs for artists diverse as expat Australasian star Keith Urban, Kid Rock, Colt Ford and Meatloaf.
"I think it's connecting with folks who grew up in small towns and grew up around agriculture," Jake explained.
"Also people who just like to hear a good country song that tells a story. The lead single from the EP Tractor Town has one of my best videos to date. CMT did a World Premiere on it and I'm really proud of it. I chose it because the songs all reflect living in a small town aka a Tractor Town . I felt the mood of all the songs fit that.
I co-wrote all the songs on the EP. I write usually 3-5 days a week, so in a year I'll write over 100 songs easily. I hold myself to a high standard. So when picking these three songs to record and release, I wanted to make sure they were my best and stood out, but also they fit together as a collective piece."
Rose has a not so secret recipe for his success.
"I think it's about hard work and determination," Jake revealed.
"Having resilience when things don't go your way. It's typically a business of rejection, most days you're going to be told "No". You have to be able to take that and move on. You have to learn how to constantly evolve and improve, take criticism and learn from your mistakes. I think a lot of folks think they want to be in the creative arts but when success doesn't come as soon as they hoped, they give up. I've never given up and I think that's why I'm still here."
Econoline and Tractor Town are released by Jake Rose Music.
Further info - www.jakroserocks.com