CASEY BARNES AND IMOGEN CLARK
AFL SEASON ENTRÉE CONCERT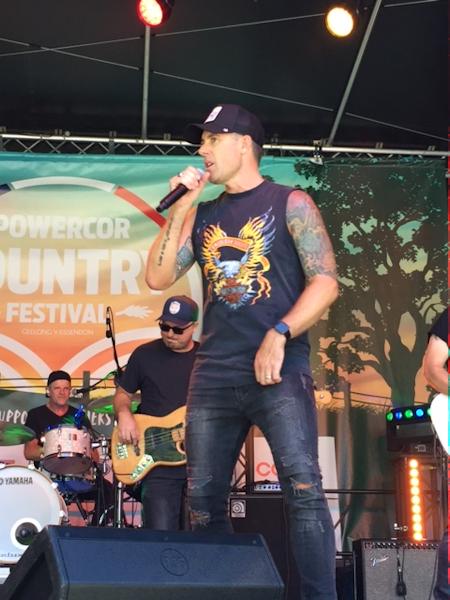 Launceston born singer-songwriter Casey Barnes and Blue Mountains belle Imogen Clark wowed AFL footy fans in Yarra Park as the entrée to the annual Geelong-Essendon country festival game.
The duo and their hot bands were welcomed by Powercorp festival host and former footy champ and coach Kevin Sheedy.
Barnes and his band followed their energised set with a sprint to the hallowed MCG turf where they opened the game with their countrified Waltzing Matilda to 54,000 plus fans.
It worked for Geelong who crushed Essendon by 56 points.
CLICK HERE for our concert review.
Casey Barnes photo by Carol Taylor.
MATT WARD CHARITIES BENEFACTOR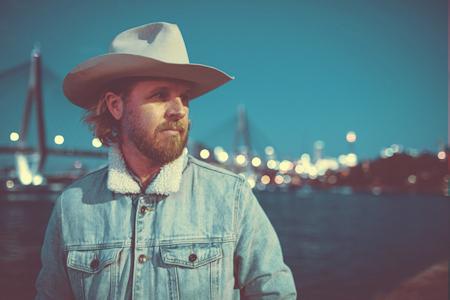 Adelaide singer-songwriter Matt Ward donated half the proceeds of second album If I Was In Dallas Tonight to Challenge 21 that was established by South Australian Women's and Children's Hospital Foundation.
The foundation raises funds to counter health issues including Niemann-Pick Disease that caused the death of Matt's nephew Sam Roberts at the age of four.
Sam's illness inspired Ward's album title track.
Matt, now 45, also donated proceeds of Better Man from his debut 2019 album Heartland to the Black Dog Institute and bushfire and drought victims.
Ward returns to Nu Country TV on Saturday March 19 with his duet with Texan Bonnie Montgomery on Old Ground from his new album.
CLICK HERE for our interview with Matt in The Diary.
JAMES STEWART KEENE
STEVE MCNAUGHTON MOVIE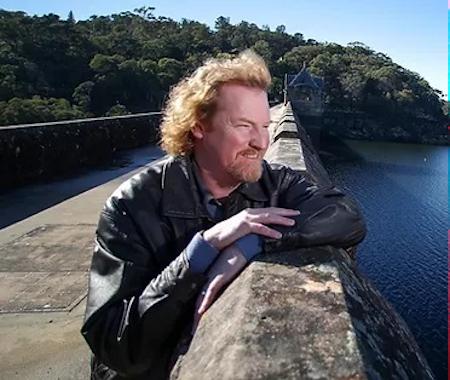 Wollongong and Sydney singer-songwriter-screenwriters James Stewart Keene and Steve McNaughton celebrate release of their new movie.
Sherbrooke Down: The Road to Cataract premiered at the Dendy Cinema in Sydney suburb Newtown on April 1, 2021, and Tamworth Forum 6 Cinema.
The movie, set in 1901-2 and soundtrack, was preceded by their 25-minute short film shot at Wilberforce Australian Pioneer Park.
It starred three major Australian TV actors - Sophie Dillman and Patrick O'Connor from Home And Away and Tim Robards from Neighbours.
It also features Keene in a cameo and songs penned by Steve and James.
CLICK HERE for a Keene interview in The Diary on December 27.
WILL DAY HONOURS LATE DAD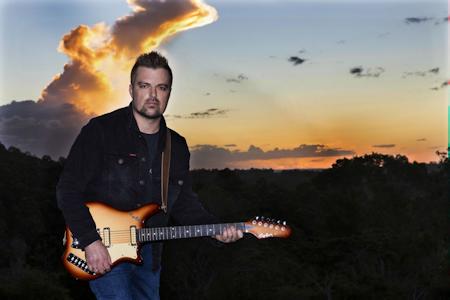 Brisbane country singer-songwriter and music lecturer Will Day is indebted to renowned Sydney brain surgeon Charlie Teo for many reasons.
Doctor Teo operated on the brain cancer of Will's school principal father Philip that enabled him to dance with his wife Catherine at Will's Goondiwindi year 12 high school graduation.
The operation prolonged Day's wheelchair laden dad's life for a year before he died aged 49 from the incurable disease.
That premature passing inspired Will's evocative song Dead Dad - penned with Albury born singer Hayley Jensen - who also lost her father to cancer.
Click Here for our Will Day interview in The Diary on December 13.
HANNAH DASHER STANDS BY HER PAN AND FENDER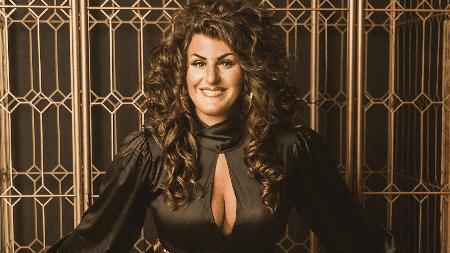 Georgian guitar slinger Hannah Dasher soared to international fame with her Stand By Your Pan TikTok videos during the pandemic.
It landed her major Fender guitar and Sony Music record deals and a new cookbook.
CLICK HERE for our Hannah interview in The Diary on November 1.
OUT ON THE WEEKEND FESTIVAL TRIUMPH
Out On The Weekend Festival promoter Brian Taranto broke the 2020-2021 drought of outdoor music marathons with a triumphant return at the Steamworks in Williamstown on Saturday December 11.
Taranto featured the cream of Australian alt-country, Americana and roots music artists in his seventh annual show on the dock of the bay after a pandemic hiatus in 2020.
CLICK HERE for our review of the Out On The Weekend Festival in our concert section.
SALTBUSH CO-FOUNDER ROSS NICHOLSON RIP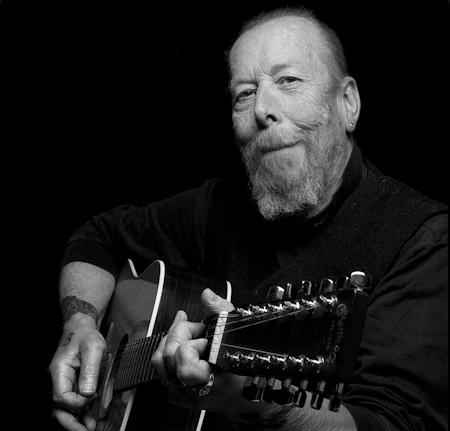 Melbourne country outlaw pioneer band Saltbush co-founder Ross Nicholson has died at the age of 73 on October 21 after a battle with lung cancer.
Nicholson had a long and colourful career in bands before and after Saltbush represented Australia at the second Tulsa international music festival in 1978.
The guitarist and singer-songwriter also played in bands with revered bassist Les Gough who died at 75 on September 29.
CLICK HERE for our obituary in The Diary.

VALE DAVID HEARD - 3PBS-FM ACID COUNTRY HOST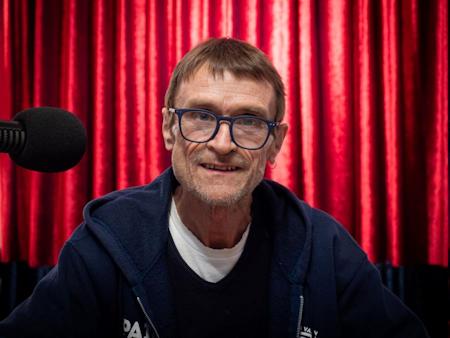 Revered volunteer radio country music host and altruist David Heard died at the age of 65 on Sunday September 12 after a protracted battle with cancer.
David hosted 3PBS-FM music shows for 41 years after joining the community station in 1979 at its St Kilda launch pad.
The Horsham born benefactor of Australian and international country folk roots, gospel and Americana music was honoured in song by Melbourne singer-songwriter James Ellis who appeared on his 40 th anniversary Acid Country show in Collingwood last year.
David also co-hosted High In The Saddle on 3RRR-FM and his Cold Coffee Morning show on Nu Country FM at Beer Can Hill in Northcote.
During Covid David recorded his Acid Country shows from his Fitzroy home before peers took over hosting roles before and after cancer silenced his voice and he died at the Caritus Christi Hospice in Kew.
CLICK HERE for our obituary for David in The Diary.
VALE LES GOUGH - ALLAN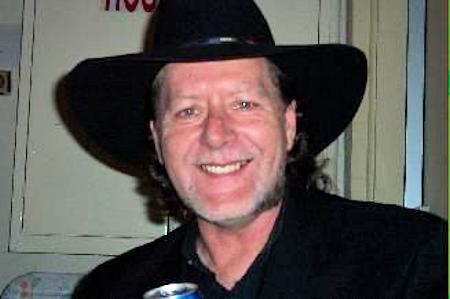 Revered rock and country bassist Les Gough died, aged 75, on September 29 after an accident at his Ballarat home where he had been working on renovations.
Gough, born in 1946, began his career with Russell Morris and Somebody's Image in 1966.
Somebody's Image split in 1968 and Les joined Atlas with Ronnie Charles from 1972-1974.
Les also played in Geoff Wells Rip Rawers, who formed in 1995, and with many other artists.
They included Moonlighters, Heart & Soul, Spot The Aussie , Ross Nicholson's Road Dogs, Tex Nobody, Texas Touch, Colin Jones Band, Four Aces, Leslie Avril and late expat Kiwi singer-songwriter Peter Caulton and the Vic State Opry, Yamaha Big Band and Arizona singer Billy Wyatt .
Les also played on tours and recorded with the Dead Livers with founder-bassist Michael Schack and several bands with Dead Livers guitarist Rodger Delfos and drummer Richard O'Keefe.

CLICK HERE for our obituary for Les in the Diary
MATT JOE GOW RAISES BRUNSWICK
BALLROOM ROOF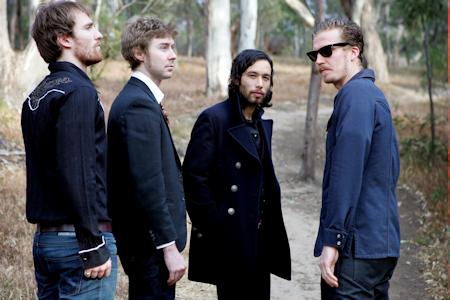 Expatriate Kiwi singer-songwriter Matt Joe Gow and his band the Dead Leaves headlined a Sabbath soiree at the historic Brunswick Ballroom .
Gow's fellow artists the Weeping Willows , Ben Mastwyk Trio and Kerryn Fields also won acclaim in their own sets before joining in the all-star finale with Gow's band.
Gow dedicated his encore Georgia Rose - written about his late grandfather - to his mother in New Zealand.
CLICK HERE for our review in our Concerts Section.
DAVIDSON BROTHERS GEELONG CONCERT IN RAINSTORM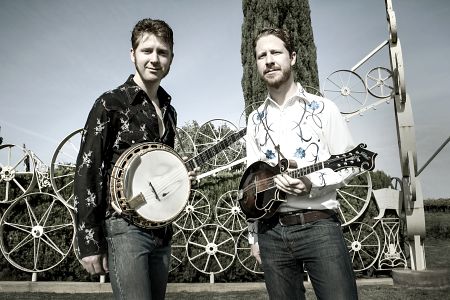 Prolific Gippsland born Golden Guitarists-pre-pandemic American tourists The Davidson Brothers headlined the Geelong country music festival as the rain tumbled down in July.
The Bendigo and Ballarat brothers headlined the country music stage at the annual Geelong-Essendon Powercorp Food Bank game at Kardinia Park .
Hamish and Lachlan Davidson fronted their dynamic quartet on a windswept stage as rain and hail lashed their outdoor audience and livestock.
Click Here to read our review of their chill busting show in our Concerts Section.
CHANNEL 31/44 FREE COMMUNITY TV
EXTENSION UNTIL 2024
The Federal Government has granted a community TV spectrum extension to Channel 31/44 in Victoria and South Australia until June 30, 2024.
This follows an impassioned campaign by Senators, Melbourne City Council and the two stations' management, 30 loyal staff and 1,000 volunteers.
The stations began broadcasting 27 years ago and Nu Country TV debuted in 2002 after its predecessor Nu Country FM operated as a community radio aspirant broadcaster from 1994.
Channel 31 general manager Shane Dunlop welcomed the decision as the government had no plans to use the spectrum until 2024.
Nu Country TV enjoys its season #48 in a regular Saturday time slot of 9.30 pm after co-producer, editor and camera person Laith Graham hosted the show during lockdown.
HAWTHORN STAR JARMAN IMPEY
ALAN JACKSON DEVOTEE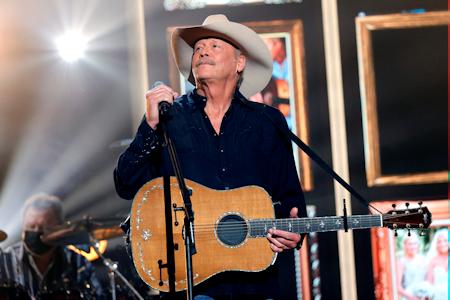 Indigenous Hawthorn footballer Jarman Impey has revealed he played guitar and learned didgeridoo listening to Georgian singer-songwriter Alan Jackson and the late Charley Pride around Goulburn Valley campfires.
Impey joins a brace of AFL footballers who attended Australian concerts by U.S. stars including Jackson, Dierks Bentley and the Zac Brown Band.
Former St Kilda captain Nick Riewoldt kicked footballs into the audience at the Rod Laver Arena concert by singing actor and country superstar Tim McGraw.
CLICK HERE for our Alan Jackson 25th album Where Have You Gone CD feature in The Diary on June 7.
ADAM HARVEY LIVE GEELONG HOMETOWN HOMAGE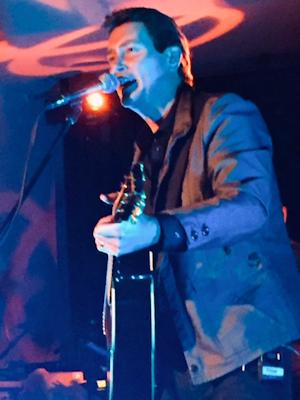 Former Geelong truck driving troubadour Adam Harvey and Broken Hill born belle Raechel Whitchurch performed to a full house at the Corio Gateway Hotel on May 15.
Harvey, 46 and father of two, sang the Geelong Football Club theme song with fans as they invaded his merchandise stall after his inspirational hometown homage concert.
Adam's Camperdown born wife Kathy, mother-in-law Marlene and Berwick based Golden Guitarist Andrew Swift attended the show the night after Geelong beat St Kilda at Mickey Mouse stadium in Docklands.
Harvey celebrated heroes and songwriting peers in a memorable humour laced marathon as a prelude to Swift's concert at the same venue on June 12.
CLICK HERE for our review in our Concert Section.
TROY CASSAR-DALEY BACK ON NU COUNTRY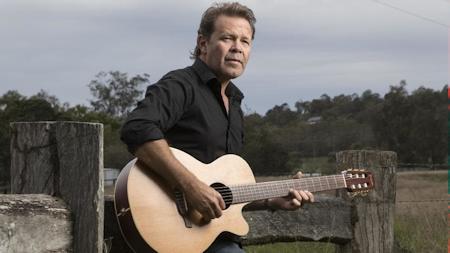 Prolific Sydney born Grafton raised singer-songwriter Troy Cassar-Daley turned a spate of personal tragedies during the pandemic into tuneful therapy on his 14-track 15th album The World Today that soared charts on debut.
His dad Tony, who suffered two strokes, and good mate Glen Hannah both suicided.
And his talented TV and radio presenter wife Laurel Edwards father also died between albums.
But support of Laurel, despite romantic ruptures, and their son Clay and daughter Gem, became sweet solace.
CLICK HERE for our Troy CD feature in The Diary.
ADAM HARVEY SONGS FROM HIGHWAY ONE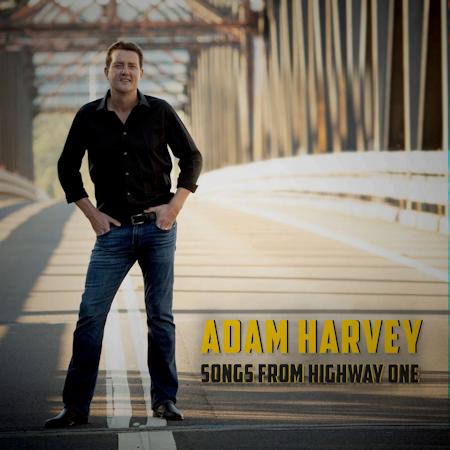 Geelong born trucking troubadour Adam Harvey excels when he sings about his colourful life out on Highway One.
The father of two has travelled it so many times, guitar in hand and heart in his songs, from his deep south hometown to way up north.
Harvey , 46 and promoting 16th album Songs From Highway One , now hangs his hat in the "People's Republic of Batteau Bay" on the NSW Central Coast .
Adam is on a national tour with singer-songwriter Raechel Whitchurch who grew up performing in her family's travelling band The Lees.
CLICK HERE for our new Adam Harvey CD feature in The Diary.