HAYES CARLL / KIRSTY AKERS - NORTHCOTE SOCIAL CLUB - 25/8/12
HAYES CARLL - KIRSTY AKERS
NORTHCOTE SOCAL CLUB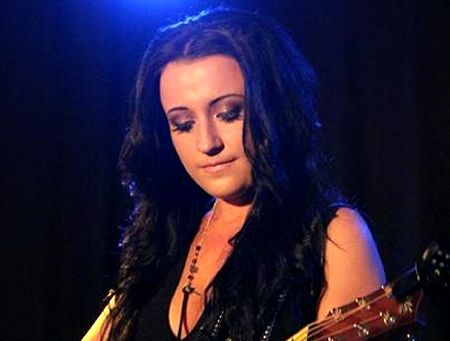 Kirsty Akers
It's a long way from the Hunter Valley to Beer Can Hill in Northcote in the inner northern suburbs of Melbourne but Kirsty Akers and her band punctuated the trip with a canine pit stop.

They celebrated wild winds on the Shipwreck Coast by going to the dogs - the Warrnambool Greyhound Club at the Wannon Rooms.

There were no sightings of the most famous former Federal member for Wannon - the honourable Malcolm Fraser.

But it was a big night out for the dish lickers at the historic showgrounds music mecca where Jimmy Sharman once staged boxing tournaments and us lesser mortals played football as teenagers.

Several roots music DJS on local 3WAY-FM boomeranged and made the trip to the big smoke the next night to catch Kirsty kick the dew off the glass for Texan troubadour Hayes Carll.

It's not clear if they headed east on Highway One or battled trucks and potholes on Hamilton Highway.

I settled for a shorter trip - fearful of city booze buses and aided by my Seniors' card for free weekend travel on the Alamein train and Tram 86, I let someone else drive.

It was a wise move - the mean streets were crawling with revenue raisers and the fountain of youth bubbled over at the ticket box of the venue.

Mine hostess asked for photo ID in the soft lights and I was 18 again.

Akers and her band also exuded a youthful exuberance as they whipped out an inspired set of tunes from her first three albums including third CD Naked.

Last time I caught her live she opened for another international artist Jace Everett who had abandoned mainstream country for a more rootsy sound.

That was the Hallam Hotel - on a different existential exit from Highway One at the gateway to the Gippsland dairy and coal belt.
NOT LOST IN AUSTIN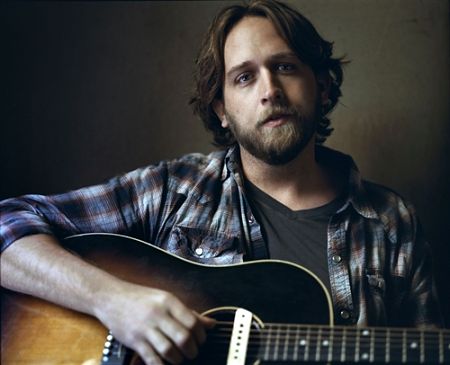 There was no sign of ancient barques floating north from the Merri Creek delta or further south.

But the few cushioned benches spread along the far west wall seemed to have suffered similar storm damage to those disappearing apostles due east of Port Campbell.

Perhaps sky rocketing post carbon tax drink prices could now be recycled into a user-friendly fabric.

But even as a reborn teenager, energised by an eager barman, it was hard to leap high above packs of Aaron Sandilandesque tall persons occupying best viewing points.

The lighting, softened to be colour co-ordinated with dark attire in vogue with males and females of the species, did not detract from the messages telegraphed by the long tall Texan whose time has surely come.

It was no surprise Carll earned himself a character and several songs in Tim McGraw-Gwyneth Paltrow movie Country Strong.

His songwriting partner Ray Wylie Hubbard and fellow Texan Billy Joe Shaver had already put the meat on the bones of Jeff Bridges character Bad Blake in Crazy Heart.

So why were we treated to the talents of Carll in his prime rather than the advanced years of Merle Haggard?

Well, promoter Neil Richards, buoyed by success of Akers on the tour by Everett, had reached out - in that new age jargon.

Not only reached out but scored Carll decent paying gigs at Gympie that enabled him to head south of the Murray Dixon line despite the country challenged moats of me-too mainstream radio.

KMAG YOYO TO YOU TOO
Carll was accompanied on stage by long time guitarist-harmony singer Scott Davis and Travis Linville on dobro who also shared harmonica duties.

The singer may have been here to promote fourth album KMAG YOYO (& Other American Stories) but also reached back to second disc Flowers & Liquor and third album Trouble In Mind.

Some critics dubbed Carll, like veteran Texan tourist Butch Hancock, a country Dylan.

Although the singer professes a penchant for Dylan his between and mid songs patter was far funnier than old Bob.

And, of course, he didn't sneak to the side of the stage to play piano like his septuagenarian spiritual guide.
Instead, like Geelong captain Joel Selwood, he was front and centre for the entire game.

Carll covered plenty of territory from It's A Shame, penned in Croatia, and his southeast Texas lament Beaumont.

Although Hayes is a prolific writer he broke up his originals with Scott Nolan penned barnburner Bad Liver And A Broken Heart.

He also joked about paucity of homegrown organic cigarettes in fellow Texan Guy Clark's dope ditty Worry B Gone off the 2011 double CD A Tribute To Guy Clark.

The singer also exposed his tender side in Hard Out Here and Chances Are - not the Johnny Mathis hit - but one of his songs in Country Strong.
His imagery peaked as he parodied masters of war in the killing fields of Afghanistan on the title track of his latest album.

The singer personalised the foot soldier tempted to steal opium poppies from the Taliban by rhyming Abilene with dairy queen and seventeen.

It's a far cry from John Schumann's Only 19.

But the timing was serendipitous.

As moon landing pioneer Neil Armstrong went to God at 82 in real life the tortured soul in Carll's song ignites his own outer space program after sampling the product and being relocated to the Pentagon.

Maybe there's an Australian connection between the Brad Manning type character and Julian Assange.
GREENCARDS SOURCE
There certainly was as Carll regaled the audience with the source of his song I Got A Gig from Trouble In Mind.

Carll revealed expat Aussie Greencards members Carol Young from Dorrigo and Kym Warner from Adelaide once played in his Texan band.

"Never buy a used car from a beach town," Carll advised as he regaled the audience about his days on and off the road with a vehicle that broke down so often he had to retrieve the $100 bonus he had advanced to his little Aussie mates.

"We were robbed in Memphis but they left all my CDs on the front seat," he recalled as his roadside assistance policy was revoked.

They also found a mechanical bull in the lobby of their digs en route to a return trip to Austin to catch a Kasey Chambers gig.

Then it was time for another Aussie chanteuse.

"I usually get Travis to put a wig on for this next song," Carll said in his entrée for latest duet hit A Woman Like You.

"This is the far left and far right - opposite ends of the political spectrum - a modern day Romeo & Juliet. The physical attraction and alcohol - tall people and short people."

So it was time for Kirsty to step into the sensual and wordy persona of the lass in the video that became a big hit on Nu Country TV.

Not only did Akers rise to the challenge - with the aid of six-inch heels - but she nailed the challenging repartee in the stage spotlight.
Carll joked that the next night in sin city they would exchange footwear but not bodily fluids.

That may have been reflected in the fantasy fuelled new song One Bed Two Girls and Three Bottles of Wine - penned with Bobby Bare Jr.

The moral of the immoral saga is that expectations fall short, so to speak, of the reality.

Yes, a similar plight to the lift lover combatants in Another Like You.

Carll also treated the audience to another new song Drive - written with frequent Australian tourist Jim Lauderdale.
RAY WYLIE HUBBARD
The singer reached back to his open mike era for Live Free or Die before an amusing tale or two about his writing with Ray Wylie Hubbard and a story about farm animals.

Sadly, my hearing of this tale, suffered fable interruptus when a pig dog attacked my ear as a reference was made to Don Tyson - CEO of Tyson Chicken - and Todd Snider.

But peace reigned as Carll revved up his co-write with Hubbard on the humorous Drunken Poet's Dream.

The singer prefaced She Left Me For Jesus - the song that broke him here with his Cheaters TV show parody video replete with a cameo by Little Jewford - with an apt quote from Hubbard.

"Ray Wylie Hubbard says the problem with irony is that not everyone gets it."

It was the right song and venue in the absence of Jewford - Houston based sidekick of singing Texan crime novelist Kinky Friedman.

The singer then performed I Don't To Grow Up - his third consecutive song from Drunken Poet's Dream - and latest album entrée Stomp & Holler.

Carll's generous two-hour set was a fitting reward for fans who made the trip from way beyond the city limits.

Hopefully, he will return with a new album and venue - no need to beef up his empathetic trio.

Multi-instrumentalist Linville and guitarist Davis are suffice support for a chap who acted out his song Wild As A Turkey without feathering the bed.

They ended on a high note that sent this reviewer into the cool night air with Acid Country host David Heard - who joined 3WAY-FM DJ Mark Struth and former Nu Country FM-latter day North West FM Texan Time Traveller Colin Weidner - among the few to give Carll exposure down under.

Heard, with the benevolence of a Wimmera wheat grower, hailed a cab to ensure I made the Geelong-Footscray game on time later on the Sabbath.

It was during a stroll downtown from a deserted train station to a seniors tram stop I realised the Beer Can Hill midnight rodeo was a safer option than the galaxy of roped off discos littering the mean streets.
Review by David Dawson with photos courtesy of Kirsty Akers