DAVE'S DIARY - 17 JULY 2023 - PREVIEW OF EPISODE 8 - SERIES 56
RANDY HOUSER AND DAVISSON BROTHERS HEADLINE NU COUNTRY TV
Mississippi minstrel Randy Houser and West Virginian Davisson Brothers band headline Nu Country TV at 6.30 pm on Saturday July 22.
Texan actor and comedian Jaret Jay Reddick and Tennessean Brandon Maddox debut on the show repeated Thursday at 1 am.
Launceston export Casey Barnes and Newcastle uni student Piper Rodrigues boomerang to the program filmed and edited by our multi-talented lockdown producer-host Laith Graham.
Nu Country TV is a highlight of C 31 streaming list on Digital 44.
Further info - https://www.c31.org.au/
RANDY HOUSER BOOMERANGS AFTER MARCH TOUR WITH KIP MOORE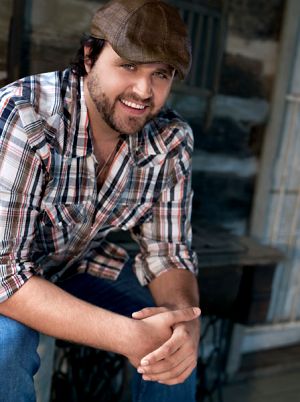 Randy Houser returns by popular demand after he and Georgian Kip Moore made their second Australian tour in March.
Randy, 47, and Sydney born wife Tatiana were accompanied by their son Huckleberry Houser.
Huckleberry didn't have a cameo in the rustic cabin in Randy's acoustic video for Still That Cowboy on his sixth album Note To Self.
Randy wed Tatiana Starzynski on May 4, 2016, after being introduced by songwriter pal Dallas Davidson - her brother-in-law.
Houser previously fronted our show with Note To Self at Tootsie's Orchid lounge before hitting famed Ryman auditorium stage.
He co-wrote the title track of Willie Nelson's 2020 album First Rose Of Spring after sold out concerts at Corner Hotel, Richmond, and CBD Forum in December of 2019.
Randy and rodeo queen Kylie Frey also fronted Nu Country with her Horses In Heaven on stage at National Rodeo Finals in Arlington, Texas, and love songs Our Hearts and High Times from fifth album Magnolia.
When his parents divorced when he was seven he spent summers with his professional singer and musician dad and played Mississippi clubs at 15.
He moved to Nashville as demo singer after his dad died and won publishing deals at Windswept Music and joined Jamey Johnson and Davidson to write Honky Tonk Badonkadonk hit for singing actor Trace Adkins.
He cut an unreleased album with MCA producer James Stroud before Anything Goes 2008, They Call Me Cadillac 2010, How Country Feels 2013 and Fired Up in 2016.
CLICK HERE for our Randy Houser-Kip Moore concert review on March 15.
Further info - www.randyhouser.com
DAVISSON BROTHERS MOUNTAIN HIGH
West Virginian band Davisson Brothers return to our show in a preview to their third Australian tour.
The tourists have no danger of being mistaken for Victorian bluegrass duo The Davidson Brothers.
Chris and Donnie Davisson formed their Appalachian band in 2016 with nephew Gerrod Bee and family friend Aaron Register and had a hit here with Po Boyz.
They perform their Mountain High video from third album Home Is Where The Heart Is produced by Brett Cobb and David Ferguson
Their new 12-track album is a tribute to the culture that guides their lives.
"Mountain High was a really fun song to write, we wrote it with our buddies Wyatt Durrette and Tyler Reeve at Wyatt's condo," Donnie revealed.
"My brother had a banjo with him, and he played this lick/melody which he had been messing around with throughout the day. He kept playing it over and over again and we were all spitting out lyrics and trying to get something started. I think Tyler was the one who spit out we get down on a mountain high, it's where we're from its where we'll die and after that it all fell in to place! By the time the second chorus came around we were all up dancing and singing! The work tape was really good with my brother's banjo leading the way. The song had so much room and space for a lot of singing and playing. I couldn't wait to see what Fergie and Brent thought about it and hear what they would do with this song. We pretty much tracked this song live with so many great players and singers. I knew it was going to be something special. After Fergie and Brent spent a few days putting their wisdom and amazing talent into the song, they finally let us hear it, and I almost fell out of my chair!"
The Davisson Brothers played 2018 CMC Rocks Queensland festival and returned in 2019 as international headliners at Groundwater Country Music Festival .
Further info - https://davissonbrothersband.com/
JARET RAY REDDICK DEBUTS WITH COMEDIAN FRANK TURNER
Singing Texan actor and comedian Jaret Ray Reddick and guest artist Frank Turner prove masters of sardonic satire in their Drunk As It Takes video.
Jaret, now 51, made 15 albums with his band Bowling For Soup who took their name from actor-comedian-banjo ace Steve Martin comedy Bowling For Dollars.
"I wrote Drunk As It Takes 13 years ago with the hopes someone else would make it a huge hit," Jaret revealed.
"Well, that didn't happen. Instead, the song sat there in a pile of songs destined only to be heard by me every few years, and no one else ever! Then the pandemic afforded me the time to finally make the country album I have been wanting to make for many years. And there was this song. And it fit the vibe! I can't express how blessed I feel to have Frank Turner guest on this recording. He is easily my favorite artist of the last 15 or so years. And then Thomas Ian Nicholas agreed to be in the video. Suddenly, there is a visual representation of the pain portrayed in the song. I have awesome friends!"
Jaret's previous songs include 1985, Girl All The Bad Guys Want, High School Never Ends and I Wanna Be Brad Pitt and theme song from the Disney smash hit cartoon Phineas and Ferb.
Drunk As It Takes is on Jaret's solo album Just Woke Up.
Further info - https://www.jaretrayreddick.com/
BRANDON MADDOX CRUISES THROUGH A SMALL TOWN
Tennessean Brandon Maddox takes viewers on a trip to his hometown in his Nu Country debut.
Brandon was born near Chattanooga where he wrote his first song at 11 and moved to Nashville and wrote songs while touring in truck shows.
Brandon was named Monster Truck Artist of the Year in 2017 for his hit Dixie Chaser and winner of Song of the Year in 2019 for his song Drive Me to Drink.
Cruising In A Small Town is on his third album produced by Reba McEntire band leader and pianist Doug Sisemore.
Reba, now 68, returned to Oklahoma hometown Atoka Country and partnered with Choctaw Nation whose reservation includes Atoka to rebuild the small town's life and economic stability with a restaurant.
Reba's Place is a three-story building with Southern food, a stage for live entertainment where she performed on opening night with a plethora of McEntire merchandise and memorabilia.
For over 30 years she performed benefit concerts for a local medical centre which has since named its rehabilitation center Reba Rehab.
Further info - https://brandonmaddoxmusic.com/
CASEY BARNES REVISITS A SMALL TOWN
Tasmania born 2023 Golden Guitarist and ARIA award winner Casey Barnes showcases a tiny town in his Nu Country return.
Casey, now 44, was born in Launceston - same town as his manager and septuagenarian tour promoter Michael Chugg.
Barnes now hangs his hat with his family on Queensland Gold coast.
Casey won his ARIA and Golden Guitar awards for his seventh album Light It Up.
Small Town is on Light It Up that Barnes showcased in Yarra Park for the annual AFL Geelong-Essendon game expo on a recent Victorian visit with western Sydney Golden Guitars nominee Imogen Clark.
He also sang Waltzing Matilda on the MCG main oval to launch the Geelong-Essendon game.
Casey ascended from 2009 American Idol finalist to international tourist and performer of Seven Network footy theme song Sparks Fly .
Barnes previously fronted our show with Get To Know Ya - also on Light It Up.
CLICK HERE for his Yarra Park concert review on March 19, 2022.
PIPER RODRIGUES AIN'T THAT KINDA GIRL
Newcastle university student and singer-songwriter Piper Rodrigues has travelled the world to promote her music.
Piper was born on the NSW central coast and entered her first talent show at seven and played the famed Bluebird Café in Nashville.
The singer rises from her bath to sing and play guitar in her Ain't That Kinda Girl video.
She wrote it with Golden guitarist and fellow Novocastrian Melody Moko - a frequent co-writer with Catherine Britt.
Ain't That Kind Of Girl is one of several of her singles produced by Shane Nicholson.
Further info - https://www.facebook.com/hiheyitspiper/
WIN WAYLON, GEORGE JONES AND MERLE HAGGARD
Help us celebrate being Nu Country TV members and win albums by late Waylon Jennings, Merle Haggard, George Jones and Highwaymen by becoming a Nu Country member or renewing your membership.
George, Waylon, Merle and Willie Nelson were among country historian Barbara Dowling's favourite Texans.
The Waylon, Highwaymen , Merle and George discs were donated by Barbara who died at 77 in December, 2020.
She co-hosted Long In The Saddle in our Nu Country FM era and was pioneer Australian and Victorian country music awards judge.
Barbara was admired for rising above losing her sight as a young woman and her country passion with annual trips to Waylon's birthplace in Littlefield, West Texas.
Waylon died at 64 on February 13, 2002, and is survived by singing spouse Jessi, now 79, and son Shooter, 43.
WIN KEITH URBAN CDS ALSO
We have expatriate Australasian superstar Keith Urban's chart topping 12th album The Speed Of Now - Part 1.
Also BR5-49 CD Big Backyard Beat Show and Billy Ray Cyrus's historic 1992 album Some Gave All featuring Achy Breaky Heart.
We have other CDS by major artists you can win by becoming a Nu Country TV member or renewing memberships.
They include Brad Paisley, Eric Church, Kip Moore, Carrie Underwood and late larrikin legend A.P. Johnson.
CLICK HERE for our Membership Page for details.