DAVE'S DIARY - 7/2/2023 - PREVIEW OF EPISODE 5 - SERIES 54
COLE SWINDELL AND JO DEE MESSINA HEADLINE NU COUNTRY TV
South Georgian Cole Swindell celebrates a live reunion with fellow star Jo Dee Messina when they headline N u Country TV at 9 pm on Saturday February 11.
Stonnington council health safety officer George Triantis debuts on his road trip on the show repeated Sunday at 4.30 am.
Tennessean Dustin Lynch and Mississippi minstrel Ty Herndon return to Behind Bars on the program filmed and edited by our multi-talented lockdown producer-host Laith Graham.
Texan Lawson Harris and Queensland sister trio Vixens of Fall appear.
Nu Country TV is a highlight of C 31 streaming list on Digital 44.
Further info - https://www.c31.org.au/
COLE AND JO DEE LIVE AND KICKING
South Georgian singer-songwriter Cole Swindell is joined by Massachusetts born belle Jo Dee Messina in a karaoke bar.
They perform Jo Dee's 1996 hit Heads Carolina , Tails California from the first of her six albums.
Messina, now 52, toured here twice and played Costa Hall in Geelong in 2004.
She cancelled another Australian tour after a week in a Utah Alcohol Rehabilitation Clinic and survived cancer in 2017.
Cole, now 39, and Louisiana star and 2022 CMA Awards winner Lainey Wilson, 30, fronted Nu Country with their duet for Never Say Never.
He also appeared on Nu Country with All Of It video - title track of his third Top 10 album.
Swindell has written hits for Aussie tourists Luke Bryan and Thomas Rhett.
She Had Me, Heads Carolina is on Cole's fourth album Stereotype.
CLICK HERE for a Swindell feature in The Diary on July 25, 2016.
CLICK HERE for a Jo Dee interview in The Diary on June 6, 2004.
GEORGE TRIANTIS RIDES ON A LONELY HIGHWAY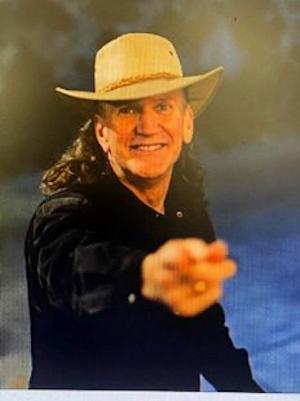 Singer-songwriter George Triantis took a break from his day job as Stonnington Council health safety officer to take viewers on a trip to the mountains.
George knew it was safe to listen to the radio as he followed the Mountain Highway and Mount Dandenong Tourist Roads.
He later sang and played his guitar way up high near Olinda and Selby and showed us the Puffing Billy rail trail bridge in his Lonely Highway video.
George then headed south to Chasers night club in Prahran and his East Malvern home.
Lonely Highway is likely to be on George's debut album.
Further info – https://www.youtube.com/channel/UCijTi4yt7KR7n5koqkcEJcA
VIXENS OF FALL RAISE A LITTLE HELL
Queensland sister trio Vixens Of Fall raise hell in bar and tattoo parlor on their Nu Country return.
The three Cairns born sisters grew up with their poet-singer dad's music before moving to Redcliffe in Brisbane.
Cristina, Adrienne and Anneliese Whitehouse hoed into popcorn in their vivid video for Ain't Going Home, penned with Max Jackson, that follows their debut album.
"The first scene was in Jazmyn's living room where we ate chocolate, popcorn and crackers and dip and of course drank some wine," the trio revealed.
"The second scene found us at Method Art Collective, a bar with a tattoo parlour. A perfect place for us! Drinks and tattoos - What more could we want!" With the gifted Jazmyn Produces behind the lens, the clip makes an excellent, tongue-in-cheek companion to this sizzling track. It was the perfect combination of relaxing in our pjs, but also having a crazy night out."
Further info - https://www.vixens-of-fall.com/
LAWSON HARRIS ENJOYS THE WEEKEND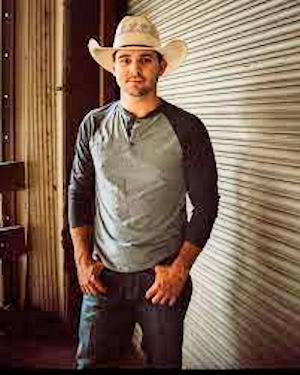 Texan young gun Lawson Harris raised hell in The Weekend video where he found his belle of the ball in a bar.
After rodeoing for two years at Weatherford College , Lawson moved to College Station , Texas and pursued his musical career full-time.
After a short time in Brazos Valley he developed a strong following in Texas live shows.
Harris, now 25, grew up at Decatur near Fort Worth and took up rodeo riding at college before heading to Nashville at the age of 20.
"Moving to Nashville has been a dream of mine since I first picked up a guitar," Harris revealed.
"That's always been my goal. Nashville is such an electric place. I am so blessed to be living out my dream in this town."
The Weekend joins Drink as his singles.
Further info - https://www.lawsonharris.com/
DUSTIN LYNCH IN PARTY MODE
Tennessean Dustin Lynch returns to Behind Bars after playing the 13TH CMC Rocks Queensland festival in 2020.
Dustin, now 37, performs Party Mode from fifth album Blue In The Sky .
He also fronted Nu Country TV with Momma's House from fourth album Tullahoma - name of his hometown - Good Girl and Small Town Boy.
His Tullahoma concept album was produced by Zach Crowell.
"Every song on Tullahoma , there's a reason it's there," Lynch revealed.
"A lot of that points back to the people who raised me and growing up with a lifestyle where I could go outside and have fun, explore and try new things in the great outdoors. It's kind of about being that kid and learning all those things. That's my story, but I think we all can relate to the kid who's discovering, the kid who's figuring out love for the first time, all that good stuff. In a weird way, I feel like I'm just getting started. I feel like we're just approaching the launching pad, and I feel like we have songs that will take us to the next level."
Lauren Alaina duetted with Lynch on Tullahoma that featured writers Rhett Akins, Dallas Davidson, Crowell, Florida Georgia Line's Brian Kelley, Old Dominion's Matt Ramsey and late producer/songwriter Busbee.
Lynch moved from Tullahoma to Nashville in 2003 and studied Biology and Chemistry at Lipscomb University.
Further info - https://www.dustinlynchmusic.com/
TY HERNDON CHOICE - GOD OR THE GUN
Grammy nominated Dove Award winner Ty Herndon continues recovery from drug addiction in Behind Bars.
Ty hails from Meridian, Mississippi - same town as late yodelling pioneer Jimmie Rodgers.
Twice wed Ty, now 60, rebounded after bouts of depression and drugs and in 2014 was the first major male country star to reveal he was gay.
Ty found God in recovery from his drug addiction when he wrote God Or The Gun for his 13th album Jacob, released in July.
Herndon brought awareness to suicide prevention week by releasing the God or the Gun video filmed in Nashville and produced and directed by Neighborhoods Apart Productions.
"Though God or the Gun begins at one of the lowest points I have experienced in my life, it ends with a message of hope and redemption," Herndon revealed.
"There's a universal truth in this song for everyone who listens - we all have the power within us to change our endings. No one is ever truly alone. Someone is out there ready to help us. There's nothing too big for us to handle if we simply reach out and ask when we need it most. This song is about the trials and tribulations we all face in life - both big and small that can seem so overwhelming and discouraging when they're happening. But I believe everything happens just the way God intends, and we don't always know what all those bumps along our journeys mean until we reach the end. I wanted to kick off this album with a fun, uplifting, and inspiring song that we can all relate to, and I think we nailed it."
Jacob is Herndon's first new album since 2016 House On Fire.
Herndon derived the album title from Biblical Old Testament figure, Jacob, who dealt with severe challenges and mistakes before rising to become a leader of his tribe.
Herndon debuted in 1995 with What Mattered Most - his first No. 1 song and album title track.
Between 1995 and 2002 Ty had 17 chart singles including three #1s and top 10 hits I Want My Goodbye Back, Loved Too Much, A Man Holding On and Hands of a Working Man.
He topped charts in 1996 with Living in a Moment and 1998 with It Must Be Love .
Further info - https://www.tyherndon.com/
WIN WAYLON, GEORGE JONES AND MERLE HAGGARD
Help us celebrate being Nu Country TV members and win albums by late Waylon Jennings, Merle Haggard, George Jones and Highwaymen by becoming a Nu Country member or renewing your membership.
George, Waylon, Merle and Willie Nelson were among country historian Barbara Dowling's favourite Texans.
The Waylon, Highwaymen , Merle and George discs were donated by Barbara who died at 77 in December, 2020.
She co-hosted Long In The Saddle in our Nu Country FM era and was pioneer Australian and Victorian country music awards judge.
Barbara was admired for rising above losing her sight as a young woman and her country passion with annual trips to Waylon's birthplace in Littlefield, West Texas.
Waylon died at 64 on February 13, 2002, and is survived by singing spouse Jessi, now 79, and son Shooter, 43.
WIN KEITH URBAN CDS ALSO
We have expatriate Australasian superstar Keith Urban's chart topping 12th album The Speed Of Now - Part 1.
Also BR5-49 CD Big Backyard Beat Show and Billy Ray Cyrus's historic 1992 album Some Gave All featuring Achy Breaky Heart.
We have other CDS by major artists you can win by becoming a Nu Country TV member or renewing memberships.
They include Brad Paisley, Eric Church, Kip Moore and late larrikin legend A.P. Johnson.
CLICK HERE for our Membership Page for details.