DAVE'S DIARY - 9 MAY 2022 - PREVIEW OF EPISODE 11 - SERIES 51
BRAD BUTCHER AND WILLOW HEADLINE NU COUNTRY TV
Queensland singer-songwriters Brad Butcher and Willow headline Nu Country TV on Saturday May 14 at 9.30 pm.
Louisiana born Michael Rhodes, Arkansas export Ward Davis and West Texan Creed Fisher perform a whiskey triple shot on the show repeated on Wednesday at 11.30 pm.
Oklahoma band Turnpike Troubadours boomerang to the program filmed and edited by our multi-talented lockdown producer-host Laith Graham.
Nu Country TV is a highlight of C 31 streaming list on Digital 44.
Further info - https://www.c31.org.au/
BUTCHER ALSO LAWN MOWER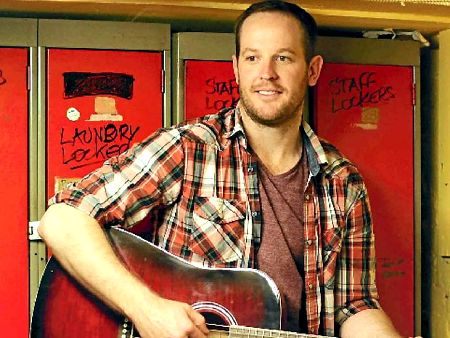 Mackay born Golden Guitarist Brad Butcher showcases what he did during the pandemic to keep wolves from his door.
The former crane operator-coal miner mowed fellow Queenslander's lawns.
Cutting People's Grass is on the 40-year-old dual Golden Guitarist's fifth album Storyteller.
27 fellow artists and producers featured in his video on his 15-track album that features Felicity and Brielle Brown.
Butcher released Other Plans - ode to his hometown Mackay - on April 29.
Other Plans is about ever-changing landscape of Mackay and unpredictability of the future.
Butcher entrenched his song in sands of existence and added a personal touch on life, fatherhood and hope for a bright future.
"It was originally written between 2019 to 2020 amidst pandemic, birth of my two daughters and wedding," Brad revealed.
Butcher produced Other Plans with Benjy Pocock and Marc Swersky in 2021 between Vibetone Studios in Pomona , Queensland , and Dug Deep Productions - Asbury Park , New Jersey.
Brad and fellow Queensland singer-songwriter Camille Trail fronted our show with Holding Pattern video from their Compass Brothers album.
Butcher released four solo albums before his duet with Camille won best new talent Golden Guitar at the age of 34.
He graced Nu Country with I'm All In from fourth album Travelling Salesman and Well Dressed Man - a song he wrote for his grandfather Norman - on his third album From The Bottom Of A Well.
Brad grew up fishing the Pioneer river and playing Rugby League in Mackay while working coal mines as a crane operator and rigger.
He toured the world with concerts at Bluebird Cafe in Nashville and New York City 's The Bitter End in Greenwich Village in 2016.
Further info - http://bradbutcher.com/
WILLOW HOMAGE TO SMALL TOWN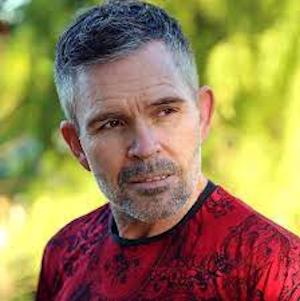 Fellow Queenslander Willow debuts with his homage to growing up in a small town.
The former soldier grew up in Sapphire in central Queensland and had a vast cast to illustrate his story.
Willow, born Gary Leonard Wilson, changed his name by deed poll in 1994 after serving in Australian Regular Army where the name originated.
"When you arrive at Kapooka for basic training your first name becomes recruit, no one in your platoon knows or hears your given name so Wilson became Willow and it stuck," Willow revealed.
Small Hometown is on his debut album Out Of My Hands produced by David Carter of Carter & Carter and Adrian Hannan and follows debut single Release.
The song encapsulates the essence of country folk good will and sense of humour.
Further info - https://www.willowmusic.com.au/
MIKE RHODES WHISKEY ENTRÉE
Louisiana born Mike Rhodes doubled as bar tender-singer in his entree of our whiskey triple shot.
Rhodes has played with Rodney Crowell's Notorious Cherry Bombs, Cicadas and many other bands in his Nashville career.
Whiskey Nights is on new EP After All These Years.
In the early seventies Rhodes moved to Austin , Texas , and later Memphis where he performed with Charlie Rich's son Alan.
In 1977 Rhodes moved to Nashville and joined local band The Nerve with Ricky Rector and Danny Rhodes.
Rhodes joined Rodney Crowell, Steuart Smith, Eddie Bayers, and Vince Santoro in the Cicadas and recorded an album in 1997.
Mike is also member of The Notorious Cherry Bombs , with Crowell, Bayers, Vince Gill, Hank DeVito, and Richard Bennett.
Further info - https://www.mikerhodes.com/
WARD DAVIS WHISKEY WORKS
Arkansas export Ward Davis debuts with the second of our whiskey song triple shot.
Ward, 42, hails from Monticello, Arkansas, and visits his man cave for his liquid lunch.
Davis has written a swag of hits for peers and features Shotgun Willie Nelson and Jamey Johnson who have also been on his discs.
He wrote Get To Work Whiskey with veteran hit writer Bob Regan for his 14 song second album Black Cats and Crows that followed his 2018 EP Asunder.
His new album also features Cody Jinks, Kendall Marvel and Shawn Camp.
He co-wrote I'm Not the Devil with Jinks for debut album 15 Years in a 10 Year Town in 2015 that included Old Wore Out Cowboys and featured Willie Nelson and Jamey Johnson.
Further info - https://warddavismusic.com/
CREED FISHER WHISKEY CHASER
West Texan Creed Fisher performs our third whiskey anthem in his Behind Bars return.
Creed filmed at Riley's Tavern, New Braunfels - one of the oldest honkytonks in Texas.
High On The Bottle is on Creed's fourth album Whiskey & The Dog.
Creed, now 48, previously appeared on Nu Country with People Like Me, This Town, Life Of A Working Man and Hankles.
Fisher hails from Odessa , Texas , and wrote 11 songs solo and three - including Jesus, Haggard & Jones - with Mark Jones.
Life Of A Working Man, The Way That I Am and Jesus, Haggard & Jones are on Whiskey And The Dog .
Creed describes his music as "a rollercoaster of emotions; laughs, cheers with drinks and songs that will make you want to cry. I hope fans walk away knowing that I'm still in the trenches fighting this battle for real country music. We haven't lost a step; if anything, this album is stronger than ever and shows that Creed Fisher is a force to be reckoned with in Outlaw Country Music."
Further info - https://creedfisher.net/
TURNPIKE TROUBADOURS MISSISSIPPI TRIBUTE
Oklahoma sextet Turnpike Troubadours return with their deep south tribute.
They formed in 2007 and after a three-year hiatus they're on stage this month in Colorado.
Texan Bruce Robison produced their Mississippi You're On My Mind video from their sixth album.
The sextet debuted on Behind Bars with a video warning about evil - Gin, Smoke, Lies.
The Red Dirt group feature bassist R.C. Edwards who took a hiatus from his chemistry career to create the band with Evan Felker, Kyle Nix, Ryan Engelman and Gabe Pearson.
They took their name from Indian Nation Turnpike that connects many smaller towns and signed to Bossier City Records for three studio albums in 2007.
In 2012 third album Goodbye Normal Street peaked at 57 on Billboard after they played Boston beer and wine mines and worked with singing actor Dwight Yoakam.
Felker wrote most of the lyrics with Edwards who penned semi-autobiographical Morgan Street about the band's early days.
He penned Blue Star - a bittersweet tale of a veteran returning from war and Gin, Smoke and Lies where he contrasts his own romantic plight with a rooster who manages to satisfy 20 partners - not just one.
Further Info - www.turnpiketroubadours.com
WIN WAYLON, GEORGE JONES AND MERLE HAGGARD
Help us celebrate being Nu Country TV members and win albums by late Waylon Jennings, Merle Haggard, George Jones and Highwaymen by becoming a Nu Country member or renewing your membership.
George, Waylon, Merle and Willie Nelson were among country historian Barbara Dowling's favourite Texans.
The Waylon, Highwaymen , Merle and George discs were donated by Barbara who died at 77 in December, 2020.
She co-hosted Long In The Saddle in our Nu Country FM era and was pioneer Australian and Victorian country music awards judge.
Barbara was admired for rising above losing her sight as a young woman and her country passion with annual trips to Waylon's birthplace in Littlefield, West Texas .
Waylon died at 64 on February 13, 2002, and is survived by singing spouse Jessi, now 78, and son Shooter, 42.
WIN KEITH URBAN CDS ALSO
We have expatriate Australasian superstar Keith Urban's chart topping 12th album The Speed Of Now - Part 1.
Also BR5-49 CD Big Backyard Beat Show and Billy Ray Cyrus's historic 1992 album Some Gave All that features Achy Breaky Heart.
Join Watling & Bates as members and win their 13 track CD Small Town Tales.
We have other CDS by major artists you can win by becoming a Nu Country TV member or renewing your membership.
They include Brad Paisley, Carrie Underwood, Eric Church, Kip Moore and late larrikin legend A.P. Johnson.
CLICK HERE for our Membership Page for details.