DAVE'S DIARY - 15/3/2021 - PREVIEW OF EPISODE 4 - SERIES 47
TRACE ADKINS HEADLINES NU COUNTRY TV
Louisiana born singing actor Trace Adkins headlines Nu Country TV Saturday March 20 at 9.30 pm on Channel 31/Digital 44.
West Texan rancher Randall King and CMA 2020 Entertainer of the year Eric Church also return to the show hosted by Mid-Pacific Bob Olson and repeated Wednesday at 11.30 pm.
Tennessean bluegrass singer Daryl Mosley re-appears in Behind Bars on our program edited by our multi-talented lockdown producer Laith Graham.
Expat Kiwi Abby Christo and South Australian singer-songwriter Matt Ward also appear as we celebrate the late Waylon Jennings legacy with another of his major hits.
Nu Country TV is a highlight of C 31 streaming list on Digital 44.
Further info - https://www.c31.org.au/
TRACE ADKINS AIN'T THAT KIND OF COWBOY
Singing actor Trace Adkins returns with a graphic video about the wild west.
Trace, 59, and father of five daughters starred in 24 movies and telemovies that include The Lincoln Lawyer, Hickock, Traded, Stagecoach: The Texas Jack Story, An American Carol, Bennett's War and The Virginian.
But this week he praises cowboys who never ride off into the sunset.
Ain't That Kind of Cowboy is title track of his new EP that follows 13 albums.
"We started shooting late in the afternoon in hopes of getting a shot of the beautiful Tennessee sunset," Trace revealed.
"It was raining all around us, but not a drop fell on our location. I love old Westerns, and this song has western imagery throughout. The directors Andrew Rozario and Mike Stryker had the idea of using the Dailey family to pay homage to the modern-day cowboys. Beautiful family and the stars of the video. A real family facing real-life issues, overcoming each challenge with grit, determination, and a whole lot of love. Not all cowboys ride horses, but all cowboys have heart."
Trace last appeared on our show with prophetic video Better Off filmed on the night of the deadly Tennessee Tornadoes.
CLICK HERE for a Trace CD feature in The Diary on July 6, 2009.
RANDALL KING HONOURS LATE SISTER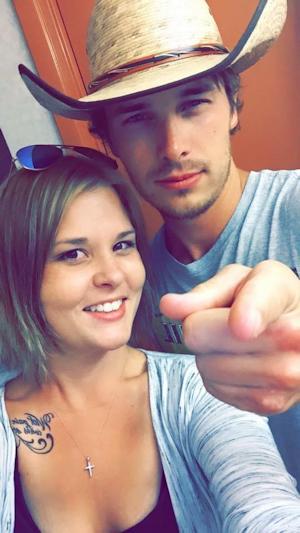 West Texan rancher and singer-songwriter Randall King pays tribute to his late sister Leanna who died early last year in his return.
King hails from Hereford - reputed beef capital of the world - way out west of Amarillo.
Randall now lives in Lubbock and featured his mum and dad in a trip back in time in his Around Forever video on new EP Leanna.
King depicted a mother and daughter emotive reunion in Hey-Moon - title track of his fourth album on Nu Country in February.
He also appeared with Taking It As It Comes, Hey Cowgirl, She's Gone, Taking Me A Heartbreak, Old Dirt Road and Another Bullet .
Further info - https://www.randallkingmusic.com/
ERIC CHURCH WILLIE TRIBUTE
Prolific award winning North Carolina star Eric Church returns to Behind Bars with a live tribute to veteran outlaw and singing actor Willie Nelson.
The 2020 CMA Entertainer of year performs Me And Paul that Willie, now 87, wrote about his late drummer Paul English.
Eric's Church Choir band featured a solo by Willie's harmonica ace Mickey Raphael.
Church, 43, performed the national anthem with Jazmine Sullivan at the recent Super Bowl game in Florida.
He also filmed live studio videos for his 10th album Heart & Soul - a triple disc in April - during isolation.
"I have three albums coming out in April. They came out of my 28 days in the mountains of North Carolina , where the songs were recorded and written. The collection is entitled Heart & Soul ," Church revealed.
Eric explored a month-long creative process in his 24-song collection featuring elite songwriters who joined secluded marathon writing and recording sessions.
"I've always been intrigued when a song is born in a writer room - there is a magic that happens there," Church explained.
"I wanted to put that in the studio form. So, every day, we would write a song in the morning and we would record the song that night. Doing it that way allowed for the songwriters to get involved in the studio process and the musicians to be involved in the creative process. You felt a little bit like you were secretly doing something that was special, and you knew it. You started going, 'hmm, wait 'til the world finds out about this.'"
Producer Jay Joyce, backing vocalist Joanna Cotten and his Church Choir joined many talented Nashville studio musicians on the albums.
"It's been a long 10 months. With the power of music and love for each other, we will get through this, we will gather again soon. I cannot wait to play this music for you live."
CLICK HERE for a Church feature in The Diary on December 10, 2018.
CLICK HERE to win a Church CD on our Membership page.
DARYL MOSLEY IN A COUNTRY TOWN
Tennessean bluegrass ace Daryl Mosley returns with his new video with images from as far afield as Sydney.
Mosley, aged 56, fronted many bands before a solo career that started at Loretta Lynn's Dude ranch in Hurricane Mills, south of Nashville , when he was 15.
The singer features churches and town squares in hometown Waverly and diverse cities and villages to illustrate In A Country Town - one of 11 songs he wrote for new album The Secret Of Life.
Mosley took a trip back in time on his Behind Bars debut with a Few Years Ago from the album.
Daryl roamed rustic roads in his video that featured historic mentors and band mates.
Mosley arose from The Farm Hands, New Tradition and Osborne Brothers to his solo career.
Further info - https://darylmosley.com/
ABBY CHRISTO MUSTANG MEMORIES
pat Kiwi Abby Christo teams with Ryan Dawson in her return.
The former member of New Zealand group Mae Valley sings of a former beau who preferred his Mustang to her.
Mustang is Abby's first single since moving to Australia and joining Tim Holland at Bolder Entertainment .
"I was feeling a little bitter about a breakup," Abby revealed of Mustang .
"But instead of going in and writing a sad emotional and angry song, I decided to write a cheeky song about how my ex-boyfriend loved his car more than he loved me. The car was a Mustang. It is a true story. The new guy at the time, if I'm being completely honest, my rebound guy never really lived up to expectations I had in a relationship, that had been established with my ex. But at least he didn't love his Mustang more than me!"
In 2019 she released Kiss Me Into Monday , followed by Body Language and Cooler Than Me .
Further info - https://abbychristo.com/
MATT WARD OLD GROUND
Adelaide singer-songwriter Matt Ward combines his music with outback park ranger work.
This week he is joined by Austin belle Bonnie Montgomery when they recorded at Wimberley in the Texan hill country.
Matt often visits the Texas town where the late Billy Joe Shaver once lived and expat Texan Kevin Welch resided before moving to the NSW south coast with his Australian wife.
Matt and Bonnie perform his second album title track video Old Ground .
He previously appeared on Nu Country with Better Man - his song for bushfire and drought victims - from debut album Heartland .
Matt wrote it after hearing an interview with a suicidal farmer who lost his farm and family in a drought.
"He tried to make things work on his farm, however as things got harder and harder his wife and kids ended up leaving and moving to Melbourne," Ward revealed.
"He dug his heels and unfortunately eventually lost the farm, his family, everything. He was clearly very upset and was saying he had, had suicidal thoughts, so I wrote the song from that story."
Ward's cross-cultural exchange included trips to West Texas deserts and Austin concerts and fuelled previous videos Terlingua and Take Me Home with his Rising Sons band.
Further info - http://www.mattjwardmusic.com/
WAYLON ALWAYS BEEN CRAZY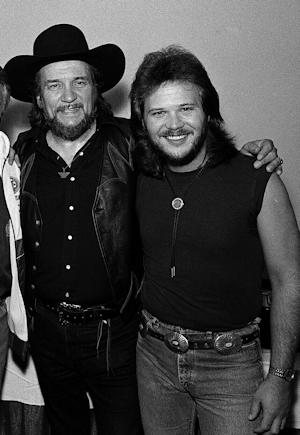 The late Waylon Jennings sang of how he has always been crazy in his live return to our show.
It stopped him and Georgian duet partner Travis Tritt going insane.
I've Always Been Crazy is on one of Waylon's albums you can win by joining Nu Country TV or renewing your membership.
They are among albums by Waylon, Willie, George Jones, Merle Haggard and Highwaymen donated by country historian Barbara Dowling who died at 77 on December 11, 2020.
She co-hosted Long In The Saddle in our Nu Country FM era.
The pioneer Australian and Victorian country music awards judge was admired for rising above losing her sight as a young woman and pursuing country music passion with regular trips to Waylon's birthplace in Littlefield, West Texas.
Waylon died at 64 on February 13, 2002 and is survived by singing spouse Jessi, now 77, and son Shooter, 41.
WIN KEITH URBAN CDS ALSO
We have expatriate Australasian superstar Keith Urban's chart topping 12th album The Speed Of Now - Part 1.
Also BR5-49 CD Big Backyard Beat Show and Billy Ray Cyrus's historic 1992 album Some Gave All that features his Achy Breaky Heart hit.
Join Watling & Bates as members and win their 13 track CD Small Town Tales.
We have other CDS by major artists you can win by becoming a Nu Country TV member or renewing your membership.
They include Brad Paisley, Carrie Underwood, Eric Church, Kip Moore and late larrikin legend A.P. Johnson.
CLICK HERE for our Membership Page for details.