DAVE'S DIARY - 17 MAY 2021 - PREVIEW OF EPISODE 13 - SERIES 47
BRAD PAISLEY HEADLINES NU COUNTRY TV
West Virginian singer-songwriter-actor Brad Paisley headlines Nu Country TV Saturday May 22 at 9.30 pm on Channel 31/Digital 44 with a star studded beer zoom video.
Texan Clay Walker also performs an alcohol laced tune in our drinking double shot on the show repeated Wednesday at 11.30 pm
Expat Australian star Barry Gibb and singing actor Dolly Parton duet in Behind Bars on the program edited by multi-talented lockdown producer Laith Graham.
North Carolina nouveau outlaw and 2020 CMA entertainer of the year Eric Church is back by popular demand.
Cronulla singer-songwriter teacher Luke O'Shea and fellow Golden Guitarist Ashleigh Dallas return.
Truck driving singer Jemma Beech debuts with a song she wrote in her truck and Texan comedian Rodney Carrington closes our show with dancing humour.
Nu Country TV is a highlight of C 31 streaming list on Digital 44.
Further info - https://www.c31.org.au/
NO EYE IN BRAD'S BEER GLASS
Triple Grammy winner Brad Paisley reaches peers and fans in his joyous international zoom fuelled video filmed in lockdown.
Carrie Underwood, Darius Rucker, Tim McGraw, Lindsay Ell, Jimmie Allen and other artists joined him as they used humour to quell isolation, loneliness and depression.
Guests from 39 countries including Australian cities Sydney , Perth , Melbourne and Brisbane joined him on his There's No I in Beer video that follows his 14 albums.
Brad, 48 and dad of two sons, also featured actor wife Kimberley in his video and previous clips.
Paisley appeared on Nu Country with Darius Rucker, now 54, on their Mud On The Tyres video.
His Bucked Off video followed huge selling Love And War album that featured John Fogerty, Mick Jagger and Whispering Bill Anderson.
Brad recently opened The Store - a nonprofit free-referral based grocery store he founded with wife Kimberly - with Belmont University support.
CLICK HERE for a Brad CD feature in our Diary on June 5, 2017.
CLICK HERE to win Brad CD on our membership page.
CLAY WALKER BACK TO THE BARS
Texan Clay Walker returns with the second of our drinking double shots.
Clay, now 51, has battled MS since 1996 but overcame that to father seven children and record for Oklahoma multi-media star Toby Keith's Show Dog label.
Clay plays guitar and shoots pool with pals in evocative Need A Bar Sometimes video on his 12 th album Texas To Tennessee .
Clay performed his Jesse James video on Nu Country on the eve of his Australian debut at the seventh CMC Rocks The Hunter festival in 2014.
Walker singer hails from Beaumont - same hometown as George Jones, Tracy Byrd and Mark Chesnutt.
He married rodeo queen Lori Jayne Lampson in 1995 and released previous video She Won't Be Lonely Long after marrying model Jessica Craig in 2007.
Tracy Lawrence performed at the wedding for Walker who supports charities to raise awareness of multiple sclerosis including his non-profit charity Band Against MS that he founded in 2003.
In 2008 he received a Humanitarian Award for his charitable efforts in MS and his charity golf tournament benefit.
Further info - www.claywalker.com
A KNIGHT AND A DOLLY BEHIND BARS
Bee Gees co-founder Sir Barry Gibb is joined by singing actor Dolly Parton in his new video.
Dolly, now aged 75, is one many guests on Gibb's Greenfields country album that showcases the Gibb Brothers rich song book.
Barry and Dolly discuss their careers in the studio - locale of many Parton hits including Jolene and I Will Always Love You.
Dolly and Gibb, now 74, recall the late Texan Kenny Rogers -Parton hit of Barry's original tune Islands In The Stream.
The three Gibb brothers - Barry and younger twins Robin and Maurice - were appointed Commanders of the Order of the British Empire (CBE) in 2002
This time Gibb and Parton are joined live in the studio on their duet Words.
Expat Australasian Keith Urban and fellow expats Olivia Newton-John and Tommy Emmanuel guest on the album produced by Grammy winner Dave Cobb.
Others include Alison Krauss, Texan Miranda Lambert, Brandi Carlile, Gillian Welch, David Rawlings, Jason Isbell, Jay Buchanan, Little Big Town and Sheryl Crow.
Gibb is also subject of acclaimed new documentary, The Bee Gees: How Can You Mend A Broken Heart , directed by Frank Marshall.
Further info - https://www.barrygibb.com/
Click Here for a Dolly feature in The Diary on June 17, 2019.
ERIC CHURCH BOOMERANGS
North Carolina star Eric Church returns to Behind Bars by popular demand with another video from his new triple album Heart & Soul.
Never Break Heart is one of the diverse heart songs on the discs released in April.
Church followed his 2020 CMA Awards entertainer of the year award performing the national anthem with Jazmine Sullivan at the Super Bowl game in Florida.
Eric, 43, made the most of isolation by filming a flood of home studio videos with his Church Choir band.
"They came out of my 28 days in the mountains of North Carolina where the songs were recorded and written. The collection is entitled Heart & Soul ," Church revealed.
Eric's 24-song collection features elite songwriters in marathon writing and recording sessions.
"I've always been intrigued when a song is born in a writer room - there is a magic that happens there," Church explained.
"I wanted to put that in the studio form. So, every day, we would write a song in the morning and we would record the song that night. Doing it that way allowed for the songwriters to get involved in the studio process and the musicians to be involved in the creative process. You felt a little bit like you were secretly doing something that was special, and you knew it. You started going, 'hmm, wait 'til the world finds out about this.'"
Producer Jay Joyce, backing vocalist Joanna Cotten and his Church Choir band joined studio musicians on the albums.
CLICK HERE for a Church feature in The Diary on December 10, 2018.
CLICK HERE to win a Church CD on our Membership page.
LUKE O'SHEA AND ASHLEIGH DALLAS
Prolific Golden Guitarist Luke O'Shea and Tamworth troubadour Ashleigh Dallas avoided the pearly gates in their rustic romp on their Nu Country TV return.
Luke, now 51 and 13 time Golden Guitarist, is a Cronulla teacher when not on the road as a singer.
Dual golden guitar winner Ashleigh, 27, hails from a famed Tamworth music family and has four solo albums.
They perform in their Long Way Round video from Luke's seventh album There In The Ochre.
O'Shea's many videos on Nu Country include Right Now Station, Old Man's Shed and My Country's My King.
Ashleigh previously appeared with her video for Vacation that she wrote with her fellow Golden Guitarist dad Brett for her fourth album Reflection.
Her grandpa Rex, 80, also won Golden Guitars in 1975 and 1976
Dallas went on the road as a teenager as a fiddler in Kasey Chambers' band in Australia and the USA twice over five and a half years and opened Chambers' gigs.
Dallas backed other artists Troy Cassar-Daley and Shane Nicholson before 2013 debut album Dancing With A Ghost that scored her Golden Guitar for best New Talent.
CLICK HERE for an Ashleigh CD feature in The Diary on December 7, 2013.
CLICK HERE for an O'Shea CD feature in The Diary on April 3, 2017.
TRUCKIE TROUBADOUR JEMMA BEECH MINES PILBARA SONG ORE
Jemma Beech debuts with a song she wrote while working as a truckie in Pilbara's mine belt.
Jemma has rich song-writing roots - she shares her NSW hometown Yanderra with Joy McKean, now 91.
Joy, OAM, widow of Slim Dusty and sister of Heather, received the 2022 Ted Albert Award for Outstanding Services to Australian Music in April.
Jemma headed way out west where she wrote Gravy Train as a mining truck driver digging haul tracks in the Pilbara.
"Gravy Train signifies the breaking of the mold," Jemma revealed.
"Being free of the pressure, being sure of myself in what I desire in life and that every person has a story".
The single was produced by Rusty Crook who produced her 2018 debut album That's Just Me after they met on tour with The Sunny Cowgirls .
After living and working in the west for two years Jemma relocated to the Hunter Valley in NSW.
Jemma debuted at Macarthur Country Music Club in New South Wales , at 16 after being given an acoustic Maton guitar by her parents.
Further info - https://www.jemmabeech.com.au/bio
RODNEY CARRINGTON DANCING DUDE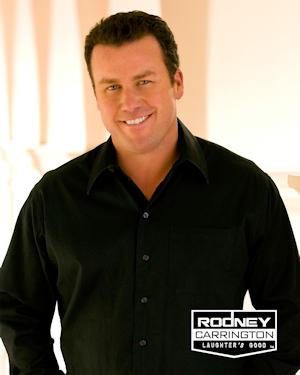 Texan Rodney Carrington closes Nu Country with nifty dance steps on his return.
Carrington, 52 and father of three, appeared with fellow Texan Willie Nelson and Oklahoma star Toby Keith in their 2008 movie Beer For my Horses.
Carrington has released nine albums and hosted his own TV sitcom.
He hails from Longview - same hometown as Oscar winning actor Matthew McConaughey and country stars Miranda Lambert and Neal McCoy.
Carrington performed Crown Casino in 2016 and lives in Bixby - a suburb of Tulsa , Oklahoma.
This week he performs Dancing With A Man video - a saga about two-stepping in the dark with a tall dark stranger.
The wanton waltz was on his 1998 debut album Hanging With Rodney that hit #73 on charts.
Further info - www.rodneycarrington.com
WIN WAYLON, GEORGE JONES AND HIGHWAYMEN
Carrington was one of country historian Barbara Dowling's favourite Texans.
You can win Waylon Jennings, Highwaymen , Merle Haggard and George Jones discs donated by Barbara who died at 77 in December by becoming a Nu Country TV member or renewing your membership.
She co-hosted Long In The Saddle in our Nu Country FM era and was pioneer Australian and Victorian country music awards judge.
Barbara was admired for rising above losing her sight as a young woman and her country music passion with regular trips to Waylon Jennings birthplace in Littlefield, West Texas.
Waylon died at 64 on February 13, 2002 and is survived by singing spouse Jessi, now 77, and son Shooter, 41.
WIN KEITH URBAN CDS ALSO
We have expatriate Australasian superstar Keith Urban's chart topping 12th album The Speed Of Now - Part 1.
Also BR5-49 CD Big Backyard Beat Show and Billy Ray Cyrus's historic 1992 album Some Gave All that features his Achy Breaky Heart hit.
Join Watling & Bates as members and win their 13 track CD Small Town Tales.
We have other CDS by major artists you can win by becoming a Nu Country TV member or renewing your membership.
They include Brad Paisley, Carrie Underwood, Eric Church, Kip Moore and late larrikin legend A.P. Johnson.
CLICK HERE for our Membership Page for details.