DAVE'S DIARY - 10 MAY 2021 - PREVIEW OF EPISODE 12 - SERIES 47
TRACE ADKINS HEADLINES NU COUNTRY TV
Celebrated Louisiana born actor-singer Trace Adkins headlines Nu Country TV Saturday May 15 at 9.30 pm on Channel 31/Digital 44.
Fellow Georgian singer-actor Travis Tritt returns to the show repeated Wednesday at 11.30 pm.
Texans Miranda Lambert, Jack Ingram and Jon Randall team appear on our program edited by multi-talented lockdown producer Laith Graham.
Arkansas singer-songwriter Ashley McBryde and late Texan star George Jones return Behind Bars as Bega belle Felicity Dowd honours Cobargo fire victims on debut.
Nu Country TV is a highlight of C 31 streaming list on Digital 44.
Further info - https://www.c31.org.au/
TRACE CATERS SEAFOOD FEAST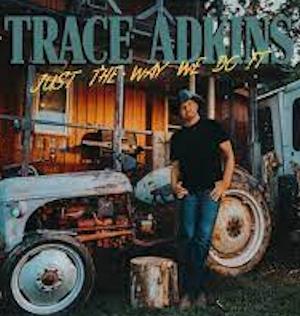 Trace Adkins exposes his acting and culinary skills as chief chef and singer at a lavish feast party on his Nu Country return.
Adkins, now 59 and dad of five 5 daughters, attracted a large crowd including his band, truck top dancers, canines, one of his four wives and the local sheriff.
Garrulous guests washed down crawfish with moonshine and red wine as the party warmed up with guests on tractors.
The sheriff drank alcohol gratis and joined dancers as they were ignited by twin fiddles and hedonistic hombres.
Trace used his Just The Way We Do It video to promote his 14th album Ain't That Kind Of Cowboy.
Adkins appeared on Nu Country with the title track video, Better Off and Mind On Fishing.
He starred in 24 movies and telemovies including The Lincoln Lawyer, Hickock, Traded, Stagecoach: The Texas Jack Story, An American Carol, Bennett's War and The Virginian.
CLICK HERE for a Trace CD feature in The Diary on July 6, 2009.
MIRANDA LAMBERT JACK INGRAM AND JON RANDALL TEAM
Texan treble Grammy winner Miranda Lambert teams with fellow Lone Star State singer-songwriters Jack Ingram and Jon Randall on return.
The singer pines to be in the arms of a cowboy in her new video with frequent co-writers Ingram and Randall including previous hit Tequila Does from her seventh album Wildcard.
In His Arms is on the trio's new 15 track disc - the Marfa Tapes, released on May 7.
"They're raw," Lambert revealed.
"You can hear the wind blowing, the cows mooing. We wanted you to feel like you were right there with us, sitting around the campfire, escaping the world, disappearing into the music. Every time I need an escape, I go to Marfa. Jack Ingram and Jon Randall come. We recharge. We get inspired by its beauty. We write songs. Tin Man was the first we shared with you. Tequila Does , the second In between, we've written 13 more. It's about time to share them with y'all."
Marfa, renowned for unexplained lights seen from the edge of town, is a tiny spot in the Texas Chihuahuan Desert with 2,000 full-time residents.
Miranda added Texan themed Casa Rosa bar on Broadway, Nashville , to her portfolio that includes her dog rescue charity Mutt Foundation.
Lambert celebrated her 37th birthday on November 10 with second husband Brendan McLoughlin - a New York city cop.
She wed Brendan on January 26, 2019 in Davidson County, Tennessee.
It was Lambert's second wedding after her four-year marriage to Blake Shelton from 2011 to 2015 and rebound romances with singers Anderson East and Turnpike Troubadours co-founder Clay Felker.
Miranda also rides horses in her rural retreats when not touring solo or with the Pistol Annies with whom she has recorded three albums.
Lambert cancelled her debut Australian tour with Brothers Osborne at Rod Laver Arena and 13th CMC Rocks Queensland festival in Ipswich in 2019.
Miranda has won 29 Academy of Country Music Awards, six American Country Awards, seven CMT Music Awards and 14 Country Music Association Awards.
CLICK HERE for an exclusive Miranda interview in The Diary on November 11, 2019.
TRAVIS TRITT RETURNS TO OPRY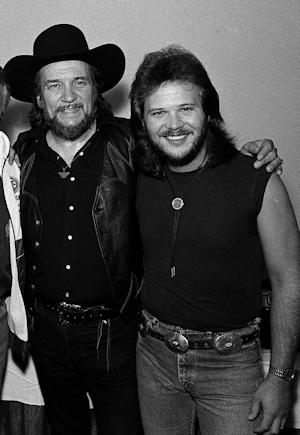 Georgian singing actor Travis Tritt celebrated a welcome recording return with a Grand Ole Opry live show to promote new single Smoke In A Bar.
Thrice wed Travis, 58, followed that with his cinematic video for the song on his 17th album Set In Stone, produced by Dave Cobb and released on May 7.
Tritt yearns for days of yore when life was kinder - he echoes that by dismounting from his motor bike as a Good Samaritan to help stranded motorists on the video filmed in Savannah and Atlanta , Georgia.
Dual Grammy winner Travis wrote eight of 11 new songs on his Big Noise Music Group disc - his first in more than a decade.
Tritt combined his music with roles in movies including Rio Diablo (1993), The Cowboy Way (1994), Tales from the Crypt (1995), Sgt. Bilko (1996), Fire Down Below (1997), Outlaw Justice (1999), Touched By An Angel (1999), Blues Brothers (2000), Yes, Dear (2004), Brother's Keeper (2013), Forever My Girl (2018) and more.
CLICK HERE for a Tritt CD feature in The Diary on January 25, 2011.
ASHLEY MCBRYDE WHISKEY AND COUNTRY MUSIC
Arkansas traveller Ashley McBryde followed Tritt by showcasing one of her new songs live on the Opry.
She performs Whiskey & Country Music from her seventh album that follows Never Will.
"That's a new one and I thought there was no finer room in the whole wide world to try out a brand new song, so that's Whiskey and Country Music ." she revealed during the Opry livestream.
"I didn't write it by myself, Lord knows we had help. That song is so country it has to drive towards town to go hunting."
Ashley wrote it with Lee Thomas Miller and John Osborne of Brothers Osborne.
Ashley, 37, toured here with Luke Combs in 2019 before lockdown and played St Kilda Palais.
She also appeared on Nu Country with Andy, I Need You, Hang In There Girl and One Night Standards, American Scandal and A Little Dive Bar in Dahlonega.
Ashley - one of eight children of a Mammoth Springs farmer and preacher - made her Australian debut at the 2019 CMC Rocks Queensland festival.
Ashley rides in the slipstream of Ray Wylie Hubbard, David Allan Coe and late Texans Townes Van Zandt and Guy Clark.
CLICK HERE for Ashley's concert review in The Diary on March 13, 2019.
Further info - http://www.ashleymcbryde.com/
FELICITY DOWD FIRE RECOVERY BENEFACTOR
Bega HSC student Felicity Dowd survived the bush fires that ravaged Cobargo before the floods.
So she donated proceeds of debut single Blue Skies, promoted by a Kyle Wilson directed video , to Cobargo Bushfire Recovery Fund.
She penned Blue Skies before the bushfires in response to local natural disasters including drought, floods and cyclones.
"It was written about natural disasters in general, and little did I know what devastation would occur so soon after," Felicity revealed.
"After seeing the fires come down the coast and the rebuilding, the song really grew in meaning for me. I lived in Cobargo for five years and seeing what they went through, the town has a lot of meaning for me. I have lots of friends who live there who were impacted by the fires, it was the first place I ever busked and Cobargo Folk Festival was the first place I ever performed."
Blue Skies won 2020 Tamworth Country Music Festival Songwriting Association Talent Quest Youth Category.
"I contacted Rod Motbey from Tracking Dog Studios because I knew he grew up in Cobargo and still had family connections in the town," she said.
"I explained to him that I wanted to use my song to raise money for Cobargo and he was more than happy to help."
After graduation Felicity plans to study journalism and pursue music.
"I have always loved travelling to folk and country music festivals and have found my passion for playing and writing through these genres," she said.
Further info - https://www.facebook.com/felicitydowdmusic/
GEORGE JONES HONKY TONK SONG
Late Texan singer-songwriter George Jones showcased his favourite bar transport on his Behind Bars return.
George had novel tricks when former singing spouses Tammy Wynette and Shirley Anne Corley hid his Cadillac and pick-up truck keys to prevent him driving to drink.
Jones escaped home on his ride-on mower - a hard act to follow but the cops often did as they pursued the Possum.
Fellow country singer Junior Brown played the sheriff and late Grand Ole Opry icon Little Jimmy Dickens the bail bondsman in Jones historic Honky Tonk Song video from his 1996 album I Lived To Tell It All.
Four times wed George died at 81 on April 26, 2013.
The first well-documented lawnmower incident was in the late sixties when Jones was living eight miles outside Beaumont , Texas , with then wife Shirley.
Bell & Shore eulogised the Possum in their song I'd Love A Mower Like The One George Rode To Town.
Wynette woke up one night at 1 am to find George missing.
"I got into the car and drove to the nearest bar 10 miles away," Tammy recounted in 1979.
"When I pulled into the parking lot there sat our rider-mower right by the entrance. He'd driven that mower right down a main highway. He looked up and saw me and said, `Well, fellas, here she is now. My little wife, I told you she'd come after me.'"
CLICK HERE for a Jones feature in The Diary on February 25, 2006.
WIN WAYLON, GEORGE JONES AND HIGHWAYMEN
Honky Tonk Song is on one of George's discs you can win by becoming a Nu Country member.
We also have Waylon, Jennings Johnny Cash and Highwaymen albums you can win by becoming Nu Country TV members or renewing your membership.
They are among albums donated by country historian Barbara Dowling who died at 77 on December 11, 2020.
She co-hosted Long In The Saddle in our Nu Country FM era.
The pioneer Australian and Victorian country music awards judge was admired for rising above losing her sight as a young woman and pursuing country music passion with regular trips to Waylon's birthplace in Littlefield, West Texas .
Waylon died at 64 on February 13, 2002 and is survived by singing spouse Jessi, now 77, and son Shooter, 41.
WIN KEITH URBAN CDS ALSO
We have expatriate Australasian superstar Keith Urban's chart topping 12th album The Speed Of Now - Part 1.
Also BR5-49 CD Big Backyard Beat Show and Billy Ray Cyrus's historic 1992 album Some Gave All that features his Achy Breaky Heart hit.
Join Watling & Bates as members and win their 13 track CD Small Town Tales.
We have other CDS by major artists you can win by becoming a Nu Country TV member or renewing your membership.
They include Brad Paisley, Carrie Underwood, Eric Church, Kip Moore and late larrikin legend A.P. Johnson.
CLICK HERE for our Membership Page for details.