DAVE'S DIARY - 23/6/12 - PREVIEW OF EPISODE 4 - SERIES 18
OUTLAWS GALORE TO THE FORE
When Shooter Jennings wrote a song about faux outlaws cashing on the seventies rebels with a cause he didn't include Georgian Kip Moore.

So the duo headlines this week's episode of Nu Country TV Wednesday June 27 at 10 p m on C 31.

Dual Grammy winners Civil Wars also debut on the show edited by co-producer Ashley Hall.

NSW duo McAlister Kemp returns with the debut of 2012 Tamworth Star Maker winner Bob Corbett.

Corbett hails from Newcastle - hometown of Catherine Britt, Morgan Evans and fellow Nu Country guest Troy Kemp.

Western Sydney University Bachelor Of Music student Christie Lamb debuts on the show repeated Thursday at 4.30 p m, Saturday at 11.30 p m and Wednesday at 2 a m.

We have more good news.

The Nu Country TV show has been added to the C 31 streaming list.

Just follow this link on your computer or mobile phone -
http://www.c31.org.au/program/view/program/nu-country-tv
SHOOTER POTS FAUX OUTLAWS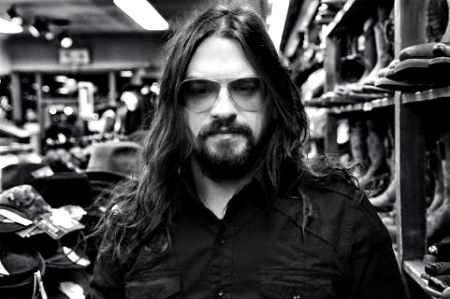 Shooter Jennings had outlaw spirits on his side when he wrote vitriolic song Outlaw You about urban cowpokes milking the genre that bucked the system in the seventies.

Shooter's late dad Waylon, Shotgun Willie Nelson, Ray Wylie Hubbard, Billy Joe Shaver, David Allan Coe, Jerry Jeff Walker, Johnny Paycheck and many more were in the posse who rode into Nashville and toughened up the music.

Their down under devotees also lampooned the local matching shirts and frozen smile milieu.

But that was then and now Shooter reckons some high profile peers are living high on his sire's hog without having the grits.

Jennings, 33, and enjoying parenting with actress Drea De Matteo, has not named those hedonistic heretics.

But bloggers have opted for young guns diverse as Eric Church, Justin Moore and Hank Williams 111.

Although Shooter didn't include his song on seventh Family Man he shot a video that we premiere this week.

The singing actor strolls through heavy foot traffic on Music Row in the video, playing an acoustic guitar like the Pied Piper.

But, unlike the Hamlin hombre, he doesn't lure the nests of row rats into his slipstream.

Instead the singer plans a summer tour of Australia - hopefully with the Zac Brown Band and many more.

CLICK HERE for an exclusive Shooter Jennings interview in the Diary on April 28.
KIP MOORE - TRUCKS AND METAPHORS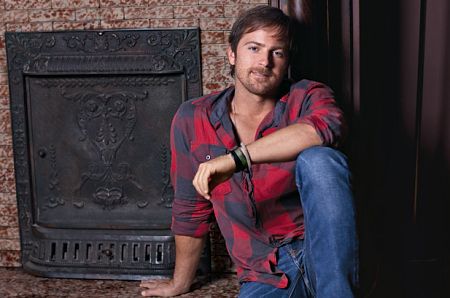 Georgian Kip Moore showed us how to uplift a woman in a red dress in a pick-up truck in a paddock in the video for chart-topper Somethin' Bout A Truck.

Moore's video has all the roughage - belles, beer, guitars and swimming in a rustic creek.

Somethin' Bout A Truck is on Moore's aptly titled debut album Up All Night.

Moore hails from Tifton and has been dubbed the hillbilly Springsteen.

Texan Billy Joe Shaver is the hillbilly Shakespeare.

Moore wrote all 14 songs on his debut album - Dan Couch was co-writer on his first hit.

"One day after we had written a pretty bad song, he was leaving for the day," revealed Moore who arrived in Nashville in 2004 after a surfing stint in Hawaii.

"We'd been in there from 10-5, and I kind of started goofing around on the riff of Truck, and he just kind of peeked his head back in and said the opening line. He called his wife and said, "I'm going to be about two hours late."

So how biographical is the song for the South Georgian born farm boy?

"My life growing up was that exact song," Moore recalled.

"As teenagers, there was nowhere to go, and every Friday and Saturday night it was trying to find somebody's dad who had a peanut field or a place to go with a pond where we could fish. We'd let the tailgates down and blare our radios and dance and drink beer and howl at the moon and shoot guns, and that was small-town life. That's what I was talking about the day we wrote the song.

It was the follow-up single to Mary Was The Marrying Kind that peaked at #45.

"That was such a hard thing," Moore added.

"My manager called me and said Mary was done, and I remember hanging up the phone and being depressed 'cause I know nowadays, you don't have many chances. The thought of me not getting to do this scares me to death. With Mary, I look back now and I'm so thankful the song didn't work because it gave me a chance to tour for two years and build this solid underground following and I have more of a fan base because of it."

Further info - kipmoore.net

CIVIL WARS IN BARTON HOLLOW
Dual Grammy Award winning duo Civil Wars shared a similar locale as Shooter Jennings video The Real Me for the title track of debut album Barton Hollow.

The duo enters an historic church after a stroll on a swing bridge in the video.

In Shooter's video he resurrects the quaint southern art of snake charming with the help of J. D Wilkes, (The Dirt Daubers) and wife Jessica (Fifth on the Floor,) Hannah Ellis and Bucky Covington.

They shot the video in a unique setting just outside Nicholasville in old Kentucky.

Civil Wars scored a brief bout of frenetic exposure here before singer Joy Williams' maternity prompted a well-deserved hiatus.

Joy, 29, hails from Santa Cruz in California and played 300 shows last year with singing partner John Paul White.
She is married to 30-year-old Civil Wars' manager Nate Yetton who runs the operation with brother, Travis Yetton, 25.
When Williams first played the Ryman Auditorium - mother church of the Grand Ole Opry, she was a 17-year-old singer of faith-based gospel pop.

She recorded three albums for Christian label Reunion from 2001-2005 and earned 11 Gospel Music Dove Award nominations.

White, father of three, hails from Florence - the northern Alabama city that houses famed Muscle Shoals soul-R & B studio.

He started with Capitol Records, for whom he recorded an alternative rock album The Long Goodbye.

Soon after, he hit the road opening for acts like Travis and Ziggy Marley, touring behind their buses in his Saab.

Williams and White debuted as Civil Wars in April, 2009, at now defunct East Nashville French Quarter Café.

Their collaboration with Taylor Swift on T-Bone Burnett produced Safe & Sound featured in The Hunger Games movie.

The duo has now sold more than 250,000 albums after stints at locales diverse as The Ryman, Newport Folk Festival and David Letterman and Jay Leno TV shows.

Poison & Wine - title track of its debut EP - graced an episode of Grey's Anatomy in November 2009.

They are now writing for a second album during their break from touring.

Further info - thecivilwars.com

BOB CORBETT SMOKES ON ROO GRASS
Tamworth Star Maker winner Bob Corbett celebrated our nation with his Roo Grass band in his video clip for Lucky Country.

Corbett extolled the virtues and vices of cane toads, disco ducks and the finer things in life that caught his eye.

Bob hails from Newcastle - hometown of Catherine Britt and Morgan Evans and latter day digs for Drew Kemp of McAlister Kemp.

Lucky Country is title track of Bob's fourth album.

The Roo Grass Band features guitars, banjos, fiddles, mandolins and dobros played by Dave Carter, Sue Carson, Robbie Long and Ngariki.

Bob promoted his 2010 album Silver Lining on a 21,000 km national tour that include folk and country festivals.

He also scored recognition with 2003 album The Hurricane Inside and Storyboard in 2008.
Further info - www.bobcorbett.com.au
MCALISTER KEMP - COLD BEER
McAlister Kemp return to Nu Country TV with latest single Cold Beer, Hot Woman.

The duo frolicked with a raunchy cast including local born Italian Playboy 2011 playmate Lauren Vickers.

Lauren was also on the cover of the Spanish version of Playboy in January this year.

Drew McAlister was born in Narrabri and lives in the Blue Mountains and Troy Kemp moved to Newcastle from Kempsey.

The song shares a theme with Arizona band Chuck Wagon & The Wheels 1981 album title track hit Red Hot Women & Ice Cold Beer.

It's the second single from their second album Country Proud.

Expatriate American comedian Buddy Goode also guests in the video.

CLICK HERE for McAlister Kemp feature in the Diary on May 9, 2011.
CHRISTIE LAMBE ROASTS MR WRONG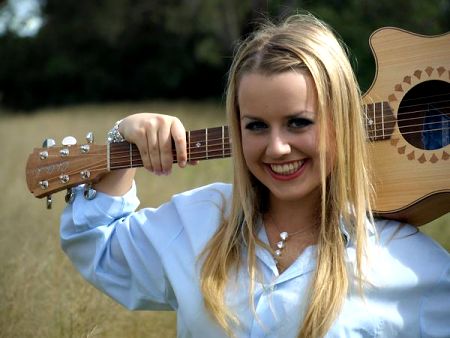 Western Sydney University Bachelor Of Music student Christie Lamb resorts to using the cane in the video for her debut single Mr Wrong.

The Kirkham teenager and 2012 Tamworth Star Maker finalist was, of course, looking for Mr Right.

Christie wrote the song with Jay Collie and Jasper Somerville-Collie for her indie EP - Duncan Tombs directed her video.

The singer-songwriter-pianist is one of several country artists to graduate from Campbelltown High School music program and is now studying for a four-year degree.

Christie visited Nashville in June to write songs for her debut album.

She also played the famed Jimmy Buffett Margaritaville bar on Lower Broadway with Adam Harvey and expatriate Australian duo O'Shea and the Sheraton with Alan Tomkins Band.

Christie shared stages here with Gina Jeffreys, Harvey, Beccy Cole, Catherine Britt, McClymonts and Felicity.

She has 55 dates with the Jon English Rock Revolution before release of second single Invincible Me in September.

Further Info - http://www.christielamb.com/
WIN CDS ON MEMBERSHIP PAGE
CLICK HERE for our membership page to win CDS by Tim McGraw, Eric Church, Luke Bryan, Carrie Underwood, Dierks Bentley, Russell Hitchcock, Felicity, Taylor Swift, Slim Dusty, Keith Urban, Miranda Lambert and more.