DAVE'S DIARY - 20 FEBRUARY 2013 - KIP MOORE
KIP - HOLDING OUT FOR MOORE
"And some so-called big wig promoter started sniffing around/ he told me he liked my sound but there was something holding me back/ he said, a rhinestone suite and a cowboy hat ought to do the trick/ I told him I had something he could stick, way up his ass." - Reckless (Still Growing Up) - Kim Moore-Dan Couch.
Kip Moore is the archetype modern outlaw - he has red dirt in his veins and Georgian genetics.

His mother is an organist in the Baptist church in his hometown of Tipton, Georgia, and his late father drove a pick-up truck full of rootsy music.

But it wasn't until he hit Nashville that he chanced his road worn vocals on the renegade pickers and grinners of the genre.

When Moore first played guitar in his high school band and joined another at Valdosta University he also wrote songs daily.
Kip began interacting with fans while playing clubs but country music stardom didn't seem likely.

"I started playing guitar like when I was 17 or so, but where I'm from, you just don't hear about people moving to Nashville and making it," Moore revealed.
"It was such a foreign thing to me. I never knew music was an option for me."

Moore's dad, who passed away two years ago, introduced him to his biggest influences: Jackson Browne, Kris Kristofferson, Little River Band and Bruce Springsteen.

While Moore credits his dad, who he called Pop, with helping shape his musical identity, his father was his toughest critic.

"He was a very charismatic guy, but he had a really short fuse," says Moore - one of six children.

"Looking back, I think that's a lot of the reason I'm so driven in everything I do. I think a lot of times it was just looking for that 'I want to make him proud' kind of thing."

Moore and his father often butted heads, and in an effort to find independence from his family as a teenager, Moore accepted a basketball scholarship at Wallace State, Alabama.

He later transferred to Georgia's Valdosta State University on a golf scholarship but his growing love of music meant the scholarship didn't carry through to graduation.

He quit golf to play shows and paid his last year of tuition with money he earned singing in clubs.

Moore has vivid memories of a conversation with his father just before he died.

"Before he died, he said, 'what you've done is something I don't know that I ever could have stuck through and stayed the course, and your music is great and it's going to cut through and make it,' " Moore recalled.

"I knew that he meant that, because he didn't sugar-coat anything."
SURFING DOWN SOUTH
"I went to work for my uncle on a c oast at a club called the Hot Spot/ we took our breaks on the boat docks and I got fired for smoking pot/ with the beach right there I guess surfing was my logical next move/ but I got mouthy with the wrong dude and got my damn jaw tattooed." - Reckless (Still Growing Up) - Kim Moore-Dan Couch.
But his next move was not on the country music syllabus - he flew south to Hawaii to go surfing with a mate.

"I'm always getting restless," Moore now 32 revealed.

"I got really hooked on surfing, and where else to go than Hawaii and live it up? I lived out in the woods about two miles from the beach," he says of life in a remote hut on the big island.

"I hitchhiked to the beach every day and surfed and backpacked all over. I had a little Yamaha guitar and was writing songs. Living out there was when I discovered I'm not going to be happy doing anything else. You might not know it because I keep on a good front, but I have a kind of a tormented soul to some extent, and I learned that that's the only thing that I'm going to be fulfilled and happy doing. So there's no plan B for me. I decided I'm going to make this happen. I'm going to move and do this thing. I had so much time alone to think. I would write on all the time and I would backpack all over the island and camp out. I realised there was no way I was going to be happy unless I was doing this."
During his stint in the islands he focussed on songwriting and established his goal of pursuing music as a career.

"This is what I want to do with my life," he says.

"And this is what I'm going to do. Nothing else."

Ironically, two of his Texan heroes Kris Kristofferson and Shotgun Willie Nelson have homes in Hawaii but Nashville became his launch pad.
FROM HAWAII TO NASHVILLE
"In the woods in my grandpa's barn/ in the back seat of my car/ she said it doesn't matter where we are." - Drive Me Crazy - Kip Moore-Keifer Thompson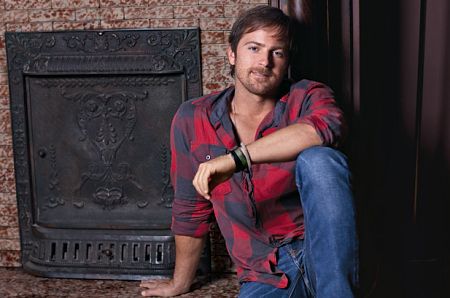 Moore moved into the Nashville songwriting community on New Year's Day 2004.

After making connections with fellow writers he performed for four years until scoring a record deal with MCA.

"I wrote two songs a day for years," Moore added.

"I believe in myself as a writer, but I will always be open to cutting outside songs. I want to cut outside songs for the perseverance of writers in this town and hopefully I'll be a big enough artist to help do that. This is just how it happened. I wanted to be an artist from the moment I picked up a guitar in high school. I didn't know it was an option for me but I always knew I loved that more than anything."

His songwriting caught attention of other artists - Thompson Square, James Wesley and Jake Owen are among those who recorded his tunes.

Moore appreciates validation of having other artists cut his songs but says there's nothing like seeing the reaction of the fans.

"I've been having a blast watching people singing these songs back. Seeing them singing something that I wrote is pretty wild," says Kip.

"To hear people saying, 'the music you are doing has really touched my life and it's moved me in a lot of ways. It's helped me get through some tough times.' That's the best compliment that you could get. Just seeing people appreciate what you do, come out and support it, and sing the songs back, there's not a better feeling in the world. You can take people out of their reality, if only for 30 minutes. It might be a tough reality that they are living in and if you can help somebody escape from that, it's a gratifying thing."

MARY WAS THE MARRYING KIND
"Gretchen was a grad student working on her Masters, a little too smart for me/ Tammy was a teacher, daddy was a preacher, evil as a girl could be/ yeah, Megan was a millionaire senator's daughter, my collar was too damn blue/ Miss Virginia sure was fine/ but Mary was the marrying kind." - Mary Was The Marrying Kind - Kip Moore.

Success didn't hit with 2011 debut single Mary Was the Marrying Kind.

"That was such a hard thing," Moore recalled.

"My manager called me and said Mary was done, and I remember hanging up the phone and being depressed 'cause I know nowadays, you don't have many chances. The thought of me not getting to do this scares me to death. With Mary I look back now and I'm so thankful the song didn't work because it gave me a chance to tour for two years and build this solid underground following and I have more of a fan base because of it. It's nine years of being in this town and going through so many different emotions. There's a lot of heartache on the record, and I think there's a lot of hope on the record. I feel like sometimes as songwriters we get so carried away with the songwriting side of it, it ends up just being a bunch of clever stuff but there's nothing real about it. I wanted people when they bought this thing to be really moved by the end of it."

Mary didn't make the album that features 11 Moore originals.
BRETT JAMES - UP ALL NIGHT
"I know the lights are out, I know it's getting late/ but you're still young and we're wide awake/ I never seen a sky this damn bright/ so don't go home, it just ain't right." - Up All Night - Kip Moore-Brett James.

Brett James, Kip Moore & Dan Couch

It was produced by Brett James who Moore describes as "one of the most talented and accomplished writers in this town."

James' songwriting credits include Carrie Underwood's Jesus, Take the Wheel and Cowboy Casanova, Kenny Chesney's When the Sun Goes Down and Out Last Night, Jason Aldean's The Truth, Chris Young's The Man I Want to Be and Martina McBride's Blessed.

When Moore first met Brett at Nashville YMCA he was about to sign with Broken Bow Records but changed his mind.
Moore introduced himself and asked James for a meeting to talk about songwriting.
James couldn't find time until a Universal Music Group executive called and wanted him to hear a new artist: Kip Moore.

"Brett heard me playing and asked me to come in," he recalled.

"We just hit it off so great and he said, 'I can't offer you a record deal right now. I won't have the fast track, but if you can stick with me, I think we can create something great.' I just felt that's where I was supposed to be, so that's what I did."

Moore's admiration is obvious.

"Brett has been a brother to me," Moore explained.

"Brett has done more for me than I could put into words. He gave me the chance. He gave me the freedom to find myself as an artist and a writer, above all things. He never gave up on me that I'll never forget. He believed in what I was doing and the way that I was wording things, and he helped me shape and hone things. He gave me the freedom to do whatever I wanted to and to find my way as an artist. He's such a brilliant guy and I've learned so much just being around him."

While Moore never lacked faith in his craft he wasn't expecting sudden success.

"I think you always believe in yourself, but I definitely didn't know it was going to be as successful as it has been so far. I think you get a lot of the sense in my music to not let your soul die - keep it young and stay youthful. You've got wild good-time songs, and you've got songs that are really going to make people reflect on their past, hope for their future and reflect and think upon what's going on in the present. I hope it moves people."

SOMETHING ABOUT A TRUCK
"There's something about a truck in a farmer's field/ a no trespass sign and no time to kill/ nobody's gonna get hurt so what's the big deal/ there's something about a truck in a farmer's field." - Something About A Truck - Kip Moore-Dan Couch.
Moore's No 1 hit Somethin' 'Bout a Truck from debut album Up All Night tills country staples - beer drinking with a hot girl in a red dress on the tailgate of a pickup truck in a field.

He wrote it with prolific co-writer Dan Couch.

"One day after we had written a pretty bad song, he was leaving for the day," Moore recalled.

"We'd been in there from 10-5, and I kind of started goofing around on the riff of Truck and he just kind of peeked his head back in and said the opening line. He called his wife and said, "I'm going to be about two hours late. Small town America is everywhere. It's in every part of the country and there are so many teens and college kids that are living that song, and even people that are a lot older than that. There are people going out in fields, fishing, drinking beer and sitting on tailgates. That's just he way so many of us grew up and why the song has resonated. It's very relatable for anybody coming from these small towns."

Somethin' 'Bout a Truck sold more than 500,000 units.

But early in 2012 just as the single was gaining momentum and Kip was looking forward to hitting the road with Billy Currington, he had a scare when he ruptured a vocal cord.

"I'm back 100% now," Kip says.

"I sang a few shows while I had strep throat. I kept pushing and then my vocal cord popped one night and it started haemorrhaging. I just had to shut it down for two weeks and not do anything. It took a little while, but I'm back. Luckily it wasn't during the tour."

Moore opted for crunchy guitar and earthy vocal phrasing.

"Those are just the guitar sounds that after years and years of tinkering with I want people to hear," says Moore.

"You're trying to make a record that not only you're going to love but also that people want to hear. I want to entertain a big audience; I want them to feel those guitars in their chests, because that's what I like to hear. Chris Young has a very traditional sound - and I love it - but what I do is different. The audience has completely changed. Country music has gotten massive, which is great. There's a much bigger demographic that's listening to it. That makes the sound change and gives us more leeway to try things. You've got more people who love rock 'n' roll but also love country music."
BEER MONEY
"When the lights go down/ when you're stuck here in this town/ with nowhere to go/ so you escape though the radio." - Beer Money - Kip Moore-Blair Daly-Troy Verges.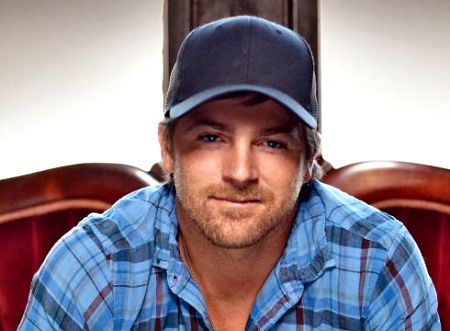 Kip Moore's sequel to Somethin' 'Bout a Truck, details another kind of financial pursuit - the need for Beer Money.

Kip grew up in Georgia and went to college in Alabama - the song details a major part of his young adulthood and lives of many people he has known.

"It's a signature thing for small-town America," he says, "and what I think small-town America is, and people working the 9 to 5 jobs saving just enough to kind of escape from those jobs for the weekend. They've got to have their Beer Money to do it. And you want to go out and blow it out and have a good time."

Like many Moore songs it was torn from his not so recent back pages.

"My life growing up was that exact song," Moore added.

"As teenagers, there was nowhere to go, and every Friday and Saturday night it was trying to find somebody's dad who had a peanut field or a place to go with a pond where we could fish. We'd let the tailgates down and blare our radios and dance and drink beer and howl at the moon and shoot guns, and that was small-town life. That's what I was talking about the day we wrote the song."

Moore's idea of class-consciousness is, "Tonight, tonight, baby, we're drinking."

"People have tough lives," Moore argues, "and they need somewhere to escape to. That's part of my job to help them escape to somewhere they can be happy. People don't want to be reminded of hard times every day. After work they want to get out and have a little fun. We're saying it's OK to do that."
RECKLESS
"I bought an old guitar with cash from a good hand of blackjack/ learned a few chords from a fatback, hairy man named Pete/ I got a local gig on the weekend in some old honky tonk/ singing two hours of nothing but Cash songs and I could always drink for free." - Reckless (Still Growing Up) - Kim Moore-Dan Couch.
Moore detailed why he chose to wear a cap - not a hat - in his hilarious song Reckless - a slice of roughage on his debut album Up All Night.

The cap has become an emblem of mild rebellion - a line drawn in the sand between generations.

He backs up that retort with a stomping beat and a slide-guitar lick straight out of early-'80s rock.

"To be honest, those guys like Bruce Springsteen and Bob Seger were country artists at heart," says Moore.

"They were storytellers. If those artists were starting out today, they'd be country artists. I believe country music is always evolving, always changing, and what's changed recently is that country music is a much broader genre today."
HEY PRETTY GIRL
"Hey pretty girl when I see the light/ and it's my time to go/ gonna thank the Lord for a real good life/ and pretty little girl and a beautiful wife." - Hey Pretty Girl - Kim Moore-Dan Couch.
Moore's Hey Pretty Girl is a near exact copy of Springsteen's I'm on Fire down to the cross-stick drum pattern, reverb-heavy guitar arpeggios and opening line.

Moore sings, "Hey, pretty girl, won't you look my way?" to the same melody Springsteen uses for "Hey, little girl, is your daddy home?"

But when Moore dips his toe into of working-class politics he quickly yanks it back out again.

"You worked all week to barely make ends meet," he sings.

What's his response to this blue-collar dilemma?

"We can dance in the dark," he sings, echoing Springsteen again, "blow the speakers out of this car."

Moore doesn't resile from the Springsteen influences.

"The records in my pop's truck were Jackson Browne, Kris Kristofferson, Little River Band, Bruce Springsteen - those guys that I just fell in love with at such an early age," Moore confessed.

"I felt like I had such a good shaping as a kid as far as the real, true songwriter-artist, and that it had such an impact on me and my musical journey. Those were guys that I studied for countless hours once I got old enough to understand their songs and how I wanted to write. I grew up loving Springsteen, so it's humbling but at the same time, I know that I've done nothing in this business. I hope to prove that that was a valid comment. There's rawness to this record and that helps it be a little unique. There's a very raw grit to the whole thing all the way through. There's a lot of hope on the record. There's also a lot of heartache on the record. The songs will make you feel so many emotions."
CRAZY ONE MORE TIME
"Come on out Mary Jane/ I'm looking through your window pane/ I heard the word, you're back in town/ I've got some cheap cigarettes, your favourite beer, wear the dress/ I always dream about." - Crazy One More Time - Kip Moore-Chris Lindsey-Aimee Mayo.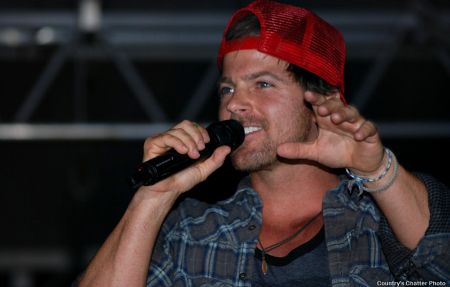 The tumbleweed distortion and thick low-end of album opener Drive Me Crazy laces his overall sound.

While his road-worn voice hints at a commercial country version of Ryan Bingham, Kip touches on themes of innocence lost over a sexy radio-ready chorus.

Moore says Crazy One More Time, penned with Aimee Mayo and Chris Lindsey is a personal treasure.

"This is probably my favourite song I've ever written," Moore recalled.

"I went home over Thanksgiving two or three years ago and ran into someone I hadn't seen since my sophomore or junior year in college. We were wild about each other. I ran back into her and the moment we saw each other, we were right back in that place. I think everybody has that somebody that it's just going to always be that thing no matter what happens in life."

Equally evocative was Fly Again - penned with Couch and Dave Lapsley.

"I was really into a girl in South Georgia," Moore explained.

"I look back now and it's like, 'Why?' I remember coming back to see her, and her mom asking me, 'What's going on in Nashville?' I remember her saying, 'He ain't got nothing going on.' I just remember thinking, 'Allright. I'm going to show you.' I can remember driving out of there, and I just hopped up on the hood and had me a smoke and had me a drink and kind of letting go (of her) that night, and then I was good to go. That's what that song is. I feel like everyone has been through that heartache."

Moore wrote the gospel tinged Faith When I Fall with producer James.

"I wrote this the day after I was offered this record deal," Moore revealed.

"I went in to write with Brett James and we were both kind of a little emotional. I was excited about the future, but I was nervous and scared and it was all those things. What came out that day was how much I had been kicked in the teeth and how many 'no's' I had gotten. Whatever it is, you're going to have so many bumps trying to get to where you're trying to get. Life is going to come around, but you gotta have faith in where
SURFING RICHOCET
When he's not on tour Kip still loves surfing and enjoys rock climbing.

"I just took a surfing trip to Folly Beach, South Carolina. I've got a buddy that lives over there and I surfed for five days and had a blast," says Kip.

"I'm going to do some surfing in Mexico this winter. I try to take some trips whenever I can. When I'm home, there is a rock-climbing place in Nashville. I'll go do that and I do a lot of running outside but I'm such a fanatic of what I'm trying to do that I'm usually in my studio. When I'm not on the road I'm in there working. That's where I am."

Music consumes Kip who doesn't even have time for a pet.

"I love dogs," he says.

"I want a German Shepherd one day but don't have any pets right now. I will one day. I'll have a wife and a pet one-day. Right now all I have is guitars and that's about it."