DAVE'S DIARY - 19/2/12 - CHRIS HILLMAN & HERB PEDERSON
CHRIS HILLMAN - MULWALA TO PORT FAIRY
"How can you tell if he's a worried man/ by the way that he walks by the way that he stands/he's working his way thru the family plan/hands on the wheel he'll spin in the sand/and they love him in their own small way/ the children listen to the songs he plays/ the past you just can't hide away/ a dream hangin on from yesterday." - When Your Back's Against The Wall - Chris Hillman.
Don't remind Chris Hillman about his Australian music debut - just 40 years ago when he played Mulwala rock festival at Easter 1972.

Hillman was guitarist and mandolinist in Texan tourist Stephen Stills country rock band Manassas who headlined the Murray River festival with Canned Heat.

Black clouds rolled in from the north as Jupiter Pluvious emptied his tank on the sinners below and turned it into a murky mud bath.

The festival, inundated with a pre-seasonal Satanic Sabbath storm, was washed out as the sun failed to shine on the third day.

None of the local bands were paid - the two headliners were reportedly offered $35,000 each - and the promoters went broke.
When late publicist - Jenny Washington Ham - discovered she was also out of pocket she offered the blankets in the press tent to long suffering drenched scribes.

I still have mine - some pure Warrnambool Woolen Mill fabric to remind me of the festival and the long defunct mill in my hometown.

There were no blankets offered when I covered the 1970 Pinewood pop festival east of Mt Gambier and 1971 Myponga festival south of Adelaide on the Fleurieu Peninsula on a dairy farm.

Both preceded the Sunbury and Mulwala festivals in 1972.

Pinewood featured schoolboy Bill Chambers in a local band Deerstalkers and Black Sabbath headlined Myponga with Daddy Cool, Spectrum and Billy Thorpe after Cat Stevens cancelled.

But the drenching didn't deter the multi-instrumentalist who endured storms of life with Gram Parsons in The Byrds and The Flying Burrito Brothers.

Hillman returned to Australia in the late seventies with Roger McGuinn and Gene Clark as McGuinn-Clark-Hillman and played goat-roping HQ Dallas Brooks Hall.
HILLMAN AND PEDERSEN
"She started out a rodeo queen, future looked just fine/ fell in love with a boy in school, married an assembly line/ they were huntin' down the American dream, wonderin' where it'd gone/ when they found themselves to be fair game lost their home/ he was laid off on a Friday night went out drinkin' with his friends/ she stayed in the car with the kids all night, he never came back again/ oh what was she to do, where was she to go/ is home really were the heart is when the heart can't feel at home." - Homeless - Chris Hillman-Steve Hill.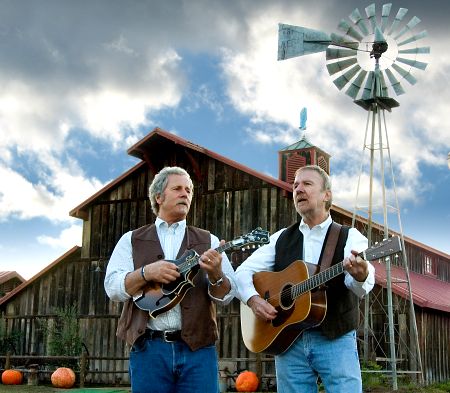 But this time Hillman and duet partner Herb Pedersen have a more lavish locale - the 36th Port Fairy Folk festival.

They also play Carnival Of Suburbia festival in Oakleigh and other east coast concerts.

Hillman and Pedersen were partners in the Desert Rose Band during their seven-album reign.

They also released five albums as Hillman-Pedersen and two more with Tony and Larry Rice.

That was long after Hillman soared to fame with Parsons in The Byrds and Flying Burrito Brothers.

Hillman recently released Hot Burritos: The True Story of the Flying Burrito Brothers - with author John Einarson for Jawbone Press.

Chris addresses those years in detail, pulling no punches about the band's limitations and the unravelling of what was initially a close working and personal relationship with Parsons.

He also corrects myths about the Burritos that evolved over the years in many books about Gram.

Hillman traces his colourful career back to his school days in San Diego.

HILLMAN - IN HIS OWN WORDS
"Old stories she's stolen from my empty heart/ she's making her getaway like a hurricane/ and once again I'm stuck here playing the same old part/ just a blind man trapped on a runaway train." - Like A Hurricane - Chris Hillman-Steve Hill.
Hillman, a third generation Californian with deep roots in the Cowboy history of the American West, was born in Los Angeles on December 4, 1944.

He spent his early years on his family's ranch home in then rural North San Diego County, riding horses and doing ranch chores.

His interests changed from spurs and saddles to guitars and mandolins after his older sister turned him on to folk and country music.

"My older sister was in college in the 1950s and she came back home with a bunch of folk albums when I was 14 years old," Hillman recalled.

"I was greatly influenced by that and started watching live country music shows on KTLA Channel 5 out of Los Angeles - Spade Cooley, Cal's Corral, Town Hall Party, and Cliffie Stone - and soon got hooked on the music"

Hillman's mother bought him a $10 dollar guitar in Tijuana, Mexico.

"If you stick with this a year I'll help you get something better, she said ", recalled Hillman.

He also started listening to bluegrass, and after hearing Flatt and Scruggs and Bill Monroe, fell in love with the mandolin.

The 15 year-old student learned young bluegrass group The Kentucky Colonels was based out of Los Angeles and convinced his family to let him go and see the group.

Hillman met group mandolinist Scott Hambly, filling in for Roland White while he was in the army, who offered him lessons.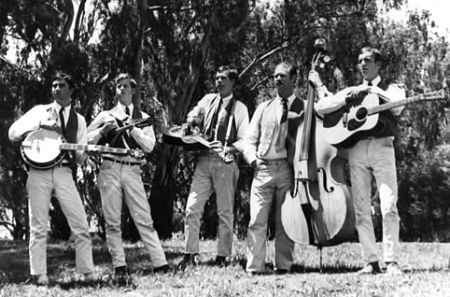 Scottsville Squirrel Barkers
Chris's prowess on guitar and mandolin was well known in San Diego and proprietors of the Blue Guitar shop, Larry Murray and Ed Douglas invited him to join their band, the Scottsville Squirrel Barkers.

The Barkers lasted just two years and recorded one album Bluegrass Favourites with a stellar line-up - Kenny Wertz, Bernie Leadon, Larry Murray, Ed Douglas and the late Gary Carr.

Hillman, just 17, and the rest of the band were paid $10 dollars each and got a box of albums for their work.

His reputation paid off as he was invited to join the Golden State Boys - the premier bluegrass band in Southern California.

It featured future country music star Vern Gosdin, brother Rex, and Don Parmley from the Bluegrass Cardinals.

Golden State Boys soon morphed into The Hillmen, named after Chris even though he wasn't leader of the group.

He only sang one lead vocal - a cover of Bob Dylan's When The Ship Comes In.

Hillman, just 18, used a fictitious ID in the name of Chris Hardin to play bars as the playing and drinking age in clubs was 21.

He also performed weekly on Cal's Corral - a live country music show on L.A.'s channel 5.
THE BYRDS
"So you want to be a rock & roll star/well listen now to what I say/ get yourself an electric guitar/ and take some time and learn how to play/ and when your hair's combed right/ and your pants are tight/ it's gonna be all right/ with time you go downtown/ to the agent man, he won't let you down/ sell your soul to the company/ they're all waiting there/ to sell a plastic prayer." - So You Want To Be A Rock's N Roll Star - Chris Hillman-Roger McGuinn.
After approximately 8 months the group folded and former manager and producer Jim Dickson invited him to World Pacific Studios to hear three men with acoustic guitars.
They were Roger McGuinn, Gene Clark, and David Crosby.

Dickson offered Hillman the opportunity to join the trio and drummer Michael Clarke in the Beefeaters.

Hillman was recruited to play electric bass - an instrument he had no familiarity with.
But Hillman absorbed and mastered it in The Beefeaters before they morphed into the Byrds.

< Byrds
They went into the studio in 1965, recorded Dylan song Mr. Tambourine Man, and took a combination of Dylan songs and their own compositions and made history as America's answer to the Beatles.

For the first three albums Hillman stayed in the shadows with drummer Michael Clarke, providing strong backbeat to the three-part harmonies of McGuinn, Clark and Crosby and McGuinn's 12 string guitar.

With departure of Gene Clark following recording of 5-D, Hillman began to stretch out in singing and songwriting.

He wrote Younger Than Yesterday, So You Want to Be A Rock and Roll Star with McGuinn - a parody of the music business.

Another single, Have You Seen Her Face was Hillman's first lead vocal in the band.

Hillman recruited old bluegrass mate Clarence White to play guitar on Time Between - reportedly the first country-rock song.

White also helped out on another country-flavoured Hillman tune The Girl with No Name and led the Byrds to explore country music.

With departure of Crosby and Michael Clarke by 1968, the Byrds were down to just two original members - Hillman and McGuinn.

The band recruited Hillman's cousin, Kevin Kelley to replace Michael Clarke and new kid in town - Gram Parsons.

With Hillman he changed the Byrds' musical direction and ushered in a new era of music - country rock.

Sweetheart of the Rodeo - their highly acclaimed disc cemented merging of country and rock.

Dylan tune, You Ain't Going Nowhere propelled by Lloyd Green's steel guitar kicked off the album.

They cut tunes by Parsons, Woody Guthrie, Merle Haggard and others.

It featured an array of California country musicians - Jay Dee Maness, Clarence White, Earl P. Ball and Nashville vets Green and John Hartford. It brought The Byrds back to full throttle with a sound that mixed pure country with folk.

When Parsons left the band Hillman brought in Clarence White to replace him.
FLYING BURRITO BROTHERS
"This old town is filled with sin, it'll swallow you in/ if you've got some money to burn/ take it home right away/ you've got three years to pay/ but Satan is waiting his turn/ this old earthquake's gonna leave me in the poor house/ it seems like this whole town's insane." - Sin City - Chris Hillman-Gram Parsons.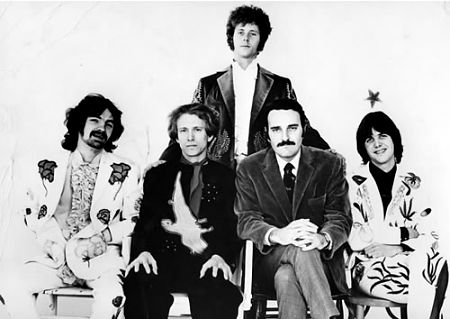 Flying Burrito Brothers
Hillman exited the Byrds in September 1968 to join Parsons, Sneaky Pete Kleinow, and Chris Etheridge in the Flying Burrito Brothers.

Their first release The Gilded Palace of Sin created a new musical force and preceded outlaw country and success of The Eagles, Poco and The Nitty Gritty Dirt band.

Rolling Stones Mick Jagger and Keith Richards wrote Wild Horses in honour of the Flying Burrito Brothers.

A song off that first album - Sin City - described Los Angeles at the end of the 1960s and was later included in the Smithsonian Institute's History of Country Music collection.

But the Burritos were never accepted in either musical environment.

Diehard country mistrusted them and rock underground radio couldn't fit them in a play list.

Chris Hillman & Gram Parsons
Hillman and Parsons spent most of that first year writing songs together but by the second year and second album Parsons lost interest in the band and his personal lifestyle took its toll.

With Parsons' departure Hillman rebuilt the band with Bernie Leadon, Rick Roberts and Al Perkins and captured the live essence of the Burritos with the album Last of the Red Hot Burritos - possibly best and last of the Flying Burrito Brothers' recordings.

Near the end of his tenure with the Burritos, Hillman was with the band in Washington, D.C. and heard a girl singer in a nearby folk club.

Hillman was so impressed with Emmylou Harris that he recommended her to Gram Parsons and musical history was made.
MANASSAS
"Live for the living and give for the giving/ moment by moment/ one day at a time/ it doesn't matter/it's nothing but dreaming anyhow."- It Doesn't Matter - Chris Hillman-Stephen Stills.


A phone call from old friend Stephen Stills set Hillman on a new musical journey - they formed the eclectic band Manassas.

"I had been writing in the Byrds and Burritos, but with Stephen I went up another level," Hillman revealed.

"I learned more about songwriting during my two years as Stephen's second-in-command than at any other time of my life. He taught me how to structure a lyric, how to turn a phase, how to craft a tune."
The first Manassas album did what Roger McGuinn tried doing before Sweetheart of the Rodeo - combining major elements of most forms of American contemporary music and fusing them together.

They blended rock, country, bluegrass, salsa and blues on the two albums the group created.
Stills and Hillman also co-wrote a song still part of Hillman's set list - It Doesn't Matter.

"That band Manassas could tackle the entire spectrum of music with awesome musicianship and authenticity," Hillman said.

"When we were on it was magic."

But the pressures of a record company that demanded a Crosby-Stills-Nash & Young reunion, coupled by hazards of a hedonistic lifestyle on the road eventually took its toll on the band.

Manassas broke up by 1973.

By this time Hillman faced two major tragedies in his personal life - the deaths of close friends White and Parsons.

"Gram's death upset me a lot," Hillman said, "but I was more upset by Clarence's because it was an accident, out of the blue. I was ready for Gram's death, I guess; for months before I'd watch him just disintegrate. "He was seduced by the trappings of rock and roll. That was his downfall. But some of the best stuff I've ever been around was in that era when we first got together. That was the good part of Gram, back then, the hungry, inspired kid."
SOUTHER HILLMAN FURAY
"Heavenly fire cold dark rain I'm feeling so low/ won't you play it again
there'll be tears of sorrow tears of strife/ running hiding through the long hours of night/ hard to live easy to die." - Heavenly Fire - Chris Hillman- Len Fagan.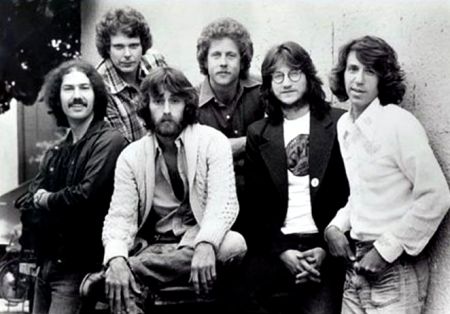 Souther, Hillman, Furay Band
After Manassas and a short-lived original Byrds reunion David Geffen contacted Hillman to put together a new Crosby, Stills & Nash.

Geffen approached Hillman, J.D. Souther, and Richie Furay who became the Souther, Hillman, Furay Band.

"It looked great on paper", Hillman said.

And the first album was full of good songs including Heavenly Fire - Hillman's heartfelt tribute to Gram Parsons but the three never jelled together as songwriting partners or as personalities.

The band finally went its separate way after a second album that failed to live up to the promise of the first.

"We're all good friends now and we all share a good laugh over the ill fated SHF experience" Hillman commented.

Hillman then went back into the studio and released two solo albums - Slippin Away and Clear Sailing for Asylum Records.

Hillman toured for 18 months with his own band, and then after a 1977 British tour reunited him with Roger McGuinn and Gene Clark, they formed the trio, McGuinn, Clark, and Hillman.

They released three albums on Capitol Records, with two top ten singles.

By the beginning of the 1980s, Hillman returned to his roots in bluegrass and country music.
HERB PEDERSEN
"Run in the night, hide in the shadows/ make a new life, escape from the battle/ is it justice they seek that we all take for granted/ a fair shape in a world so slanted towards the rich man/ from the jungles and the towns south of the border/ treated like dogs in the name of law and order/ their prayers ever heard is their pain ever felt/ no answers to be found, is there anyone around except the rich man." - For The Rich Man - Chris Hillman- Steve Hill
Hillman cut two critically acclaimed acoustic, steel flavoured recordings and was reunited with longtime folk and bluegrass pal - Herb Pedersen.

Pedersen and Hillman, both 67, grew up in music, having become close friends in their late teens.

Pedersen fronted his own band The Laurel Canyon Ramblers and found his niche playing with David Grisman and the late Jerry Garcia.

He also recorded three solo albums - Southwest 1976 and Sandman 1977 on Epic and Lonesome Feeling 1995 on Sugar Hill.

He also contributed music to TV shows including The Rockford Files and The Simpsons and movies such as Maverick and Smokey and the Bandit.
Hillman also found a songwriting partner and good friend in Steve Hill. The stage was set for the next evolution in the career of Chris Hillman - the Desert Rose Band.

The genesis of the Desert Rose Band was when Dan Fogelberg asked them to record with him in the studio and accompany him on his High Country Snows tour in 1985.

When Hillman and Pedersen returned to Los Angeles, Hillman enlisted bassist Bill Bryson and multi-instrumentalist John Jorgenson on guitar.

Bryson was a veteran of The Bluegrass Cardinals and Country Gazette, and Jorgenson had played same Disneyland Bluegrass circuit as Hillman had done nearly 25 years earlier.

Hillman and Pedersen brought on board steel guitarist Jay Dee Maness - a veteran of the Sweetheart Sessions and former Rick Nelson and the Stone Canyon Band drummer Steve Duncan.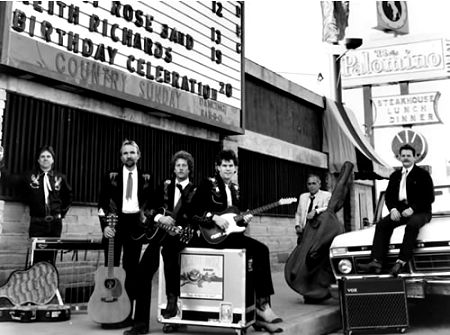 From 1987 till the end of 1993 the Desert Rose Band cut seven albums and scored a string of 16 top country hits - the majority riding high in Top Ten country charts.

They also won a brace of awards from the Academy of Country Music and the Country Music Association.

Strong vocals, fine harmonies, excellent instrumentation were two things that made the Desert Rose Band special - their songs addressed current issues in our culture.

In 1991, while in The Desert Rose Band, Hillman's Byrds were inducted into the Rock and Roll Hall of Fame - a fitting tribute to one of the most influential bands of the 20th Century.

By 1994 Hillman, saddened by passing of close friend band members, Gene Clark and Michael Clarke, decided to put the Desert Rose Band in hiatus.

"We definitely quit while we were ahead," he said.
BAKERSFIELD BOUND
"I was the youngest boy in a family of four/we lived in Oklahoma/ the wind whistled thru our door/ we scratched out a living in the dirt and the clay/I never will forget it until my dying days/the dust storms they came at us the sky turned cold and black/we packed up our belonging and never looked back/we rode out west toward the sun just a heartbeat away/ I never will forget it until my dying days/ we were Bakersfield Bound and the California dream." - Bakersfield Bound - Chris Hillman
Since 1995 Hillman has recorded seven albums.

In Bakersfield Bound (1995, Sugar Hill) Hillman and Pedersen revisited their classic California roots.

They then teamed up with old bluegrass friends Larry and Tony Rice to record three albums on Rounder Records - Out of the Woodwork (1997), Rice, Rice, Hillman and Pedersen (1999) and Running Wild (2001).

Sadly, Larry Rice has since passed on.

He also released a solo recording Like A Hurricane (1998, Sugar Hill).

In 2002 Hillman and Pedersen again revisited California country in Way Out West (Back Porch) - an album that had the flavour of old California music halls.

Peers honoured Hillman in 2004 with the Americana Music Association Lifetime Achievement Award.

In 2005 Hillman also received recognition from Mojo honours List as the recipient of the Roots Award and a Lifetime Achievement Award to his first band, The Scottsville Squirrel Barkers, by the city of San Diego.

Hillman's most recent project - a solo recording entitled The Other Side (Sovereign Artists), features new Hillman-Hill compositions and cuts of Eight Miles High, It Doesn't Matter and two Desert Rose Band songs Missing You and True Love.

In 2007 he was a featured soloist singing What Does She See on the Ian Tyson tribute album, The Gift.

Honouring California roots, Hillman recently gave his original Burritos Nudie suit to the Gene Autry Museum of the American West in Los Angeles.

The new Hillman-Pedersen collaboration, At Edwards Barn, includes live versions of 15 tunes that touch on extensive contributions each has made to the music scene.

It seemed a fitting spot for Herb and Chris to do a benefit show for a local church near Nipoma, California, and to record a live retrospective.

The music was recorded on November 7, 2009, at the Southern California locale, which Chris says was chosen for its wonderful acoustics.

At Edwards Barn is in stores now.
DESERT ROSE BAND REUNIONS
"Anxious eyes wait by the window/ she waits she hears the wind blow
taking all she has that she knows/ it's a cold summer wind." - Summer Wind - Chris Hillman-Steve Hill.
Gary Allan, Brad Paisley and wife Kimberly Williams-Paisley, bluegrass greats Larry Stephenson and Roland White, Emmylou Harris, steel guitar great Lloyd Green and songwriters Odie Blackman and Gary Nicholson were at Nashville's Belcourt Theatre for the final night of the Desert Rose Band's mini-concert tour of 2010.

The band - Hillman, John Jorgenson, Pedersen, Jay Dee Maness, Bill Bryson and Steve Duncan, has not been officially together since 1994.

But in recent years have done a few dates-on-demand, as requests have come in for the supergroup of musicians, songwriters and singers to perform.

"About two years ago we discussed it and we said why not?" Chris said at the time.

"We had a couple offers and everyone wanted to do it. It's not a career move. It's just for fun.
So we did that two years ago and had a great time. This year we had some more things come along, so we played three or four shows in California in May, and then the Birchmere in Alexandria, Virginia wanted us for two nights, so we said 'OK, we'll do another run in August, and there you have it. We have couple more shows in September in Copper Mountain, Colorado, and Bozeman, Montana."

Are there any more?

"It really is a labour of love," Chris said.

"We have a great time, we get along with each other, and we play better now than we did in our heyday. We are not under all that pressure to have a record on the charts. We all have our own projects - John has his Gypsy Jazz. Everyone keeps busy, so after September we'll see if we want to do it again, maybe in the next couple years."

Pedersen says that he finds no interest in much of today's country music.

"It could be called anywhere from pop music to almost R & B. I don't think there's a big foothold in the classic country sound that there was 20 years ago, and that's unfortunate because there's a lot of artists out there who aren't getting signed because they don't look a certain way - they're not young enough," says Pedersen.

"It's like what Garth Brooks is going through. Garth is undoubtedly the most successful country artist in the history of the music business but he still doesn't know what he wants to be when he grows up."

CLICK HERE for a Rice, Rice, Hillman & Pedersen CD Review.