DAVE'S DIARY - 23 FEBRUARY 2009 - KEITH URBAN DVD REVIEW
KEITH URBAN
LOVE, PAIN & THE WHOLE CRAZY WORLD TOUR LIVE (Capitol-EMI).
URBAN AWAY FROM HOME WITH THE RANCH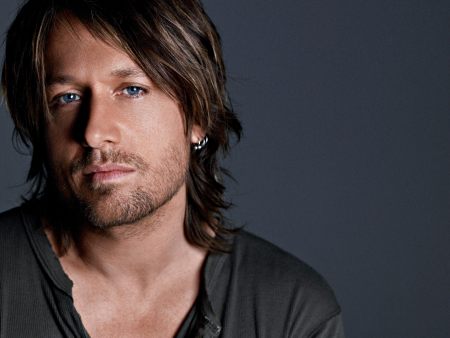 Expatriate Australasian superstar Keith Urban has a nice line in self-deprecation.

He tells his huge stadium audience in Georgia that he and bassist Jerry Flowers played to a paltry Atlanta crowd when they toured in his trio The Ranch.

"When we played here at Cowboys as The Ranch in the nineties four people came out to see us play," Urban quipped to his capacity crowd.

This night - 107th concert on tour - the crowd is littered with ripe peaches, in plunging cleavage, for which the Dixie capital is renowned.

Urban, now 41, doesn't add his Victorian debut as a solo act in 1991 drew an equally modest 14 to the Prince Patrick in Collingwood.

Or that he, Flowers and Australian drummer Peter Clarke climbed a guardrail in the Northcote Leader car park to access Nu Country FM studio to cut artist IDS when the aspirant station was off air.

Unlike the lyrics of the West Texan born balladeer Mac Davis's historic hit he doesn't find it hard to be humble.

It's not just the 18-song 150 minute concert that spotlights a roller coaster ride of the multi-instrumentalist whose first return home tour was as support for singing Texan actress LeAnn Rimes.

There's also a behind the scenes docco where the prolific chart topper and hotshot guitarist reveals trade secrets.

But back to the concert with huge video screens and three tiers of wall-to-wall fans singing along to songs nurtured by U.S. radio.

This is no self-indulgent jam with egos self-destructing - check the artist and band in the docco.
ELTON JOHN THEFT
Little is left to chance - from the green screen lighting, song list, tempo changes and admission of theft from Elton John and sidekicks Dee Murray and Nigel Olson for the piano cameos.

"It's more about the guitar players," Urban confesses.

"I have five guitar players who can play other instruments - banjo, ganjo, mandolin, keyboards."

They all sing - except for drummer and musical director Chris McHugh.

Mandolin-ganjo playing guitarist Brad Rice also sings flat when he parodies a verse of famous John Anderson hit Swingin'.

The concert footage, apart from absence of John So on video screens and a younger demographic ignited by Georgia references, doesn't deviate much from his recent Australian shows.
There's an acoustic in the round cameo preceded by Adriana, just nine, delivering flowers on stage before dedication of You're My Better Half and Got It Right This Time to a tall thespian.

Yes, the camera catches Nicole Kidman who must have had more breaks from the set of Australia than we imagined.
KEITH HAS BEEN EVERYWHERE
Huge hit Days Go By features video footage of Urban as child, shapely equestriennes and famed landmarks such as Bakersfield - launch pad of late Buck Owens and Merle Haggard, both wed to the same wife Bonnie at separate times.

Guitar gymnastics dominate proceedings but footage of Chris Rodriguez sprinting on the catwalk, with a banjo, to launch Somebody Like You is cute.

In the docco Urban does a visual version of Geoff Mack hit I've Been Everywhere to illustrate a 13-month journey - Byron Bay, Sydney Opera House & Rod Laver Arena share space with every town in Jim Webb penned Glen Campbell hits.

"This is an amazing high, the most exhilarating over the top spiritually satisfying tour I've been on," Urban concludes, "an existential moment at the end."

And, of course, it was a nice little between albums earner with its Australian release aptly timed for Santa and Rudolph The Redneck Reindeer to deliver to country radio starved Antipodeans.