DAVE'S DIARY - 13/12/2021 - WILL DAY INTERVIEW
WILL DAY HONOURS HIS DAD AND CHARLIE TEO
"Dear Dad, wish you were by my side/ what we had, I hold onto so tight/ take me back, to when I was seventeen/ I'd do anything to have you here with me/ if only for a day, just one day." - Dear Dad - Will Day-Hayley Jensen.
Brisbane country singer-songwriter and music lecturer Will Day is indebted to renowned Sydney brain surgeon Charlie Teo for many reasons.
Doctor Teo operated on the brain cancer of Will's school principal father Philip that enabled him to dance with his wife Catherine at Will's Goondiwindi year 12 high school graduation.
The operation prolonged Day's wheelchair laden dad's life for a year before he died aged 49 from the incurable disease.
That premature passing inspired Will's evocative song Dead Dad - penned with Albury born singer Hayley Jensen - who also lost her father to cancer.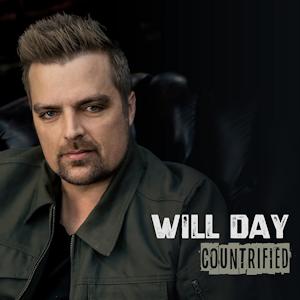 Will just 18 at the time and now a Brisbane JMC Academy music lecturer and director, released the song illustrated by a video directed by his cousin Jim Henry, on his debut album Countrified.
"My mum called Charlie Teo because dad could hardly walk because of all the drugs he was on and the brain tumour," Will, now 32, told Tamworth Country Music Capital News and Nu Country TV.
"Getting him to dance with my mum at my graduation was very special thing - he was wheelchair bound up till then. Hayley also lost her dad to cancer a few years before. It's a very personal song - we wrote it in Tamworth a few years ago - in 2017. People reached out to me who lost not just a dad or grandfather but people in general. Grief is personal. As songwriters we reach out because it's such a raw song. It happened so many years ago but was really special. I'm so grateful for that."
Day recalled happier times from his Goondiwindi family years in his Rare Piece Of Earth.
His dad Philip was Goondiwindi State school principal for 12 years and his mum was also deputy principal.
"Goondiwindi is a great town, a really thriving community and where I started my career as a musician playing in the pub when I was 14 and 15," Will recalled. "I wrote the song with Jim Carolan - an American gentleman from Pennsylvania. We really connected lyrically. I'm very proud to be a Goondiwindi boy."
Day reaches back further for uplifting advice from his grandfather Jim - also a school principal in historic homily Chin Up.
"I wrote the song in Newcastle with Troy Kemp and Jeremy Barnes," Will said. "My grandfather always said keep your chin up and push through. It's relevant to the world now and pretty tough at the time he told me."
It's a sibling song of Won't Break Me penned with Paula and Lee Bowman of Jetty Road and Will's producer Jared Adlem.
"It's about not giving up and not being defeated no matter what is thrown at you," Will explained.
"Stay in your own path and own lane, you're not as tough as you thought you were but you can get through it. It's a song of self-worth and sticking at what your dream is and similar to Chin Up ."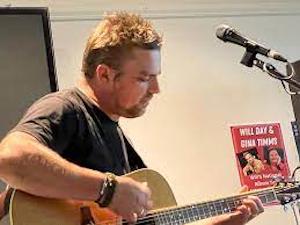 Day enriches his family connection on his album title track Countrified penned with his wife Skye, also mother of their two children, aged six and two.
"My wife and I went to Uni together where we met and she's a singer as well," revealed Will of their meeting in 2008 at the JMC Academy in South Brisbane where he is now a lecturer and director.
"I wanted to do a co-write with her. She's a bubbly person and my best mate. We wrote the lyrics together and finished the song together. It's an uplifting vibrant song. We filmed the video at our home in Bahrs Scrub near Logan in Brisbane in a flat area on our acreage."
Will's dad also inspired hard rocking anthem Underdog.
"Underdog is an Aussie battler song, we love the underdog in Australia," Will added.
"We have a lot of time for the underdog. Dad couldn't talk towards the end but he got my mum to write down he was proud of how I stood up in the school yard as an underdog."
Day also ignited his liquid escapist songs Drunk Enough and Drinkin' Weather.
"Country rock albums need a couple of drinking songs," Will explained,
"Drunk Enough is a love song but not about me personally - about getting over a break-up basically. A male getting drunk and doing stupid things and not getting the girl because he was an idiot. I wrote Drinkin' Weather with Troy Kemp, Jeremy Barnes and Jade Holland and we recorded it live. Jeremy's grandfather said there was never a bad day for drinking."

Day released Simple Then - a duet with Brooke Schubert - to follow his title track single.
"We wanted to put a love song on the album," Will revealed.
"It was an idea producer Jared had for the chorus - high school sweethearts looking back on the good times before they broke up."
Day finishes his album with the country rocking Chasin' Gators penned with Carolan and Perry Miears.
"It came from the two American guys who brought the idea to me and I finished it. We got this idea of chasing gators. I thought we open the album with a bang with Countrified and finally end with a bang Chasin' Gators ."
Will wrote 11 of the 12 songs on his album except Love Her Better and recorded it at the Machine Lab studio on the Gold Coast.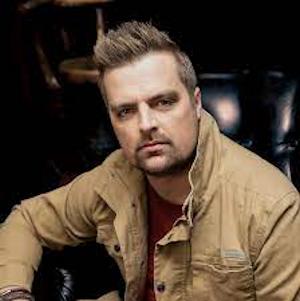 Day, sponsored by Ringers Western Wear , is touring to promote his album over summer and next year when the borders open after lockdown.
"I've got a long way to go with what I want to achieve in my career," Will said. "I've got a lot of albums I want to create. It took me a long time to get this far and get this one out but I'm really proud of it. It's nice to have a body of work out there but I'm already writing for the next album. I don't want it to be too long between albums - a couple of years maximum would be good. I mix my singer-songwriter material with country rocking songs that resonate at live shows."
They include Seasons from his 2016 debut EP, 2017 single The Country Life , written with Troy Kemp, Damien Baguley and Col Finley, 2019 single The Real World, written with Matt Scullion, and Here to Party .
Sadly, Day's return for a belated hometown concert at Goondiwindi Cinema on December 3 was cancelled because of local floods.