DAVE'S DIARY - 7 DECEMBER 2009 - PAUL COSTA CD REVIEW
CD REVIEW - 2009
PAUL COSTA
IN THIS LIFE (COMPASS BROS-SHOCK)
BAND OF BROTHERS
"We got taught the schoolyard hard lessons/ but did our learning on the land/ bound forever by the code that makes an unbreakable bond." - Band Of Brothers - Paul Costa-Rod McCormack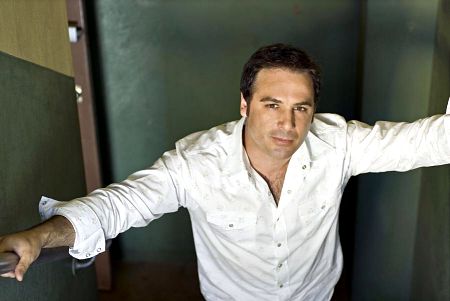 They were bigger than the Allman, Everly and Bellamy Brothers but not quite as famous or successful.

Yo, the four Costa brothers hail from Robinvale on the banks of the mighty Murray River in the Victorian Sunraysia citrus belt.

Although the Costa quartet performed and recorded together before the turn of this century they were a creative cottage industry of sorts.

They made six indie albums and toured way beyond their rural river roots to promote them.
But unlike fellow Robinvale reared country band The T-Bones they didn't flee to live and work in the big smoke of Melbourne to write and sing about their Sunraysia days.

And they didn't head to the Northern Territory like multi-award winner Sara Storer who was raised with her songwriting brothers on their family farm at nearby Wemen.

Instead they used the citrus belt as their musical mecca and launch pad before brother Paul branched out and embarked on his individual career.

Now, on Paul's third solo album, he harvested his fraternal crop in Band Of Brothers - a reflection of family bonds that overcome geographical drifts.

Costa wrote 10 songs with long time award winning producer and renowned multi-instrumentalist Rod McCormack.

They drew from an era of innocence in Murray riverbank orchards where citrus often morphed into cash crops of a more lucrative kind for some folks.
SURVIVOR 1932
"Pa says we take it all for granted/ says we haven't got a clue/ you don't know what life's about/ until you had to tough it out/ like we did in 1932." - Survivor 1932 - Paul Costa-Rod McCormack-Noel Costa.
But the peak of the album is Survivor 1932 - a flashback to a distant era when banks, businesses and industries crashed and farmers were forced off their family land.

Paul, brother Noel and McCormack rejoice in embroidering their riveting post Great Depression parable that extols triumph of racing icons diverse as Phar Lap and Peter Pan and the Gundagai Dog on The Tuckerbox over poverty.

And you can be sure that Our Don in the song was wielding a cricket bat - not lethal weapons of choice of other Dons from Calabria.
That may seem flippant but the song, written pre-GFC, now takes on more relevance because of the year in the title plucked from a book read by Noel.

The Costa family, like Geelong namesake Frank, is big on overcoming adversity - not wallowing in it.

That's obvious from title track entrée where the phrase "no turning back" is reprised in the name of the second tune.

And, just so you get the message, the character in Half The Man exploits agricultural metaphors to find confidence in determining his fate after hitting hurdles.

"I was a farmer without a seed to sow/ I was a lover with a heart to know."

Costa mines the vocal motherlode of late Marty Robbins when he milks melancholia of ruptured romance in two stepping How'd I Fall For That and romantic resurrection in the trilogy Hello Smile, Growing On Me and Love Like That, all penned with Matt Scullion.

But Costa re-floats a reality raft in the lost love of Man Overboard, penned with Gina Jeffreys - singing spouse of producer McCormack - and Ron Sinclair, and the lost lust of Real World.
BIG TIME IN A SMALL TOWN

"Old Tommy's still rocking in his favourite chair/ he's seen every sunset in 40 years/ he's watched them come and watched them go/ ain't nothing about this town he don't know." - Big Time In A Small Town - Paul Costa-Rod McCormack- Damien Portaro.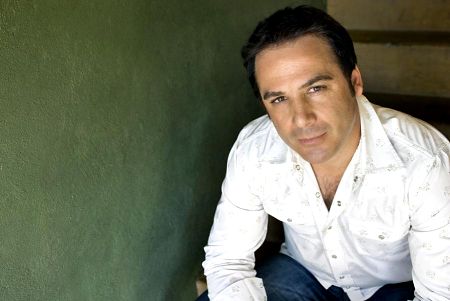 Collaboration with fellow Sunraysia raised singer-songwriter Sara Storer, now 34, on One Big Circle is a rhetorical return to their rural roots and almost perfect segue into imperfect souls in sibling song finale Big Time In A Small Town.

The circles drawn here are vastly different to those created by Storer in her paternal paean Beautiful Circle - inspired by her father Lindsay crashing his tractor into a tree - and Raining On The Plains.

That was the title track of Storer's multi-award winning second album that also drew on her family's new farm near Gulargambone on the Castlereagh River way out west in outback NSW for Tell These Hands.

Parallels between the Sunraysia raised Costa and Storer families are more than kin deep - Sara has also written a brace of songs with her three agrarian brothers.

Costa may not stride country's cutting edge but his warm vocals ignite credible songs about habitués of life way beyond the city limits and narcotic neon.