DAVE'S DIARY - 15 APRIL 2012 - 8 BALL AITKEN INTERVIEW
8 BALL AITKEN SNOOKERS MUSIC CITY

"In your drunken dusty town, they tried to put it over you/ something inside you, stopped you from fighting back/ but now that you're a wiser man, you won't suffer a fool/ you're playing for keeps, you won't cut them any slack." - Cowboy Movie - 8 Ball Aitken.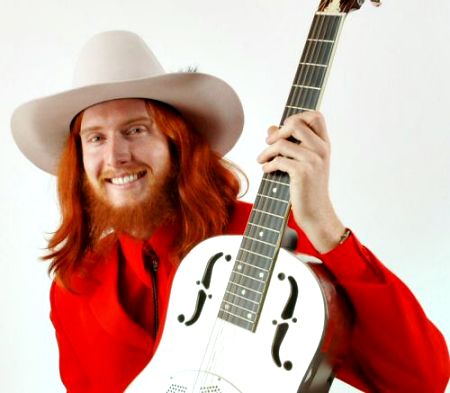 It was like a scene from a Cheech & Chong movie or a detective novel by singing Texan crime novelist Kinky Friedman.

When world traveller 8 Ball Aitken shot his video for Cowboy Movie in Nashville he created a mini-movie with a sting in the tail.

The song told a sardonic story about a far North Queenslander trying to score a record deal for his Blue Heeler bird dog and a cockatoo.

Music City moguls slammed doors in the face of the trio as they tried to seek an audience - from the major record and publishing companies and Grand Ole Opry to the Lower Broadway cowboy bars.

But when the canine and cockatoo top the Billboard charts the same surly gatekeeper is forced to eat humble pie - serving cocktails to 8 Ball and a blonde beauty in his mansion pool.

The moral of the Biblical parable is one the Atherton Tablelands born and latter day Tamworth troubadour lives out each day.

Chase your dreams all over the world and treat each swinging door as an entrée - not an exit.

"I wanted to make a video that was like a mini-movie," 8 Ball told Nu Country TV.

"I treat every video like that. It's three minutes to do something and say something different and exciting. So many people go to Nashville and make it. I thought how about trying to get a dog and a bird a record deal in Music City - Nashville."

The video, directed by American Mike Sobie, also featured an animal wrangler who played all the gatekeepers and waiter.

"The Australian cattle dog and cockatoo in the video belong to a mate of mine in Nashville," 8 Ball explained.

"He's an animal wrangler who lived in Perth and W A when he was here.

He's a Native American named Doc. He really had it in for me in that clip. He's the next-door neighbour of the mate of mine Mike who made the video. He's a really good director. Doc barred me from all the music venues and then has to serve the cocktails. That's after we go #1 in the Billboard charts. It's quite a humorous clip but some people take it quite seriously."
WE ARE THE CIRCUS

"I thought it was easy to work with the carnies/ travel with the gypsies, drink with the old boys/ it seemed so simple to walk on the tight rope/ to fight with the boxers/ to play with the dealers." - We Are The Circus - 8 Ball Aitken.
The song, featured on 8 Ball's album Rebel With A Cause and recent 10 song DVD, is sibling of sorts to another satirical song We Are The Circus also inspired by Nashville.

"Some folks, including my manager, said the Nashville scene is like a circus," 8 Ball said.

"But we are the circus - the carnie workers - the musicians."

Aitken included the song on his fourth album The Tamworth Tapes after he moved to our local country music HQ.

Aitken is now promoting his 15-song 5th album Alive In Tamworth on a national tour before he returns to the U.S. and Europe next year.
8 Ball, second eldest of 12 children raised near Mareeba, creates a distinct local flavour to his highly videogenic songs set in his home state and way beyond.

His devastatingly accurate portrayal of steamy life in the swamps, cane fields and rain forests of our far north is akin to Louisiana legend Tony Joe White's tales about the Deep South.

But instead of White's gators dining out on Yankee grannies Aitken's crockabilly music features crocodiles lurking for their supper - southern tourists.

Aitken hasn't seen the ABC series The Straits that dramatises life in the Torres Strait and beyond so he can't compare characters that inspired the TV show.

"I've never been to the Torres Strait," confessed the singer who spends most of the year on the road in his homeland, Europe, Japan, Fiji, Canada and the U.S.

But his songs, written long before The Straits incubation, reflect life's characters up and down the coast and inland.

"The town I come from is called Mareeba," Aitken, now 30 says.

"There are massive wetlands right near it. It means meeting place of the waters in local Aboriginal language. Five kilometres north of Mareeba there's a lot of swamp land where native wildlife comes to breed and is the source of my crockabilly music. I love mixing country with rock and blues. It's exciting and fun."
CYCLONE COUNTRY
"The road up here is rough and bumpy/ driving up to the cyclone country/ hanging out where the wild wind blows/ I wonder if I'll ever see the sun no more." - Cyclone Country - 8 Ball Aitken.
It's also rooted in reality.

"I worked through a cyclone and wrote Cyclone Country after that," 8 Ball revealed.

"I'll never forget it - the wildest weather I've ever seen. I was walking in one direction and end up going in another because the rain was coming down so fast it hurt. The trees were blown around. I was 17 working on banana plantations. I worked on 50 different farms picking all kinds of stuff but mainly bananas and mangos. I used to get a paycheck on Friday afternoon and go straight to the pub and party all weekend. There's no money left when you go back to work on Monday. That's normal life for a banana picker up there. I did it for four years."

But Aitken was rescued by a Koori elder from Townsville who advised him to quit the booze and fags and follow his musical dream.

"He said to me '8 Ball I'll be really disappointed if I come back next year and you are still drinking and smoking and wasting your talent,'" Aitken recalled.

"He said 'make sure you make something of your talent.' I headed down to Melbourne and worked my way back up, hitch hiked for about six months and ended up in Brisbane."

The rest is history - 8-Ball has travelled the world for a decade promoting his distinctly Australian music on five albums and a DVD collection.
BLACK SWAMP CREEK

"I don't know but I've been told/ down by the banks there is buried gold/ many people go down to try their luck/ but not as many ever come back." - Black Swamp Creek - 8 Ball Aitken.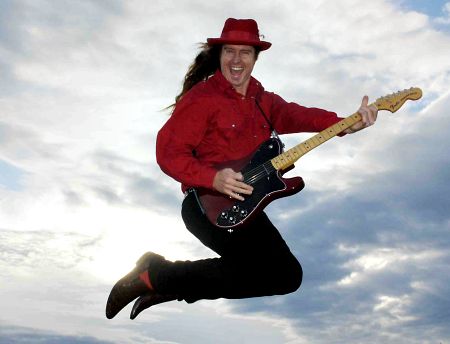 There's Black Swamp Creek - a story dating back to bush rangers during the Gympie gold rush.

"It was told to me by a guy called Tony - an old Italian cane cutter who cut cane by hand around Maryborough," Aitken recalled.

"I had just done a gig at a festival near there and was driving through. I stopped to have a cup of tea and he told me the stories. I did some more research and wrote the song. It's about a real life swamp in Queensland where gold was stolen by bushrangers in the Gympie gold rush. The song is also a metaphor for the greater world, but I am still inspired by the wild conditions of the far north of Australia, and my days growing up there in the bush."

Aitken song Rocky Road evokes steamy cane fields and vivid colours of the north, as well as the quandary facing youngsters in regional Australia - whether to stay or leave implications of that choice.

Riverside is based on true incident that's universal - in regional Australia someone always gets left behind.

Outback Booty Call is another look at ways of north Queensland with an international perspective.

It uses an American phrase to explore the nature of courting in the north.
ROGUE PONY
"He came home for a midnight snack/ I heard him coming and I snuck out the back/ he jumped the fence and I jumped it too/ he's a rogue pony." - Rogue Pony - 8 Ball Aitken.
Aitken wrote Rogue Pony about a pony he met out west of Brisbane at Blacksoil.

"It's also a metaphor for a couple of my mates who were out of control on the weekends," 8 Ball added.

He also included Chocolate, Jack Daniels & LSD - a Haight Ashbury spoof inspired by his partner Bird Jensen.

And Nobody Looks Ugly After Midnight is a nocturnal bar anthem with similar sentiments to the Bobby Bare hit I've Never Been To Bed With An Ugly Woman But Sure Woke Up With A Few.

Royal C Barron - now 66 and former duet partner-husband of Nashville star Louise Mandrell from 1979-91 - wrote the latter song.

The singing DJ - born Daniel Shipley in Dallas - recorded a solo album under the name of R.C. Bannon and four duet discs with Mandrell.
CUE BALL BEHIND THE WHEEL
"There may be people on your journey who don't believe in you/ even some who try and stop everything you do/ you don't have to pay them attention, you don't have to wish them ill-will/ with your heart in heaven and your hands on top of the wheel." - Hands On Top Of The Wheel - 8 Ball Aitken.
Aitken has strong feelings for all his extended family - especially late stepfather Cue Ball.

"Hands On Top Of The Wheel was written for my stepfather - a truck driver with a bald head. He passed on a year and half ago, we called him Cue Ball because he had a great baldhead. He loved country music and was always a real positive kind of guy. Nothing ever got him down. He was always driving through the outback in times of drought and floods.

It's a song about getting on with the job - keeping your heart in the right place."

Aitken also has vivid memories of his adolesence and teen years.

"In this generation I'm the oldest son," Aitken revealed.
"I have one older sister. All of the family play an instrument. I used to live in a tobacco shed and used to jam there on weekends and night-time. Music was what I really wanted to do. Mareeba lost its tobacco contract and there was a lot of old sheds with nothing in them so we lived in them. The cool part was you could make as much noise any time you like and noone could hear to complain. We had all kinds of different instruments."
YACKANDANDAH GUITARS - THE SOUL MAN
"Coasty found an old guitar at the dump/ he strung it up with fishing line/ took it out in the back shed/ he started drinking that old moonshine." - Good Time Music - 8 Ball Aitken.
Good Time Music had it roots at Yackandandah in the Victorian high country.

"I've always had home made guitars," 8 Ball recalled.

"I had an old Japanese Strat I cut my teeth on but it got wrecked in the floods. I found an almost identical one in Nashville 10 years later. I got it second hand for a couple of hundred bucks. I've got a bunch of home made guitars - one made out of an Arnotts biscuit tin.

Another made out of a number plate from Alabama with arse kicking southern rock on the front of it. A mate of mine put them together in Victoria. I often play a gig in Yackandandah. Shane Soell - soul man - puts them together. I go out and hang out in his man cave after the gig. He's made some real cool things - he makes money selling them.

I'm his guinea pig. He tries out some weird ideas on me."

The song is on the live album so 8 Ball uses a novel introduction.

"I have a guitar made out of armour that Ned Kelly wore on his head," the singer tells his audience.

"This bloke said 'when I die you can have it' - so I shot him."
SHAVING FOR LEUKEMIA
"I'm a guitar man, travelling on the road/ in a guitar band, a long way from home/ I'm a guitar man, travelling on the road/ in a guitar band and we've got a long way to go." - Guitar Man - 8 Ball Aitken
Aitken treats the death of another mate far more seriously - he shaved his beard of nine years to raise funds for the musician's family.

"I have raised $4,000 so far," Aitken said.

"A mate of mine I used to tour with died young - he left behind a couple of teenage daughters. He was a musician, a guy I toured with in Germany. Rainer Opiela was from a band called Seven Boots. After being diagnosed with leukemia he was dead in a couple of weeks. He was in his forties. I did my first shave for 9 years."

Aitken is touring nationally before heading back to the U.S next year.

"I'm going to U.S. for two and half months next year," Aitken said.
"I have got my new visa - I'm fully booked here until December. I keep touring as I put out an album every year. I make a living on the road. I work solo and also often use a band at weekends. I did 56,000 kilometres last year. That's not much for a Queenslander. I put the work ethic as a farmer to music. It's not a big deal. I drive to most gigs but fly to Darwin and might fly to Cairns. I drive a car because it's cheaper on fuel. I just have old cars - two of them. The silliest thing I have seen with musicians is a van with their name in it - saying 'steal me.' It costs so much money to run. When you do a lot of miles you've got to be sure your guitar is there when you get there"
ON THE ROAD AGAIN
"I always wondered what happened to you, I'll probably never know/ it was just one of those things, doesn't matter anymore/ I was hellbent on getting away, but you were staying on the land/ and you're probably still there, with the dirt and dust and the sand." - Riverside - 8 Ball Aitken
But when 8 Ball returns to Europe he has a good exposure through the BBC.

"Billy Butler is a Mersey Beat DJ," 8 Ball said.

"The only one other Australian he interviewed was Slim Dusty."

And in Nashville the singer has another influential Billy he can call upon.

"Last time I did a lot of interviews for college and Americana stations,"

"DJ Billy Block is a good mate of mine - told me he wants to play drums in my touring band."

It's a far cry from when the Aitken family arrival from Scotland.

"My family came out from Scotland in the 1800s," 8 Ball revealed.

"They landed in Bowen and went to Townsville. They were among first white settlers. They built the roads and they drank. Aitkenvale - a suburb of Townsville - was named after our family. It was originally a cattle station. Aitken Bridge, Aitken Street and Aitken everything up there is named after the family."

8 Ball Aitken Discography - Phoenix Movement Records distributed by MGM.

BEHIND THE 8 BALL 2004
ODD BALL IN - 2006
REBEL WITH A CAUSE - 2008
TAMWORTH TAPES - Enrec Studio - 2011
ALIVE IN TAMWORTH - 2012